Best Job Search Sites
Few things have fundamentally changed the ways people look for employment more than the Internet. With employers worldwide now posting job openings online, job seekers have more access to employment opportunities than ever.
Job sites offer features for employers and potential employees alike. From online hubs to streamline potential employee evaluation to resources for help with resumes and cover letters, job sites now form a central part of the employment process.

Compare Reviews for Top Job Search Sites

Indeed
Read 365 Reviews

Indeed.com is one of the largest job search sites operating across the globe. It was founded in 2004 and currently receives over 180 million unique visitors every from month searching for jobs in over 50 countries.

Glassdoor
Read 39 Reviews

Founded in 2007, Glassdoor is one of the fastest-growing job sites on the Internet, containing a database of company reviews, salary reports and more. Glassdoor also offers branding and job posting solutions for employers.

CareerBuilder.com
Read 154 Reviews

CareerBuilder.com has services for employers and job seekers. Job seekers can upload up to three resumes and cover letters, and employers can filter resumes to only find ones that match their hiring needs.

LinkedIn
Read 82 Reviews

LinkedIn is a professional social media site that allows users and companies to create profiles to connect with each other. LinkedIn gives users the opportunity to endorse each other's skills and build a professional network.

Robert Half
Read 128 Reviews

Robert Half helps employers staff positions in finance, technology, administrative, legal and marketing roles. Registered job seekers gain access to thousands of online courses and resources related to job searching and training.

Monster.com
Read 80 Reviews

For over 20 years, Monster.com has been a driving force of online recruitment with services in more than 40 countries. It connects job seekers with employers and has become a pioneer in the online recruitment industry.

PeopleReady
Read 161 Reviews

Based in Tacoma, Washington, PeopleReady provides labor to the construction, hospitality, distribution, transportation and manufacturing sectors in North America. Applicants can apply on the website for temp and permanent work.

Texas Workforce Commission
Read 194 Reviews

Texas Workforce Commission (TWC) is a state agency that oversees the development of the workforce in the state of Texas. They help job seekers with career development information and resources, including training programs.

Elance
Read 29 Reviews

Elance is an Upwork company that connects freelancers with employers. Freelancers can browse jobs by category to find ones that match their skill set, and employers can choose the best candidate from a shortlist.

ActiveHire
Read Expert Review

ActiveHire has been connecting top candidates to employers since 1999. With free job posting and automatic links to popular social media sites, ActiveHire is a relatively inexpensive option for companies seeking new employees.
Thank you, you have successfully subscribed to our newsletter!
We value your privacy. Unsubscribe easily.
What job site features benefit employers and job seekers?
Profiles
Job searches are more successful when they cater to the needs, skills and preferences of job seekers. Therefore, most job sites allow candidates to create profiles to keep all their information in one place. Likewise, the information on profiles available to employers is useful when they are seeking new talent.
For job seekers: Building a personal profile on a job site allows consumers to find jobs that fit their skillsets. Saving job searches, bookmarking open positions and other features allow users centralize their job searches in one convenient place.
For employers: Company profiles are often available on job sites. Employers can post any open jobs on their profiles as well as a list of company values, links to the company website and numerous other features. These profiles increase visibility to potential hires.
Help with job search documents
The hiring process requires preparing numerous documents like resumes, application letters and job descriptions. Many job sites offer help for candidates and employers to make sure their documents look professional and polished.
For job seekers: Writing a resume can be a tricky prospect, especially when a candidate needs to stand out from a large pool of applicants. Job sites that feature resume advice, workshops or even writing services can be useful for people on the job market for the first time.
For employers: To make sure they attract the right candidates, job postings need to be clear and direct. Job sites often provide advice about writing the most effective job posting to appeal to the right potential hires.
Search options
Each job market is different, and with so many job openings posted daily, it is important for both job seekers and employers to make the most out of their hiring searches by customizing them.
For job seekers: Search options allow candidates to limit or expand their job search as they see fit. Whether the candidate is looking for employment in a certain location, industry or pay scale, customization options can help them tailor their search to their needs.
For employers: Finding the right candidate means using the right criteria in the job search. Many job sites offer employers an option to set the parameters of their searches to better field potential candidates.
Resume postings
Resumes are a central part of the job search process for both job seekers and employers. Job sites allow candidates to post their resumes for potential employers to review.
For job seekers: Resume posting is one of the central parts of the employment process. Job sites allow candidates to post their resumes and make them public for prospective employers, increasing visibility.
For employers: Resumes form the backbone of the search process for employers. Job sites give employers access to thousands of resumes as well as automated programs that limit the pool of applicants to those with the right qualifications.
Mobile apps
For people on the job market, the search never really stops until they find employment. Luckily, many job sites understand the value of the mobile market to make sure job seekers and employers can manage their respective searches on the go as well as receive messages and alerts from potential jobs.
For job seekers: Candidates who want to monitor their job search on the go should make use of a job site's mobile app. These allow for a convenient way to manage the job search from any location.
For employers: Keeping track of job applicants requires a lot of management time. Mobile apps allow employers to manage their job search from anywhere, which is ideal for employers who are always on the go.
Blogs and news reports
Employers and job seekers alike encounter frequent changes in the job market. Many job sites have spaces dedicated to industry news or blogs dedicated to aiding in the job search.
For job seekers: Job sites with blogs devoted to helping with the employment process can be useful resources for job seekers. Information ranging from interview advice to tips about maximizing search options is often helpful for candidates. News updates about job prospects are also useful to people searching for jobs.
For employers: Knowing how to reach a target demographic with a job posting is an integral part of the hiring process. Many job sites have blogs that cater to the needs of employers with articles about how to write a good job post or general news about the state of the company's industry.
What are the different types of job sites?
Open boards
Open job boards list any and all positions that employers make available. These sites often have means of limiting search options to cater to individual needs and wants, helping separate the more relevant postings from the rest.
Specialized sites
Some job sites specialize in particular areas of work to serve that one industry better than a general job board. For instance, a job site focused solely on the tech industry may list positions that would otherwise get buried in general job sites.
Employer-focused sites
Some job sites have special branches that cater exclusively to employers. These sites allow employers to post descriptions of job openings, and some even have a suite of management tools like automatic candidate matching, customized emailing and more.
Social media
Some social media sites are designed for professional outreach and job postings. These sites allow users to create professional profiles that can be used to apply for jobs also listed on the site.
Who is searching for a job site?
Job seekers
Job sites have become one of the most sought out resources for people looking for employment. They are often the first places job seekers consult when they begin a job search.
Employers
Companies looking for new talent can use job sites to view applicants and find potential employees. Posting an open job to an online board will increase visibility faster than just listing it on the company's website.
Researchers
For people studying job market trends, job sites provide a useful look into the types of positions available and applicants looking for work.
Educators
Many teachers are preparing students for the workforce. Job sites can be useful teaching tools when discussing the challenges of the job market with students.
Job site expert reviews

ZipRecruiter is a web-based platform for employers to list job postings and for potential employees to view these postings. The company was founded in 2010 and, to date, over 800,00 companies used ZipRecruiter to post jobs to over 100 online job boards and social networks.
Access to multiple job boards: Employers posting a job on ZipRecruiter have access to numerous job boards across the Internet. It is a hub to keep the company's hiring process centralized as the job posting reaches as many candidates as possible.
Employer plan options: Employers can enroll in the Starter, Team or Enterprise plans, each allowing the employer to post three, 10 or a customizable number of jobs respectively. The site does not limit the number of responses employers can receive.
Free trial: Employers can try ZipRecruiter for free for four days. This trial allows employers to post on over 100 online job boards to get an idea for how ZipRecruiter works.
Resources for job seekers and employers: ZipRecruiter's website provides numerous hiring resources with articles about the optimal time to search for employees and guides to getting the most out of job boards. Job seekers, too, can find blogs about interview tips and current job trends.
Mobile app: ZipRecruiter emphasizes the importance of mobile access to job seekers and employers. The ZipRecruiter mobile app allows job seekers to search millions of jobs, apply with ease and track the status of any applications currently under review.
Best for: ZipRecruiter is best for employers who want to post open job positions to several job boards while managing these postings from one central hub.

Monster.com began exploring the potential of digital recruiting in 1994 and has since become a popular employment website for job seekers to find potential employment and for employers to list open positions. It is a global company that services over 40 countries.
Read More

Glassdoor, as it name implies, is a job and recruitment marketplace that relies on transparency and clarity to help facilitate the employment process. With a database of millions of salary reports, company and interview reviews, office photos, CEO approval ratings and more, Glassdoor gives job seekers and employers information to make informed employment decisions.
Read More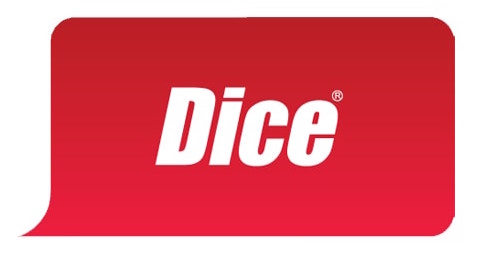 Dice.com is a recruitment engine for connecting the top talent in the tech industry with employers. Dice facilitates communication between tech professionals and recruiters through resume databases and its Open Web recruiting tools.
Open Web profiles: Gathering data from social media sites across the internet, Open Web builds a comprehensive profile for each professional in the tech industry. Employers can view these profiles to find the talent right for them.
Open Web analytics: Predictive data analytics allows companies to monitor candidates who are likely to switch jobs. The system analyses past behavior from user profiles and identifies candidates that are likely to look for new employment.
Career Toolkit: Dice's Career Toolkit is a hub of advice for tech professionals looking for employment. With articles dedicated to the specific challenges of finding a job in the tech industry, the Career Toolkit is a valuable resource for job seekers.
Dice Careers App: The Dice Career App allows users to manage their careers. Features like a salary estimate to determine the work of the user's skills and the ability to upload resumes on the go keeps the job search mobile and flexible.
Monthly Dice Report: The Dice Report delivers a brief overview of trends in the tech industry every month.
Best for: Dice.com is best for job seekers and employers in the tech industry.

Careerjet is an employment search engine with access to job listings across the globe.
Simple design: One of Careerjet's key components is its simple, comprehensive design. Searching jobs by location or by industry is as simple as typing the desired job into the search engine to get immediate results.
Consumer profiles: Consumers can create profiles to save their searches and queries in case they need to return to them. They can also post their resumes to make the application process easier.
Global reach: Careerjet operates all over the globe, making it ideal for job seekers expanding their searches outside of their home countries.
Create job alerts: Consumers who create profiles can also create alerts to notify them when jobs in their chosen industry become available.
Mobile app: The Careerjet mobile app brings the ease of the website's search engine to the mobile arena. It makes managing the job search on the go more accessible.
Best for: Careerjet is best for people seeking conducting general job searches around the world.

ActiveHire is an online recruitment tool for employers seeking new hires in North America. With free job posting and thousands of candidates vying for employment, ActiveHire has become a central place to review resumes and screen potential employees.
Free job posting: Employers can post job openings on ActiveHire for free, reaching thousands of applicants immediately at no cost. Additional services require a fee.
Resume database: ActiveHire's resume database has both active and passive candidates, meaning employers can see candidates who are both looking for a job and who are already employed but may be open to new offers. This database is updated daily to keep candidates current.
Recruit Assist: ActiveHire's Recruit Assist process compares an employer's job posting to its database of candidates and matches them based on their interests and qualifications. ActiveHire then sends information about the company to prospective candidates.
Social media posts: ActiveHire will post consumer's job listing across social media. ActiveHire automatically distributes job postings across outlets such as Twitter, Facebook and LinkedIn.
Resume export options: Employers can export resumes matching the job posting in bulk across various formats like CSV, HTML and XML.
Best for: ActiveHire is best for employers on a budget looking for new hires.

Simply Hired collects job listings across the Internet to put them in one convenient search engine. Taking information from niche job sites and public job boards alike, Simply Hired matches relevant jobs to skills listed by job seekers on the website. Simply Hired currently operates in 24 countries and 12 languages.
Salary estimator: Simply Hired offers a salary estimator for employers and job seekers. Typing in a profession and location reveals the average salaries for that job and area.
Post jobs for free: Simply Hired has partnered with Indeed to allow free posting for employers.
Sponsor jobs: Employers can promote their posted jobs by sponsoring them. With a pay-as-you-go model, Simply Hired allows employers to choose how their postings are promoted rather than paying a flat subscription fee.
Local job market information: Each location section of the website allows job seekers to see a breakdown of the top industries in the region. This give job seekers looking for work a better idea of the locations they choose.
Blog: Simply Hired hosts a blog that caters to both job seekers and employers looking for new hires. With recruitment tips and interview advice, the blog is a resource for all parties involved in a job search.
Best for: Simply Hired is best for job seekers who want more information about salaries and local job markets than average job postings offer.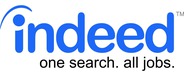 Since its founding in 2004, Indeed.com has become one of the largest job search engine sites on the Internet. Indeed operates in over 50 countries and in 28 languages.
Read More

Ladders is a comprehensive career service resource that helps job seekers connect with potential employers looking for new hires. Ladders uses a job-matching algorithm to make sure consumers find the most relevant job opportunities available.
Company salaries: Ladders lists salaries of jobs by company. Both employers and job seekers can use this information to find the best salary fits for their employment needs.
Ladders Engineering: Ladders' development blog contains information about the engineering industry. With topics ranging from software to architecture, the blog is a resource for consumers monitoring engineering trends.
FitFinder™: With FitFinder™ employers can make use of one of Ladders' Talent Specialists. This virtual sourcing assistant will search actively for talent to match the employer's job posting.
Advice section: Ladders offers advice for both job candidates and employers. From tips for public speaking to avoiding ageism in a job search, Ladders makes sure to provide expert advice for all parties in the job search.
Resume checking tool: After consumers upload their resumes, Ladders offers a free checking tool to make sure the resume looks professional.
Best for: Ladders is best for job seekers and employers who want many resource options for the hiring process.
Compare Reviews for Top Job Search Sites

Careerjet.com
Read Expert Review

Careerjet launched in 2001 and is now a leading online job search engine. With a presence worldwide, it allows job seekers to access Careerjet's database of over 40 million job positions across the globe.

Dice.com
Read Expert Review

Dice.com has been linking top talent in the tech industry with employers for over two decades. Their current social recruiting tool, Open Web, finds candidates best suited for listed job postings to simplify the hiring process.

Ladders
Read Expert Review

Ladders is a career website that was founded in 2003 and has been dedicated to helping professionals find the careers they want. Their suite of tools for employers and job seekers make it a valuable resource in the hiring process.

SimplyHired
Read Expert Review

Simply Hired is a job search engine that matches relevant job seekers to open positions collected from job postings across the internet. Simply Hired is searchable in 24 countries and 12 different languages.

ZipRecruiter
Read Expert Review

ZipRecruiter was founded in 2010 to make the job search process as efficient as possible for job seekers and employers alike. ZipRecruiter's access to over 100 job boards increases the likelihood of finding the perfect candidate.
Disclaimer
Information in this guide is general in nature and is intended for informational purposes only; it is not legal, health, investment or tax advice. ConsumerAffairs.com makes no representation as to the accuracy of the information provided and assumes no liability for any damages or loss arising from its use.
Thank you
Keep an eye on your inbox, the latest consumer news is on its way!