Written by

Edited by
Read our guide to learn about the best online homeschool for you. We compare private and public online schools, religious schools and curriculum providers. Many top schools offer academic programs that provide individual feedback and encourage students to learn at their own pace.
Why trust ConsumerAffairs?
Our recommendations are based on what reviewers say.
4,246,216 reviews on ConsumerAffairs are verified.
We require contact information to ensure our reviewers are real.
We use intelligent software that helps us maintain the integrity of reviews.
Our moderators read all reviews to verify quality and helpfulness.
Compare Reviews for Top Online Homeschools

Read 132 Reviews

Provides tuition-free online public education for pre-K-12 students in Oklahoma. Organizations include the National Honor Society, National Junior Honor Society, EPIC student council and homeschool band.

Chat with a ConsumerAffairs decision guide

Live agent

Read 317 Reviews

Accredited online high school with four diploma options. Self-paced with no due dates. 17:1 student-to-teacher ratio. Prices start at $1,699. Discounts for siblings and military. Adult programs available.

Read 80 Reviews

Offers tuition-free, full-time online public school for grades K–12. Only pay for optional field trips and some school supplies, such as printer cartridges. Not available in all states.

Chat with a ConsumerAffairs decision guide

Live agent

Read 25 Reviews

Select from options for gifted and talented students, single courses, summer programs and more. Fully accredited private school for grades K-12. Academy tuition starts at $9,000 per year. Available throughout the U.S.

Chat with a ConsumerAffairs decision guide

Live agent

Read 178 Reviews

Available in 50 states and Washington, D.C. Select from a range of courses, plus career readiness education and independent studies. Tuition is free in many states, and private programs are available.

Chat with a ConsumerAffairs decision guide

Live agent

Read 31 Reviews

Available to private and public school students throughout the U.S. Enrolls Florida students in grades K-12 for free. Offers accredited programs and more than 30 student clubs that meet online and in-person.

Chat with a ConsumerAffairs decision guide

Live agent

Read 34 Reviews

Offers customized programs for grades K-12. Full-time annual tuition starts around $2,000. Students can enroll in a degree path or individual courses at any time. Adult learner and credit recovery programs also available.

Chat with a ConsumerAffairs decision guide

Live agent
Read Reviews

Designed for ages 2 to 8. Preschool and kindergarten curriculum includes reading, math, science, art and colors. Available in English, Spanish, Chinese and Japanese. Costs $9.95 a month. Free 30-day trial.

Chat with a ConsumerAffairs decision guide

Live agent
Read Author Review

Specializes in K-12, Bible-based education. The private Christian school is accredited and offers dual enrollment in 11th and 12th grade. Full-time students tuition costs approximately $2,500 to $3,000 per school year.

Chat with a ConsumerAffairs decision guide

Live agent
Read Author Review

Funded by the International Academy of Science. Accredited K-12 programs include standard diplomas and diplomas with honors. Tuition costs around $2,400 a year. Payment plans and scholarships available.

Chat with a ConsumerAffairs decision guide

Live agent
What to look for in online homeschool programs
It's essential to know what to look for when comparing online homeschool programs. Consider the age of your child-student and how much curriculum you want the school to provide. Some parents are comfortable planning the bulk of the curriculum at first and choose to enroll in a program later on. Remember that you can adjust your curriculum based on how a program is working for you.
Be sure to select a fully accredited program if your child plans to attend college. Budgeting is another concern for most families — keep in mind that many public schools now offer tuition-free online programs.
You should also consider how the coursework is structured and how students are evaluated. Look for clubs, organizations or other extracurricular activities that support healthy social interactions. Educational support and resources are essential for both students and parents.
Online school accreditation
Accredited online schools are recognized by the Department of Education. An online school must meet requirements that allow its students to be accepted into a higher learning institution or receive legitimate credentials to receive accreditation. That means they have a school number to use for college entrance exams and federal financial aid, such as the Free Application for Federal Student Aid (FAFSA).
Students who attend an accredited online school usually transfer credits if they switch to an in-person school. Those who graduate from an accredited online school obtain a diploma and can apply directly to a college or university.
Be aware that students who graduate from an unaccredited school will likely need to take the General Education Development (GED) exam or another high school equivalency test before applying to college. Additionally, college-bound student-athletes should also be sure their school is accredited by the NCAA.
Public online school accreditations: One of the most popular accrediting bodies for online schools is Cognia (formerly AdvancED). Cognia utilizes the same policies and procedures for accreditation as standard regional divisions, including the Western Association of Schools and Colleges (WASC), New England Association of Schools and Colleges (NEASC), Middle States Association of Colleges and Schools (MSA-CESS) and Southern Association of Colleges and Schools Council on Accreditation and School Improvement (SACS-CASI)
Private online school accreditations: Private online schools are eligible for the same accreditations as public programs. State and regional accreditation agencies, such as the Virginia Council for Private Education (VCPE), may award additional certificates.
Homeschooling laws: Homeschooling is legal in all 50 states, and no states currently require a homeschool to be accredited. Some states consider any online education to be the same as homeschooling. However, states set individual laws. In many states, students must take standardized tests or homeschooling parents must submit a lesson plan or a portfolio to document their child's progress.
Cost of homeschooling online
The cost of homeschooling online can range almost free to several thousand dollars per year. Families don't have to pay tuition for students to attend an online public school, but they are responsible for school supplies. To find tuition-free accredited public online schools in your state, visit the U.S. Department of Education.
The average cost to homeschool a child is
$300 - $600 per year
Private schools that charge tuition usually have options for payment plans and offer some kind of financial aid program to qualifying students.
Annual or semester-based tuition: The majority of private online educational programs require an upfront payment each semester or school year. Some schools let you pay these in installments throughout the year or term, but nearly all require your bill to be paid before your student can begin the next semester.
Per-course tuition: Several online schools and curriculum providers let families purchase individual courses, either for a term or throughout an entire year. This can be a good way to supplement another curriculum or try out a school before committing to a full year's tuition.
Financial aid options: Some schools offer financial aid through grants or tuition waivers for students who demonstrate economic hardship. Schools may also offer discounts for families of military personnel, first responders, missionaries or pastors and reduced tuition for families with more than one student enrolled at the school.
Class structure and format
Online schools vary in format. Some are completely conducted on the computer, while others utilize workbooks, textbooks or other supplemental materials or require the parent or caregiver to present some or all of the lessons.
Video lessons: Many online schools offer lessons from real teachers through videos, typically followed by lessons that are submitted online and often graded immediately.
Text-based lessons: Many schools offer lessons that involve reading a selection of text online before completing assignments. This can be a useful way for students to learn, but it can be difficult for others who struggle with reading comprehension or speed.
Mixed format lessons: Many parents and educators think a mix of formats is helpful because it prevents students from becoming bored and allows for different types of information to be presented in optimal ways.
Offline instruction with online supplementation: If your child is young, you may not have the option for video or text-based lessons. Most online schools do not offer these options for children before third grade because young children typically can't read or don't have experience using a computer. Most schools offer lessons that can be printed or presented in a video format with follow-up activities on paper.
How students are evaluated
Students must pass exams and evaluations in a traditional environment to advance from grade to grade and ultimately graduate from high school. Some online schools follow the same procedure, while others use different ways of evaluating students or do not evaluate students at all.
Standardized testing: Most public and private online schools require the same standardized testing as traditional schools. Often this is mandated by state law; other times, it is a way for an online school to meet accreditation requirements.
Ongoing evaluations: Many online schools let students work at their own pace, complete coursework as they can and take an assessment exam at the end of each module. This running evaluation allows for the most up-to-date tracking of your child's progress.
Transferring credits and testing out: Most online schools allow K-12 students to transfer credits from other online schools or traditional schools. Some programs also give students the option to test out of required courses and still receive course credit.
Academic enrichment and educational support
Many programs include ideas for enrichment, such as science projects or community service activities, to help students round out their education and spend time away from the computer. Since many students are hands-on learners, activities can make an abstract lesson more concrete.
There may not be a community of families in your area who use the same online program. Still, as long as there is a vibrant and active homeschooling community that is open to people from different programs, you might be able to find a place for socialization and fellowship.
Most dedicated online homeschool programs provide support services to students and their educators, ensuring the best chance for academic success.
Field trips: Several online schools require or recommend field trips as a part of the curriculum, so students receive credit for completing them. These trips may be to national monuments or museums for a history lesson, different ecosystems in your region for a lesson in science or a local civic center or courthouse for a lesson in social studies.
Academic counseling services: Many online schools assign every student to a dedicated academic counselor who helps choose the right courses and plan the student's academic trajectory. Counselors also help troubleshoot academic difficulties and give guidance about college and career readiness.
Certified teachers: Most online schools employ certified teachers to design their curricula and present video lessons. Some schools also let parents and students talk with teachers by video conference or phone call to help troubleshoot difficult material or talk through projects.
Homeschooling communities: If you choose a large online school, you can likely find a regional support group or community with others in your city who are homeschooling through the same program. Smaller programs may not have regional groups, but they might have online forums to help you make friends and find social support for yourself and your students.
Types of online homeschools
Though there are many approaches to homeschooling, most online homeschools fall into one of four categories.
Most states offer
tuition-free
online public school programs
Online private schools: Sometimes called virtual schools, online private schools charge tuition to provide curricula, lesson plans, assessments and school administration. They may or may not be accredited.
Online public schools: Online public schools are considered charter schools and legally distinguished from homeschooling because they are taxpayer-funded and students are held to the same state and federal testing requirements. However, these virtual schools are a great way to use online programs for in-home education.
Online religious schools: Many people choose online homeschooling as a way to provide a religious education for their children. Online religious schools may or may not be accredited, so be sure to ask before enrolling your child.
Curriculum providers: You can use these types of companies to supplement your child's homeschooling curriculum or for education services, such as tutoring or summer school. Some curriculum providers create lesson plan modules or other learning material but do not offer the structure, assessment or record keeping of a comprehensive online school. Homeschool curriculum providers are not the same as online schools and cannot be accredited.
Who takes online homeschool classes?
Many parents and caregivers prefer to provide their children's education themselves so they can monitor their child's progress, provide a nontraditional education and oversee the curriculum.
Online homeschools are popular for families with logistical challenges, children with special needs, gifted and talented learners, proponents of alternative education methods, religious groups and others.
Student-athletes or performers: Student-athletes, musicians, actors and other performers often practice or work for many hours every day and can't attend a traditional, in-person school. Online homeschooling lets them pursue their dreams and complete schoolwork when it is more convenient.
Military families and other frequent movers: Families who move frequently often choose to homeschool their children to provide consistency and avoid the hassle of continually transferring educational records from one institution to another.
Religious families: Some people opt to homeschool so they can oversee their child's education and ensure it conforms to their religious perspectives. Many online homeschool programs incorporate religious and cultural education in the curriculum through scripture memorization, language learning or other approaches.
Differently abled students: Many children with chronic illnesses or other problems do best in a homeschool environment for various reasons. This might be because they need frequent medical monitoring, cannot be around the germs in a traditional school setting, need behavioral monitoring to keep themselves and others safe or other reasons.
Families in bad school districts: You might live in an area without access to a quality public or private school. As long as there is a reliable internet connection, an online school may be a great option. Students who need additional academic support or stimulation may benefit from taking a class or two from curricula designed for homeschooling.
Online homeschool FAQ
Can you enroll in homeschool anytime?

Yes, you can enroll at any time. This flexibility makes homeschooling an excellent option for military families who move around a lot or anyone with an unpredictable schedule. No matter what season you enroll in, prepare with the right school supplies.
How much does online middle school cost?

The cost of tuition varies depending on the school.

For online public schools, tuition is typically free. On average, the cost for books and education supplies ranges between $100 and $300 per year.
For online private schools, tuition can cost anywhere from $1,700 to $7,000 or more per year.
Is there free homeschooling online?

There are many free homeschooling resources available online. However, the programs may not be accredited.
What is an accredited homeschool program?

An accredited homeschool program is one that meets specific standards set by an accrediting agency, such as the National Council for Private School Accreditation or the National Association of Private Schools.
Is online school a good choice?

Online school is an excellent choice for certain people. Online schools work well for:

Students who need more individualized attention
Students with erratic schedules
Students who are chronically ill
Students of military families, religious families and families who live in areas without access to quality education

Even if you enroll your student in a traditional school, online tutoring is available to help them reach their full potential.
Can homeschooling be done online?

Yes, homeschooling can be done online. You can even choose between online public schools and online private schools, just like you would with traditional brick-and-mortar education systems.
How can homeschoolers get diplomas?

Homeschoolers who graduate from an accredited high school program receive diplomas through their online schools. If they graduate from an unaccredited program, they may need to take a high school equivalency exam before applying for college.
Thank you, you have successfully subscribed to our newsletter!
Online homeschool company reviews

K12 International Academy is a fully accredited, tuition-based online private school serving kindergarten through 12th grade. It is owned by K12 Inc. and unlike many online schools, is open to enrollment from students around the world and grants a U.S. diploma to all students who complete the program.
Manageable daily commitment: Parents or caregivers, called "learning coaches" by K12, are integral in the homeschooling process and play a key role in planning and executing lessons. K12 International Academy provides all the materials needed for success and estimates that learning coaches should plan for a daily commitment of about 1-6 hours a day depending on their child's grade.
Individualized education: K12 International Academy customizes every student's learning plan and is great for students at any learning level from advanced and gifted to those who need more time or need a different learning structure to succeed. Every student receives an Individualized Learning Plan developed collaboratively by the student, parents, teacher, academic coach and counselor.
Full- and part-time options: Students can enroll full-time at a tuition of about $5,000-$7,000 per year or $3,500 per semester depending on grade level. If you want to simply supplement another homeschool or brick-and-mortar school curriculum, you can also purchase full-year courses for $850 to $950 each, or one-semester courses for $425-475. Sibling discounts are available.
U.S. diploma: Although K12 International Academy accepts students around the world, it issues an American diploma which is accepted by colleges, universities and employers throughout the United States.
Socialization options: Students can meet one another through online clubs, regional field trips and other activities designed to support their social needs.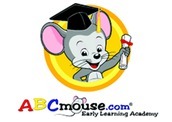 ABCmouse.com is an online, subscription-based curriculum provider for children ages two to eight. It offers play-based learning in the form of puzzles, stories, art projects and visual math to help preschoolers and early grade school students grasp basic concepts in reading, math, science and more. ABCmouse.com can be used as a supplement to other homeschool programs, as a fun learning activity or to supplement brick-and-mortar schooling.
Read 3 Reviews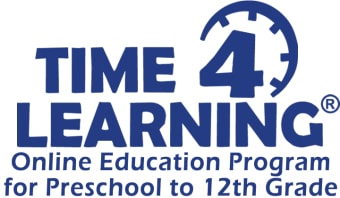 Founded in 2003, Time4Learning is an online curriculum provider for students in grades Pre-K through 12th. Time4Learning began as a family business and now offers services for students throughout the United States. Its curriculum is intended for use in homeschooling, after-school tutoring and summer school.
Ad-free learning: Many online homeschooling programs display advertisements on the page while a student learns a lesson or completes an assignment. Time4Learning keeps its website ad-free so your student can focus on the lesson.
Access a year's curriculum: Instead of only allowing access to the current lesson or module, Time4Learning allows parents to see the entire school year's curriculum at once. This helps them prepare for upcoming lessons and allows them to see how each lesson fits together in the overall academic plan.
Simple grading and reporting: Lessons are graded automatically as they are submitted through the website, and the automated system tracks grades and progress in an online portfolio. Parents can view a report on their student's progress at any time, and the report can be sorted by subject or date.
Parental tools: Time4Learning provides parents and caregivers several resources to help them homeschool their children, including printable lesson plans, reports, teaching tools and suggestions, activity schedules and more.
Month-to-month payments: Time4Learning allows subscribers to pay for its services on a monthly basis. The Pre-K through eighth-grade curriculum is $19.99 per student per month, while eighth-grade through 12th-grade curriculum is $30 per student per month. You never have to sign a contract and you can cancel anytime.

Liberty University Online Academy is an online private school owned and operated by Liberty University, the world's largest evangelical university. Liberty University Online Academy is accredited by AdvancED. It is tuition-based and costs $1,647 per year for kindergarten through first grade, $2,745 per year for second through eighth grade and $3,568.50 for ninth through 12th grade.
Structured program: Liberty University Online Academy provides an initial assessment and personalized education plan for every student. All instructional materials and resources are provided, including grades and record-keeping services.
Flexible curriculum: Students take a mixture of required courses in English, math, science, Bible and history as well as electives including art, foreign language, musical instruments and more.
Dual enrollment option: Advanced high school junior and senior students have the option to enroll in college courses while still in high school. Students can enroll in The Edge program, which is a partnership with Liberty University Online and earn a half high school credit and three college credits for every course they complete.
Discounts available: Liberty University Online Academy offers a 20 percent tuition discount to military servicepeople, missionaries, pastors, emergency response personnel and first responders (EMT, firefighters and others). It also offers a 20 percent discount on the third and any additional students in any one household.
Evangelical philosophy: Liberty University Online Academy integrates its evangelical perspective into many courses, including science, history and ethics. It also requires all teachers and administrative staff to sign a statement of faith and adhere to evangelical principles.

Acellus Academy is an online school serving children in grades K-12. In 2001, the International Academy of Science began Acellus, a science-based curriculum provider for school districts. In 2013, that program expanded into Acellus Academy, a full online school which now serves students in every state in the United States as well as over 40 international countries.
Online school or homeschool options: You may choose to enroll in the Acellus Academy Program, which is a K-12 school with teacher supported courses and a high school diploma upon completion. Acellus also provides its materials at a reduced rate for families who choose to homeschool and teach the materials themselves.
Affordable tuition: Acellus Academy is operated by the International Academy of Science, a not-for-profit organization that receives grants and other sources of funding. Tuition is subsidized and families only pay between $30 and $79 a month or between $299 and $750 a year, a fraction of the cost of other online private schools.
Standards-based: Acellus Academy's curriculum is based on educational standards set by the U.S. Department of Education, so students will be prepared to transfer to other schools or enter college on par with their peers.
Course features: Students will benefit from a variety of teaching approaches including video-based lessons, interactive practice problems, reviews, memorization drills, help videos for especially difficult topics, digital books and more.
Self-pacing: Students may take as long as they need to finish a course and will receive credit for it when they have passed the required exams. This means students may graduate as early as age 16 or may take more time to complete courses or to graduate if needed.

NFC Academy is an online, tuition-based Christian school for grades K-12. NFC Academy is the online counterpart to North Florida Christian School, a brick-and-mortar school in Tallahassee, Florida founded in the 1960s by the North Florida Baptist Church, a member of the Southern Baptist convention. NFC Academy offers both an accredited online school and a program for homeschooling families who want to teach their children themselves.
Age-conscious structure: NFC Academy provides print curriculum and a lesson planner for students in kindergarten through second grade, since an online-only education may not be best for this age range. The online program is available starting in third grade.
Affordable tuition: NFC charges $718 per year for kindergarten, $1,065 per year for first and second grade, $1,238 per year for third through seventh grade and $2,164 per year for the remaining grades, plus various fees.
College preparatory program: Students in grades ninth though 12th participate in a rigorous college preparatory curriculum. Courses are designed to prepare students to enter the college or university of their choice upon graduation from NFC Academy. Courses are approved by the NCAA, which is necessary for student-athletes planning to compete in college.
Discounted tuition: Tuition discounts are available for military and missionary families as well as those with more than one child enrolled at NFC Academy.
Format options: You may choose between the Homeschool Advantage program, which matches your child with NFC teachers, or the option for the parent or caregiver to be the child's teacher while utilizing NFC lesson plans and resources.

Calvert Education is an online school for children in grades Pre-K through 12th. It is the online counterpart to Calvert School, an independent elementary and middle school founded in 1897 in Baltimore, Maryland. Calvert Education serves students in all 50 states and over 90 countries worldwide.
Inquiry-based learning: Calvert's educational philosophy centers around the individual student's interests, letting the student guide their education and collaborate with other students. Students learn through hands-on activities that supplement the online modules and share their learning with one another in online forums.
Verticy program for struggling students: Calvert Education offers a Verticy Learning Program for students who may be struggling with reading, writing, math or other areas of learning due to learning disabilities like dyslexia or dysgraphia. The Verticy Learning Program is available in individual classes or as a complete curriculum.
Financial aid: A limited number of qualified families in Pre-K through 8th grade will receive financial aid packages toward their tuition. You must complete an online application for financial aid, including proof of financial hardship. Calvert also offers military discounts and discounts for families with more than one student enrolled in the program.
Homeschooling tools: Your tuition entitles you to an online management tool to plan your student's schedule, track progress, plan lessons and obtain support from teachers and other parents. You can also join the online Calvert community, enjoy online resources and find links to state-specific homeschooling laws and support groups.
Accreditation: Calvert Education is accredited by the Middle States Association of Colleges and Schools (MSACS) and its curriculum is approved by the Maryland State Department of Education. Calvert also offers a selection of courses that are NCAA-approved for student athletes.

WiloStar3D is a unique online homeschooling program for students in grades sixth through 12th grade. It uses a 3D, computer-generated virtual world to simulate a campus environment.
Fully interactive: WiloStar3D's Wiloworlds program simulates a school campus. Students attend live class meetings through a virtual avatar, so they can see and interact with their teachers and peers. Assignments, reminders and feedback from instructors come in the form of virtual "telegrams" or through digital books. Lessons are also immersive; for instance, students learn about the zones of the ocean by exploring a virtual underwater environment.
Accredited: WiloStar3D is accredited by the Southern Association of Colleges and Schools (SACS), a division of AdvancED.
Tuition: WiloStar3D charges $2,700 per year for 6th through eighth grade and $2,999 per year for ninth through 12th grades. Families with two or more students enrolled receive a 10 percent discount on tuition.
Learning accommodations: WiloStar3D offers an accelerated program for gifted students as well as individualized learning plans for students with ADD, dyslexia or other learning disabilities.
Course selection: Students must take required courses in English, math, social studies and science, but also have the option to take courses in foreign languages, fine and performing arts, computer literacy and more.
Compare Reviews for Top Online Homeschools

Read Author Review

Offers private online schooling for students in grades pre-K-12. Student-athletes can take NCAA-approved courses. Annual tuition starts between $1,000 and $3,000. Available in 50 states and more than 90 countries.

Chat with a ConsumerAffairs decision guide

Live agent
Read Author Review

Provides accredited, online private school programs for grades K-12. Select from full-time and part-time options. Annual tuition starts at $4,995. Offers family and sibling discounts. Accepts students in the U.S.

Chat with a ConsumerAffairs decision guide

Live agent
Read Author Review

Offers Baptist-affiliated online homeschool programs for grades 3-12 and print programs for K-5. Core courses in high school are approved by the NCAA. Annual tuition starts around $1,000. Monthly payment options available.

Chat with a ConsumerAffairs decision guide

Live agent
Read Author Review

Offers unaccredited, self-paced educational programs for pre-K-12. Features grading and reporting tools for parents. Month-to-month subscriptions start at $15 to $30 per student.

Chat with a ConsumerAffairs decision guide

Live agent
Read Author Review

Specializes in interactive online homeschooling for grades 6-12. Programs are designed to promote creative thinking. Accredited by SACS. Tuition starts between $3,040 and $3,540 per year. Payment options plans are available.

Chat with a ConsumerAffairs decision guide

Live agent
Disclaimer
Information in this guide is general in nature and is intended for informational purposes only; it is not legal, health, investment or tax advice. ConsumerAffairs.com makes no representation as to the accuracy of the information provided and assumes no liability for any damages or loss arising from its use.
Comparing
×
You're signed up
We'll start sending you the news you need delivered straight to you. We value your privacy. Unsubscribe easily.