Consumer Complaints and Reviews

I like the features of the program as a whole and they were awesome. My kid loved the whole idea of going to school. And not only that he love the fact that he would be working from his own computer. The features were dropped down and transition into a small size so that the kids will be able to master these programs and do well. I was told to get register online and once my kid and I registered for the program. We were then told that he and I would be selected for a phone interview with one of the counselors to discuss the different types of programs that they offer. We did the phone interview & it took well over one to two hours. We spoke regarding the options that would best fit the needs of the child and the program that my son would be getting into.

I like that it's online and that it's not a brick and mortar school but it's frustrating because you have to wait a long time between signing up and actually getting enrolled. You have to send in a lot of paperwork and send them and that takes a while. When we started this program it was wonderful because my child could work independently with lots of help from the program and at his own pace and he loved it. We could plan field trips and library visits whenever we wanted then it changed. They started with so many mandatory class connects that it wasn't independent anymore and it was stressful. But it's easy to get help and the teachers are good.

Getting started with enrollment was like enrolling in a brick and mortar school. Set up was harder! First you need to get the equipment and set it up then you need the wifi set up to connect to the school. Our wifi was too slow so we had to wait for them to hook up their wifi, which they paid for, but we couldn't start our kids in school until everything was hooked up. It took them a really long time to do that. K12 sent really nice equipment, computer, printer and laptop out to the house. But as nice as the computer was it didn't want to stay connected to the school. The computer kept freezing up and it made being in the live sessions very hard.

My nephew enjoyed not having to be in a classroom around other kids because he's high functioning autistic and learns better with minimal distractions in the classroom. It was a great way for him to learn. It was very easy to setup the computer for me because I use computers on a regular basis, but for other parents or guardians that don't use a computer everyday it maybe harder to figure it out. We didn't like how the classrooms were sometimes glitching and couldn't get logged on or the teacher wasn't logged in the classroom. Some days the website would be down and no work could be done.

The only area that I would really improve on is the enrollment process. I understand space and availability, but the waiting list made me feel uncertain whether or not my kids would be able to attend, and also tracking down and sending lots of paperwork is not fun for me. Getting all of our paperwork for enrollment took a few days. But everything else is great. The staff was very helpful, and after that it was very easy to get all of my children started when we found out which level they were at. Also, it was easy and very convenient to use. I liked that we could go back and review subjects that needed extra work. I also really like that each child can move along at their own pace, so I know that they are fully understanding everything before they move on to what is next. The teachers are there and ready to help when we need them.
How do I know I can trust these reviews about K12?
765,713 reviews on ConsumerAffairs are verified.
We require contact information to ensure our reviewers are real.
We use intelligent software that helps us maintain the integrity of reviews.
Our moderators read all reviews to verify quality and helpfulness.
For more information about reviews on ConsumerAffairs.com please visit our FAQ.

This was the best thing that could have happen for my son. He works independently because of how the materials are accessible on the website. My child has had great success in this teaching method. He is able to work at his own speed and enjoy learning. The enrollment process was great. My son attend the start of fourth grade at public school and transfer into K12 after the first nine weeks. The help in getting his records transfer and sending all materials out so the start of online school was seamless. The tech support was easy to access and helpful. But there are a few things that I would change. The online sites are great but some of the assignment have the child to know more information than what is on the slides of lessons. Maybe having access to books for science and math and also some of the tests to see which ones you missed.

I liked that my child's classes were tailored for her learning experience. She has dyslexia so her understanding and getting help from her teachers is important. Enrollment took a bit wait and I disliked it because I had to keep turning in the same paperwork repeatedly to get my child enrolled, then she missed time frame to start school. But once the enrollment was finally done it was easy to navigate website.

We sought out K12 because we needed an alternative to teachers who were overwhelmed with Common Core. I like that we have the ability to modify lessons to meet the needs of my son. He did not get that in his B&M school. As a new family, I wish we had gotten a little more support. We were definitely lost for most of the first semester. Not understanding the impact of getting behind when we thought that we could work at his own pace, hurt him irrefutably. We came from a B&M that worked on a block schedule where a class was in a single semester. So messing up in the first semester and having that carry over to the second semester only means more time is added to his high schooling. In just a single school year that we've been enrolled, there has already been a change and more testing is happening.
This is one of the things why we left B&M. They now have to take a mini quiz at the end of every class and at the end of the week, on top of their regular coursework. But it was fairly easy to register. The most difficult things were compiling, scanning and uploading all of the documents needed. Once we were enrolled it was really just a waiting game until the semester started. We didn't get to choose classes, he was placed in them. This could have been because of his prior courses or his grade level, I don't know, we weren't given an option except to choose his foreign language. The one thing I wish we had gotten sooner was access to the program. We didn't get to get in and start using it until the first day of school.

K12 enrollment was simple and convenient. I like that it coincided so well with our homeschooling curriculum and was quite convenient for our family to use. It worked great when we lived on both the west coast and the east coast. As a former school teacher, I felt that their curriculum was very comprehensive and held my children accountable for high education standards. The K12 website was very comprehensive and gave us a great introduction into the curriculum and what to expect regarding our children's education.

Enrollment was easy. We went to their website to initially enroll and a counselor from K12 called us to start the process. We had to take her out of her public school and enroll her in the same classes she would be taking. Everything she needed was mailed to use including a laptop. The program was easy to set up, instructions were given and had a phone number to her counselor that we could call anytime with questions. We liked that she was able to pick which classes she wanted to take, that everything was included... books, worksheets, science projects and such, at no price to us. The teachers were all friendly and helpful, too. The only thing my daughter ending up not liking was that she wasn't around her friends and that was lonely for her.

I am so disappointed in my experience with K12. I turned to K12 because my 7 year old was getting bullied in school and having difficulty learning. It was out of frustration and desperation and no resolve on the schools part that I thought K12 may be just the right choice. I enrolled both my children in February but told them I did not want to start the program until March 1st. We were waiting on a diagnosis from a neurologist for my son as well as another teacher meeting (I wasn't going to hold my breath while waiting on the school to help).
The original K12 representative we spoke with Amanda was super courteous and helpful. She explained that if it wasn't the right fit for us we could get a full refund as long as it was within 30 days of program start. So we felt comfortable enrolling our kids knowing that it could be refunded if needed. Then the K12 experience took a turn for the worst, they delivered the course material all 4 boxes in early February... They didn't wait till right before March. So after a diagnosis of ADHD with Autistic tendency the neurologist strongly advised against homeschooling. The school psychologist got involved and my son was offered more services so we chose to go with the Doctor's advice as long as the school met our requirements which they did.
So I called K12 to cancel the program. Well I was shuffled around from person to person to finally be told I needed to leave a voicemail mail and someone would get back to me in 48hrs. Well no call came so I called again. Same spiel... Still no call finally I confided in a technician for K12 who got stuck talking to me because I hit any extension that wasn't a voicemail. He assured me someone would call me. They never did but I got the refund for the online portion of the schooling. It's been 2 months since the course material was sent back at least 10 phone calls to K12 and no refund for my course material yet so I'm still 800 in the hole for a curriculum we never even started. I mailed it back well within the 30 day refund period, oh yeah and they made me pay to ship the material back so I was out the 140 dollars for shipping.
So thank you for nothing K12, I'm having a hard enough year with schooling issues just for your company to make things even more difficult. I would never recommend K12! If you should find yourself in my shoes and desperate to help your child because you just can't see them cry or say they hate school. I implore you to wait before trying a homeschooling program because it's all lies no money back guarantee.

We enrolled my daughter at K12 in Texas because she wanted to try homeschooling. The teachers were terrible and I'm not even sure they understood the material they were supposed to be teaching. There were mandatory times the kids had to check in and most of the times, the teachers would talk about their cats or walk around their houses and show pictures. The instructions were not clear and the teachers were not responsive. My daughter is a straight A student but was not doing well on the K12 tests because the teachers were not teaching the material. It was a frustrating experience. We did one semester and would not recommend the K12 program at all.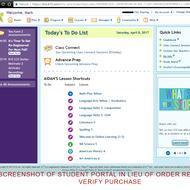 We started my son in Washington Virtual Academy, provided by k12 at the beginning of his fourth grade year, due to unaddressed issues with neighborhood bullies in the brick and mortar school for our area. The first year was mostly good, with joining the others in his school for a field trip to Grand Coulee Dam, seeing parts that are not available just for the general public showing up. (My wife's service dog was the first service animal to ever go on this tour).
However, both in the fourth grade and this year in the fifth, part of the required reading for the literature classes were Bible stories. We are a non-Christian family and deeply resent having this one religious text used in a publicly funded education. We contacted the teacher in Fourth Grade about it, and she had us find other similar themed stories to use instead. But when we contacted the Fifth Grade teacher we were told (from an old quote) that to be considered literate in the Western World, a person needs a strong understanding of the Christian Bible.
NO answer was given as to why NON Christian families need a knowledge of someone else's book of mythology. I deeply resent ANYONE trying to teach my son their religion. I resent it even more when they are using MY tax dollars to do so. This year, there has also been no extra-curricular activities to provide enrichment for the students, and the standards set by the teacher are at odds with the standards set by the school and often conflict. We will NOT be returning to them for his 6 Grade year and will be looking for other online choices.

I have been using K12 for 6 years. Registration process was easy, the curriculum is great especially Math. We have not had any issues with flexibility or support from the teachers. The materials are great, they even send you paint and other art supply if you take Art. The curriculum is aligned with the state and my kids (average learners) are ahead of their public school peers. Teachers communicate to kids and parents via email and by phone. Very few internet issues and few times we did have problems - they were not related to K12 or content but with local ISP. This year we have done dual enrollment so kids can participate in public school sports and even for dual enrollment the process was easy and fast. I would recommend this to any family that wants to homeschool.

We traveled out of the country for my husband's work and needed to have our son continue in his schooling while we were abroad. Everything sounded great when we paid our tuition which was nearly 4K. His books were sent to us in the USA, as well as his science kits, etc. We were told to contact the iAcademy to let them know he would be leaving the country (4 months we were gone. Everyone was told 4 months!). To our dismay the science lab kits were not allowed through customs. They contain rocks! So the whole science lab kit was tossed. The iAcademy was notified.
To summarize - WE WERE SOLD A LIE!!!! The iAcademy even has us enroll with a woman in Switzerland named Georgina **, who told us that our son's teachers would be on our time zone!!!! That when we notified iAcademy they would change his schooling to accommodate the time zones! THAT NEVER HAPPENED! I get emails asking why I am not returning calls. What calls? I don't have a phone in Australia. They are calling my USA number and leaving messages.
My son is falling behind. He can't make class connects at 2:00 in the morning, because they did NOT accommodate for time zone changes. As far as I can tell they are no different than K12 in the states. SAME TEACHERS from in the STATES. They don't accommodate for the Science kit debacle. The teachers can't or don't have the ability to comprehend that we didn't go on a little vacay. WE LEFT FOR 4 MONTHS. Communication is non-existent in that department. It was a waste of my time to even contact them as I was told to do. This has SCAM written all over it.

I tried to enroll my son during the school year. I was told a deadline date. I took off work to get all the information in, took me 3-4 hours. I had the information in a week in advance. One paper was under review. I spoke to four different people, was reassured the paper was in there. No one could tell me why it was still under review.
The due day came, I called early spoke to a woman, she was going to get back to me before the end of the day. She called my home number, instead of my cell number after I specifically asked her to call the cell. I called after work, too late to fix any problem with the paper. I was finally told it was declined and the reason was information on my son's attendance was missing. Long story short, I missed the deadline, and cannot get my son in until next school year. What good is it to have people on the phone to talk to, if they cannot help you figure out what is going on to fix it? I am glad my son will not be using this school, if this is a sign of what was to come.

After homeschooling for 5 years (my kids' whole school careers), we decided to try our state's K12 virtual school for our 2nd and 5th graders. We previously had used Time4Learning, which is pretty perfect, however we had to supplement a lot to cover what I had in mind. I really like the K12 curriculum, and the kids have both grown so much just in the 2 months we've been using it. I have not experienced any issues with the program. The school officials have been nothing but helpful and supportive. The K12 computer program and interface are fine. The schedule is flexible and do-able.
Possibly the last 5 years of homeschooling have given my kids and me the skills to navigate a curriculum and do what needs to be done every day - discipline helps. My kids are nowhere near perfect, and there is a moderate amount of whining and procrastinating, but it's not any different from our homeschooling, and we still are plenty ahead in the K12 schoolwork to allow for big breaks in the spring when we need some time off. We have one parent home at all times, and I think that is what allows us to homeschool in whatever method.

Difficult, negative experience with K12 virtual school. Was told that they didn't make the decision of eligibility. It is determine through school district. Never was given that information before or during enrollment. Very concerned and alarming that the school is educating our children.

Loved the curriculum but that's where the good stops. The lack of communication & computer issues was beyond ridiculous. Started the year by not being able to get into the program. Despite MANY calls no one could figure it out. After over 3 weeks finally got it fixed. So we started weeks behind! Then lessons would be done but "lost". We were able to go do the next lesson (the program won't let the child go to the next lesson without completely the prior lesson) but k12 claimed we weren't doing the work. Took pics of work completed but k12 still claimed work not being done! Teacher did respond, claimed he had no idea & really acted like I was a non involved parent & believed the work was NOT getting done. Needless to say my child extremely discouraged because it should. He was failing due to work not being done when really it was!
Tried calling MULTIPLE times & got nowhere. Tried to talk to high ups & they said they were emailing me but I was NOT getting the emails so I asked them to PLEASE call me to communicate via phone while we figured out the problem. Well they claimed to email me & I continued to not get the emails & no phone communication. Took screen shots showing no messages. They ended up not allowing my child to continue after I missed a phone appointment of which they claimed they emailed me. Obviously I wasn't available for this phone appointment because I was NOT aware of it.
Left multiple messages with the principal & NEVER heard from her. Long story short ~ was treated with disrespect & like I was just a lousy parent, did not have people available that knew any way to resolve the problem nor did they act like they really cared, impossible to get a hold of anyone that would return a phone call. Worse part was what it did to my child ~ caused him to feel like a failure!

My daughter went to K12 for her Junior year. Prior to K12, she was an honor student and well without direction. She failed her first semester because there was a serious lack of communication on the school's part with keeping parents informed. If you are a single/working parent, like I am, you don't have the time to log on their website every single day to see how things are going. This is not even expected in regular schools, when things go wrong, they reach out to you, NOT K12. They LET her fail and never notified me. I did a phone conference with their Dean of Students to address my frustration with the school and he reassured me that next semester would be better. Nothing changed, my daughter managed to earn 5 credits the entire school year, now she is starting her Senior year behind.
Don't get me wrong, part of it is my fault, much is her fault but I blame school most of all for not acknowledging the fact she went to them as an honor roll student and never had a single concern that she was now failing. All they care about is getting you enrolled, they forget about the student and could clearly care less whether they pass or fail, regardless of their so called promises at enrollment.
In addition, when you withdraw, count on them taking forever to get the transcripts to another school. I withdrew her a month ago and her new school STILL has not seen the transcripts come through. Good luck on getting anyone on the phone. I have left several emails for the Admin Asst, the school counselor and someone else they wanted me to talk to, so far, NOBODY has returned my call, email, or sent the transcript.
THEY ARE WORTHLESS as far as I'm concerned and they cause my daughter to lose time and credits because they DIDN'T CARE whether she did her work or didn't, they FAILED to keep their word on what they claim to be about... ABSOLUTELY RIDICULOUS as far as I'm concerned and should be put out of business, these are our future adults and they set them up for failure once they become a student.

I have been trying to enroll my child into online school for almost a month now and they keep denying her paperwork. Which in the denial email gives you no explanation - you have to keep calling the 1-800 number and end up stuck on the phone and on hold for an hour each time. How is it that paperwork I have received from a public school is not acceptable to this company? How is it that they have the right to demand cover letters and page numbers for every single document that a public school has given me?
So they have me running back and forth between the school and my scanner to get them the information they want and every time it is denied. The old public school keeps telling me there should be no problem with what they give me and it should be accepted yet each time I talk to an enrollment person they tell me I need XYZ and to go back to the school. The public school is not going to customize the paperwork like this stupid school wants them to. They have utterly wasted my time and am completely frustrated by this company. They want all this verification yet they are unable to request files and transcripts from another education institution to get what they want. Don't waste your time if the enrollment process is this frustrating and full of garbage. I can only imagine what it is like to deal with their curriculum.

My daughter is a sophomore in high school. She is an elite athlete who cannot attend a public school because of the time required to train and travel to compete. I used a different online school last year, but for a variety of reasons, we looked for a change. Big mistake. We were told that K12 International Academy was flexible and very accustomed to dealing with the changing schedules of elite athletes. They said they'd give her an assessment to get her learning style and classes could be modified just for her.
I was completely sold a bill of goods. Nothing is flexible about their program. She takes honors and AP classes. She is spending 7+ hours a day on school work and is very behind. The teachers are actually good -- receptive and helpful. But the enrollment specialists tell lies, lies, lies. I was told teachers only have 3-5 students so they can concentrate on their students -- because they are athletes. Teachers have well over 50 students on average. I was told that if she mastered a concept, she could essentially skip to the next unit. Not true.
The workload is ridiculous and there is no skipping mundane busywork. I was told to expect 1 hour per class per day, with the exception of the AP history class which could be more. That 1 hour per class does not include the "extra" hour they are asked to watch the online lecture. So, we are looking at 7+ hours BEFORE the online classes where the teacher teaches the lesson. So, probably 9 hours a day. Our coordinator actually told me she might have to spend 10+ hours a day doing this work. REALLY?
She's always been a 95+ student, who never had trouble keeping up. THEN the lab box arrives with all the materials she will need to do her labs. So far, since September, it's been missing 4 critical components to complete labs. Plus, our coordinator does not answer my emails -- ever. They will not put anything in writing, just phone calls. She was provided with the wrong schedule for her AP history class, so she's now still catching up from this. Everything was counted as late because she was working on the wrong schedule.
This is unbelievably poor service and it's not cheap. We have tried to have conferences and get some accommodation. If I could rate it negative I would. If they were just nicer, I might be able to give it a 1 or 2 stars, but only the admission/enrollment people were nice, and they were lying to me. I guess I can give it a 1 because the teachers are actually pretty good. It's not their fault about what I was told. Don't sign up with these people until you GET WHAT YOU WANT IN WRITING!!!

ConsumerAffairs Research Team
The ConsumerAffairs Research Team believes everyone deserves to make smart decisions. We aim to provide readers with the most up-to-date information available about today's consumer products and services.
Founded in 1999, K12 Inc. is a for-profit education corporation. As of 2017, it is the largest online school company, operating 58 separate virtual schools with nearly 77,000 students enrolled in the 2011-12 school year. K12 owns free online public schools, tuition-based online private schools, and online supplemental courses and is accredited by AdvancED, the largest homeschool accrediting agency. Interested caregivers can use the search feature on K12's main page to find what offerings are available in their home states.
Award winning: K12 has won numerous awards including several from Creative Child Magazine, a ComputED Gazette Eddie Award and the Mom's Choice Award for Online Resources for Children.
Large selection of courses and levels: Students can choose from a large catalog of courses, spanning all levels including remedial, advanced placement, STEM, Honors and Dual Credit courses. Additionally, the school offers interactive activities and mobile apps for all grade levels.
Student support: K12 offers many forms of support to help its students be successful, including enrollment counselors, state-certified teachers, a dedicated advisor, school counselors and tech support.
Individualized learning plan: Each student's counselor will outline their academic objectives, future goals, and take inventory of their strengths and weaknesses in order to build a curriculum that leads to maximum success.
Community activities: K12 is a large organization. Many regions of the country have meetups for community activities, parent organizations and field trips.
Best for homeschooling families, student performers, working adults and military families.
Compare Online High Schools
Company Name:

K12

Year Founded:

2000

Formerly Named:

K12 Inc.

Address:

2300 Corporate Park Drive

City:

Herndon

State/Province:

VT

Postal Code:

20171

Country:

United States

Website:

http://www.k12.com/