Debt Settlement and Collection News
Rules would shift burden of proof from consumer to collector
07/28/2016
|
ConsumerAffairs

By Mark Huffman
Mark Huffman has been a consumer news reporter for ConsumerAffairs ... Read Full Bio→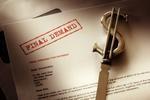 There are an estimated 6,000 debt collection firms in the U.S., making it a huge industry. According to the Consumer Financial Protection Bureau (CFPB), it affects around 70 million consumers who have some debt in collection.
Some of this debt is legitimate, some is not. Currently the burden of proof to show which is which falls on the consumers. Under proposals outlined by the CFPB, much of the burden would shift to the debt collection industry.
"Today we are considering...
More
First, know your rights under the Fair Debt Collection Practices Act
07/12/2016
|
ConsumerAffairs

By Mark Huffman
Mark Huffman has been a consumer news reporter for ConsumerAffairs ... Read Full Bio→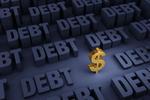 Some consumers are caught off guard when a debt collector calls and may take actions or make statements that are damaging to their position. The law, after all, gives consumers rights when it comes to dealing with creditors.
The law in question is the Fair Debt Collection Practices Act, which spells out clearly what debt collectors can and can't do. That's why consumers should be familiar with the law, especially when an account is turned over for collections.
No one is a...
More
Sort By