Debt Settlement and Collection News
Four U.S. senators say the firm pushes taxpayers into risky financial moves
06/27/2017
|
ConsumerAffairs

By Mark Huffman
Mark Huffman has been a consumer news reporter for ConsumerAffairs ... Read Full Bio→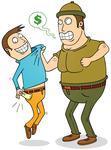 After Congress allowed the Internal Revenue Service to hire private debt collectors to handle severely delinquent taxpayer accounts, a number of critics – including the IRS Taxpayer Advocate – warned that it probably wouldn't end well.
Now, four Democratic members of the U.S. Senate have fired off a letter, obtained by The New York Times, to Pioneer Credit Recovery, one of the firms hired by the IRS, suggesting the company has stepped over legal boundaries in its effort ...
More
Companies accused of collecting money to settle debts, then keeping it
05/24/2017
|
ConsumerAffairs

By Mark Huffman
Mark Huffman has been a consumer news reporter for ConsumerAffairs ... Read Full Bio→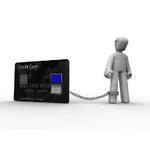 The Federal Trade Commission (FTC) and the attorney general of Florida have shut down a series of debt settlement companies they say were ripping off consumers.
Florida and the FTC have obtained a court order bringing to a halt the debt settlement marketing of 11 companies controlled by the same three individuals.
The complaint says the companies persuaded consumers they could relieve them of the burden of having to pay off thousands of dollars in credit card balances. Th...
More
Sort By