Debt Settlement and Collection News
Consumer groups urge for a federal crackdown on the debt relief industry
08/17/2016
|
ConsumerAffairs

By Mark Huffman
Mark Huffman has been a consumer news reporter for ConsumerAffairs ... Read Full Bio→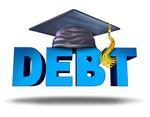 Back during the foreclosure crisis, debt relief companies took to the cable TV airwaves to promise consumers help getting out from under debt – for a fee.
The foreclosure crisis is now pretty much history, so the pitch now is to help students get out from under crushing student loan debt – for a fee.
Student Debt Crisis, a consumer advocacy group, warns consumers to ignore these pitches while pushing the U.S. Department of Education to crack down on them.
According to the ...
More
Rules would shift burden of proof from consumer to collector
07/28/2016
|
ConsumerAffairs

By Mark Huffman
Mark Huffman has been a consumer news reporter for ConsumerAffairs ... Read Full Bio→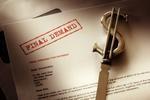 There are an estimated 6,000 debt collection firms in the U.S., making it a huge industry. According to the Consumer Financial Protection Bureau (CFPB), it affects around 70 million consumers who have some debt in collection.
Some of this debt is legitimate, some is not. Currently the burden of proof to show which is which falls on the consumers. Under proposals outlined by the CFPB, much of the burden would shift to the debt collection industry.
"Today we are considering...
More
Sort By