Debt Settlement and Collection News
Defendants allegedly ran roughshod over consumers' rights
11/03/2016
|
ConsumerAffairs

By Mark Huffman
Mark Huffman has been a consumer news reporter for ConsumerAffairs ... Read Full Bio→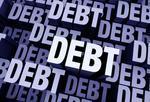 There are several ways debt collectors can step over the line when they try to collect money from consumers. A lawsuit claims Buffalo, N.Y. debt collectors tried just about all of them.
New York Attorney General Eric Schneiderman and the Consumer Financial Protection Bureau (CFPB) have filed a federal court lawsuit against two individuals who Schneiderman alleges were operating a network of "fly-by-night collection shops that harass, threaten, and deceive" consumers so t...
More
There are ways to deal with debt that has come back to life
10/26/2016
|
ConsumerAffairs

By Mark Huffman
Mark Huffman has been a consumer news reporter for ConsumerAffairs ... Read Full Bio→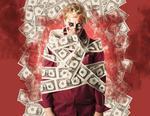 Calls from debt collectors are always unpleasant. But when the calls are trying to collect so-called "zombie debt," they can be downright scary.
"As the name suggests, zombie debt is debt that you thought was dead, but has come back to life," said Katie Bossler, a GreenPath financial wellness expert.
To be more precise, zombie debt is money you really don't owe. It may be that you have already paid the debt, but it didn't get recorded. It may be the debt is so old it has ...
More
Sort By