Debt Settlement and Collection News
The settlement puts three companies out of business
01/25/2017
|
ConsumerAffairs

By Mark Huffman
Mark Huffman has been a consumer news reporter for ConsumerAffairs ... Read Full Bio→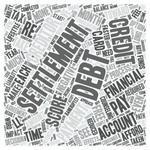 The state of Florida and the Federal Trade Commission (FTC) have reached a settlement with the operator of several debt settlement companies after filing a lawsuit last year.
The state and federal governments teamed up to bring charges against Chastity Valdes and the companies she controlled, Consumer Assistance LLC, Consumer Assistance Project Corp. and Palermo Global LLC.
The charges specifically accused the companies of targeting consumers with student loan debt with i...
More
Defendants allegedly ran roughshod over consumers' rights
11/03/2016
|
ConsumerAffairs

By Mark Huffman
Mark Huffman has been a consumer news reporter for ConsumerAffairs ... Read Full Bio→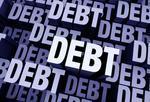 There are several ways debt collectors can step over the line when they try to collect money from consumers. A lawsuit claims Buffalo, N.Y. debt collectors tried just about all of them.
New York Attorney General Eric Schneiderman and the Consumer Financial Protection Bureau (CFPB) have filed a federal court lawsuit against two individuals who Schneiderman alleges were operating a network of "fly-by-night collection shops that harass, threaten, and deceive" consumers so t...
More
Sort By