The chair frame can bend causing the user to fall
09/05/2019
|
ConsumerAffairs

By James Limbach
A Washington, D.C., reporter for more than 30 years, Jim ... Read Full Bio→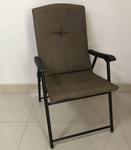 Rite Aid of Camp Hill, Pa., is recalling about 18,800 folding patio chairs.
The chair frame can bend causing the user to fall, posing a risk of injury.
The firm has received four reports of chairs bending unexpectedly, including one report of a minor bruise and one laceration injury.
This recall involves two folding, metal framed patio chairs with padded seats, sold in tan and gray.
The chairs measure about 24 inches long by 22 inches wide by 37 inches high.
UPC number 01182...
More
Be very leery if someone sends you a big check, then asks for change back
09/06/2018
|
ConsumerAffairs

By Mark Huffman
Mark Huffman has been a consumer news reporter for ConsumerAffairs ... Read Full Bio→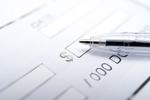 A decade ago, fake check scams were so common that ConsumerAffairs created an entire category to document them.
Well, they're back and targeting a new generation of victims. The Better Business Bureau has issued a new report that found the largest group of victims of fake check frauds are consumers in their twenties. Small businesses, lawyers, and banks are not immune from this scheme either.
Victims are snared when they accept a job, or otherwise enter into some kind of ...
More
Sort By