Be very leery if someone sends you a big check, then asks for change back
09/06/2018
|
ConsumerAffairs

By Mark Huffman
Mark Huffman has been a consumer news reporter for ConsumerAffairs ... Read Full Bio→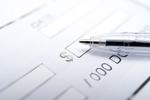 A decade ago, fake check scams were so common that ConsumerAffairs created an entire category to document them.
Well, they're back and targeting a new generation of victims. The Better Business Bureau has issued a new report that found the largest group of victims of fake check frauds are consumers in their twenties. Small businesses, lawyers, and banks are not immune from this scheme either.
Victims are snared when they accept a job, or otherwise enter into some kind of ...
More
A reader asks about a close call with a con artist
04/15/2015
|
ConsumerAffairs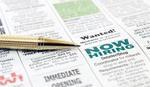 If you're looking for work in this economy you know you must be careful, because there exist plenty of scammers, thieves and con artists using fake job offers or help-wanted postings as bait to hook new victims.
You should never trust any new "job" where your boss expects you to send money to him, or otherwise shell out any of your own money before you can expect to get paid – but you must also beware of any job where you get a check before actually...
More
Sort By