Paul Blanco's Fresh Start Credit Program
Sacramento, CA
Consumer Reviews and Complaints

First of all I bought a used pickup from Paul Blanco and it was the best experience and no pressure purchase of a vehicle I have ever had in my life. Everything went to hell when I had a problem with the 4-wheel drive. The warranty company did not want to pay for the four-wheel-drive actuation hub. I went and talk to the sales managers, they contacted the warranty company and warranty company paid with pressure from the sales manager. Made out of warranty thing I finally received in the vehicle. The problem still existed. Same problem as before so I gave my truck back to Paul Blanco service department again. They told me they could not fix it. I had to go to a Ford dealership and the ones in Reno and Carson City were booked up for at least two weeks. I had to be in Fort Worth, Texas so I went and drove the truck down to Texas and put it in a dealership down Texas.
Meanwhile the service department Rito hired a new service manager. He didn't know much but I've vehicle and what I was promised by management and Paul Blanco Bob level management said they would go to bat for me to get the front end fixed on this truck and has a warranty pay for the fix. My truck was in the shop in Fort Worth, Texas for a week and a half. The service manager from Reno never ever even called the dealership in Texas and told me he had nothing to do with it. Therefore I was hit with a $1700.00 bill to fix my truck and no help from the Reno dealership. On top of having to pay for my truck that I had to come up with the money for. I was told when I picked up my pickup at the dealership in Texas that the wrong axle hub and parts were installed by the his department of Paul Blanco in Reno, Nevada.
I can't believe I had such a good buying experience. I was so happy of a vehicle to be screwed over by the service department and had the wrong parts put in my axle. I can lock up like a wreck and died in my vehicle to drive to Texas. I would not recommend. I purchased a vehicle from Paul Blanco and I'm very sorry I talk my friends into purchasing their vehicles and Paul Blanco. After this experience I hate Paul Blanco with a passion. I didn't have the money to pay for the parts. I'm still paying for it. Thank you.

What a waste of time, 90 minutes. I will never get back... Everything that was said on your Paul Blanco's commercial was either a half truth or a complete lie. Yes, I have bad credit but no repo and I make over 9000 a month in income (verified). Not only didn't Paul Blanco's locate or tried and find a decent leader but the one they found wanted 18%, and then they tried to add 6 points to the loan... At the same time. Then the sales person told me one thing regarding the loan and then the manager told me a completely different story regarding the loan. I found that Paul Blanco's radio ads just do not reflect the truth about how their company does business. Sept 3 2017.

I am uber driver. Bought 2015 Fiesta. Finance mgr convinced me to get extended warranty due to my job and all the driving. Started having car problems right away! Contacted warranty company was told due to type of work I do warranty is void!!! Blanco was aware of my job yet still sold me car. Contacted them, they didn't care. Contacted finance comp. credit acceptance. They didn't care either. Made one payment now can't drive car. Blanco is a deceiving and none caring company.

I must agree with a lot of people on the list.! Paul Blanco's company is no place to go if you want to be treated with respect. Yes I have bad credit. But a dealership this large only has one (1) vehicle on the whole lot that I qualify for!?! Give me a break. We went through the whole process of getting credit, only took 2.5 hours, then told we only qualify for this 2016 Nissan Sentra. Wanted us to do paperwork before we even see the car!
We told the salesperson we had $2500.00 to put down. Wanted a payment of less than $400 per month. Counter offer was $2500.00 plus $500.00 in twenty days and $469 per month. The explanation, the only bank that would finance us wanted to add another $2500.00 to the price of the car bringing the total to over $16000. There was also damage to the right rear quarter panel that a smart aleck manager said they "don't charge extra for", very funny, with 66 payments and the down, $33,000 plus was ridiculous for a used Sentra, sorry!!
The real kicker, when we wanted to at least see the car...!! There was no keys!!! What kind of dealership goes through all the trouble to force a car on you and not have the keys! I would not recommend this dealership unless you have excellent credit and are looking for a new Kia or Mitsubishi. I went to a Honda dealership and they got me into a 2017 Civic with only 3 miles on it!!! (Credit didn't change any in the week it took to find a different dealership!! Lol ???)

I bought an SUV from this dealership at a very high percentage rate. I was told I could refinance it after 6 mos. I waited over 6 mos and tried refinancing my car through several big and small banks and no one would do it. I was told that I bought my car for 10,000 dollars more than what it was worth. I loved the car, but I couldn't keep up with the high payments and high interest. Since my interest was so high the payments were hardly going down. I called Paul Blanco's and of course they said there was nothing they could do. I've seen so many bad reviews on this dealership. I wish I would of done more research sooner. I also started having problems with my car turning off, on. It's on 2 days after buying. I had to argue with them to get them to fix it. And I had to take it in 3 separate times because the same problem wasn't fixed. Best advice is to look up reviews before buying.
How do I know I can trust these reviews about Paul Blanco Good Car Company?
882,235 reviews on ConsumerAffairs are verified.
We require contact information to ensure our reviewers are real.
We use intelligent software that helps us maintain the integrity of reviews.
Our moderators read all reviews to verify quality and helpfulness.
For more information about reviews on ConsumerAffairs.com please visit our FAQ.

I purchase a 200 Chrysler 2013 in Feb of 2015, a used vehicle. In Nov of 2016 I was driving on the freeway when my car started smoking. I glanced at my gauges which didn't indicate anything wrong with the vehicle (temp, engine, etc.) I made it safely to the side of the freeway as my car was losing power. I looked under the hood to see oil throughout my engine. I towed my car to the nearest dealership. I notify the warranty department because my car was still under warranty. The piston rod busted and the clip came off which resulted in replacing the engine. This was the mechanic's findings. After performing a Diagnostic test in which everything passed, the warranty Dept blamed me for the misfortune because I changed my oil.
I gave them receipts to prove that I did maintain my vehicle. Because of the unacceptable decision by the warranty Dept I decided to stop payment on the vehicle. After doing research on my vehicle I found out that my vehicle had two recalls prior my purchase and another the same day of the incident. In recently I called the finance company to find out that Paul Blanco paid off my vehicle, 10000 but warranty stipulates that I should receive another car or the amount of money I paid. Well I didn't receive anything. Well I went to the car dealership talked to the manager and admitted that Paul Blanco owes me money. I will keep you inform if I received anything.

I bought the car beginning May. Had it for two days and looked in my rear view mirror and saw both sides of the bumper falling off. I called the Oakland service, they said to bring it in which I did. I met with Alex the service manager and he accused me of getting into an accident and that's the reason the bumper needed work. He said wait two weeks to order the bumper and they would give me a call. 2 weeks went by no call so I called and asked if they had a loaner before the two weeks and was told they didn't have any at all. I then spoke to the general manager and how rude Alex was to me accusing me. He then gave me a loaner and said they would call as soon as it was finished.
I get a call Friday and was told it would be ready Tuesday that next week. I told them I would be in about 6. Said it was ok. I sat in traffic for over an hour to go get my car. When I get there everybody said they didn't know anything about it. I then walked to the back and saw my car. I walked over to and it had the same two screws I did myself to prevent the bumper falling off. The car had not touched in the two weeks they had it. John said he would take care of it and check back Thursday... I was so angry after all the driving and then finding it wasn't ready. So unprofessional. They also lied to me. Salesman told me it was cheap to be able and get remoteless key entry. I took it to a place to get the remoteless key and was told it didn't have the software or the right alarm so he couldn't do it. Nothing but lies over and over. Now I wait...

Bought a car in March and after a week decided that it wasn't a good fit and was going to trade it in. Called for the payoff amount and it was $3,000 more than they told me it was. They had told me that a two year warranty "came with the car", but turns out they charged me an additional 2,000 for that "warranty", as well as an additional 1,000 that no one can explain. I have been trying to cancel service (warranty) contract since May 1st and cannot get anyone to call me back. Every time I call and ask for general manager, they transfer me to complaint department voice mail, even when I asked them repeatedly to please not transfer me to voice mail. PAUL BLANCO WILL LIE TO YOU AND TAKE ADVANTAGE OF YOU. BEWARE!

Amazing experience. Unlike most car dealerships they don't let you pick a car you like and then spend hours trying to make it work only to tell you it can't be done. They run your numbers first and then give you several options that would work for you. You don't have to spend hours on bs that ends with you disappointed. We went in knowing what our options were. Ended up with a 2016 Jeep Compass. It's a great car and we are very pleased with our purchase. They even came through with a down payment assistance as we did not quite have enough. Our salesman was Juan and the manager was James. I couldn't ask for better service and would recommend Paul Blanco's to anyone in the market for a quality used car. Thanks guys. We are customers for life.

I have fair credit so I went to Paul Blanco's in Fresno because their ads claim they are experts in getting you into the car you want with fair terms. I estimated with my credit standing and my down payment/trade in amount and the payments I wanted I could afford a financed amount of about $16,000. I told the salesman, Jose, I was looking for a 2013-2015 small SUV like a Ford Escape or similar. It seemed like he didn't even listen to me because he kept asking if I wanted a car and I kept telling him that, no, I was only interested in a small SUV.
So he took all my info, went to the sales manager. And came back 20 minutes later saying they could not get me into a small SUV and all I qualified for was a sub compact car like a Chevy Sonic or Chevy Spark. I told him that I was not even remotely interested in something like that and that I was ONLY looking for a small SUV.
Jose told me flat out, "well, those are the only cars you can get". I said "no thanks" and he told me that was all they could do... so I left. Now, I was in the motor vehicle dealership business for almost 20 years and I have held pretty much every position from floor sale to a general manager and I have NEVER seen any salesperson give up that easily and not try to find a way to make a sale happen. On my way home (I had driven for an hour to get to their dealership) the more I thought about it the more I found wrong with their attitude and practices.
When I got home I called the finance manager, explained to her what had happened, and asked how much I had been approved for on a car. She told me it was $14,000 which was pretty much what the types of SUVs I was looking for sale for. So I asked her to have the sales manager contact me and tell me why they had not been willing to get me into what I wanted or even explored ways to make that happen. No one ever called.
This is the sloppiest dealership I have ever been in and if it had been one of the dealerships I have run the salesman and sales manager would have been fired. It is my opinion that this dealer's only desire is to cram people that have less than sterling credit into the cars the dealer has the most profit in. I'll never deal with them again and no one else should either. BTW... I went to another new and used dealership and got exactly what I wanted at a killer deal and a fantastic interest rate.

I went to look at a $21,000 car at the Reno location. The car had a Kelley blue book of $18,000 and we offered $18k with $5k down (our household income is $140k). The bald headed ** guy that was the manager spent 5 min on working up some numbers with payment amounts. Our salesman Kevin knew what our offer was and what we were willing to do but the manager told us the price is what the price is and wasn't interested in negotiating. I told him that we were no longer interested and he rudely replied "Thanks for wasting my time!" I told him he was extremely rude and I'll never do business here again to which he responded "I hope not!"
I don't know how he thinks a so called "Good" car company is supposed to be run but that was completely unethical and unacceptable! I have to assume he is a racist little man because I'm Lebanese or he's just the most obnoxious, rude nobody I've ever had the misfortune of dealing with. Either way I say to everyone thinking about seeing these guys, DO NOT waste your time!!! You can get a far better deal elsewhere with sales people that are vastly more knowledgeable about automobiles.

I recently purchased a car from Paul Blanco in Stockton, CA, and would like to tell you about my experience. I was familiar with their advertisements and had recently filed bankruptcy a year ago due to my husband's medical bills from a major stroke, which left him permanently disabled. I was not very hopeful about being able to purchase a car but felt I had to give it a try. My daughter and I were promptly greeted and was told Barbara would be assisting us. Barbara was very friendly and professional and made me and my daughter feel very comfortable. I was trying not to get my hopes up to be able to purchase a car for my daughter. I explained how much I was able to afford for monthly car payments. Barbara made me feel at ease and was very forthcoming about my situation and that she would do all that she could to assist me.
However after seeing the damage the bankruptcy did to my credit I was even less hopeful, but I am proud to tell you that not only was Paul Blanco true to what their Fresh Start Program states, Barbara was able to secure a beautiful 2016 car with low mileage and in excellent condition for my daughter. Furthermore the interest rate was reasonable and they were able to provide this with payments I stated that I could afford. I would honestly recommend Paul Blanco in Stockton, CA to anyone who needs to buy a quality car with a honest company. Thank you Paul Blanco and Thank you Barbara for helping me and my family have a fresh start.

I have bought two cars from a dealership before this one. This was a completely different experience! Let me tell you why: I had Barbara as my salesperson, she is the sweetest, calm, cool, and collected salesperson out there. I told her my situation and told her what I needed - an SUV or a minivan with low miles and a third row seat. She said. "I think I have just the car in mind, but let's get you approved first." They work my paperwork while we go on a test drive. I wait a little bit (car buying always takes forever) and they tell me I was approved by a bank and give me the run down of the details on my loan. I never felt pressured or coerced into buying the SUV. I looked over the paperwork and decided to go for it. YES - the APR is high (17%) but I have terrible credit that I am working on rebuilding. They were so helpful and nice, my experience was phenomenal. Thank you so much Barbara and Paul Blanco!!

Disrespectful, Embarrassed me in front of whole company, cursed me out in front of everyone in the building. Manager got mad at me because I didn't want to go with the bad deal they wanted to give me & started cursing me out calling me broke other names in front of everyone in the building. If you are familiar with the Paul Blancos in the Arden Area in Sacramento, it's the manager with the the beard. Looks Latino. Guy started throwing how much cars he sale in my face, started throwing how successful he is in my face like I care. Cocky attitude. Horrible customer service, and we are talking about the manager here. Managers that act like that shouldn't have that position. He should be working at a warehouse. All around, Paul Blancos is not the place to go. Horrible manager so horrible business.

I went to Paul Blanco to try and purchase a vehicle. I have bad credit so I never thought I'd be approved. After a salesperson spent all day dealing with 7 banks they tell me I was approved. I was excited. I go in and they did the contract and all and I drove away with a car. I made my down payments as scheduled. It was paid. They took my 2007 ion Saturn as a trade. I told them the registration was due Dec 26. They said it doesn't matter. They supposedly kept my car at the corporate office. So I was driving around in my supposed new car for almost 2 months and the finance calls me and says the bank denied me. He said "don't worry about payments till I call you." He said worse that will happen is I have to give the car back. I said "if I give the car back how will I get to work?" He said they'll give my ion back after the fact my registration was expired. I gave the elantra back how I drove off the lot.
They returned my car back with the carpet wet. The seats in the back ripped underneath as my seatbelts shoved down in the seat. My driver seat sitting to the floor. White paint on driver door. Yellow paint on bumper. My front tires bald as if someone had been driving the car. And my key entry clicker was missing. I'm very disappointed how I was lied to and the damage sustained to my vehicle the way it was returned to me. I see that as vandalism.
I would not recommend Paul Blanco or go at your own risk. I really thought I was getting a chance at the fresh start but it seemed more of a game to make a dollar. Its wrong and I feel they should pay my damages as my DMV fees to get my vehicle back to par. I have a job I have to go to and a disabled daughter as my grandchildren I drive in my car. Its wrong and should be honest with their customers. I will say the sales people were nice but that's how they get customers to buy. Is there one honest car lot. Actually there is. Auto credit one on Fulton ave. Angelica never stirred me wrong and she took time to know her customers and she works with you. Her husband is the one that keeps the cars running as any problem its fixed right away.

We went to Paul Blanco with no money to put down on a car but we needed a car badly. We met with Barbara ** and she made the process so easy. She took very good care of us. She made sure that we got the best deal available for us and we walked out of there with our brand new car. No money down. It was an amazing experience and would recommend this place to anyone. Thank you Barbara.

When I came in I was greeted with a friendly smile from Barbara who was my sales associate. I can be a very difficult person and she maintained her professionalism with me at all times. She went over and beyond to make sure I was satisfied with my decision. I highly recommend you make an appointment with Barbara when you're ready to purchase your new car.

Let me start by saying Joey the salesman was very nice, professional and it was a pleasure dealing with him. On Nov. 27, 2016, I bought an SUV from Paul Blanco, Bakersfield location. On Nov. 30, 2016 they called me and asked me to bring a bank statement on my way to dealership. The light came on that said "Service Airbags". So since I was there I showed it to Joey who then called Victor. Victor told me after so many miles it needs to be serviced for me to take to Chevy. I went straight over there, I was given an appointment for the following week. After checking the car they said the part was wet. Had become damaged probably from it being detailed. Jared the manager is accusing me of having my car detailed 1-3 day from purchasing it. Who does that.
My husband explained to him that we did not have the car detailed. He told him he would take the car down to him to show him that the plastic were still on the floor mats from when we purchased the vehicle. They been giving us the runaround saying the manager will contact us, but we never receive a call. It time to pay the down payment which I go do in person. At that time I ask to speak to the manager. He then tells me that when I drove off the lot the light was off. I told him "You keep saying we had the vehicle detailed that, that's how it got damaged." I told him how stupid that was. Who get their new car detailed. It makes no sense.
He then said everything has been explained to me by Chris that he has been speaking to me. I told him I have spoken to no one. That my husband has spoken to several people but never me. He insisted I spoke to Chris, so I asked him to bring Chris in to clarify this. He then said Chris was not in. So I offered to come in when Chris was in. He said that would not make a difference because I had to pay for the vehicle since I drove off the lot with it and the light was not on. Buyers beware. A co-worker just told me the same thing happened to her. Why are they allowed to do this and get away with it.

Recently a company that sells used cars opened its doors in Reno. They promise to finance anyone with their fresh start program. That is if they can get ahold of you after not writing down your correct phone number. You see, I went to this company's new store. We reviewed my income and the programs with my credit that developed during my disability evaluation following my service in the gulf war. They agreed that I had sufficient income to support a car payment. I was shown a Volkswagen Jetta for which we can to an agreeable price and some six hours later I was told that Paul Blanco's (Not so) Good Car Company had found a loan company.
I really didn't have any intention of purchasing a car on that fateful day but heck they had presented me with an acceptable car and had acquired a lender. So as I sat down to sign the paperwork I noticed that someone had incorrectly wrote down my telephone number. I alerted the "loan officer" and corrected it on the loan paperwork. I asked the loan officer if he should correct my phone number anywhere else in their store. At this point it was late in the day and I was their last customer. The loan officer told me that the error would correct itself. I was content with my purchase other than the loan was at 24% and I was also becoming concerned that Paul Blanco's (Not so) Good Car Company had submitted no less than seven hard inquiries on my credit reports. I was concerned but figured that this was part of putting my credit together. Because of going through my disability I had worse than bad credit, I had no credit.
I "purchased" the car on November 23rd. I then received a panicked e-mail from Rosalee (My sales person) twelve days later on December 5th that I wasn't taking her company's phone calls and that the bank that had taken my loan was trying to make a welcome call. I related that I had caught an error on my phone number while signing my loan paperwork and gave her the correct phone number. I obviously began to watch for any calls from either Paul Blanco's (Not so) Good Car Company and the bank but didn't receive any. One would think that if you're having trouble getting ahold of someone you would resort to what has worked in the past. Then on December 17th I received a letter from Paul Blanco's (not so) Good Car Company stating that they were exercising the rescission clause of the contract.
I then reviewed my paperwork and noted a scribble (not my signature) in the acceptance area of the rescission clause. I then began to further investigate this so-called good car company. To my surprise this company had been suspended from the Better Business Bureau. I requested that my deposit be returned. I was that it would have to go through corporate in Sacramento. When I called the phone number provided to me by Rosalee I was connected with somebody in collections and was told it would take some 7-10 days to receive a check. You see I was willing to sacrifice my Christmas if I was getting a car in exchange but now I'm some 5 days from Christmas on a fixed income and disabled. Do the people at Paul Blanco's (Not so) Good Car Company have any concerns about my welfare, my Christmas...I think not.
In summary my warnings to anybody who considers buying a car from Paul Blanco's (Not so) Good Car Company: They are a high pressure sales company. Expect them to try to hold onto you until you've bought a car. They don't guarantee anything about you approved for a loan although their advertising certainly suggests this. Don't go any time after noon because if you do you will be there until closing. Pay particular attention to details. Force them to correct any errors in your information. Be sure to annotate anything that you don't accept. If you leave it blank it might fill itself out.
Pay any deposit with a credit card so they can return it to your card and it might be returned within 72 hours. This also gives you the opportunity to dispute the charges if you have any similar problems to mine. Be careful giving them authority to do credit inquiries. They can trash your credit by doing many "hard" inquiries and if they don't approve you you might be screwed. My best advice: Don't buy from this company!!!

My Son purchased a car from the Paul Blanco in Stockton location. Exactly one year November of 2015 to be exact my son purchased a 2013 Nissan Maxima, the transmission went out. The warranty on the transmission expired That much after my Son purchased the car. We called and told the staff at the dealership our dilemma and not one dime of help was offered. I am writing this to hopefully prevent anyone else going through the mess my Son is in now. I will be spreading the word on my part. I know a lot of people. DON'T SHOP AT PAUL BLANCO.

I purchased a used car about two months ago and Paul Blanco has yet to pay off my trade in affecting my credit now. The only thing I get from Paul Blanco is the run around. NEVER GO THROUGH THIS COMPANY. THEY ARE LIARS!!!

I own my own LLC BUSINESS in Visalia. I enjoyed meeting Mr. Blanco earlier this week. "Jonovi" sales rep worked with me as best he could given the rather one-way posture of the dealership in the course of our negotiations. The price for the 2015 KIA was reasonable enough. However, the finance manager involved (probably "Rod") communicated thru his sales subordinate that a 19% interest rate was "doing me a favor", given my personal credit history. Frankly, I do not honestly think that such high interest is doing anybody a "FAVOR" with Paul Blanco's so-called "FRESH START PROGRAM!" Should we "Roaches-on-Paper" (smile) pay higher interest to purchase a fairly new vehicle? Mais-ouis! (but yes!) The question remains, however, WHEN IS ENOUGH, ENOUGH???
Let's get a perspective here: We live in an otherwise low interest economy where you can finance a new home on a 30-year loan for 3% or less on the balance. Your average new car loan with good credit is not much higher. What greedy, lender "S.O.B." in Paul Blanco's finance organization (sorry, Mr. Blanco) decided that usery at 19% (Installment Credit Card rates) is "good" for anyone who is "credit-challenged" to purchase a car?? Such exploitation should be called; "Paul Blanco's Fresh Start to Going Broke Yet Again Program!!!"
Of course, the dealership is quick to blame their "affiliate lenders" the bank! for their immovable lending policies at exorbitant rates. I call this move; "The Ole Side-Step Shuffle". The fact remains, such "Doing ya a favor" dealerships not only profit from the sale of the vehicle, but they are also in the business of profiting mightily on the interest rate with the banks as well.
So let's get REAL here friends. For MOI, I figure my unfortunate credit rating is worth paying no more than 12% on that new Kia from Blanco, or anywhere else. Jeez folks, I agreed to their price; their down-payment, the general terms of the loan, everything... Except being ** by 19% interest on a six-year loan! Don't get me wrong... I am a capitalist too! I really enjoyed meeting the staff at the Fresno store. They seem like truly nice people. But for me, myself, and I, guru Blanco and his grasshoppers are going to have to work harder to earn my business... what about you???

My experience at Paul Blanco's in Stockton was exceptional. From the moment I walked in the doors everyone was friendly and helpful. After reading some reviews online, I was skeptical and wasn't sure if they could really help me the way they claimed. But after going there for myself, I'm convinced. Barbara went above and beyond to help me. She went out of her way to give my son and I a ride home to Modesto, since I couldn't get the car the same day due to insurance. I wasn't looking for a brand new car, just something newer than the one I had, but I walked away with a brand new 2016 vehicle, and I couldn't be happier. I would absolutely recommend this company to anyone, because the customer service these people provide is far beyond any car company I've ever dealt with.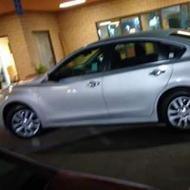 I went to them in April but they couldn't help me, so I was then given a car by a friend. Well, that car gave me nothing but problems and I was trying to find a dealership that would help me with the trade-in. After talking to a dealership all day they told me that they couldn't help me, but call Paul Blanco they have a new program. So that is what I did. I filled out the online app. Then I called then and they told me come right down.
When I got there I looked around for an older model car thinking that is what would be best for me. But the guys at the Stockton Dealership Edwin, Enrique, and Ernie put me in a 2015 Nissan Altima. Instead of the 2011 Jetta I was thinking was the only thing I could afford. They let me know that I could get a newer car, at the monthly payment that I agreed to, and they used the car that was given to me as a good trade-in rate. They even found a good insurance company for me as well. I'm so happy to finally have a nice, reliable car to get me to and from work. Thank you guys for putting me back behind the wheel of a car.

October 14th was the best day of my adult life! I had worked a ten hour shift and I still managed to make a seat in Barbara's chair! She was so helpful and such a blessing. I'm recommending everyone I know that's looking into buying a new car to take a seat in her chair. Barbara, I know I gave you so many hugs and shed happy tears of joy but I cannot thank you enough for helping me find Grace! Thank you for taking care of me and working around my needs and wants. Love the access to my trunk!! You truly are a blessing and I'm so honored to have met you!

Bought a car at Paul Blanco. Salesman great, great, real helpful. Issue was that my car was never registered by the DMV department Got dropped from my insurance because my car wasn't registered in California 4 months after I purchased the car. Been calling them to get the matter fixed. Been getting the runner routes for the past month. They supposedly gave me a direct number to the owner which is bogus because the secretary said there wasn't no direct number. All I get is, "Will call you back" but never has ever called back. All they said was to keep bugging them.
My car is parked in the driveway. I'm not able to drive it because there is no registration for the car and they don't seem to care about my situation so I suggest if you're going to buy a car you go elsewhere. I have had a very bad experience with Paul Blanco. It sounded very good on the radio so I suggest you really pay attention and make sure everything is done if you go there respectfully stressed out.

Barbara ** from Paul Blanco Stockton, CA sold me my car! She was absolutely amazing and fun! Very informative as well. I would recommend her to everyone! Her style matches her personality and that's a wonderful thing! Thanks so much again!

Ernie was fantastic. He helped me buy my first car. I told him what I wanted and what my price range was. He wouldn't let me look at a car that was out of my range. The first car he picked for me I fell in love with. My only issue with Paul Blanco was the insurance. I had to wait 2 hours to set up my insurance. But that WAS NOT Paul Blanco's fault, but the company they use. I recommend using your preferred insurance. You can't leave with your car unless you have full coverage on the car. But besides that I would recommend everyone to Paul Blanco. WONDERFUL place.

Ernie was a great help. He kept myself and the kids company through the whole purchasing process. Explained every detail and kept me posted as to what was going on at all times.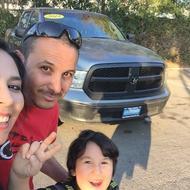 Our family went into Paul Blanco's in Stockton last Friday Sept. 9th in search of a truck. We were paired with the most awesome sales consultant ever!! We wanna give two thumbs up (three if we had 'em :) to Barbara **! She was absolutely fantastic and we couldn't be more happy with our time spent together and the outstanding service she provided. She made us feel very welcomed, offered us drinks and snacks and just really was a very pleasant person. She laughed with us, crossed her fingers that we get a truck with us and best of all she had a positive mindset and kept the good energy flowing throughout the whole process - that is worth so much in sales and it means everything to us and we know we rendezvoused with the perfect sales consultant for us. <3 We already have plans to come back and see Barbara soon for our 2nd family truck. She is awesome guys. We 1001% recommend you go see her! You'll love her. Promise! :D
Paul Blanco's Fresh Start Credit Program Company Profile
Company Name:

Paul Blanco Good Car Company

Year Founded:

2008

Fax:

7146221182

Website:

http://www.paulblanco.com/