Consumer Complaints and Reviews

I bought a brand new 2017 GMC Sierra 2500hd 5 months ago. From the first month, I had a rattle and shaking feel at under 40mph. Then at 6,000 miles, the transfer case and rear differential went bad. I took it to the Simi Valley GMC dealer for repair. They drive it and said they can't replicate the issue and didn't fix anything. Then at 6,900 miles it got so bad and when I took it, they realized all the issues and started the process with GMC warranty.
After 2 weeks of not having my truck, they said GMC will rebuild all the issues versus replacing everything, which Jeff from their service department was shocked as well. Then they took 2 more weeks to fix the truck so my truck was in for 4 weeks. I can't believe 6,000 miles that I had this many issues on this truck and the warranty didn't replace all the issues. Keep in mind I paid $70,000 thinking this is the best truck over all the other competitors.
I am so disappointed as my first 2005 Chevy never had any issues and now GMC and Chevy reliability and their service has drastically changed. Save yourself the time, money, and headaches and buy another manufacturer that will truly care about their customers. I wish I would have done more in depth research before buying a GMC as I see so many unhappy clients just like me.

I can't believe the lack of support a customer can received from GMC. As a lot of you know or will soon find out that your A/C system is compromised and will soon fail. All trucks from 2016 to 2013 and Thierry solution for the problem is make a factory back order till they can figure out how to fix this growing problem. Meanwhile we are left to pay for our loans and sweat while the people that are standing in the way are collecting our cash and enjoying the air conditioned rides!!!

TO: Mary Barra (CEO) 2011 GMC Terrain RECALLS. Transmission Control Module (TMC, PCM) #16V502000, Electrical System Ignition #16V302000, Sharp Engine Rattle Noise #4716-PiP4716C, High Pressure Fuel Pump #43180 & #2043180, Sharp Noise Start Up #PiP4716B & #PiP4716C, Camshaft Position Actuator #11195- #11195A, Oil Consumption Recall #15285C, Exhaust Manifold Replace #15810 Ref #N151702790, Catalytic Convertor Replace #15810 Ref #N151702790, Special Coverage #14582 8Year, 120,000 Miles, Emissions Warrantee Ref #8-2745350776 (Just Some Recalls).
GM.OEMDTC.com 1-800-462-8782 Ask for Wendy **. Apparently, she does not know there are ANY recalls with this vehicle, as she told me in early April. How do we know the Transmission Control Module "Breakdown" Didn't cause a Catastrophic Transmission & Transfer Case Breakdown. We do not. Goldstein does not know either. It would have been nice to investigate that and call it what it was, a Manufacture Defect. Instead, we never received a recall letter about the TransM Control Module, Despite the 4 Times my wife told Goldstein of Transmission problems, (3 times documented.) But Heck, we're just consumers. Thank you for Caring.

I recently purchased a 2017 GMC Sierra in March. Within a week of the purchase the vehicle produced a vibration at all speeds above 40 mph. The truck was in the shop for over 20 days of the two months that I have owned it with three different dealerships confirming it has an issue. GM dispatched one of their field engineers and I was told my truck was "operating as designed". I told them it was a safety issue as it makes me physically ill while driving. The rep ignored this and basically the only thing I was told to do was go through the lemon law process.
Absolutely poor quality of a vehicle and customer service. Anyone looking to purchase a 2017 GMC Sierra or Chevrolet Silverado I suggest you look up Chevy shakes. You will see that GM trucks have had this problem since 2014 and they have done nothing to correct the issue. I would recommend people purchase anything but a GM truck unless they want to be nauseous anytime they drive over 40 mph.

I purchased my 2015 GMC Sierra 1500 SLT, from Goldstein GMC. During my test drive I mentioned to the salesman that the truck feels like it hesitates and/or bogs down when you accelerate at slower speeds. I was told that this is how the vehicle is designed to shift, and that I would get used to it after a while. Well I haven't gotten used to it, nor do I appreciate the fact that I spent $50,000, on a truck that I am totally dissatisfied with. I returned the truck several times to the dealership, and complained about the same issue. And I have been told that this is normal for this vehicle. I will never buy another GMC product! And I will advise friends, and family members, and anyone else who will listen, that GMC products are unreliable and the company does not stand behind their product!!!
How do I know I can trust these reviews about General Motors?
828,308 reviews on ConsumerAffairs are verified.
We require contact information to ensure our reviewers are real.
We use intelligent software that helps us maintain the integrity of reviews.
Our moderators read all reviews to verify quality and helpfulness.
For more information about reviews on ConsumerAffairs.com please visit our FAQ.

I bought a new 2016 GMC Sierra SLT last year, I wanted a nicer truck that was completely loaded and better color, after trading in my 2013 Sierra SLE Kodiak, which had no issues BTW. I've always been a GM guy. I have had numerous GM vehicles. The first day I took this truck home I found it shaking/vibrating bad. Was at the dealership countless times, and countless repairs. I don't know how many tires/rims had finally been replaced. But it still shakes. Called GM support and all they said is "the dealership had tried their best". And for me to deal with the problem. Wow, what great service. The truck only cost me $70+ and I bought the top extended warranty for peace of mind... Haha on me...
Well it doesn't end there. After being there with the transmission slamming, and shuttering the truck. Nothing was fixed and I was told it's a communication issue with the transmission. Keep reading... In the middle of all this I'm dealing with a check engine light that comes on intermittently, and an intermittent no start. Was at the dealership countless times for this ESL issues. All modules/computers have been replaced. Yes I said ALL of them. Engine harness has been replaced and TCM the last visit. Got the truck back after I don't know how many weeks at this point. I put nearly 10000 kms on rental vehicles, during all of this. Then the radiator went. Then the exhaust had to be replaced due to a stuck butterfly valve. Now needs to be replaced again, as it is squealing again.
Numerous recalls were performed on the truck. Side steps had to get replaced due to chrome falling off in big chunks. The check engine light came on again yesterday. The module for the "wireless charger that doesn't work" was replaced. And it stopped working 2 days after it was replaced. And I know I'm missing some things. As it was at the dealership 30+ times in 9 months of ownership. I just gave up. SO I called GM support half a dozen times or more now.
I went in and tried to find a new vehicle and take a loss, because I need a reliable vehicle. GM barely made an attempt to help me. But I'm stuck with buying another GM unless I want to take an enormous loss, more than I am already. This has been the worst vehicle and most expensive vehicle I have ever owned. What a POS. I warn anyone who wants the new style GM truck. I should have done my homework. The "Chevy shake" is topping all forums and nothing is getting done about it, I feel bad for whoever buys my truck. BTW, the truck isn't even 1 year old.

GMC SIERRA 3500 DURAMAX DIESEL LML. Ever since I bought this vehicle it had minor detail problems that came up more than it should. I always had each problem taken care of quickly. I've owned General Motor vehicles all my life which mostly were trucks. I had this truck breakdown near Buffalo and was towed to Mike Smith Chevrolet where the technician looked at it and said yes the motor is bad and didn't even hook it up to a scan tool. It blew my rear main seal out and was leaking oil. I was charged 200.00 there for five minutes of the man's time to guess exactly what happened and then didn't even offer to fix it. But told me to tow it back to GA! That's an expensive tow bill. And then the company pressured me into buying a new Denali so I could haul my broken truck back to GA.
So after I get it back to GA, I call several GMC dealerships to price a long block. Each one priced out around 12,500.00... plus an additional 3,500.00 for labor which was taking the old out and putting the new in. That doesn't count if you need new gaskets for anything or oil or any fluids. You're roughly looking around $20,000.00 to have an engine replaced which is almost as expensive as a nice used truck. I emailed ME Real Motors and I had a response from Michael which is car for them and said that's ownership responsibility. I take an extreme measure to maintain my truck's maintenance and to keep it up. But for a 20,000.00 engine job is outrageous and for them to say it's owner responsibility is just a jerk. I use my truck to make a paycheck. This is my livelihood. And for a response of, "Oh well sorry, boutcha luck pretty much is what I got."
I'm very disheartened about my experience from being broke down at GMC to being emailed by GMC. It's hard for me to say this but I'll not own another GMC. And I for my truck, well I guess it'll be in the graveyard because I don't know of anyone who has 20 grand sitting around to just dump into a new motor. My friend is letting me use his Dodge Cummins for work which had outlasted my GMC by numerous miles. Seems like Dodge has the official truck instead of GMC and also there hasn't been any major expenses with the Dodge Cummins.
Instead of me looking for another GMC I guess I'll pay what's left on my broken down Duramax and make a yard ornament out of it!!! Way to go GMC. For being a sorry company that I supported for too long. That's how the rich gets richer and the poor gets poorer. From people who take and take and won't never help anyone who is in need. Especially after supporting them for 25 yrs. I'll not be burnt again General Motors!

Our truck has been in the shop for more than 3 weeks now for warranty work. Apparently, the necessary repair part is nowhere to be found. I've contacted GMC twice via online chat, was informed that my particular issue required escalation and that I would be hearing from someone. I have not. The Service Rep at the dealership has been going above and beyond to get this resolved. But the logistics of this part seem to be out of the dealership's control. They provided a loaner, but we own and operate a campground and need to tow a 5-ton trailer before we open for the season... The loaner is a small truck that is more like a car. We've been considering buying other GMC products, but I won't now because of their inability to provide repair and replacement parts in a reasonable amount of time and their poor customer service.

Leasing a brand new 2017 GMC Sierra slt all terrain edition and 3 days after I drive it off the lot the thing's pissing transmission fluid everywhere. It gets towed from my job leaving me stranded at work and the dealership couldn't even accommodate me with a vehicle to get home from work. Then the tow truck company damages the front valance and the dealership tells me it's my problem. Now I have to deal with the tow company. This this is suppose to have a Bose sound system and the front speakers sound raspy and blown. This truck has 160 miles on it as I'm writing this and it's already a nightmare. Thank the good Lord I leased this toilet.

I purchased a brand new 51k truck in October. Since then the hood and rear door have been repainted due to paint flaws from the factory. Now there are scratches and swirls all over the truck just from drying it. The dealership has buffed the truck 3 times and said they can't buff it anymore before ruining the clear coat. So I filed a complaint with GM and the district manager came to look at the truck. He said it was my fault and I shouldn't use anything but air to dry the truck. And it's acceptable due to epa changes. That's funny my father has a brand new Ford with no problems and my buddy has a Dodge with no problems. The paint on this truck looks like it's 5 years old. Do not buy a new GM truck unless you don't care what it looks like.

In 2013 I bought a new Sierra Denali. It's is a $50,000+ vehicle. I decided to pay that price for a new vehicle, and buy the extended warranty, because I didn't want to have to worry about maintenance and minor repairs. I am currently at 65,000 miles. I still have 5000 miles remaining on the extended warranty. So far I have not had any mechanical problems; only cosmetic. I have had to replace a door handle and a windshield wiper cover. Now I have a crack in the dashboard right by the airbag compartment. I contacted two dealerships and was told that to repair or replace this is not covered under the extended warranty, and was advised to call GMC directly to see about assistance in paying for this.
I reached a GMC representative who was obviously foreign. He issued me this # **. He was rude, patronizing, and condescending. He said I would need to take the truck in to the dealership to get a visual inspection, which makes sense. Then he felt the need to add that they could not be expected to agree to fix it over the phone if they didn't have an inspection, because they could lose money, right? Duh. So then he attempted to do a 3 way call to my dealership to make an appointment for me to take it in. I got disconnected. When I called the dealership see if they had spoken, the service rep who made the appointment said the guy had been rude to her as well.
The service rep who took my truck in knew where the crack was before he even looked at it. Cracks in the dash are a recurring problem with these expensive vehicles. After the visual inspection was complete, I was told that the GMC wanted me to pay $400, and they would pitch in $300. I am not paying that for sure. It's useless to contact GMC for help. I'm giving 2 stars only because I haven't had any of the mechanical or rust problems I have read about... yet. Next truck will be a Dodge Ram.

2010 GMC Sierra 1500 SLE 5.3L - As I sit here today the dealership that has my truck is telling me the amount to fix my vehicle will be $5,600.00 due to a camshaft problem with only 63,263 miles. Bought this truck used with 39,864 miles on it to pull small camper with for short trips and have taken very good care of. While coming home from work I heard a noise that sounded like a fan clutch or belt issue, next thing I notice the check engine light came on and then started blinking along with messages that the traction control was disabled and the senatrack was also disabled and engine started missing and would not go. Had it towed to my local mechanic who does all my work. He call and said it was something in the motor and I needed to take it to the dealership because he does not do that kind of work. First I was told it sounded like a value spring but they was have to take the covers off to make sure. That was when they called back with this news.
A few years back my wife bought a Chevy Equinox and only after 70k we had engine problems also and after $2500.00 it was traded in on a Ford that hasn't been in the shop other than to do general maintenance on. At that time I said I would never own another GM product but I gave in when I got a good deal on this truck. I have now that sits in the shop needing a engine rebuilt. Looking back I should have paid a little more for a quality built Ford. In the past 35 years I have owned four GM products and I have to say I have had problems with them all and as soon as I get this truck back it will be traded in on a F150, and yes I will lose a lot of money but sometimes you just have to cut your losses and go on. The one thing I know is there will NEVER be another GM product in my driveway no matter what.

Had this truck over 18 years and it still performs perfectly. I have had only normal maintenance--oil changes and two brake jobs. I have the Vortex engine and it has never given me any trouble. I have driven it cross country many times and I would trust it to go anywhere. Only bad thing is the body is rusting in several places but it doesn't affect the performance. I researched this vehicle before I bought especially the small V8 Vortex engine that just came out that year. This is the best investment I have ever made. I love my truck even if "its body" isn't as beautiful as it once was. My friends with the new fancy vehicles are always having to have repairs done on their cars. My truck is still getting 18 to 19 MPG just around here.

I bought a used GMC crew cab about three months ago. It had little under 25000 miles. Four weeks ago went on a hunting trip to Colorado from Mississippi pulling a trailer which didn't have but less than 1000 lbs on it. I was hesitant about the towing of the v6 but the dealer said it would do fine. Just outside of Albuquerque New Mexico the motor blew up. I was wishing I had followed my instinct then dealership where they towed it to done everything they could for us but it was like their hands were tied.
Took seven hours to get a rental car because it had to be a GM product then when I got home took another five to get something to drive while I was without a vehicle. I bought the truck at a Ford dealership and my mistake was not buying a Ford but I have always bought new or certified GM products. Seems like they are getting to be way overpriced and overrated. I'm stuck with this or lose 15 to 20 thousand. GO FOR A FORD. Also had to pay for everything upfront myself, suppose to get reimbursed.

I have owned 3 GMC Denali vehicles and by far my 2008 Sierra has been the worst for quality. Right now I have dash that is disintegrating with cracks everywhere and the dealer wants a whopping $1400 to repair which is simply unjust. I paid close to $50k for this vehicle and expect better quality. So far the list of things that have broken are all 4 door locks, three door handles, fold out mirror, ac controller, ac door, cruise control switch, Bose amplifier, and of course now the $1400 dash which really chaps my hide. I want to stay a loyal GM buyer but GMC is making it very difficult when quality has been compromised to this degree. My previous GMC Denali's were top notch with very few problems. At this point I will be forced to venture out and shop for different brands.

I bought a 2014 GMC Sierra SLT Z71 crew cab Jan. 2014, it's Oct 2016 now and the transmission is done. I spent over $80,000 on it and now I'm lucky to get $20,000 for it. There's only 176,000 kms on it. I thought these trucks were built to last, it's supposed to be a work truck and I used it as my personal vehicle!! I took very good care of it, always changed the oil when necessary. Did everything I was supposed to. I was told my transmission fluid needed to be changed so I did just that. Well now I don't have a vehicle and I'm out $60,000. Biggest mistake of my life was changing the transmission fluid. Reading some of these reviews also has me regretting buying this truck even more!! This truck was built on a Monday when everyone was hung over or a Friday when everyone's in a hurry to leave 'cause this is unheard of for GMC trucks or at least I thought. :(.

The chrome started peeling from my wheels about 12k miles and 9 months of ownership. I took it to Don Elliott Autoworld and addressed the situation with Theresa **, the service manager. Theresa immediately said that the "DM" would deny the warranty claim. I urged her to submit it anyway, so she did. I had to bug her for nearly two weeks to get the denial, which was total BS. I contacted GM directly and they just agreed with the "DM" and dealership and would not do anything but state that "environmental issues" caused the flaking/peeling.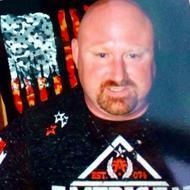 Posted today, 03:28 PM. I purchased a completely loaded 2016 Sierra 4x4 Double Cab. Tax, title, extended warranty, everything out the door was pretty close to $60,000. Now when I test drove the truck I instantly noticed a vibration on the freeway. The salesman told me that it was just a simple flat spot in a tire from sitting in the lot. Sounded reasonable to me. He said, "Don't worry. It would be 100% fixed!" Well my truck that I've only owned for six weeks has now been back and forth four times, and the last time being for 10 days, and the dealer has now put three sets of brand new tires on the truck, and tested other miscellaneous things, and it still has the same vibration, and they are now telling me they don't know what the problem is that I'm going to have to deal with it! So as of right now I am searching Lemon Law lawyers! So if I was you I would stay as far away from any GM product that you can!!!

Thank god I leased and not bought a new 2016 GMC Sierra SLE. At 362 miles the engine blew up and the #7 piston was trashed. Dealer blamed it on the FMS. Truck has had constant hesitation along with hard shifting and loss of power from time to time. Now with exactly 5100 miles on it the same issue happened again. Engine light flashing, clunking noise under the hood, engine kept shutting down and now engine is once again torn down. 1st time the dealer had my truck just shy of 1 month. Hit over a month and the lemon law in Indiana kicks in. 3 days now on round two and no news. I'll be going back to Ford next time. Lesson learned.

I noticed a couple weeks ago that the dash on my 2011 GMC Sierra was cracking in three different places. I called a couple dealerships and they told me it was happening a lot. So I told them I only have 41000 miles on the truck would they be able to replace it under warranty since it is a flaw. I was told they are doing it only for the people that purchased the truck no one else. I ask them to explain that to me and they said that came from their head office. If you know you have a problem the smart thing would be to fix it so people don't go sour and tell everyone you don't care about their problem. I'm sure I'm not the only one, but I will tell you this I will not purchase a truck from someone that knows they have a problem and don't fix it. Now I know why everyone says buy a Ford. What a shame. I do not recommend anyone purchase a GMC ever.

Bought my 2010 GMC Sierra. The windshield wipers started acting up, just move a little and stop. I replaced motor and switch but that did not fix. I found out it is the wiper transmission (linkage). I took that off and it was rusted and froze up so will not move wiper arms. I ordered one from Dorman and after 2 days they call to say they are out of stock, so when I call all the part houses no one has any of these parts. First of all this should not happen on a 2010, second of all they need to have a recall on these because from what I have read my GMC is not the only one this same part has messed up on.

To sum up what happens when you buy a brand new vehicle from a GMC dealership. I bought a "brand new" 2016 Sierra 1500 All Terrain in black with only six miles on it. Photos will show just what you get from GMC or an affiliated dealer. Where did the damage to the paint come from, who knows? Both GMC corporate and the dealership where said vehicle was purchased both deny they did the damage. I guess it's normal for brand new black vehicles to look like this. Mind you the photos don't even show all damage... more like only 10 percent of the swirls that are really there. Uploaded is one picture of the vehicle purchased and four more photos of the swirls that cover every square inch of my truck minus the tailgate.

I was robbed when I bought 2015 GMC S. I have inherited a lemon with no fixed insight, I am too stressed to deal with runaround with the dealership. I got a $50,000 vibrating vomit truck. One of my child is 4 years old and can't long rides in my truck because he gets vibration sickness. This really problem I think GM is getting away with and should be on Nightline 60 Minutes. I wish the lawmakers would buy this truck and maybe they could write some laws protecting the consumer. I know one thing for sure. GM is writing their own death certificate. The amount of people this affects are mad just like me.

My new 2015 Sierra SLT has had hesitation issues since the day I bought it. I was told over the phone the computer needed to learn my driving habits. Then I was told in another phone call that this was the normal operation of active fuel management. The dealer never went for a test drive or even looked at the truck. I finally went to another dealer when it got to the point where it felt unsafe. I often pull off the road or interstate to avoid being hit in traffic. I never know if the truck will go forward or hesitate or how long the series of hesitations will last. It feels like the transmission is confused.
The new dealer has tried to help me. Here's a partial list of what's been done so far: The torque converter has been replaced. The rods in the transmission have been polished. Plugs have been replaced, fuel has been tested and most recently the transmission was replaced. I've driven several new GMC loaner trucks and they do not drive like mine. My last 2 GMC Sierra SLT's also had active fuel management and did not run like this. I've been offered trade assist dollars, but what is being offered will just about cover the loss in value due to mechanical issues. Yup, the dealer has reduced the trucks trade in value for a GM issue - nothing I caused. I will lose $15,000 if I trade for another like GM. I am left to shoulder the depreciation and price increase.
GM customer service has been horrible. You can never reach them. I have called my agent at least 60 times only to get voice mail. Even after I was given specific times to call. I am so disappointed in GM. Over the years I have owned many GM vehicles and praised their product and service to my friends and colleagues - even during their financial difficulties. What has happened to GM? GM - step up and do the right thing. Fix my truck or replace it. Do not expect me to take on financial burden for a defective product that you made and sold to me!

Bought a 2015 Sierra. Almost immediately after purchase exhaust started making sounds on acceleration. Multiple times in shop and 3 exhausts later it may finally be fixed. I have hardly had my truck on bumpy roads. Dash rattles... driver's side window is loose, that's being fixed this week. My z71 suspension is very rough. Bumps feel like the box of my truck is going to come right off. Recently my steering column started making rubbing sounds. I'm so thankful I spent $60 000 on a truck that's unreliable and proving to be more of a hindrance than pleasurable. GMC will not buy my truck back. I'm left with the option to trade in and lose $20000 or keep the piece of crap. The dealership returns my vehicle with the gas tank on empty and not once have I been offered a courtesy car. This has been by far the worst purchase I have ever made.

I am a 2004 GMC 1500 truck owner. My truck has anti-lock brakes. I am fully aware of the recent disallowance of recall for 2004 GM truck era rusty brake line issues. The anti-lock modulator effectively negates dual action breaking because of its less expensive design. The brakes effectively become a single action braking system and ANY broken brake line results in a complete loss of ALL braking ability. This is a violation of consumer safety protection law. I know that this loss of ALL braking ability happens because it happened to me!

I buy 2011 GMC truck 1500 about 2 years ago. The anti lock comes on. I change fuse 4 times!!! And my radio went out too at same time anti lock!! So now at dealership they call me say my truck don't start really!!! I told them it might be bad wiring inside. That is common sense!!! I might get my truck back when it is paid off.

I purchased a new 2013 GMC Sierra 4x4 new from a Bedford Hts, OH GMC dealership. At just under $50,000. I have the Vortec, 6 liter and the truck is a 4 door with a long bed. I run a construction company and needed a reliable truck. Thinking GM has made some significant strides forward and being fond of GM, I bought this truck. I was a little disappointed with the fuel economy of 11.2 miles per gallon. At 36,500 miles the windshield wiper arm assembly froze up. I replaced that myself after discovering there was no warranty. I replaced oil and filter with synthetic on the recommended basis in accordance with the computer display. I also do almost all of my own maintenance as it is required.
At about 40,000 miles the interior door plastic started to shed parts, specifically behind the interior pull handIe used to pull the door shut from the interior. I have lived with the missing plastic for quite some time now. I now have 65,000 miles on the truck. Last night, I couldn't get out of the driver's side door, even when I opened the window and reached out for the exterior handle. Neither worked. Today, I removed the interior door handle and ordered the new one. I have been reading up on the door handle and it is a very common problem with this model. It is all plastic and the handle is mounted with plastic rivets and melted heads to secure it to the subframe brackets on the door. While it was apart, I looked into the pull handle. I peeled back the door pull handle and plastic pieces fell out. No wonder the door pull was deflecting every time I pulled the door shut from the interior.
I looked around the shop and found some 1" x 1" aluminum angle and I cut a piece about 10" long and slid it underneath the vinyl overlay wrapping the interior door pull. I also cut & bent two pieces of 16 ga. steel into a channel that had an o.d. of 3 1/8" with two (gauge line) legs of 3/4". The channel width was 5/8". I stitch screwed the angle with # 8 stitch screws thru the angle & legs of formed channel. The other end went thru the interior door bracket (had to remove one existing screw to flinch channel to angle). I'm going to wrap the mess with some black electrical tape until I can get some black vinyl to cover the pull. I'm going to find some black vinyl or leather with some PSA backed Velcro to cover the door pull. It's just shameful, that some of the little details get overlooked.
Before I buy the next GMC, I'm gonna check out with some weight the door pulls to see if GM got it right this time. Also, I'm gonna see if they are getting any better on the MPG ratings on these 2500 series trucks. Did anyone think about 7 or 8 speed transmissions like the German have in the Mercedes line-ups? How about some two speed rear ends (including the 4 wheel drive units too). The other problems were some head light replacements replaced twice, now. Changing bulbs is not as simple as days gone by. You had to unbolt air boxes, hose etc. to get them out. I will be a little more conscious on my next purchase. Although I like to buy American, there comes a time when maintenance cost & fuel economy is becoming a bigger factor and from reading some of these forums, GM is not too consumer conscious. I buy something new, so I do not have to spend my leisure time fixing a poorly designed engineering flaw.
Let's do a little more testing and listen to the consumers "automaker's" or you won't be getting the repeat buyers that keep you employed and pay your retirements, 401's and aged cost of your retirees. At 57 years old, I'm getting tired of spending my hard earned dollars on truck maintenance & parts for something that is only three years old. Also, it is tough for a 57-year-old, 285# guy climbing over the center console so he can exit through the passenger door. Thank GOD I didn't have an accident and need to exit quickly.

The paint on my 2015 gmc 2500hd started to show rust spots all over the vehicle about 6 months after buying it and the dealership claimed that it was environmental so I called GMC custom care. Well months later I'm being told to either just deal with the paint issues or trade it in. This is the worst customer service I've ever dealt with.

My 2014 Sierra Texas edition A/C went out after 1st summer with 45,000 ml. I'm told I'm looking at a 500.00 repair, can't see 50' in front of you with headlights, H D is in and out on radio enough to drive you crazy. I'm very dissatisfied after reading all the problems with this year model, record breaking problems in 2014. I'll never recover from this purchase of $41,000.
GMC Sierra Company Profile
Company Name:

General Motors

Website:

http://www.gm.com/index.html