Antidepressants and Depression
Those suffering from depression have a higher risk of death from all causes, researchers say
09/09/2016
|
ConsumerAffairs

By Christopher Maynard
Christopher Maynard is a New York-based writer and editor who ... Read Full Bio→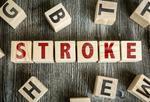 A new study shows that having a high risk of stroke may be both physiologically and psychologically dangerous to consumers. Researchers from Copenhagen University in Denmark found that the risk of developing depression was eight times higher in people who suffered a stroke when compared to those who hadn't.
The onset of depressive symptoms may be delayed for up to two years, but many participants in the study developed the condition only three months after having a strok...
More
Researchers say steps should be taken to alleviate pain for pregnant and recovering women
09/01/2016
|
ConsumerAffairs

By Christopher Maynard
Christopher Maynard is a New York-based writer and editor who ... Read Full Bio→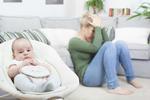 The joy of having a child often outweighs the stress and hardship of pregnancy for most couples. However, many women often begin their first phase of motherhood in sadness – punctuated by mood swings, trouble sleeping, unexpected outbursts of crying, and apprehension.
In more serious cases, this initial depression can worsen into postpartum, or postnatal, depression (PND), which is generally more severe. While there is no single cause of this condition, new research show...
More
Sort By