Antidepressants and Depression
Researchers say that roughhousing and running around can benefit children's mental health
01/31/2017
|
ConsumerAffairs

By Christopher Maynard
Christopher Maynard is a New York-based writer and editor who ... Read Full Bio→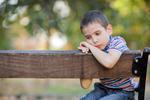 In recent years, there have been several studies which show that getting physical exercise can help counteract the development of depression. However, researchers have predominantly focused on adults and adolescents when conducting trials.
To widen the scope, researchers from the Norwegian University of Science and Technology (NTNU) and NTNU Social Research have tested how exercise can affect children's mental health. The findings show that allowing children to run aroun...
More
A long-term study found that 15% of cardiovascular deaths were attributed to the condition
01/18/2017
|
ConsumerAffairs

By Christopher Maynard
Christopher Maynard is a New York-based writer and editor who ... Read Full Bio→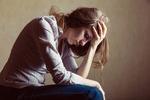 Maintaining a healthy heart is vital to having good overall health, but there are many issues that can get in the way. Being obese or smoking, for example, can stress the heart and lead to cardiovascular problems, but a new study shows that there is another condition that can be just as harmful.
Researchers from Helmholtz Zentrum München, along with colleagues from the Technical University of Munich and the German Center for Cardiovascular Disease, have found that depres...
More
Sort By