Antidepressants and Depression
Researchers weigh in on the pros and cons surrounding antidepressants
06/13/2019
|
ConsumerAffairs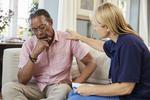 Introducing drugs as a treatment option for patients experiencing serious depression can come with mixed feelings, and now researchers are exploring the risks and benefits that could arise when older patients are prescribed the drugs.
While antidepressants are certainly a viable and life-changing option for many patients, that's not the case with all patients, and researchers from the American Geriatrics Society looked into how mental health professionals can best help ...
More
Researchers say teenage girls turn to social media in times of depression
01/31/2019
|
ConsumerAffairs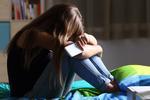 Much research has been done recently that shows the relationship between teens' social media use and the likelihood of a depression diagnosis.
Now, researchers are turning that notion on its head, finding that there is no conclusive evidence that shows the correlation between social media use and depression for teenagers.
"You have to follow the same people over in time in order to draw the conclusion that social media use predicts greater depressive symptoms," said lead ...
More
Sort By