Antidepressants and Depression
The label states incorrect tablet strength
01/16/2020
|
ConsumerAffairs

By James Limbach
A Washington, D.C., reporter for more than 30 years, Jim ... Read Full Bio→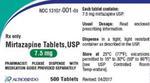 Aurobindo Pharma USA is recalling a single lot of Mirtazapine tablets.
The product, which is used for the treatment of major depressive disorder is being recalled due to a label error on declared strength: Bottles labeled as Mirtazapine 7.5 mg may contain 15 mg tablets.
Taking a higher dose than expected, may increase risk of sedation, agitation, increased reflexes, tremor, sweating, dilated pupils, gastrointestinal distress, nausea, constipation and more.
The affected lot...
More
Researchers say depression symptoms can persist past pregnancy
11/21/2019
|
ConsumerAffairs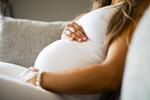 While previous studies have revealed the countless outside factors that can contribute to mothers' postpartum depression, including exposure to natural light and the gender of the baby, a new study found that there could be a biological push behind such depressive symptoms. 
Researchers from the Van Andel Research Institute discovered that heightened levels of inflammation throughout the body during pregnancy can be the catalyst for depressive symptoms in women. 
"Pregnan...
More
Sort By