Antidepressants and Depression
Study findings indicate that getting sleep is vital when it comes to managing the conditions
04/20/2017
|
ConsumerAffairs

By Christopher Maynard
Christopher Maynard is a New York-based writer and editor who ... Read Full Bio→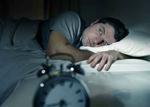 Those who suffer from depression or anxiety may find that getting through each day is a daily struggle. Working up the drive to perform even the simplest tasks might take large amounts of energy, and naturally it would be easy to develop a negative outlook on the world.
Now, a new study suggests that lack of sleep may be behind the negative emotional responses that many anxious and depressed people feel. Researchers at the University of Illinois at Chicago (UIC) point ou...
More
Researchers say that roughhousing and running around can benefit children's mental health
01/31/2017
|
ConsumerAffairs

By Christopher Maynard
Christopher Maynard is a New York-based writer and editor who ... Read Full Bio→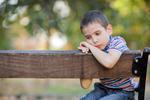 In recent years, there have been several studies which show that getting physical exercise can help counteract the development of depression. However, researchers have predominantly focused on adults and adolescents when conducting trials.
To widen the scope, researchers from the Norwegian University of Science and Technology (NTNU) and NTNU Social Research have tested how exercise can affect children's mental health. The findings show that allowing children to run aroun...
More
Sort By