Antidepressants and Depression
A long-term study found that 15% of cardiovascular deaths were attributed to the condition
01/18/2017
|
ConsumerAffairs

By Christopher Maynard
Christopher Maynard is a New York-based writer and editor who ... Read Full Bio→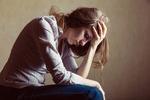 Maintaining a healthy heart is vital to having good overall health, but there are many issues that can get in the way. Being obese or smoking, for example, can stress the heart and lead to cardiovascular problems, but a new study shows that there is another condition that can be just as harmful.
Researchers from Helmholtz Zentrum München, along with colleagues from the Technical University of Munich and the German Center for Cardiovascular Disease, have found that depres...
More
Those suffering from depression have a higher risk of death from all causes, researchers say
09/09/2016
|
ConsumerAffairs

By Christopher Maynard
Christopher Maynard is a New York-based writer and editor who ... Read Full Bio→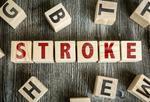 A new study shows that having a high risk of stroke may be both physiologically and psychologically dangerous to consumers. Researchers from Copenhagen University in Denmark found that the risk of developing depression was eight times higher in people who suffered a stroke when compared to those who hadn't.
The onset of depressive symptoms may be delayed for up to two years, but many participants in the study developed the condition only three months after having a strok...
More
Sort By