Antidepressants and Depression
Researchers say teenage girls turn to social media in times of depression
01/31/2019
|
ConsumerAffairs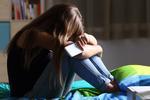 Much research has been done recently that shows the relationship between teens' social media use and the likelihood of a depression diagnosis.
Now, researchers are turning that notion on its head, finding that there is no conclusive evidence that shows the correlation between social media use and depression for teenagers.
"You have to follow the same people over in time in order to draw the conclusion that social media use predicts greater depressive symptoms," said lead ...
More
Researchers found that the youth suicide rate is rising
01/18/2019
|
ConsumerAffairs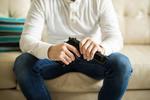 While the debate over gun control continues to rage on, a new study conducted by researchers from Boston University's School of Public Health attacks the situation from yet another angle: youth suicide.
According to the researchers, three young people between the ages of 10 and 19 use a gun to commit suicide every day, and those numbers become even more prevalent in states where gun ownership is more common.  
"The availability of firearms is contributing to an increase i...
More
Sort By