Antidepressants and Depression
Researchers say taking more of these medications increases the risk of the condition
06/13/2018
|
ConsumerAffairs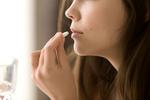 A new U.S. study shows that more than one-third of American adults take prescription drugs that have the potential to cause depression.
The researchers found that more than 200 commonly used medications include depression as a possible side effect. The list includes certain proton pump inhibitors (PPIs) used to treat acid reflux, beta blockers, painkillers (including ibuprofen), anti-convulsant drugs, ACE inhibitors used to treat high blood pressure, and anxiety drugs. T...
More
Here's what consumers can do to beat the 'winter blues'
12/13/2017
|
ConsumerAffairs

By Sarah D. Young
Sarah D. Young has been a columnist for a blog ... Read Full Bio→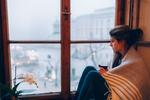 Seasonal affective disorder (SAD) is a type of depression that can occur in some individuals each year during fall and winter. When the sun is up less and it's too cold to spend much time outside, sufferers may experience an unpleasant drop in their mood and energy level. 
Doctors believe SAD is directly linked to this limited exposure to sunlight, which can alter a person's circadian rhythm. Changes to the circadian rhythm affect sleep-wake cycles – a critical basis for...
More
Sort By