Antidepressants and Depression
Posts made on platforms like Facebook can serve as warning signs
10/16/2018
|
ConsumerAffairs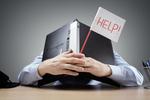 Social media has evolved tremendously over the years, and its capabilities are ever-growing and changing. While still a way for people to keep in touch and connect with their friends, social media has also grown to do much more than that.
A new study, conducted by researchers from the University of Pennsylvania and Stony Brook University and recently published in Proceedings of the National Academy of Sciences of the United States of America, explores a new algorithm tha...
More
Study findings could offer insight into future treatment options
10/08/2018
|
ConsumerAffairs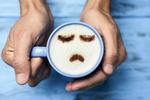 Bipolar disorder affects 2.6 percent of the United States population, and many professionals in the mental health field struggle with finding the proper treatment or appropriate medication for their patients.
Individuals with bipolar disorder experience intense mood swings -- shifting from episodes of mania to episodes of depression -- and it's this balancing act between the two that often presents difficulties in treatment plans.
However, based on a new study conducted b...
More
Sort By