Antidepressants and Depression
Researchers say depression symptoms can persist past pregnancy
11/21/2019
|
ConsumerAffairs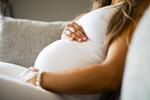 While previous studies have revealed the countless outside factors that can contribute to mothers' postpartum depression, including exposure to natural light and the gender of the baby, a new study found that there could be a biological push behind such depressive symptoms. 
Researchers from the Van Andel Research Institute discovered that heightened levels of inflammation throughout the body during pregnancy can be the catalyst for depressive symptoms in women. 
"Pregnan...
More
Researchers weigh in on the pros and cons surrounding antidepressants
06/13/2019
|
ConsumerAffairs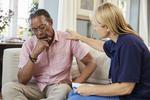 Introducing drugs as a treatment option for patients experiencing serious depression can come with mixed feelings, and now researchers are exploring the risks and benefits that could arise when older patients are prescribed the drugs.
While antidepressants are certainly a viable and life-changing option for many patients, that's not the case with all patients, and researchers from the American Geriatrics Society looked into how mental health professionals can best help ...
More
Sort By