The bank is seeking to improve its reputation while building relationships with college-aged consumers
08/14/2018
|
ConsumerAffairs

By Sarah D. Young
Sarah D. Young has been a columnist for a blog ... Read Full Bio→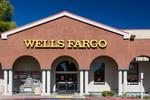 Wells Fargo is reportedly considering bolstering its shrinking student lending business by offering loans that let customers retire their government-backed student debt, Bloomberg reports.
Wells Fargo wants to extend its current offerings to include federal student loan refinancing. Previously, the bank offered only private student loan consolidation, in which a borrower with multiple Wells Fargo private student loans could consolidate them into a single loan or refinanc...
More
The bank blames a computer error for its latest misstep
08/06/2018
|
ConsumerAffairs

By Mark Huffman
Mark Huffman has been a consumer news reporter for ConsumerAffairs ... Read Full Bio→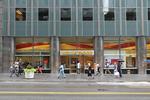 For Wells Fargo, the bank that has been slapped with well over $3 billion in fines since 2016, the hits just keep on coming.
In a quarterly filing with the Securities and Exchange Commission (SEC), the bank revealed its purchase of low income housing credits is now the focus of a federal investigation.
The bank also concedes that, because of a computer error, it may have foreclosed on as many as 400 homes.
Wells Fargo said its internal review found that 625 of its mortgage...
More
Sort By