Warren is urging the Fed to maintain growth limits on the bank
10/19/2018
|
ConsumerAffairs

By Mark Huffman
Mark Huffman has been a consumer news reporter for ConsumerAffairs ... Read Full Bio→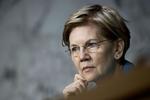 Sen. Elizabeth Warren (D-Mass.), a harsh critic of Wells Fargo from the earliest days of the unauthorized accounts scandal, is pressing for continued sanctions against the bank.
Warren has sent a letter to Federal Reserve Board Chairman Jerome Powell urging him to maintain the Fed's punitive growth restrictions on Wells Fargo until the bank replaces CEO John Sloan with, in the senator's words, "someone who is not deeply implicated in the bank's misconduct."
Sloan served a...
More
A management consultant cites increasing complaints from customers
10/11/2018
|
ConsumerAffairs

By Mark Huffman
Mark Huffman has been a consumer news reporter for ConsumerAffairs ... Read Full Bio→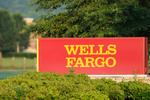 This story has been updated to include a response from Wells Fargo.
A report by a management consulting firm predicts Wells Fargo will suffer the loss of thousands of banking customers in the next year who will take with them billions of dollars in deposits.
The firm, cg42, said it performs a periodic review of the banking industry to predict customer attrition across the top 10 U.S. retail banks and analyze its financial impact to the industry.
"The results of our Wells F...
More
Sort By