Earnings report shows big drop in new bank and credit card accounts
01/13/2017
|
ConsumerAffairs

By Mark Huffman
Mark Huffman has been a consumer news reporter for ConsumerAffairs ... Read Full Bio→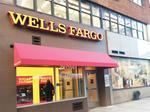 When federal regulators discovered last fall that Wells Fargo had been creating credit card and checking accounts for its customers without their permission, simply to boost its fees, regulators punished the bank with millions of dollars in fines.
But it turns out consumers have also been punishing the bank.
When Wells Fargo reported its earnings for the latest quarter and full year, it disclosed that new credit card accounts plunged 43% year-over-year and dropped 7% from...
More
The bank claims customers gave up their right to sue when they opened accounts
11/28/2016
|
ConsumerAffairs

By Mark Huffman
Mark Huffman has been a consumer news reporter for ConsumerAffairs ... Read Full Bio→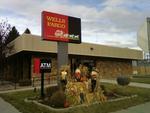 Wells Fargo faces dozens of lawsuits from angry customers over its fake accounts scandal, but it is reportedly seeking to push those disputes into arbitration.
Bloomberg News reports the bank has filed a motion in U.S. District Court in Salt Lake City to keep one particular lawsuit from getting to court. In the motion, Wells Fargo says customers agreed to resolve disputes out of court when they opened their accounts.
The lawsuits are the result of Wells Fargo's actions, o...
More
Sort By