Reports suggest that settlement talks over violations are nearly complete
04/20/2018
|
ConsumerAffairs

By Mark Huffman
Mark Huffman has been a consumer news reporter for ConsumerAffairs ... Read Full Bio→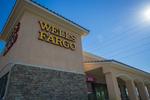 Wells Fargo could face a mega-fine for the way it conducted its auto loan and mortgage businesses.
The Washington Post quotes two sources close to the settlement negotiations as saying the fine could approach $1 billion, making it by far the largest handed out during the Trump administration.
Two government agencies -- the Consumer Financial Protection Bureau (CFPB) and the Office of the Comptroller of the Currency -- have had Wells Fargo under a microscope since it revea...
More
The American Federation of Teachers has removed the bank from its list of approved lenders
04/20/2018
|
ConsumerAffairs

By Sarah D. Young
Sarah D. Young has been a columnist for a blog ... Read Full Bio→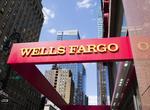 The nation's largest teachers union has cut ties with Wells Fargo over the bank's financial relationship with gunmakers and the National Rifle Association (NRA).
The American Federation of Teachers (AFT) removed the bank from its list of recommended mortgage lenders after attempts to meet with Wells Fargo executives to discuss the matter were met with silence, according to a letter released Thursday.
"Despite our several attempts, by phone and email, to schedule such a m...
More
Sort By