California hits the bank where it hurts
09/29/2016
|
ConsumerAffairs

By Mark Huffman
Mark Huffman has been a consumer news reporter for ConsumerAffairs ... Read Full Bio→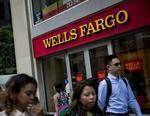 The enormity of what Wells Fargo did to many of its customers appears to be sinking in, and anger is building.
Wells Fargo CEO John Stumph was back on Capitol Hill Thursday, facing lawmakers who, if anything, are angrier now than they were the week before when Stumph appeared before them to try to explain how thousands of bank employees opened accounts in customers' names, without their knowledge, just so the employees could hit their sales goals.
It may be too soon to kn...
More
While it's a step in the right direction, lawmakers are still not satisfied
09/28/2016
|
ConsumerAffairs

By Christopher Maynard
Christopher Maynard is a New York-based writer and editor who ... Read Full Bio→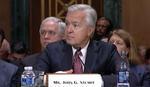 It hasn't been a good month for Wells Fargo. The company found itself in the middle of a scandal after reports revealed that its employees engaged in fraudulent behavior by opening customer accounts without consent.
The actions resulted in multiple lawsuits, including $185 million in fines from federal regulators, the Office of the Comptroller, and the City and County of Los Angeles. It is also likely that the company will face a probe from the FBI and federal prosecutor...
More
Sort By