Bank also rolls out new campaign to win back customers
03/23/2017
|
ConsumerAffairs

By Mark Huffman
Mark Huffman has been a consumer news reporter for ConsumerAffairs ... Read Full Bio→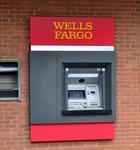 Next week, if you need to withdraw money from a Wells Fargo ATM, you won't need your debit card. You can use your smartphone.
The bank ran a pilot program on the technology in several areas of the country and is now ready to roll it out nationwide. To use the new system, Wells Fargo customers who have the bank's mobile app will be able to request a code that they will enter, along with their PIN.
In an interview with Reuters, Jonathan Velline, Wells Fargo's head of ATM an...
More
Earnings report shows big drop in new bank and credit card accounts
01/13/2017
|
ConsumerAffairs

By Mark Huffman
Mark Huffman has been a consumer news reporter for ConsumerAffairs ... Read Full Bio→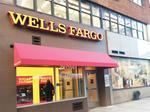 When federal regulators discovered last fall that Wells Fargo had been creating credit card and checking accounts for its customers without their permission, simply to boost its fees, regulators punished the bank with millions of dollars in fines.
But it turns out consumers have also been punishing the bank.
When Wells Fargo reported its earnings for the latest quarter and full year, it disclosed that new credit card accounts plunged 43% year-over-year and dropped 7% from...
More
Sort By