Lawmakers say they have more questions about sales practices
08/03/2017
|
ConsumerAffairs

By Mark Huffman
Mark Huffman has been a consumer news reporter for ConsumerAffairs ... Read Full Bio→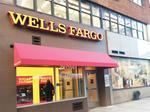 The Democratic members of the Senate Committee on Banking, Housing and Urban Affairs have signed a letter asking the committee chairman to schedule a hearing on Wells Fargo immediately following the August recess.
In a letter to Chairman Mike Crapo (R-Idaho), the Democrats said they have questions for Wells Fargo CEO Timothy Sloan and company chairman Stephen Sanger.
The committee last heard from bank executives a year ago, when it was revealed that bank employees had ope...
More
Bank says additional cost may have contributed to 20,000 defaults and repossessions
07/28/2017
|
ConsumerAffairs

By Mark Huffman
Mark Huffman has been a consumer news reporter for ConsumerAffairs ... Read Full Bio→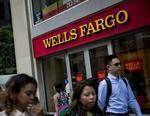 Wells Fargo has revealed that approximately 570,000 consumers who financed auto purchases through the bank may have been sold a collateral protection insurance (CPI) without their knowledge or consent.
Wells Fargo says many of those customers will receive refunds "and other payments" as compensation. The bank estimates total remediation in the neighborhood of $80 million. It said it will begin contacting affected customers next month.
All auto lenders require borrowers to...
More
Sort By