ATMs have gone down, along with online and mobile banking
02/07/2019
|
ConsumerAffairs

By Mark Huffman
Mark Huffman has been a consumer news reporter for ConsumerAffairs ... Read Full Bio→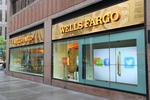 Wells Fargo customers found they couldn't access their online bank accounts Thursday, nor could they withdraw money from Wells Fargo ATMs.
"We're experiencing system issues due to a power shutdown at one of our facilities, initiated after smoke was detected following routine maintenance," the bank said in a brief statement. "We're working to restore services as soon as possible. We apologize for the inconvenience."
KULR-TV in Montana reported that a bank employee told the...
More
The company surrendered its insurance license as part of the agreement
01/03/2019
|
ConsumerAffairs

By Gary Guthrie
Gary Guthrie covers technology and travel for the ConsumerAffairs news ... Read Full Bio→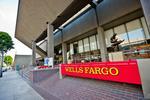 Wells Fargo has agreed to pay the state of California $5 million to settle claims that the financial services company established insurance policies for its customers, and then charged them without their approval.
In addition, the company also agreed to surrender its insurance licenses for two years and to pay an additional $5 million if it decides it wants to sell insurance in California at any time in the future.
The genesis of Wells Fargo's consumer breach dates back t...
More
Sort By