The bank adds another blemish to its marred record
05/11/2018
|
ConsumerAffairs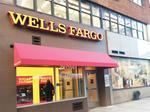 Late Tuesday, a federal judge ordered Wells Fargo to pay over $97 million to California mortgage workers who weren't paid enough for their breaks. The damages, which come after a January ruling that found Wells Fargo in violation of California's strict labor laws, are nearly four times what the company argued it should owe.
The ruling applies to those workers - both mortgage consultants and bankers - who worked in California between March 2013 and August 2017.
"Finally, I...
More
The Labor Department is said to be examining the bank's 401(k) practices
04/27/2018
|
ConsumerAffairs

By Mark Huffman
Mark Huffman has been a consumer news reporter for ConsumerAffairs ... Read Full Bio→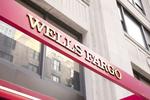 Wells Fargo may be the subject of a government probe of how the bank handles 401(k) retirement accounts.
If so, it would follow revelations that the bank signed up millions of customers to accounts without their permission and sold unneeded car insurance to auto loan customers.
The Wall Street Journal reports the U.S. Labor Department is investigating Wells Fargo to determine whether it pushed retirement plan enrollees into more expensive plans. The article maintains that...
More
Sort By