Borrowers allegedly paid to extend lock-in fees even though delays were the bank's fault
08/31/2017
|
ConsumerAffairs

By James R. Hood
ConsumerAffairs' founder and former editor, Jim Hood formerly headed Associated ... Read Full Bio→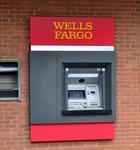 Besides the blowback from the revelation that another 1.4 million customers may have fallen into the bogus account trap, Wells Fargo is now facing a class action lawsuit that says it bilked home loan borrowers by charging them extra fees when their applications were denied, even when the denail was because of a bank error. 
The case revolves around rate-lock extension fees -- the fees borrowers pay to "lock in" an interest rate for a specific period of time, usually 30 t...
More
Independent investigators found 1.4 million more
08/31/2017
|
ConsumerAffairs

By Mark Huffman
Mark Huffman has been a consumer news reporter for ConsumerAffairs ... Read Full Bio→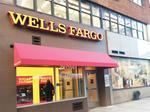 It was almost a year ago that Wells Fargo revealed its employees had created checking and credit card accounts for a million or so customers without their knowledge or consent.
Since then, the bank has fired thousands of employees and brought in a third party investigative team to provide an independent account of what happened. The investigators have now turned in their report, revealing that there may have been as many as 3.5 million unauthorized accounts, 1.4 million ...
More
Sort By