Investigators document how the community bank division got out of control
04/11/2017
|
ConsumerAffairs

By Mark Huffman
Mark Huffman has been a consumer news reporter for ConsumerAffairs ... Read Full Bio→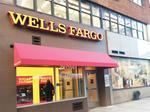 Wells Fargo is "clawing back" $75 million in salary paid to its former CEO and another top executive after a board investigation into the bank's unauthorized accounts scandal.
At least, that was the headline on the report.
But if you look a little deeper into the lengthy document, you learn some interesting things about how the bank operated and what led it to start opening bank and credit card accounts in customers' names, whether they wanted them or not.
The report found...
More
The company continues to be hit hard by both regulators and consumers
03/29/2017
|
ConsumerAffairs

By Christopher Maynard
Christopher Maynard is a New York-based writer and editor who ... Read Full Bio→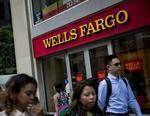 Last year, officials found that Wells Fargo employees, fueled by sales incentives, had opened approximately two million accounts under customers' names and signed them up for various financial products without authorization. In September, the Consumer Financial Protection Bureau (CFPB) imposed its largest fine ever on the company, ordering it to pay a $100 million fine, restitution to victims, and a combined $85 million to two other agencies.
Now, the company is looking ...
More
Sort By