The executive says the company will be more successful moving forward without him
03/29/2019
|
ConsumerAffairs

By Christopher Maynard
Christopher Maynard is a New York-based writer and editor who ... Read Full Bio→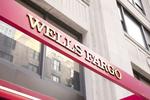 Following a whirlwind of scandals and regulatory actions, Wells Fargo CEO, president, and board member Tim Sloan has announced that he will be stepping down from his position at the company effective immediately. The executive said he would fully leave the company and enter retirement at the end of June.
"It has become apparent to me that our ability to successfully move Wells Fargo forward from here will benefit from a new CEO and fresh perspectives. For this reason, I ...
More
Consumers who still haven't gotten satisfaction now have new options
03/04/2019
|
ConsumerAffairs

By Mark Huffman
Mark Huffman has been a consumer news reporter for ConsumerAffairs ... Read Full Bio→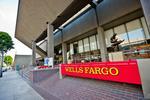 As the result of a recent settlement with all 50 states, Wells Fargo has established a program to help consumers wronged by the bank's various consumer law violations get relief.
The dominoes began to fall in September 2016 when the bank revealed that employees had opened millions of checking and credit card accounts without customers' knowledge or permission. The bank paid a huge fine and the CEO took early retirement.
Later, it was revealed the bank had taken other shor...
More
Sort By