He says that won't begin to cover the financial losses, and he can no longer even rent a home due to his credit
12/06/2018
|
ConsumerAffairs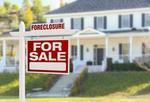 Last month, Wells Fargo admitted in an SEC filing that it wrongly denied mortgage modifications to 870 eligible borrowers, resulting in 545 people losing their homes in foreclosure proceedings.
The company said at the time that it would set aside some money to compensate the victims, though how much exactly wasn't made clear.
Now, it appears that Wells Fargo is pinning the amount at about $25,000, according to one of the victims who is now going public with his story.
That...
More
The bank reports additional mortgage customers were wrongly denied a modification
11/07/2018
|
ConsumerAffairs

By Mark Huffman
Mark Huffman has been a consumer news reporter for ConsumerAffairs ... Read Full Bio→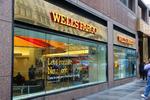 Wells Fargo still hasn't completely put its bad news behind it. The bank has acknowledged that it didn't offer mortgage modifications to hundreds more borrowers who could have qualified for them. Many of those customers eventually lost their homes to foreclosure.
The bank thought it had put the issue to rest in August when it revealed that it miscalculated fees in its formula to determine whether borrowers were eligible for mortgage modifications. At the time, it determi...
More
Sort By