OSHA says branch manager was fired after reporting fraudulent activity
07/25/2017
|
ConsumerAffairs

By Mark Huffman
Mark Huffman has been a consumer news reporter for ConsumerAffairs ... Read Full Bio→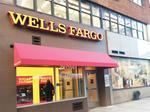 The Occupational Safety and Health Administration (OSHA), part of the Labor Department, has ordered Wells Fargo to reinstate a branch manager allegedly fired after she reported what she believed to be fraudulent activity at her branch.
The OSHA ruling orders the bank to rehire the unnamed executive with back pay and damages, totaling $577,000.
In a statement to Reuters, a Wells Fargo spokeswoman said the bank disagrees with the findings and will request a full hearing on ...
More
Investigators document how the community bank division got out of control
04/11/2017
|
ConsumerAffairs

By Mark Huffman
Mark Huffman has been a consumer news reporter for ConsumerAffairs ... Read Full Bio→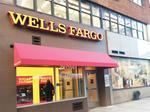 Wells Fargo is "clawing back" $75 million in salary paid to its former CEO and another top executive after a board investigation into the bank's unauthorized accounts scandal.
At least, that was the headline on the report.
But if you look a little deeper into the lengthy document, you learn some interesting things about how the bank operated and what led it to start opening bank and credit card accounts in customers' names, whether they wanted them or not.
The report found...
More
Sort By