The bank claims customers gave up their right to sue when they opened accounts
11/28/2016
|
ConsumerAffairs

By Mark Huffman
Mark Huffman has been a consumer news reporter for ConsumerAffairs ... Read Full Bio→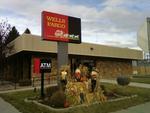 Wells Fargo faces dozens of lawsuits from angry customers over its fake accounts scandal, but it is reportedly seeking to push those disputes into arbitration.
Bloomberg News reports the bank has filed a motion in U.S. District Court in Salt Lake City to keep one particular lawsuit from getting to court. In the motion, Wells Fargo says customers agreed to resolve disputes out of court when they opened their accounts.
The lawsuits are the result of Wells Fargo's actions, o...
More
Office of Comptroller of the Currency must approve any senior leadership changes
11/21/2016
|
ConsumerAffairs

By Mark Huffman
Mark Huffman has been a consumer news reporter for ConsumerAffairs ... Read Full Bio→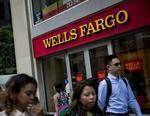 A federal regulator has revoked its earlier position and will increase its oversight of Wells Fargo, adding to the fallout from the bank's fake accounts scandal.
The Office of Comptroller of the Currency (OCC) issued a brief statement, saying the bank must now get OCC approval for any changes to its board of directors and senior leadership. Specifically, the OCC said it must approve any senior executive severance packages, known in the business as "golden parachutes."
In ...
More
Sort By