Consumer Complaints and Reviews

It smelled like smoke. I am a nonsmoker. It was disgusting. The carpet looks like it needs replaced - is a grungy look and feel to it both in hallways and rooms. I did not even want my socks to touch the floors. I wish they would of provided more. I did not have any things in my rooms to accommodate my needs. For the price I pay to rent the room give me what I need. The customer service desk people were slow to respond to my needs. They wouldn't even put their phone down long enough to look me in the eye much less give a smile and acknowledge me like I should be.

Embassy Suites was extremely clean and friendly during our vacation up and down the east coast. We stayed at several Embassy Suites and were impressed with the high quality of all of them. We appreciated the free coffee and breakfasts that we received with Embassy Suites and we really appreciated the beautiful clean rooms that our large family was able to stay in. The customer service at all of the Embassy Suites that we have stayed at has always been extremely welcoming and friendly and knowledgeable of the surrounding area.

Very clean. The room was very comfortable. The bathrooms and room were cleaned up nice. There wasn't anything negative that I could see and the bedding was nice, clean and made up. There was great breakfast with a chef ready to make omelets to order and a reception in the evening for the guest with all kinds of snacks and drinks. You get so many points after so many stays and nights. I haven't earned a free night or anything yet but they offer a lot of perks especially if you get their credit card or something like that. The customer service was great. They informed me of everything and was able to answer my questions in depth. They were very knowledgeable on things which is a plus.

All of the rooms that I have stayed in are always exceptionally clean. If I spill something, I call the desk and they send someone up immediately to clean it up. All cleaning personal are very nice and courteous. I love that they have Wi-Fi available for no extra charge, and I like that they have a morning "snack" as I would call it. Fresh coffee, bagels, muffins, etc. From the moment I walk in I am welcomed with friendly staff that always has a smile on their face. The clerks at the desk are always very accommodating to my needs and wants. I love how when I ask for a wake-up call, that when they call, they sounds so sweet like a mother trying wake their child. It starts my day off with a really good feeling.

It meet my cleanliness approval, I don't feel like I have to watch where I am touching when I stay here because it smells and feel clean when I step into the room. It is like a home away from home. Just like most of the inns it has every amenities I need whether I am on business or vacation. I enjoy staying here, it helps me relax and enjoy my time in a city that I can explore at my leisure. Even though I don't belong to this rewards program, the employees get some kind of discount. I have once stay here using my friend employee discount, I totally enjoyed my stay. It wouldn't be one of the top chain if it wasn't for the outstanding customer service. The staff are neat and professional, they know what they are doing. Makes my stay feels comfortable.
How do I know I can trust these reviews about Embassy Suites Hotel?
633,474 reviews on ConsumerAffairs are verified.
We require contact information to ensure our reviewers are real.
We use intelligent software that helps us maintain the integrity of reviews.
Our moderators read all reviews to verify quality and helpfulness.
For more information about reviews on ConsumerAffairs.com please visit our FAQ.

The bathrooms were immaculate, which is something I really appreciate. You could smell the freshness of the sheets and the comforters were also very clean, which is one thing I always check. Fresh towels were provided every day and the linens were also changed daily. There was free Wi-Fi in the room which helped when we were looking for local areas of interest. The desk was large enough that you could use your laptop and still have room for brochures and a notepad. The swimming pool was very clean, although we didn't use it. There is also an onsite restaurant where we had breakfast one morning and it was above average.
We don't belong to the rewards program as we are not really frequent travelers. My son-in-law often travels for business and he is a member. It qualifies him for early check in and reduced room rates. The people at the front desk were very welcoming. They offered us tips on what to see in the area and great area restaurants. We did order room service one evening and it came quickly and the food was at the proper temperature. The cleaning staff was discreet and our room always looked wonderful when we came back after a long day of sightseeing.

Was very clean and was not messy at all. Everything was vacuumed and washed and wasn't like low budget motels I had been to in the past. Had great amenities. Had wifi and free breakfast which I thought were great. Customer service was friendly and helpful. Helped me with any questions I had and was able to book the room promptly and easily by just calling ahead of time, so it was a good experience dealing with customer service.

The hotel was very clean. The lobby and rooms were well kept. Everything was in place and organized. I am happy with how clean everything was. Everything work and was as described. No issues or complaints. It was a great stay and a great experience. I will be happy to stay again. We do not stay enough for a rewards program. I do have friends that are a part of it and they are very satisfied with all that the program has to offer. Customer service was great. Everything exceeded our expectations. We have no complaints and can not wait for our next stay. I recommend.

Clean suite, very spacious. Enough room for our 2 granddaughters to stay with. Polite and friendly staff. Wonderful breakfast and happy hour. The swimming pool was clean and updated. We never had trouble finding a parking place, and this hotel is located near many restaurants and bars. Our room was cleaned every day, and after 3 nights there, we requested our sheets to be changed and they were. We stayed at this hotel 4 times in 4 months, we would recommend it to everyone.

I have had communication with embassy suites in Chicago. Rasha reached out to me after I responded to an email from embassy suites stating they would give me $50 per night back. my return email stated I did not agree with those terms and that I had contacted consumer affairs where I left a review and my sister-in-law left a bad review on their website. after speaking with Rasha who was very kind and understood what had transpired. she stated that she would give me a few days to remove the reviews and that she would authorize a refund to what we had agreed upon verbally. she wanted to correct the issue and was amenable to a compromise. I tried to remove this review completely but it would not let me. the hotel itself was very clean and organized. the rooms were very spacious and the staff was very helpful.
Original Review
My sister-in-law made plans to take my daughter and I to Chicago. She did not have time to find a hotel so I offered to do it. I checked online for hotels close to the Magnificent Mile. I called several hotels and found the Embassy Suites by Hilton Magnificent Mile. I spoke to a reservation person, which I believe was not through the hotel but through the main reservations. She was really nice and knew what I was looking for. She stayed on the line while I communicated with my sister-in-law to see if the amount was feasible. In the meantime, I tried to hang up and stated I would call back if we wanted it. I wish I would have done what I originally planned. The woman stated this was the last room left and that it could be gone by the time I called back. That is the reason I stayed on the phone. She convinced me this would guarantee us the room.
I know I told her what I saw the room for online and she stated she could give me the room for that price $184/Night. I would never book a room for anything more than $200. I thought "wow" she is really nice to let me stay on the phone with her and what a deal I was getting the room for... 2 beds in separate room, free breakfast made to order, manager meet and greet in the evening with appetizers. She was telling me all this while I was waiting for my sister-in-law to text me back with the okay and card info. Well let me tell you what they did. We found out after we got back that she was charged $484/Night. We did the key drop and I do not know what my sister-in-law was told at the counter when we checked in, (which was nothing as to the price). What a coincidence $184/484. Add tax to the later amount and it's over $500. The room is not worth $500 a night.
I have been trying to get to the bottom of this by calling but the people at Embassy Suites and they state that is what was agreed on. I was sent a confirmation email but I had just emptied all my old mail to make room on my phone. I tried asking them to resend me the confirmation as I told them I needed it for work. I was given the runaround. Call this number or this number. Nobody could produce the confirmation email. It's a scam I believe (my opinion). My sister-in-law is LIVID as that is not what she thought she was going to be charged. As a single mother I now have to cough up at least one night because I cannot make her pay for it all. Any suggestions on where to go to next? Headquarters, I can't seem to find the money. Confirmation number below. This was the weekend of July 15th & 16th.

Well, my brother in law Rev. Rickey ** reserved the Suite 811/NKSP on 5/21/16. We checked in at 4:06 pm. When I got into my room the pillowcases were never changed. They had makeup on them. The room had no ironing board. It took at least 4 to five calls or more to get room assistance. And after that my phone did not work all night - I guess they turned it off. Such a poor hotel. The staff in the am had terrible attitude - when I ask for the corporate number they told me to go online and google it.... My name is Catherine ** and I hope that you will retrain your staff on customer service in the hotel because they definitely need it.

Customer service rep- Tina- VERY RUDE and disrespectful! When called to mention to her boss, the manager, TJ **, excused her unprofessional behavior and was not very nice himself. It seems as if this property does not value customers with their service. I would not recommend a wild ANIMAL to stay here. If you are looking for a nice, clean, safe place, and enjoyable place to stay, this property would not be the best choice for you.

I stayed at Embassy Suites San Francisco South for one night. The room was paid through Expedia however, I was charged $175 in incidentals. 3 days after my stay I called to ask when I would be refunded and I was told the next day. 9 days I called again and I was told I was being charged for "excessive trash/room damage." It was me and my boyfriend staying there and we were barely in the room, there was no excessive trash (if any at all) and absolutely no damage. I am waiting on a manager to call me back, I never received a receipt or anything showing what this suppose excessive trash/damage was! I never thought I needed to take pictures of my room before I left it...

During my stay my bag was stolen in the gym. The suspect took $200 cash a gold $200 money clip and my Galaxy 5 phone worth $450.00 The manager at the location let me look at the surveillance tape, so I could see the suspect, but the hotel said they couldn't ID him although he used a hotel guest card to enter the gym. They also told me that the hotel did not have security. I called the police and made out a report. I been a long time customer of Embassy Suites and I'm very disappointed in their lack of responsibility for a customer. In fact last August 2015 myself and approx 20 family members stayed at the Isla Verde San Juan Puerto Rico for almost one month. Embassy Suites losses a very good customer.

My daughter stayed at the Temecula Embassy Suites on Jan 29-30. She wanted to stay one more day so I said I would put it on my card. I went down to the front desk and told them my daughter wanted to extend her stay one more day and he said ok. He just needed my credit card. I gave him my card and then he said "Ok. You are checking out?" I told him "No. I'm extending my daughters stay" that's why I gave him my card. His reply was "We are booked up. We have no rooms." When I looked at the receipt it was the bill in my daughter's names.
When I check my card statements the next day there was a bill for from Embassy Suites for 370.56. Then I called my daughter and she checked her card statement and she had a bill from Embassy Suites. And just today she another bill pending. So my daughter is getting double billed and I who didn't stay at Embassy Suites is getting billed for a room I didn't stay at and has been paid for twice. Management said 3 business day to see reimbursement. Now she said 5 business. I shouldn't have to wait any business day for using my card to pay someone else's room and on top of that bill that person also. When my daughter asked about her double billing they told her that the one bill that said pending was the reimbursement waiting to clear. Now I heard of bills pending to be verified but never pending for a reimbursement.

I stay at the Embassy Suites by Hilton. In Niagara Falls every year, for the last 15 years, at least twice a year... have always loved it. Being a Hilton Honor member, when I get a deal, I grab it! So I booked for a two-night stay... Two days prior to arrival Hilton Honors sends me the email stating "You can now check in online for your up smoking stay" so I did so. Chose my room and everything. It even asked me what time I would be arriving, and I said late arrival 9pm. Drove our three hours to get there the night of check in, we arrived at 8:45 and were told "Sorry your room is no longer avail." They cancelled it because there was an issue with my credit card?!
First off, why are they charging my card BEFORE I arrive, when it clearly states they do not do that. And by the way NOTHING WAS WRONG WITH MY CARD. I checked with my card and there was over $1,500 credit avail on it... and no way it would not work. The hotel said "Too bad we have no more room avail now." I stood in shock and kept asking how that could be. They kept saying they could not do anything and my room is gone and they are fully booked. Then... the manager came out and raised his arm and yelled "Get out" and pointed to the door. Called security and loudly said "Escort this woman out now" in front of everyone. I never even raised my voice, I just wanted an explanation!
I was embarrassed and sickened at the horrible staff at the front desk and have NEVER ever been treated that way!! They gave my room away for full price $250 for sure... I had it booked at a deal of $95, they definitely bumped me without checking my check-in time just to make more money. So I tell you now Embassy Suites Niagara... you have not heard the end of this! You disgust me!

I prepaid $800 for a reservation with Hotwire for Embassy Suites, S. San Francisco, six months in advance of my stay. Six months later, I stayed at the hotel, and it was okay. I checked out, I paid the incidental $140 telephone and parking fees by credit card and left with a $0.00 balance receipt. All paid-up. BUT NO! When I got my credit card statement a month later, Embassy Suites charged me $624 for the room. The fourth customer service agent said my credit card was declined for the initial prepaid reservation with an AMEX credit card. I don't own an AMEX card, I don't have a card with the numbers they used to identify it. They say I should let HOTWIRE refund my money, but they also say my prepaid reservation was declined. Idiocy prevails and they are offering no help.

We recently stayed at the Embassy Suites in Tempe, AZ for a three night stay. The experience was very disappointing. We have stayed at many Embassy Suites, and never encountered one with as many facility issues. For the price, the rooms are comparable to a Super 8. The couch in our room was stained so badly we were afraid to sit on it, not to mention worn out. The tub drain was rusty, towels were not replaced on day 2, and there was noise outside nightly throughout the night. It seemed unusual for an ES to have outside entrances to rooms, which made us feel less secure. Walls and doors are flimsy and thin. This definitely made us reconsider our thinking that anytime we chose an ES we would have a high quality facility. This was NOT the case in Tempe. The entire facility is in desperate need of an upgrade! We would never stay there again.

Worst service ever received. I was in Miami to officiate my niece's wedding (ML). When I tried to check in, I was told my credit card was expired, my reservations were cancelled and the hotel was booked. Funny since the sales dept never asked for my credit card and sent me a confirmation number. This happened to additional out-of-town guests that were supposed to be in a block of rooms for the wedding. You can't imagine the embarrassment, inconvenience and mental stress placed on my niece and her fiance the night before their wedding. Her fiance contacted Eileen from the Hilton call center who assured us the issue was fixed and the rooms were available.
Got to the hotel Friday night and was told that no Eileen works for Hilton and they were booked - 30 minute drive to the hotel. We had guests from all over the US and no rooms available. One guest was charged over $600 for a 2-night stay in a room that was blocked for $139 a night. I had to wait until Saturday to get the two rooms I reserved only to find one room in shambles. When my daughter went back to the front desk (she flew in from Chicago) she said she would wait for the maid service. The front desk told her "sorry; we already reserved that room for Juan?" How is that possible when 10 minutes prior they issued her a key to the room? We were all to have rooms on the same floor but got spread throughout the hotel. Front desk manager told me on 8 Nov that National Sales Mngr, Kristine ** failed to notify the front desk of a wedding party staying at the hotel and that was the main issue with the cancellations.
On top of that, my niece's now husband was charged $1000 dollars during checkout because they added my two rooms to his bill and a cancelled reservation to his bill. He was told it could up to 5 business days to get the money refunded to his account. Funny considering it took less than 24 hours to take it from his account. The front desk had the nerve to physically check the room that had the cancellation and make sure no one was occupying it. Don't you have a check-in and key system for verification? Very disgusted with the treatment, cancellations, false billing and stress you added to the bride and groom. I USED to be a Hilton Honor member.

I had a very long drive starting on 27 Aug leaving Maryland at 4:30 a.m. and driving straight to Houston, TX. Upon arriving in Houston, TX at approximately 1:15 a.m on 28 Aug, my family and I decided to check into the downtown Houston Embassy Suites located at 1515 Dallas Street. Considering the amount of time driving all I wanted to do was take a shower and rest so I decided to have my car valet parked, costing me about ($40.00), I believe.
My car was packed due to the fact that my wife and I were moving our son to the Houston area. Upon arriving the next morning at his apartment, two PlayStation wireless controllers and three games were missing from that trunk of my car. I did not immediately contact the hotel due to the fact that I may have left them back in Maryland (however, I know I did pack them). Upon arriving back in Maryland, no games or controllers. I contacted the hotel concerning the stolen property and I got a call from someone (I do not remember the name) that showed me videos of my car being driven away and the valet walking back to the door.
However, he cannot show me any video of my car being parked and what happened after my car was parked but yet he is 100% sure that nothing was taken from my car... HOW?? I served this country 20 years in the Air Force and I work hard for what I am able to afford and I do not steal!! I have gotten the runaround from corporate office people and I will never allow any young thief to park my car again!
Do not allow your car to be parked at this location and I am 100% sure that this is not the first time someone has had property stolen at this location. Management knows about and do not care!!! I was a Hilton Honors member but they can steal that now because I will never stay again!!! Poor excuse for management and workers!

On Saturday morning Aug. 15 around midnight, while on our honeymoon, my wife and I arrived at the Embassy Suites Orlando across from Disney. We booked our rooms weeks before the trip as a secret deal by Booking.com. As we left the hotel hours later we stopped by the front counter and requested a receipt and was given one that showed 1 charge for the room of $127.75. We continued on our way to Miami that day. The next morning I checked my bank account and I saw (3) separate charges from Embassy for 125.00, 131.50, and 6.50. Nothing of the receipt amount of 127.75 so I called the hotel to investigate the charges. I was transferred to the manager and he states that these were not charges but authorizations that would fall off in a few days and that he could help speed the process up first thing Monday morning.
We attempted to call the Hotel multiple times Monday morning with no success. Finally we reach the front desk and was told that the manager would not be in until 3 pm and that she could not help me with my issue. I asked if she could call the manager and see if she can get the information needed to help me from him. She said Yes. Two hours later the manager calls and says that he will help when he gets in the office at 2 pm. Mind you this was 10 am and my wife and I are on our honeymoon now in Miami. Another representative calls me back around 1:30 pm to tell me that the manager will be in but she can attempt to help. Long story short the rep and the manager both had me on a three-way call with my bank and as the conversation about the charges were to be understood by the bank the manager keep interrupting me to say that the charges were valid and that I authorized them.
But when I asked the manager what was the times stamp of those charges as followed: $125.00 11:30 pm (this was before I arrived at the hotel, $6.50 12:30 am (when I arrive at the hotel), and $131.50. 1:25 am. I asked who authorized these charges when I was in the road and in my room on two of them. The manager got upset on the phone with myself and the bank and hung up on us both. I attempted to call the hotel back to complete our conversation and get my money back but could not get anyone to answer the phone. The manager use his personal cell phone to call me. He was very rude, loud, and others around me at the time heard how negatively he spoke to me and asked me who was I speaking to and I told them your Hotel name and they were very upset as well. I have never been taken advantage of and this will not be the first time.
I will never stay in a hotel with this name on it again. We are in our honeymoon and Embassy Suites has taken over $131.50, $6.50, and $125.00 from me and it will take 5 business days to clear this up because the manager didn't want to call Corporate to release my money back to me so that I can enjoy my honeymoon. Thanks for ruining my honeymoon Embassy. I will never forget this and I am going to make sure I spread my experience with all 26,000 of my co-workers.

I had booked a two night stay at embassy in san marcos tx; but due to a family emergency had to check out the morning of the second night. We asked the girl at the front desk if we could get a credit for the second and was told that since we book thru booking.com we would have to call them for the credit. I called booking.com and was told the hotel was responsible for the credit since they has received payment from them. Booking.com called the hotel for me and the lady in house registration told them since there was a misunderstanding they would give us a free night stay. When I asked if this was for any Embassy I was told no just the one in san marcos which was a joke.
When would I ever go back there. If it was at a embassy closer to home I probably would have accepted and forgot about it. You know they rented the room out. They got their money plus another night from another person. I'm left hold the bag because a family member was sick and I had to get back home. It's just good customer service to be nice and give a little to the customer. Since this has happen I won't stay at embassy suite again.

I had posted a review earlier regarding a refund that Hilton would not give to me. I'm happy to say I DID end up getting my refund, and am satisfied. I am giving 3 stars now, because it did take 2 weeks to get my refund. Otherwise, the Hilton Hotels are nice, clean, and the employees are very friendly!
Original Review
I booked a room at the Embassy Suites in Santa Clara CA through Hotelguides.com. I decided to stay at another hotel, so I called Embassy Suites on June 21 and cancelled. I looked online during my trip and seen that Embassy Suites charged me as being a no show!!! I have contacted them via phone and email several times, but they refuse to give my money back. Apparently they were supposed to send me a confirmation # for my cancellation, but did not. Now I am screwed!! If you ever cancel with any Hilton Hotel MAKE SURE you are sent a confirmation #!!!

My name is Francisco **. On the weekend of the Independence of America I decided to take a well-deserved vacation with my family. I decided to choose our stay in the Embassy Suites Hotel at Dorado del Mar, at Dorado, Puerto Rico, due to my outstanding experience with Hilton's hospitality. As a salesman who is always traveling, I consistently experienced a superb and magnificent attention by your outstanding chains of hotels. It is sorrowful and pitiful to explain the actual nightmare that I experienced in Embassy Suites Hotel at Puerto Rico. I was planning to enjoy swimming in the glamorous and attractive pool that the pictures at the Internet showed, lay on a long chair when I needed a nap, jump in the Jacuzzi, or go to the beach and drink a pina colada while watching the landscape.
But reality was different. My experience was irritating and extremely unpleasant. It happened that somehow, the administration of that particular hotel decided that anyone who could pay ten dollars (including one drink) could also enjoy such day at the pool. What I witnessed was one of the most undesirable and surreal phenomenon that I ever had. There were about a thousand people who were also sharing such facilities. I could not get any chair because all of them were taken, the pool was filled to capacity. I saw some person who got injured and cut his foot, started bleeding and jumped back in the pool. People were spilling their drinks in the water.
My children wanted to jump in the filthy pool but I prohibited them because the pool was unhygienic, squalid, and polluted. I decided to go to the beach just to found that all the chairs were taken too. And the shore of such beach was full with empty bottles of beer and liquor. I was not, in any way, enjoying my vacations. We decided to go to our room. When we were trying to rinse our feet of sand, we found that this lady was shampooing her hair. I could not believe it. At night, when everybody left, the pool had a film of grease and bubbles of nasty foam.
It was preposterous that when we were checking out, the hotel was offering us to stay one extra night for $99.00. I felt disrespected, disregarded, and disdained. I am now considering if I should ever visit the island of Puerto Rico or if I should consider other Hilton hotels when I go around the nation for business. I am extremely angry, infuriated, and disdained. My weekend ended being a horrible nightmare.

When we arrived, we didn't get the room with a view that we reserved. They gave us free access to vending machines with snacks and beverages. The free access ended up being to nothing because the machines were empty. We had towels that were folded as if clean, but they had long black hairs all over them as well as the bathroom floor. We called the desk and they brought clean towels. We stayed 3 nights and on the last night the security guard banged on our door at 10:30 p.m. or so after we were in bed to accuse us of calling room service or someone and being rude or inappropriate to them. We are not the kind of people who do things like that. When we tried to say they had the wrong room, the security guard told us we know what we did and if we continued to argue, we would be removed by the Oxnard police.
We tried 3 times telling them (there were 3 people at our door by the way) it was not us, but each time the security guard threatened to call the police. If we had not had to leave the hotel at 4:00 a.m. to catch a flight, we would have allowed them to call the police. We tried calling the hotel management who would not return our multiple calls. We tried calling Hilton Worldwide and opened a case number. The hotel didn't respond to them either. Hilton Worldwide offered us one night stay and would send us a check. When I called to find out about it I was told that I was misinformed and that it was against their policy to refund for third party reservations (Priceline at $200 per night). I don't know about you, but $200 per night is a lot of money for a hotel and we wanted to have a lovely time on our vacation we get once every other year or so.
Hilton Worldwide said that we could accept their offer of staying one night at another hotel within a year or contacting the hotel and dealing with them because it was up to the hotel. I am so upset that this happened to us and no one cares! We don't know if we will be staying anywhere within a year when the coupon expires and besides with this kind of treatment, who wants to stay at any of their hotels again?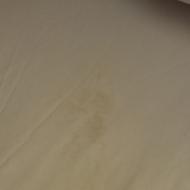 What an embarrassment to the Hilton line. I loved the Embassy Suites Hotel I stayed in in Washington, DC. Unfortunately the Baltimore, MD leaves much to be desired. The evening reception in the evening served sour yogurt and did not refresh any of the "snacks" (fruit, granola, chips). The elevators were very slow. And the bed sheets had a notable stain on my first night there. I wanted to order room service, but gave up when it took 45 min and 2 phone calls just to get a room service menu! There was a barking dog in the room next to me and a musty room smell that only went away with use of A/C. I would not stay here again.

Had an awful experience with Embassy Suites. Absolutely ruined our honeymoon. Booked a Fallsview king sized whirlpool suite and were told there was a "glitch" in the system and were given a city view room with a shower! I was told I had a credit for the room I originally booked and paid for, for whenever I wanted to use it. I called to book my next stay and was told I had a "free upgrade" only. Which meant paying for a regular room and they would be so gracious to give us an upgrade to the fallsview suite. Meanwhile, I paid for this, as this was the suite I originally booked and paid for and did not receive. I was told the person I spoke with on the night of my honeymoon was not allowed to give out the credit she issued. So I guess she was just trying to get rid of the newlyweds.
After wasting my morning talking to a million people and waiting for phone calls I was told I can have a credit with tons of terms and conditions and blackout dates. Can't book in the summer, holidays, any weekend! Weekends are the time my husband and I are free due to work. I accepted the offer as I am sick of dealing with this, but you think a huge hotel chain could honor what they said and correct a huge mistake on their part. All we wanted was a credit for the room we originally booked for the weekend. We will never get our actual wedding day back and we are very disappointed that we made the trip all the way to this hotel for this experience.

I had stayed in hotel EMBASSY SUITES on dated 2.22.15 from 6:00 PM to 6.30 AM 2.23.15. (My confirmation Number is **, dated 2/23/15). My payment had done by QATAR vide voucher no. **, including $20.00 dinner Per person (Total 4 person) and breakfast also. When I entered in hotel, desk person asked me $25 deposit. I had given $25 deposit to him. When we had taken dinner, our bill was $41 against which Qatar airlines had given them $80 payment voucher (same confirmed by desk person). Person who serve dinner also confirmed that against $80 voucher you had taken only $41 amount food, so if you want any extra than you can ordered (we appreciate her service). But we denied to order any other food. We request for desk person if he will able to arrange breakfast as 15 minute early than their schedule on next day because we have earlier flight on next day - he denied same thing..
Next day when I checked out in the morning 6:30 AM, another person on desk. I asked refund of my deposit $25. He told no any person other than him on desk and he do not know anything. So he can't refund my deposit. He told me he will send me my money after confirmation at my address. (It was surprise me.) When I asked to him for give my Qatar voucher and hotel bill he had given me both (after take photocopy of Qatar voucher) in which deposit of $25 already mentioned by hotel, but Qatar voucher not credited. Further dinner bill debited by $79.38 (instead of $41).
Anyway, I am interested in my $25, so I frequently called them for my deposit but against it was shocked to me every time by their response ("We will check in our account department.") and when we told them we have received same answer every time than we got answer that there are total 11 person staff in account department etc... I have also talked and sent email to guest.correspondence@hilton.com, but still not received any reply of such small refund amount.
We have already spent lot of our valuable time, money, effort and result get null. Early stage the issue would have been relatively cheap and easy to resolve (refund on desk itself). This kind of attitude is unacceptable and very far from the level of attention and service I would have not expected such even from small hotel. I had traveled many countries like India, Sri Lanka, Hong Kong etc, no any such type of service and reply ever seen. I'm lost for words to describe how disappointed I am with Hilton. Any ideas on how to proceed?

My family and I stay exclusively at Embassy Suites while in the US. We decided to take a 2-hour drive away from our new home in Pensacola and stay in Miramar Beach for a night. The front desk clerk was very nice, the room was clean and just like what I remembered an Embassy Suites being like (we have lived in the UK for the past 3 years). We went to happy hour and then ordered from Calypso's menu... We swam in the pool and sat in the hot tub. Everything was perfect. We went to sleep and got up to the thing we were most excited about: the made to order breakfast! I ordered my omelet while my wife prepared my kids plates, then my wife joined me while I waited.
While we were standing there, an older couple cut line in front of my wife. They quickly acknowledged they had done so and asked my wife to move ahead in front of them. My wife started to order her omelet when the cook told her that she was behind the older couple. Then he looked beyond my wife and took their orders! My wife is quite timid and embarrasses easily moved over to the buffet side to avoid conflict and started to dish up like warm watery scrambled eggs and rubbery bacon. I went to have a talk with the cook and he would not listen to anything I had to say; he was very argumentative.
Finally I told him I would just take it up with his manager. We ate and went upstairs to shower and get ready to check out. The shower water was like warm on its highest setting. Upon check out, I asked to speak to the manager and was told that one wasn't present so I told the front desk clerk about the issue. She agreed this was not how a customer should be treated and told me that she would give my name and number to ** and he would be in contact Monday.
Tuesday rolled around without contact, so I called **. He had never received the complaint and told me that it was out of character for his cook who has been there for 5 years and never had an issue (employee loyalty is important unless you work in the service industry). He told me he would like to send me something in the mail to make up for it. This was over 2 weeks ago and I still have not received a single thing from them. While this hasn't ruined the brand for me, we will never stay in this particular hotel again and will not recommend it to anyone.

Embassy Suites Market Center front desk employees are dishonest, unprofessional, apathetic THIEVES. I left a shopping bag containing a brand new Cannon Rebel camera, a book, and a prescription medicine bottle at the check-in desk at 8:30 PM. An hour and half later the night auditor reported in for her shift at 10:00 PM, at which time she found my property sitting on the lower ledge of the counter where I had left it. No effort was made to find the owner of the bag DESPITE the fact that several items in the bag had my name and address on them i.e. a shipping receipt sticking up inside the book that had my name and address on it. Also there was a prescription medicine bottle that clearly had my name (same name I checked in under) on it as well.
Any front desk employee of average intelligence should have been vigilant enough to look for clues (in plain sight) to determine who the property belonged to. Remember, this is a shopping bag so the contents were clearly visible and would have taken seconds to identify the owner matched the name of a guest that checked in shortly before. I would expect an honest employee to be proactive and go above expectations to find the owner. However, no effort was made to return my property.
Shortly after I checked out I discovered I had a bag missing. I immediately called the hotel and spoke with Gabby. I told her I was calling about my camera. She, without hesitation said yes, is it in a black Bebe shopping bag? I confirmed yes, that was my bag. She said it was found last night and at the front desk. I told her the contents are fragile and she said she would keep it safe. I returned the next day to claim my property and no one including the unprofessional, apathetic front desk manager knew anything about my bag. The equally, unprofessional and apathetic General Manager called me back two days later to tell me the bag was stolen. A police report has been filed.
I asked Jeff **, General manager to expedite the processing of my reimbursement check and to keep me updated on the progress. He has not responded to my request. I am very disappointed with how the matter of my stolen property has been handled by every employee I have spoken to thus far. I will no longer trust the merit of Hilton if I am not contacted by a member of corporate that has the professionalism and vigilance to see this matter through to its end.

ConsumerAffairs Research Team
The ConsumerAffairs Research Team believes everyone deserves to make smart decisions. We aim to provide readers with the most up-to-date information available about today's consumer products and services.
Embassy Suites started in 1983 as a member of the Holiday Inn family. It was acquired by Hilton in 1999 and is one of their full service brands. There are over 200 locations in Canada, Latin America and the United States.
Hilton property: Hilton owns Embassy Suites, so guests can use their Hilton HHonors rewards and enjoy eforea spas at select locations. These properties also support the same community initiatives as Hilton Hotels and Suites.
Free breakfast: Embassy Suites offers every guest a free, cooked-to-order breakfast. Options include bacon, omelets, potatoes, fresh fruit, sausage and more.
Evening reception: At the end of each day, Embassy Suites hosts an evening reception. All guests are welcome, and they receive free snacks and light appetizers as well as a variety of alcoholic and nonalcoholic beverages. Both children and adults are welcome.
Large rooms: Every room at Embassy Suites is actually a two-room suite. Each room has a flat screen television, so everyone can watch what they want. Other room amenities include a coffeemaker and minibar.
Family friendly: In 2015, Embassy Suites received a First Place Ranking in the Hotel Brand for Families category from Parents Magazine. Parents can visit the #PrettyGreat Family Travel portion of the Embassy Suites website for tips and travel hacks to make their trip go smoothly.
Best for Embassy Suites caters to those looking for extra amenities and spacious accommodations, including families.
Embassy Suites Hotel Company Profile
Company Name:

Embassy Suites Hotel

Website:

http://embassysuites3.hilton.com/en/index.html