Consumer Complaints and Reviews

When we first got to our room the toilet overflowed. The manager told us to come down and get a plunger for the toilet. We would like to have somebody come look at the toilet. When we went to go put something in the refrigerator we noticed that it wasn't working refrigerator, so we had to call again and they did send somebody up to check it out, they got it working. Went to take a shower and there was a spider in the bathtub, washed down the drain and he was back in the morning, then we killed it. After spending a full day with family we got back to the hotel close to midnight, went to the front desk to see about extending stay one more day. There was two customers in front of us. The lady that was checking in was paying for cash for her room, had to fill out a lot of paperwork and then she got her room and left.
The man in front of us that was in line was also paying for cash for his room. He wasn't required to fill out any paperwork for his room. He told the manager it was a room for two people, he came in with another man. The guy that was paying cash for the room was all bling out in gold chains, rubies, and diamonds bracelets. Scary and very unsavory looking character, (we saw the two guys get out of their car and go into the hotel) after given his key and left for his room my sister asked the manager if he knew he was a Pimp and the manager said yes but he was a paying customer.
After concluding our business with the manager went up to our room and noticed outside the window that that same two men was escorting a young lady up to the room across from our hotel room. Curious to see what was going on we watch them for several hours. The girl would leave and come back several times and then a new girl came and she would do the same thing. There was quite the ruckus going on in the room above us all night long. The next night they were there again but we did see them check in we just saw the same activity going on. My sister and our families will never stay at the Days Inn in West Covina again. We also filed a complaint with the West Covina Police Department.

4/7/17 motel stay at Days Inn Mount Hope WV. Had large amount of money with us because we were car shopping for our 16 yr old daughter. We had this money inside a large book inside a bag in the room. We mistakenly left the bag when we checked out. We returned a few hours later to retrieve the bag and noticed $900 missing. Not sure if the money was taken when we left for breakfast before we checked out or later because we did not discover the bag missing until we got down the road a little way. Either way, one of the staff admitted rambling through the bag but denied taking any money. I filed a police report with the Raleigh County Sheriff's Department and made numerous calls to Days Inn Corporate and tried to resolve the issue with the hotel owner, all having zero results. Please help.

Arrived to an old hotel with only one person at the desk to service 12 people. No terrace. Locked windows. Dirty stinky carpet. Peeling paint. No refrigerator. Not sure about bed bugs(to be continued). Was kept holding on the phone for service only to be disconnected and no one answered when I called back. Took me four tries. Only one small elevator that was creaky. Everyone cramming in because they don't want to miss the elevator that won't be back for at least 5 minutes. Help. I don't know how to get out of here. My daughter made the reservation for me as a gift. Don't know how to tell her it's a dump!!!

It was dirty and in very bad shape. Leaky ceilings and we paid $75.59 for this. False advertising. Nothing like the pictures advertised. I WANT A REFUND OR I WILL POST ALL OF THESE PICTURES ONLINE. JUST PLAIN DIRTY!!! A RIP-OFF. One week to fix this or I will post all pictures... You should be ashamed of yourselves. We trusted you by your advertising and photos... You lied...

My husband and I booked a room for 2 nights for an event in Kentucky. The room we were given was musty smelling, dirty carpet, cold water for the shower, wallpaper peeling. We left after one night. Hotel staff denied any problems with the rooms. Said they did not smell, no other complaints. This was a lie, as other people in our group had to ask for clean sheets, and their rooms smelled. We had to stay one night. We bought Lysol. Towels were like cardboard. Awful hotel. They would not refund us for the night we didn't stay. I think this was wrong due to the horrible conditions of this hotel. Staff was awful too.
How do I know I can trust these reviews about Days Inn?
763,773 reviews on ConsumerAffairs are verified.
We require contact information to ensure our reviewers are real.
We use intelligent software that helps us maintain the integrity of reviews.
Our moderators read all reviews to verify quality and helpfulness.
For more information about reviews on ConsumerAffairs.com please visit our FAQ.

When I arrived to the hotel I originally had a reservation. They claimed that they could not find it which meant I had to pay more money out of pocket. They were so unprofessional. For some reason they didn't have me registered to the room and the housekeepers were harassing us because I guess they thought we weren't supposed to be there. They had roaches and bed bugs, toilet did not work, overrated prices, the housekeepers are lazy as hell. We basically cleaned our own room everyday. They claim they serve breakfast. That is a lie. They have no hot food, juice machine was out of order, bread with no toaster but claim they serve toast. This was the worst experience of a hotel I have ever had in my entire life and especially for that price. Do your research on hotels before you come to this one.

My husband made arrangements for our family to stay at the Corvallis, Oregon Days Inn, March 30, 2017. His company often uses the chain for people working in Eastern Washington and Oregon to stay at while working away from home. When we arrived at the motel, the outside was suspect. No cars parked in the lot, weeds and garbage on the grounds, and ill-maintained. I was suspicious about checking in, but we had already made the reservations and could not cancel.
Upon checking in, the lady was pleasant, but the place was a dive. Our room was dirty, smelly, and in need of repair. In the back parking lot was derelict cars and an overflowing dumpster. We immediately got on our phones and looked for another motel. We found one and promptly checked out. Found the Corvallis Days Inn on a Bed Bug Registry website. We were gladly out the money for the motel to not stay in that place one minute longer. DO NOT stay at the Corvallis Oregon Days Inn.

Checked into the Days Inn in Dundee MI. Front desk took forever to get us checked in. Got into the room. The smell was horrible. The ceiling in the bathroom was falling in. The vents had dust webs hanging. The coffee pot had a old used filter in it with mold.

On March 10, 2017 we arrived at Days inn 5858 international Drive, Orlando FL, 328. We check in me and my husband and some family members which the agent was very rude at check-in that was a red flag. We got our keys, went up to room 283 2nd floor, put the air on and the rooms was not call down to the desk to complain. They said they would send someone, no one came, call again. It was 2 am. He said we can move if they had another room. Mind you we had to be somewhere at 6 am.
So we stay out all day, got back to the room. It was still not call down to the desk, spoke to a nasty customer service lady. She said it's nothing she can do for us in such a rule and nasty way. I asked her name. She said she don't have one so me and my husband went down stairs from the front desk, got down there and began talking. These lady were so nasty and ruled their call the cops after. They were out order to us call us names like ** and had the nerve to tell us to get out the hotel when all they had to do is fix the problem. The cops agree with them because of Florida rules which stinks gangway.
The hotel was dirty, the room smell like dogs. We were itching so I was glad to get out of there. Besides I don't think anyone should be treated like this. If you have a bad day then stay home. We ask both of them for the names. They both stated they don't have a name. They give us the wrong address. They give us 1800 international drive like we were so dumb just like they said they didn't have a name but one name was **. The other cover her badge but her name started with and m. She was a blond skinny lady with and earring in her nose, very rude, a nasty. I WOULD NEVER EVER GO TO A DAYS INN AGAIN IN MY LIFE.

My mom and I decide to do some laundry when we stand here so she went to the laundry room to the laundry and the dryer didn't work at all. She went to the front desk and was told that they couldn't do anything about the laundry room and told her that she was to walk to the laundromat a short distance away from there in the dark. She was not too happy with that but they needed to be dry before going back to the airport so she walked to there and she said that when me and her get back home she will be calling the manager and complain.

I began to stay at Days Inn on 12/05/2016 and stayed until 02/10/2017. There was no break in my stay, as they lied and told PayPal. I stayed each week without checking out. My daughter and I stayed in a room with two beds. There were roaches in the room and I began to get bitten by something, but when their maintenance person came and looked at my bed, he saw nothing. A few days later, I was lying across the bed and something moving on one of my pillows caught my attention. I sat up and looked at it and discovered it was a good sized bed bug. My daughter walked the whole pillow up to the front desk. They were very nonchalant about it, but moved us to the room next door.
The room next door was dirty and there were a lot of roaches. My daughter woke up with one in bed with her one morning. There was a water leak in the bathroom from the toilet above us spilling over and the ceiling was soiled. Once the first room was chemically treated, we moved back into the first room. There was always someone arguing in the hall using profanity and banging on the doors ready to fight. It was very discouraging. My daughter and I were not happy and she moved out. I moved into a one bedroom. There were still roaches and the ceiling had mold in the bathroom, so I began to look for another place to stay.
The people that worked the front desk were nice, but I noticed that my account began to take a hit with charges that I hadn't authorized. There were two at first, one for $50.00 and a second for $45.00. I used my PayPal account to pay for the room each week because of the invoice setup that they have. I went up to the office and asked the head clerk why my account was being charged the $95 and when he didn't give me a good answer, I called PayPal and had them cancelled. Then, there were two other transactions that were denied by PayPal that I didn't even know about.
I always paid each Friday for the upcoming week while I stayed there. In viewing my account, you can easily see each time I paid. On 01/20/2017 I paid just like every week. What I did notice was that my account was under-charged by $50 one week and overcharged the next by $50.00. I could see where they were making up the difference, but it made no sense to me why I wasn't being fully charged. I checked out of the hotel and moved to another one on 02/10/2017. That same day, they charged my account $315.00. This payment was supposed to be taken out on the 02/23/2017, but I didn't even notice that until 02/10/2017 (This is the payment I made on the twentieth).
I want to know why they waited so late to take this payment. By taking it out three weeks later, it threw my whole account off and I'm still not sure why they held it like that. My account is now in the red more than $250. This is frustrating and no payment should be held out for any reason when people are paying. I trusted Days Inn to keep up with their accounting, not inconvenience me. I have my receipts, but I have not scanned them into this complaint, but will gladly forward them to someone if necessary.

Checked in on the 4th of Feb & checked out on the 7th "Feb" at Days Inn on International Drive Orlando Florida. And this is where a lot of tourists go to not knowing because they're worried about everything else. But I traveled from the 4th to the 7th alone on the little getaway to relieve stress & the first day there I found a roach. 2nd day I wasn't there all day. Came back only just to go to sleep.
All these days here I felt something biting me. Come to find out there was bedbugs on my bed next to my pillow. I record this, took pictures, went to complain at the office & they gave me the number to call manager. So now they stated they need to do their own investigation. It will take 48hrs. Like really Days Inn. Shame on you. Pictures & videos don't lie. This is the most disgusting hotel ever. That was my first time there. My last time there. I want the money I paid for this room. What should I do. I'm about to call license and inspections on them if my room had bed bugs. All the rooms have bed bugs. I'm going to dig a hole in them so do I get a lawyer. What should I do. I have pictures and videos.

I could not give a zero star because my review wouldn't be accepted. However, this hotel should NOT be in business. I stayed in this hotel for only one night on 12/29/16 on my way to a trip overseas. I suffer from acute asthma and bronchitis and I am HIGHLY allergic to mildew and mold. The rooms have a PUNGENT and VERY STRONG smell of mildew and mold. I couldn't sleep all night long. I ended up with a horrible asthma and bronchitis attack which is lasting until this date (02/06/17). I ended up in the ER of a hospital, I am taking steroids for asthma, antibiotics for my bronchitis, another asthma medication, doing inhalation with steroids, and using my pump. I've been sick for 40 days already.
I have written to Wyndham (apparently this hotel is part of the chain) and Wyndham told me to deal with the situation directly with Days Inn & Suites, Humble, TX which I did. I've written 3 (three) emails and so far I never got a response from them. I AM DISGUSTED by this behavior on the part of the management for this hotel. This hotel should NEVER NEVER EVER be in business until they clean up the rooms from these smells. People with asthma, bronchitis and COPD could die staying there! I paid almost $68/night to get sick and so far my out of pocket expenses have exceed $300 in addition to losing days work. And ABOVE ALL my health is currently in jeopardy!

Worst hotel ever!!! The front door seemed to have been kicked in many times and you must slam it to lock it. The carpet was sticky/dirty I was scared walking without shoes. The refrigerator smelled, dirty and couldn't adjust the temp (button missing). The bathroom sink was clogged and fruit flies continued to fly out of it. Showers handle continued to turn, other people hair, hole in the wall.
AC unit doesn't work. Garbage everywhere. Mold around the toilet. Mold around the shower (inside) and (outer). Mold on the shower curtain. After I reported this to Corporate office they had the General Manager call me and she is telling me "We have 2 employees verify after housekeeping turns in the paperwork to do a double check and they all come back saying it's done." "I have verified some and they are all fine." Fire them all, including the owner.

This hotel was very dirty and had broken equipment in the room. We had planned to stay 2 nights but got up next morning and checked out and checked into another hotel. I was looking for another hotel after we step in room and looked around. We got up and didn't even take shower or make coffee because the bathtub was filthy and was afraid of coffee pot. We will not stay at this hotel again. We would suggest other people to find another hotel.

We arrived at 11 p.m. on Friday, August 19, 2016 and checked-in to the Days Inn Lakeview at Mackinaw City, MI. Upon carrying suitcases up the side stairway, I noticed a warped and soft step. This was just the first bad step of a very negative experience… We picked Days Inn Lakeview, Mackinaw City, Michigan from a variety of website hotel ads and a AAA book. We wanted to stay on a beachfront hotel to enjoy the beach and lake for a special family vacation. We had booked two rooms that night and had four rooms booked for the following night.
The ad on the website mackinawcity.com for Days Inn Lakeview and in the AAA travel books show the hotel on a light tan beach looking site that runs from the hotel to the lake. In the ad in AAA, it says "a half mile of Private Sandy Beach" The hotel actually sits on a site with a gravel and grass parking lot in between the hotel and the lake. Our main reason for booking this hotel was based on the photo and description of the hotel. The photo and the descriptions in the advertisements are not correct - the photo must have been "photoshopped" and the description is misleading.
Our family had two hotel rooms for August 19th both of which had major maintenance issues. Here is what we experienced… Room #228… No outlets that worked to charge 3 devices. Wall outlet broken. Ceiling light of bathroom hanging off ceiling. Shower control handle broken with large chunk out of it. Molding broken and missing by slider. Molding at ceiling hanging. No Do Not Disturb sign for door. Room #229… Upon check-in hot, muggy and could not get A/C on. Hair dryer holder broken and hair dryer laying on sink area. No toilet paper holder - screws & metal in wall, roll just sitting on back of toilet. Shower not workable - control unit unable to pull out to turn on. Wash basin has no stopper - can't hold water. No trim under window, drywall showing. No hotel information/phone number book.
Main hotel area trash overflowing in container, steps filthy, dead flowers in flower boxes. Breakfast area - filthy carpet not swept by counters or wall, OJ and eggs both tasted bad, wanted to listen to news/weather - worker singing out loud throughout our breakfast. Not only were these conditions terrible but what made the experience worse was when we asked for the General Manager early Saturday morning to talk about the concerns and ask to cancel the next nights due to the conditions. She definitely was the worst representative I have ever met and I have been in management and customer service for over 30 years.
We explained the situation - that there were numerous problems with our rooms and that the hotel was definitely not on a beach, as depicted in the website photo. We said due to this we would like to cancel the four rooms we had for Saturday night due to the maintenance problems and misrepresentation of a beach. We asked that we not be charged a cancellation fee. She not only did not want to hear our concerns or what was the issues with the rooms... Quickly snapping "I'll send maintenance up. He'll handle everything". We tried to explain that they were not quick fixes. I asked if she didn't want to know what they were. "No, you go over that with maintenance"… Hmm this is my vacation and I have to go over items with maintenance. Yes, that is what we did with the maintenance as he was in the rooms for over an hour. The maintenance guy kept saying "Oh my" when we showed him the problems.
When we mentioned the step that is warped and possibly a future injury liability problem he stated he never uses those steps. He preceded to change wall outlet shocking himself. He said he would have to get a plumber and didn't know when that would be for the shower and sink issues. Of course, he would have to go to a hardware store to repair molding issues, hair dryer and toilet paper holder issues.
The manager never said "I'm sorry" or showed any concern that the rooms were not up to standard. She stated that she will be charging the $50 per room plus tax cancellation fee. $220 in total. I asked if it is not worth it for $200 not to have upset customers that will review the hotel badly. She immediately very harshly said "okay, if you are going to review us then I am charging the full room night charge for each room on your mother's credit card right now!" We could not believe what we were hearing.
My mother getting very upset. (This was a special and maybe last trip that she will go on with her family.) She wanted to speak and explain that she tried to call the front desk late last night since the A/C was not working and it was very hot in her room. She then wanted to take a shower to cool off but it didn't work. She couldn't even put water in the sink basin to wash off. She said she tried to find a number to call but couldn't (no book in her room).
The response to these concerns by the manager was that this 93 year old who walks with a cane should have come down to the front desk at 11:30 p.m. and told someone. Really?! No apology or concern by the general manager. We decided all we wanted was to get out of there and quick! We did not have a chance to use the indoor pool or walk on the parking lot by the lake. We never saw a heated outdoor pool, fitness facility or told about unlimited access to 3 indoor waterparks that is mentioned in the AAA Tour book advertisement. I do not believe they have an outdoor pool or fitness facility as mentioned in the advertisement. We were charged the $222 and could not get this off our credit card billing.
The general manager lied about us booking "lake view rooms vs. lakefront rooms" and threatened us into signing for the cancellation fee. NO consumer should have to pay a cancellation fee for rooms that are not maintained, items unusable and in a hotel that is filthy. Let alone being deceived by the advertisement. Consumers should be aware of this hotel especially when paying $133 a night!

I am physically handicapped and had a very bad experience at Days Inn, 4400 Connecticut Ave, Wash DC and was humiliated and mistreated, moved from room to another in spite of my physical movement limitation and overcharged from the contract rate and then charged for a complimentary parking at a Handicap Parking. Ms. ** mislead and would not answer phone calls or respond to faxes and mislead me that she would be issuing credit for $30 plus $23.70 for the overcharge. She would not give me the copy of the contract and claimed she could not find the contract copy. This establishment should be questioned for this and held accountable for their actions.

I booked a suite recently at the Days Inn Golden Colorado. Immediately there were issues. We were on the 3rd floor and the elevator didn't work. The key scan on the back door, where we were told to park, did not work. On entering the suite, we noticed there was not a TV in the bedroom. With all the other issues, I assumed we just ended up in a crappy hotel. Apparently, there should have been a tv in the bedroom and 7 days later there was a $500 charge on my debit card from Days Inn. When calling to find out what the charge was for, they accused me of stealing a TV. I had to call the police department to start an investigation. Days Inn offered no recourse nor apology. It has been 11 days now and they have not reversed the charge. Leaving me with multiple bounced check charges. I am beyond angry and will never utilize a Days Inn again.

Booked place though Hotel Power for $86. We didn't stay since they have policy of not letting people in if they have local driver license. Front desk person told us we gonna get a refund. 4 weeks passed. Hotel Power is not helping us to get money back. Both Manager and General manager are refusing to help. They told Expedia that we stayed there and we never did. They oversold their own rooms and charge 2 people. How illegal. Worst part we cannot get money back.

We stayed at the Days Inn by the Winnipeg Airport Dec 29. For the money $160 this was the worst hotel stay I can say we have ever had. The rooms and pool area all mediocre. Not worth that price. Three hours after check in we were called saying we had to come back to the desk because we didn't "check in" properly. At some time after midnight we were called by the front desk citing a noise complaint.
We had long since sleeping and this call woke us all. Upon check out I wanted to use my debit card and have my cc refunded. No. Not company policy. (I also don't agree with instant cc card upon reservation either). It's just to hold the room. Not pay it in advance. Wouldn't recommend to anyone. The only thing I can say is that the girl working the front desk was very pleasant. Won't stay again.

Do not use a third party when booking. Used Hotwire to book a room - "Secret Deal" - showed up and no room available at Days Inn, Birmingham, Alabama, when I arrived. They said Hotwire should never have sold it. Found out later, Days Inn charged my account. They told AMEX that it was a non cancellation booking AND that someone had checked in. I am sure SOMEONE did check in....just not me! Days Inn sold the room twice and took two payments - how illegal. I am still trying to get copies of check in documents from Days Inn to PROVE I checked in. They keep stalling, saying the person who can help me won't be in till midnight and call back then.

Had reserved a room for Thanksgiving Holiday. The door James didn't want to open I guess from the carpet fit...then pulled the sheets up to check for bedbugs and found the mattress totally slit open. I have pictures. It was Day's Inn west Ocala, FL. They told me upfront they could do nothing. There are 2 more Days Inn in Ocala, but they are privately owned. I finally got a refund and left with no apology. It was room 127. Trust me don't stay there.

Thanksgiving evening 2016. My husband and I decided to stay in StL MO instead of driving home. I rented a room through hotels.com. It was 83.00, paid online for a room at Days Inn on Craig rd in Maryland Heights, MO. We checked in around 10 pm. I was mortified by the filth. I spent the next couple hrs trying to photograph and contact Days Inn to complain instead of relaxing. We stripped the bed down and used emergency blankets we carry in our trunk. They were way cleaner than what was on the bed or the pullout couch. It actually had just been folded up with visibly dirty sheets pocket change and Cheetos.
We used the pitiful excuse for towels and wash cloths to wipe tables to store my purse clothes etc because the floor wasn't an option. The wifi wouldn't connect, couldn't shower after feeling so dirty because it was gross and not enough towels. Was up 'til probably 3:30 am before finally falling asleep. I slept with my slippers on, didn't want to forget and walk on carpet, wow. Left Friday morning, checked my bank acct. and was charged 83 for the room and an additional 73.00 for incidentals??? Wasn't informed of that charge. Called the motel and was told I would receive it back probably by Mon. Won't hold my breath on that. This place should be fined and closed.

One of the worst customer service experiences I have ever had. I accidentally left my makeup bag at the hotel and called a few days later to get it returned. The man told me I could not get it sent back to me because he could not take my credit card and address information (which he already had because I paid to stay there). So I had to order a prelabel to send to them so they could return my bag after a long complicated process. After 2 weeks I received an empty makeup bag with all of my things missing. I had 200 dollars worth of stuff on my bag and I am extremely disappointed in whoever stole it and the customer service I received. When I called to complain, nothing added up and said they should have been able to send it to me days later and that whoever I was talking with did not follow their return lost items policy.
Everyone kept saying there was nothing they could do to help throughout the whole process and did not value me as a customer at all. I DO NOT recommend staying at a Days Inn after my experiences there. I do not normally make complaints about people, but this was the worst I have ever been treated. I understand that I forgot something and that is my fault, but if you want to succeed as a company you must treat the people paying for your services with respect and care. I received neither of those things from Days Inn.

I was really disappointed that I paid $80 to stay in this nasty hotel. Cigarette ashes still in the room. Dust about an inch thick. The tub was dirty! I did not shower, I did not sleep under the covers. The sheets were paper thin and I requested another one just to lay on top to get through the night. I won't mention the smell. Overall the place is not ready to be used at all. Totally disgusted. I wish I could get every cent back. I give this place a negative 99.

Stayed one night at the Days Inn, Red Wing Mn. It was disgusting, torn carpet, stained bed sheets, light fixture in bathroom was one exposed bare bulb, definitely an electrical hazard. Was afraid to shower in the morning. The temp control knob in small dirty fridge fell off, our food and drink froze, the knob was so dirty on underside almost vomited. The area for breakfast was so small only one person at a time. The manager was rude. NEVER GO THERE AGAIN. Cost me 102.00 for a horrible night. Can't believe this is a Wyndham property. DISGUSTING.

When I stayed at Days Inn Panguitch for one night, I was charged double. The past few weeks I have been trying to get it resolved and get my money back, but efforts have been entirely useless. I don't feel that my concerns have been heard by the staff, though they are pretty much civil. The best part of my stay was the hot chocolate in the continental breakfast (packets you mix with hot water). I'm growing more and more dissatisfied with Days Inn as time goes on and nothing gets resolved. I will definitely avoid staying at any Days Inn in the future.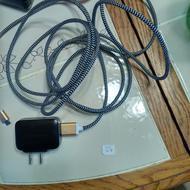 My father and myself stayed in a total of 7 different Days Inns on our 2 week vacation. On Sept 30, 2016 we stayed at a Days Inn in Forest City, Arkansas. We thought this one was nice because it had a restaurant attach and a 5.00 off coupon for each of our breakfast. The rooms were nice. At 7.00 am we went to breakfast. I had left my phone in the room to charge, we hadn't checked out yet, after breakfast I went back to retrieve my phone. I entered my room only to find my phone was gone along with my charger. I immediately ran back to the check in desk and reported it. The young clerk said to me, "Well no one went into your room". Which was repeated to me over and over again throughout the 7 hrs we waited for the manager to arrive to show us the video footage of who went into my room.
I called the police filed a report. While the police officer was there he and I and my father went back to my room. For some reason the maid followed us back there??? I gave the officer my info on what my phone cost and what the description of it. And the maid was down on the floor looking around on the floor again?? The officer left. Nothing left to do but wait for the manager at this point, so we did. Within about an hour, while standing outside my room, the hotel clerk walks up to me and hands me my phone and again says, "See no one was in your room". I immediately looked at it and saw on the screen my sims card and sd card were gone. I asked, "Where did you find it?" She replied, an elderly couple found it in the parking lot. When asked what and who they were, she didn't know. Hmmm right. I had to borrow my fathers phone and cancel all my credit cards banking account were locked and sims card canceled.
I then waiting with my elderly father in the lobby for 7 hrs for the manager to show up (I'm sure if the place was being robbed the manager wouldn't take 7 hrs to show up). While we waited we weren't even offered a glass of water. Upon arrival of the manager we call the police officer back. The footage showed the off duty maintenance man and that damn maid near my door just after 7 am while were at breakfast... Hmm? No one else! Also it shows no one turned in my phone to the desk clerk. I have tried calling the Days Inn several times to talk to the manager. Funny he's never there. When returning home my Father had a package delivered to his home return address was Days Inn Forest City Arkansas. It wasn't even address to his correct name and the police report was in my name.
Inside was my original sms card verified by my provider and a charger that was not mine. My SD card was not returned. Which had memories of my Mother just before she passed away in late April. The last photo I took of my Mother is on that card along with our Vacation photos together. My Father isn't going to be around forever and I want those memories in those photos. I called corporate office, reported our experience. They said they'd call me back. Almost 3 weeks and have heard from no one as of yet. We stayed in 7 Days Inns 2 rooms and sometimes 2 nights. Come on! I don't recommend staying in another.

I reserved the room on july 25th 2016 for oct. 29th 2016. I had to use my card to reserve the room which I DID through expedia but it gave the option to say if you wanted the card charged or pay in cash. I put pay in cash when I arrive on oct. 29th 2016. I looked at my account on oct. 20th 2016 and days inn charged my card 152.74. I reached out to days inn around 5:10 pm est and the rep. was extremely rude and disrespectful and lied and said "I had to call expedia". I reached out to expedia. They advised me to called Days Inn. Once I DID the same rep. was still rude and disrespectful. I asked to speak with a manager. He replied I had to called back the next day. The rep used profanity while talking to me and wanted to argue with me about my funds when I asked for the corporate #. The rep. then hangs up and when I called back hung up again.
I called days inn 31 times and the rep. continued to pick up and hang up without saying anything. I then used my co-worker phone and asked for the corporate office #. He provided me with the wyndham hotel # where a rep from there gave me the corporate # for days inn. I reached out to my bank wells fargo to do a dispute and they reached out to days inn and the bank rep was told by hotel rep that he couldn't cancel. I had to wait and call back the next day.
I don't want to ever do business with days inn and I want my reservations cancelled. I will tell everyone that I know not to ever do business with days inn. I HAVE NEVER EXPERIENCED SUCH HORRIBLE CUSTOMER SERVICE IN MY LIFE. I will take my money to a hotel that will appreciate me as a customer. I want my reservations to be cancelled and my refund and I will never do business with days inn or any other hotels that are affiliated with days inn.

We had stayed at the Days Inn Bridgeport WV and I had a FULLY-HANDICAPPED woman with my family when we stayed there. Well I guess she had an accident while she was asleep and we didn't know about it because she had already got a shower from our daughter. We went to go back that evening. They told us to get off the property or they were gonna call the local police and charged our card 700 dollars for the mattress that they get cheap for buying in bulk but it's OK. I tried getting a hold of corporate but they won't return our phone calls or anything. Don't get me wrong. Yeah I can see them getting upset over it but not like they did to us that evening so we went to BEST WESTERN and explained everything. They said if it happens it happens, no big deal. Now that's good business.

ConsumerAffairs Research Team
The ConsumerAffairs Research Team believes everyone deserves to make smart decisions. We aim to provide readers with the most up-to-date information available about today's consumer products and services.
Days Inn was founded in 1970 and is headquartered in Parsippany, N.J. It is a subsidiary of Wyndham Hotel Group and is classified as one of their economy brands. Days Inn operates almost 2000 hotels worldwide and includes three brands: Days Inn, Days Hotels and Days Inn & Suites.
Free breakfast: Days Inn offers an expansive complimentary breakfast to all guests. The Free Daybreak Breakfast includes fresh fruit, cereal, oatmeal, yogurt and other select items at different locations. Free coffee and tea is also available in all guest rooms.
Free Wi-Fi: Days Inn provides all guests with free Wi-Fi in their rooms as well as in common areas.
Special discounts: This chain of hotels offers discounts to members of certain groups, like AAA, CAA and AARP. They also have special offers that change seasonally. To see the most recent offers, travelers can visit the Days Inn website.
Wyndham Rewards: Days Inn participates in the Wyndham Rewards program, so points earned at Days Inn can be used at any of the Wyndham brands, including other economy hotels like Super 8 and Knights Inn as well as upscale resorts like Dolce and Wyndham Grand. Members earn a minimum of 1,000 points for every stay.
Sustainability: The Wyndham group continually works to lessen its properties impact on the environment. The Wyndham Green Tool box is a proprietary online system that lets the company monitor water and energy use as well as waste production and emissions company-wide.
Best for Days Inn caters to individuals looking for a great value. It's suitable for solo travelers, families and retirees.
Company Name:

Days Inn

Website:

http://www.daysinn.com/