Consumer Complaints and Reviews

Booked place though Hotel Power for $86. We didn't stay since they have policy of not letting people in if they have local driver license. Front desk person told us we gonna get a refund. 4 weeks passed. Hotel Power is not helping us to get money back. Both Manager and General manager are refusing to help. They told Expedia that we stayed there and we never did. They oversold their own rooms and charge 2 people. How illegal. Worst part we cannot get money back.

We stayed at the Days Inn by the Winnipeg Airport Dec 29. For the money $160 this was the worst hotel stay I can say we have ever had. The rooms and pool area all mediocre. Not worth that price. Three hours after check in we were called saying we had to come back to the desk because we didn't "check in" properly. At some time after midnight we were called by the front desk citing a noise complaint.
We had long since sleeping and this call woke us all. Upon check out I wanted to use my debit card and have my cc refunded. No. Not company policy. (I also don't agree with instant cc card upon reservation either). It's just to hold the room. Not pay it in advance. Wouldn't recommend to anyone. The only thing I can say is that the girl working the front desk was very pleasant. Won't stay again.

Do not use a third party when booking. Used Hotwire to book a room - "Secret Deal" - showed up and no room available at Days Inn, Birmingham, Alabama, when I arrived. They said Hotwire should never have sold it. Found out later, Days Inn charged my account. They told AMEX that it was a non cancellation booking AND that someone had checked in. I am sure SOMEONE did check in....just not me! Days Inn sold the room twice and took two payments - how illegal. I am still trying to get copies of check in documents from Days Inn to PROVE I checked in. They keep stalling, saying the person who can help me won't be in till midnight and call back then.

Had reserved a room for Thanksgiving Holiday. The door James didn't want to open I guess from the carpet fit...then pulled the sheets up to check for bedbugs and found the mattress totally slit open. I have pictures. It was Day's Inn west Ocala, FL. They told me upfront they could do nothing. There are 2 more Days Inn in Ocala, but they are privately owned. I finally got a refund and left with no apology. It was room 127. Trust me don't stay there.

Thanksgiving evening 2016. My husband and I decided to stay in StL MO instead of driving home. I rented a room through hotels.com. It was 83.00, paid online for a room at Days Inn on Craig rd in Maryland Heights, MO. We checked in around 10 pm. I was mortified by the filth. I spent the next couple hrs trying to photograph and contact Days Inn to complain instead of relaxing. We stripped the bed down and used emergency blankets we carry in our trunk. They were way cleaner than what was on the bed or the pullout couch. It actually had just been folded up with visibly dirty sheets pocket change and Cheetos.
We used the pitiful excuse for towels and wash cloths to wipe tables to store my purse clothes etc because the floor wasn't an option. The wifi wouldn't connect, couldn't shower after feeling so dirty because it was gross and not enough towels. Was up 'til probably 3:30 am before finally falling asleep. I slept with my slippers on, didn't want to forget and walk on carpet, wow. Left Friday morning, checked my bank acct. and was charged 83 for the room and an additional 73.00 for incidentals??? Wasn't informed of that charge. Called the motel and was told I would receive it back probably by Mon. Won't hold my breath on that. This place should be fined and closed.
How do I know I can trust these reviews about Days Inn?
668,849 reviews on ConsumerAffairs are verified.
We require contact information to ensure our reviewers are real.
We use intelligent software that helps us maintain the integrity of reviews.
Our moderators read all reviews to verify quality and helpfulness.
For more information about reviews on ConsumerAffairs.com please visit our FAQ.

One of the worst customer service experiences I have ever had. I accidentally left my makeup bag at the hotel and called a few days later to get it returned. The man told me I could not get it sent back to me because he could not take my credit card and address information (which he already had because I paid to stay there). So I had to order a prelabel to send to them so they could return my bag after a long complicated process. After 2 weeks I received an empty makeup bag with all of my things missing. I had 200 dollars worth of stuff on my bag and I am extremely disappointed in whoever stole it and the customer service I received. When I called to complain, nothing added up and said they should have been able to send it to me days later and that whoever I was talking with did not follow their return lost items policy.
Everyone kept saying there was nothing they could do to help throughout the whole process and did not value me as a customer at all. I DO NOT recommend staying at a Days Inn after my experiences there. I do not normally make complaints about people, but this was the worst I have ever been treated. I understand that I forgot something and that is my fault, but if you want to succeed as a company you must treat the people paying for your services with respect and care. I received neither of those things from Days Inn.

I was really disappointed that I paid $80 to stay in this nasty hotel. Cigarette ashes still in the room. Dust about an inch thick. The tub was dirty! I did not shower, I did not sleep under the covers. The sheets were paper thin and I requested another one just to lay on top to get through the night. I won't mention the smell. Overall the place is not ready to be used at all. Totally disgusted. I wish I could get every cent back. I give this place a negative 99.

Stayed one night at the Days Inn, Red Wing Mn. It was disgusting, torn carpet, stained bed sheets, light fixture in bathroom was one exposed bare bulb, definitely an electrical hazard. Was afraid to shower in the morning. The temp control knob in small dirty fridge fell off, our food and drink froze, the knob was so dirty on underside almost vomited. The area for breakfast was so small only one person at a time. The manager was rude. NEVER GO THERE AGAIN. Cost me 102.00 for a horrible night. Can't believe this is a Wyndham property. DISGUSTING.

When I stayed at Days Inn Panguitch for one night, I was charged double. The past few weeks I have been trying to get it resolved and get my money back, but efforts have been entirely useless. I don't feel that my concerns have been heard by the staff, though they are pretty much civil. The best part of my stay was the hot chocolate in the continental breakfast (packets you mix with hot water). I'm growing more and more dissatisfied with Days Inn as time goes on and nothing gets resolved. I will definitely avoid staying at any Days Inn in the future.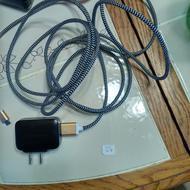 My father and myself stayed in a total of 7 different Days Inns on our 2 week vacation. On Sept 30, 2016 we stayed at a Days Inn in Forest City, Arkansas. We thought this one was nice because it had a restaurant attach and a 5.00 off coupon for each of our breakfast. The rooms were nice. At 7.00 am we went to breakfast. I had left my phone in the room to charge, we hadn't checked out yet, after breakfast I went back to retrieve my phone. I entered my room only to find my phone was gone along with my charger. I immediately ran back to the check in desk and reported it. The young clerk said to me, "Well no one went into your room". Which was repeated to me over and over again throughout the 7 hrs we waited for the manager to arrive to show us the video footage of who went into my room.
I called the police filed a report. While the police officer was there he and I and my father went back to my room. For some reason the maid followed us back there??? I gave the officer my info on what my phone cost and what the description of it. And the maid was down on the floor looking around on the floor again?? The officer left. Nothing left to do but wait for the manager at this point, so we did. Within about an hour, while standing outside my room, the hotel clerk walks up to me and hands me my phone and again says, "See no one was in your room". I immediately looked at it and saw on the screen my sims card and sd card were gone. I asked, "Where did you find it?" She replied, an elderly couple found it in the parking lot. When asked what and who they were, she didn't know. Hmmm right. I had to borrow my fathers phone and cancel all my credit cards banking account were locked and sims card canceled.
I then waiting with my elderly father in the lobby for 7 hrs for the manager to show up (I'm sure if the place was being robbed the manager wouldn't take 7 hrs to show up). While we waited we weren't even offered a glass of water. Upon arrival of the manager we call the police officer back. The footage showed the off duty maintenance man and that damn maid near my door just after 7 am while were at breakfast... Hmm? No one else! Also it shows no one turned in my phone to the desk clerk. I have tried calling the Days Inn several times to talk to the manager. Funny he's never there. When returning home my Father had a package delivered to his home return address was Days Inn Forest City Arkansas. It wasn't even address to his correct name and the police report was in my name.
Inside was my original sms card verified by my provider and a charger that was not mine. My SD card was not returned. Which had memories of my Mother just before she passed away in late April. The last photo I took of my Mother is on that card along with our Vacation photos together. My Father isn't going to be around forever and I want those memories in those photos. I called corporate office, reported our experience. They said they'd call me back. Almost 3 weeks and have heard from no one as of yet. We stayed in 7 Days Inns 2 rooms and sometimes 2 nights. Come on! I don't recommend staying in another.

I reserved the room on july 25th 2016 for oct. 29th 2016. I had to use my card to reserve the room which I DID through expedia but it gave the option to say if you wanted the card charged or pay in cash. I put pay in cash when I arrive on oct. 29th 2016. I looked at my account on oct. 20th 2016 and days inn charged my card 152.74. I reached out to days inn around 5:10 pm est and the rep. was extremely rude and disrespectful and lied and said "I had to call expedia". I reached out to expedia. They advised me to called Days Inn. Once I DID the same rep. was still rude and disrespectful. I asked to speak with a manager. He replied I had to called back the next day. The rep used profanity while talking to me and wanted to argue with me about my funds when I asked for the corporate #. The rep. then hangs up and when I called back hung up again.
I called days inn 31 times and the rep. continued to pick up and hang up without saying anything. I then used my co-worker phone and asked for the corporate office #. He provided me with the wyndham hotel # where a rep from there gave me the corporate # for days inn. I reached out to my bank wells fargo to do a dispute and they reached out to days inn and the bank rep was told by hotel rep that he couldn't cancel. I had to wait and call back the next day.
I don't want to ever do business with days inn and I want my reservations cancelled. I will tell everyone that I know not to ever do business with days inn. I HAVE NEVER EXPERIENCED SUCH HORRIBLE CUSTOMER SERVICE IN MY LIFE. I will take my money to a hotel that will appreciate me as a customer. I want my reservations to be cancelled and my refund and I will never do business with days inn or any other hotels that are affiliated with days inn.

We had stayed at the Days Inn Bridgeport WV and I had a FULLY-HANDICAPPED woman with my family when we stayed there. Well I guess she had an accident while she was asleep and we didn't know about it because she had already got a shower from our daughter. We went to go back that evening. They told us to get off the property or they were gonna call the local police and charged our card 700 dollars for the mattress that they get cheap for buying in bulk but it's OK. I tried getting a hold of corporate but they won't return our phone calls or anything. Don't get me wrong. Yeah I can see them getting upset over it but not like they did to us that evening so we went to BEST WESTERN and explained everything. They said if it happens it happens, no big deal. Now that's good business.

When I went into the Days Inn on Queen street in Toronto at 10 am to cancel the reservation I had made for 3 nights I was told that it was too late and they would keep my $169.00 for that Friday night. I had asked specifically when cancellation was due and told that it was 4 pm of same day. The manager is a sleazy man named **. The lobby smelled of old cooked food and there were roach traps in full view of the front desk. The curtains, furniture and windows were yellowed and filthy. I can only imagine what a room would have looked like. I hope this little thief uses some of his unearned money to buy some Fabreeze and rat traps. I do wonder how an American hotel chain could have such low standards. They should be ashamed.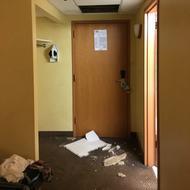 Me and my family stayed there on the night of 8/12. We were violently awoken at 3:30 am by the sound of water rushing down the walls. We were on the 2nd floor. We got up to see what the issue was and then witnessed the ceiling cave. There was water everywhere! It was very unsettling. We packed and rushed out of there. The guy at the front desk was overwhelmed and didn't know what to do. The water damaged my cell phone and computer and the hotel does not want to accept liability – they didn't even want to reimburse us for the stay! They refuse to provide me with their insurance carrier for me to file a claim but did admit that the flood was due to a running toilet on the 4th floor. I have video of the ceiling and the flood. I appreciate anyone to assist me with their carrier information so I can file my claim accordingly. I am not filing a claim through my insurance carrier.

These are one of the worst kept hotels I have ever stayed in. They are all owned by the foreigners now and it's a shame the way they do us. We travel a lot and it's gotten so bad in hotels I would just soon sleep in my vehicle. We stayed at this Days Inn this past weekend. The lady changed the price like three times. I was dizzy trying to figure out what she was talking about. It started out at 74.00 and by the time I was done it was 90... and I finally gave her 100 dollar bill and asked her about roaches and bed bugs and she said "no, no bugs". Well I had to ask her for my change, and then she asked for my bank card. I said "for what", she said in case we destroy the room!
Really have you seen their rooms? Well I told her that nothing better be charged to my card and she said "nooo". OK so we finally got to the room and the sink, toilet is stopped up, the air conditioning is a window unit setting on the floor. So mind you the floor is wet, my sister stepped in that mess... bugs in bathroom, couldn't watch TV it was so snowy... so I would like a refund. I sit in a chair all night... and we only stayed because my mom is 90 and was getting tired... or I would have moved her right out of there. They should be ashamed to give this kind of service. Will never stay at another Days Inn... almost all hotels are owned by foreigners now and we have to eat their **. Didn't give me a receipt... but the room was 130 and the date was the 24th of Sept 2016.

Im checked in on Sept. 9th – Sept. 11th and when I went to sleep the whole night I found myself scratching all night. So when I checked myself Sat night and I see little bites on me first I thought they were mosquitoes because we left the balcony door open for a little bit on Sat morning but when Sun morning came I knew they were not mosquito's bites. They were bed bug bites. We told management but they said a manager will call us. And here it is Sept 25th. No call. I have pics to prove my allegations and also a pic of bugs on our towel. My husband is an exterminator. We checked the mattress and it was infested!!! We appreciate some feed back!!!

We arrived at the Days Inn in Eau Claire WI at 22:00 on September 10 2016. Paid for the room by credit card. When we arrived back home and checked the card statement on Monday September 12 we found we were charged twice for the room. We tried to contact the hotel directly by phone and were told the manager would call us back. We are still waiting for that call. We tried to email their head office to which we received a confirmation email saying they did receive it and would get back to us in 3 business days. It has now been 11 days without a response.

This hotel from the time me and my boyfriend got there was disgusting. Smelled of urine and like a old mop or something had been used. We checked in and had room 328. So as we got into the room and put our things down I was afraid to even sleep there. While in the room there was a tile in the ceiling that looked as if it had water damage. Next to that on the wall it looked like there was some kind of perspiration coming from the vents. They could've wiped it up or something. The comforter for the bed had burn cigarette holes. The complimentary breakfast was a joke. In the bread container they had bread, muffins, bagels and frozen waffles. Yes frozen waffles. I was so shocked to see that. Never again will this be a place I come too. Never again!!!

Days inn columbus in. - Parking lot bad. Place is dirty. Doors on east side rusted and hard to open. Place has went downhill in 2 years!! Wires hanging in walkway.

Very dissatisfied with a maid here at Days Inn in Aiken SC. She would enter your room right after she knocked not giving you time to answer the door. After verbally telling her to "Please stop doing that" she would wait until I left to enter my room to turn my ac off, leave my curtain open for others to see inside my room and God only knows what else she was doing in my room. This is the first and pray the last bad experience I will encounter with Days Inn.

Customer service was great. The price for the use we had was wonderful. Lots of eating establishments within walking distance. Was great all together. It will be a very useful choice for families to ball teams to stay. Plenty of food choices that are great values and thick enough walls that next door neighbors won't be a bother.

There was no service at all. Did not even leave the room but to keep looking out to make sure our truck and RV was safe. Place is a DUMP. Unsatisfactory. You have people coming up to you asking for money and hanging around the parking lot, trash all over and the parking lot is not taken care of, needs repaved - This place needs to be closed down.

Horrible... from the moment we got there. A line of people complaining. And the female Manager ran away crying. They put us in a room by the pool and workout room. And the banquet room were right around the corner. And the noise from the banquet room people in the hallways. We ask twice to change our room. No rooms left.
So we told her we are leaving... after staying one night. And got billed for 2 night. And the bartender tried to double bill us also. Ordered 2 beers. Paid cash. When back for a second round ordered 3 beers ($5.00 a bottle). She charged $27.00. I said "it's $5 a bottle". "Yea" she says "you had 5 bottles beer". I said "I paid cash for the first 2 bottles". She goes into her pocket and takes out the $10 Dollar bill I gave her.

After a long drive from N.D. my parents needed to rest because my mom's feet and legs were swelling. We arrived at this Days Inn in Nashville 1/18/16 very late and I purchased two rooms for the night. My room (209) looked like it has not been vacuum in days and there was blood splatters on the bathroom door and wall. There was stains and burn holes in the bed spreads. Told the desk clerk and after several attempts to reach the manager Jay **, he finally called me Friday late evening on 8/19/16. Said he would call back next week and never did. I called on 8/30/16. He finally returned my call and called again with a solution of a $20 gift card. My room was $71.64 x2. I don't think so. I want a full refund. My parents room (114) had a wobble toilet.

Our room smelled of strong urine and the lamp shade was tore off and molding on and around the floor was laying on the bed, just a very smelly room.

Pool was green and not being correctly cleaned. We're afraid to swim in for fear of getting sick. Black mold was everywhere in room: on ceiling, on bedspread, on furniture. It was scary and disgusting. Advertised breakfast was lacking, no one was on site to keep things full. I am requesting a full refund from Hotwire for this disaster. My daughter paid for this week with her credit card and we shared the cost. Hotwire advertised this as paying and then finding out where you stay. I will never use this site again. Saving money does not mean I have to be put in danger. Hotwire and Days Inn are equally at fault. I am requesting a full refund.

From the first night my husband and I were there we were very uncomfortable due to many broken windows on the second floor. Upon entrance to our room the rug was completely dirty and greasy. The hotel gave us a very old box of facial tissue that was stale smelling and one bar of soap without shampoo. There was an old shower cap hanging from the back of the door. Our coffee pot stopped working on the second day. I asked a maid, who was outside of our rooms, for fresh towels and she ignored me. She began to yell then took her cart and pushed it quickly down the hall. The entire staff spoke no English except the front desk clerk. The vending machines were out of order which would have included water and soda. My husband and I will report them to the health department since there are residents there who are being the treated the same obviously (and we were only visiting family.)

This is the worst hotel I have ever stayed in. The floors were stained and the lamps were missing light bulbs. The Windows peeled and so did all the furniture. As soon as I walked in I wanted to leave and it smelled like poop. I was afraid to put my hair on the bed. I was also scared to go in the pool. There is no elevator so you have to carry your luggage up 2 flights of stairs. The only good part about my stay is that I was only staying 1 night. We will never be returning to any Days Inn hotel ever again. I recommend you do not stay there you will regret it immediately!!! This place is disgusting and I have no idea how they remain open.

My husband and I moved here after living in our car for 7 weeks. The experience has been horrible. I am told every day I will have to move out for one reason or another. I have guest and family over to see me. They have told me they could not go to the pool with me. I have my disabled son living with me and they try every day to make us move out. This is franchised by Indians, horrible people to deal with, charging me $1 for toilet tissue... The list goes on. I will never recommend this place, has left a bad taste in my mouth...

I made reservations through Expedia on Friday night, July 29th at Days Inn at Hampton VA. When I checked in they asked to verify my Debit Card. We checked out Saturday morning. On Monday, Aug 1, I was checking my bank balance. I was shocked to see I was overdrawn because Expedia took $98.75 and Days Inn took out $75.37. Monday morning I called Days Inn and they said they will take care of it. It should be back in my account 3 or 4 days.
On Monday Aug 8th I still had not received the credit. I called Days Inn again. They told me they had put it through on the 8th and I would have it in my account the next day. Today is the 9th. Still nothing. My bank has not received any credit. In the meantime I have had to put a claim into my bank to get the overdraft taken off. I really think that I should receive the night free for all the trouble I have been through. I am also contacting Expedia with the same complaint. We left early and did not get a receipt.
Company Name:

Days Inn

Website:

http://www.daysinn.com/