Consumers advised to use caution when booking vacation travel
02/15/2017
|
ConsumerAffairs

By Mark Huffman
Mark Huffman has been a consumer news reporter for ConsumerAffairs ... Read Full Bio→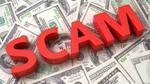 February is prime vacation travel time, with many people seeking warmer temperatures in the tropics. So it's probably a good time to remind consumers about the prevalence of travel scams.
In Florida, Attorney General Pam Bondi has announced a settlement that permanently shuts down a travel company operation that she says was deceiving consumers with its sales tactics.
The agreement bars Map Destinations, LLC and its owners, operators, and managers from marketing travel cl...
More
Attorney general secures temporary injunction, shutting down several Florida operators
01/18/2016
|
ConsumerAffairs

By Mark Huffman
Mark Huffman has been a consumer news reporter for ConsumerAffairs ... Read Full Bio→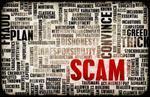 Summer is normally the season associated with vacation travel, but plenty of snow birds travel in the winter, usually seeking the warmer climate of Florida or the desert southwest.
That keeps lawyers and investigators in Florida Attorney General Pam Bondi's office pretty busy, as they try to protect consumers from shady travel promoters and outright scammers.
In December, Bondi's office took action to shut down three travel companies it said were deceiving consumers. Now,...
More
Sort By