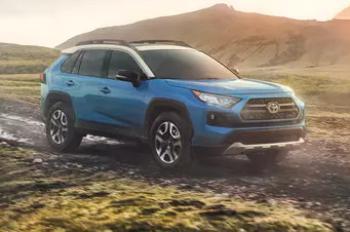 Drivers could lose control of the vehicle
Toyota is recalling about 9,500 model year 2019-2020 RAV4s and RAV4 Hybrids.
The front lower suspension arms, which connect to the front wheels, on the subject vehicles may have been manufactured with improperly produced material.
If the vehicle is driven frequently with rapid acceleration and deceleration over its lifetime, an involved front lower suspension arm can eventually separate, resulting in a loss of vehicle control, increasing the risk of a crash.
Toyota will no...