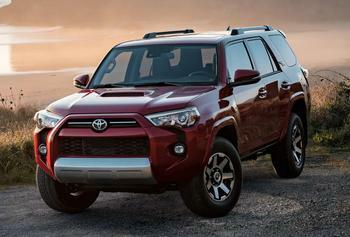 The load carrying capacity label may become illegible
Gulf States Toyota (GST) is recalling 661 model year 2022 4Runners, Tacomas, Highlanders and Highlander Hybrids.
The load carrying capacity modification labels may not be permanent and can fade, becoming illegible.
An illegible label may allow the vehicle to be overloaded, increasing the risk of a crash.
GST will notify owners by mail, including a replacement load carrying capacity modification label for their vehicle and detailed replacement instructions free of charge.
Ow...