Toyota Recalls and Class Action Lawsuits
The foot-operated parking brake system that has a parking brake cable that may disengage
10/27/2016
|
ConsumerAffairs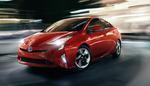 Toyota Motor Engineering & Manufacturing is recalling 91,585 model year 2016-2017 Prius vehicles manufactured August 6, 2015, to October 3, 2016.
The recalled vehicles are equipped with a foot-operated parking brake system that has a parking brake cable that may disengage.
If the parking brake cable disengages from the mechanism and the transmission is left in a gear other than 'Park' while the ignition is on and the driver leaves the vehicle, the vehicle may roll unexpec...
More
The vehicle's accessory exhaust tips may contact people and possibly burn them
09/02/2016
|
ConsumerAffairs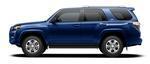 Southeast Toyota Distributors (SET) is recalling 425 model year 2010-2015 Toyota 4Runners manufactured September 3, 2009, to December 1, 2014.
The vehicles may be equipped with accessory exhaust tips installed by SET or SET dealers that may contact people and possibly burn them while they are standing behind the vehicle.
Contact with an exhaust tip may result in personal injury.
SET will notify owners, and dealers will install a re-designed exhaust tip that is smaller in d...
More
Sort By