Toyota Recalls and Class Action Lawsuits
Toyota and Lexus vehicles with possible engine block issue recalled
02/10/2020
|
ConsumerAffairs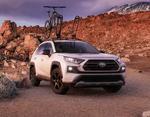 Toyota is recalling about 44,00 model year 2020 Avalon Hybrids, Camrys, Camry Hybrids; model year 2019-2020 RAV4s, RAV4 Hybrids and model year 2020 Lexus ES 300h vehicles.
Some of the vehicles may be equipped with an engine block that was manufactured incorrectly, which may cause coolant to leak internally and/or externally during normal engine operation.
This can lead to engine noise, engine smoke, warning lights/malfunction indicator illumination, an audible chime sound...
More
The airbag inflators may rupture or underinflate the bag
02/07/2020
|
ConsumerAffairs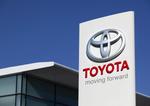 Toyota Motor Engineering & Manufacturing is recalling 138,842 model year 1998-2000 RAV4s, model year 1998-1999 RAV4 EVs & Celicas and model year 1997-1998 Supras.
The vehicles were equipped with Non-Azide Driver Airbag Inflators (NADI) and do not contain phase stabilized ammonium nitrate (PSAN) propellant.
Due to a manufacturing issue, the NADI inflators may absorb moisture, causing the inflators to rupture or the airbag cushion to underinflate.
An inflator rupture may res...
More
Sort By