Toyota Recalls and Class Action Lawsuits
The airbags may not deploy as intended in a crash
10/15/2018
|
ConsumerAffairs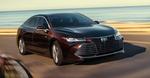 Toyota Motor Engineering & Manufacturing is recalling 168,187 model year 2018-2019 Toyota Tundras and Sequoias, and model year 2019 Toyota Avalons and Avalon Hybrids.
The airbag electronic control unit (ECU) may erroneously detect a fault during the vehicle start-up self check. If this occurs, the ECU may not deploy the airbags as intended, in the event of a crash.
Failure of the air bags to can increase the risk of injury in a crash.
Toyota will notify owners, and dealers...
More
The rear axle bearing bolts may not have been tightened sufficiently
10/12/2018
|
ConsumerAffairs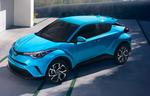 Toyota is recalling approximately 700 model year 2019 C-HRs in the U.S.
One or more rear axle bearing bolts on some vehicles may not have been tightened sufficiently during the manufacturing process.
If bolts become loose or detach during vehicle operation, they could damage the rear brake components or cause the rear wheels to detach, resulting in reduced brake performance or a potential loss of vehicle stability, increasing the risk of a crash.
Toyota dealers will notify...
More
Sort By