Toyota Recalls and Class Action Lawsuits
It may be possible to remove the ignition key without the transmission being in the "Park" position
01/10/2017
|
ConsumerAffairs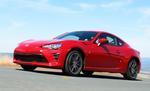 Toyota Motor Company is recalling 94 model year 2017 Toyota 86 vehicles manufactured July 1, 2016 through August 11, 2016 equipped with an automatic transmission and ignition key.
Vehicles with a push-to-start button or manual transmission are not affected.
It may be possible to remove the ignition key without the transmission being in the "Park" position. As such, these vehicles fail to conform to the requirements of Federal Motor Vehicle Safety Standard number 114, "The...
More
The front passenger knee air bag may malfunction
12/23/2016
|
ConsumerAffairs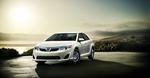 Toyota Motor Engineering & Manufacturing is recalling 12 model year 2016 Avalon, and 2017 Camry vehicles manufactured August 3, 2016, to September 12, 2016.
The front passenger knee air bag module may have been attached to the lower instrument panel with incorrect fasteners.
If the air bag was installed with incorrect fasteners, the fasteners may become loose over time, affecting the air bag deployment and increasing the risk of injury.
Toyota will notify owners, and deale...
More
Sort By