Consumer Complaints and Reviews

After a tire blowout on January 02, 2017 in Peeples Valley AZ and no tire shops in the area Prescott AZ was the closest city to buy a new tire. Upon my arrival at the Discount Tire store there was a line waiting for service and 2 older gentlemen were working the counter. They quickly dispatched their duties and phone calls.
But once they looked at me being a person of color they completely ignored my presence. And left their duties and out they went to the service area never to return. Then a young man appeared to be Hispanic and took charge and quickly helped me. Racial discrimination based on color of skin is against the law your. The 2 employees that thought it was humorous should be terminated.

Such amazing Customer Service!!! I was driving from Houston to Dallas for a meeting when I struck a nail, I was able to locate a Discount Tire a few miles from where my appointment was. Although there were many ahead of me in line when I arrived, I had mentioned my dilemma and driving in for a meeting and was on a time crunch. I was offered a ride to my location and so graciously picked up afterwards. My tire had been fixed and couldn't be happier. Mike is the Manager at Discount Tire and would recommend this shop!!! Thank you Mike and crew.

Purchased four new tires on 10/18/2016. While driving on 12/2/2016 one of the tires fell off the car. Thank goodness no one was hurt or worse. Haven't heard one word from the claims department. The vehicle sits in our driveway because no one in their right mind trusts driving it anymore. The work was performed at Machesney Park, IL Discount Tire. Will never go back.

Last 2 times I went in to get tires they left at least one lug nut off and a couple were broken. My car had them all when I took them in. This is a real safety issue for me and very dangerous. I am disappointed in them as I have gotten my tires there over the years.

10/23/2016 - I purchased a used 2014 Hyundai Elantra Sedan in March 2016. Before leaving the lot I went over any body and interior imperfections with the dealership. I pride myself on the fact that I take very good care of my vehicle mechanically and cosmetically. I had my car detailed the day before I went to Tires plus which was in the middle of August of 2016. At the time of the detail I arrived early to talk to the detail employee and make sure there were no scratches or nicks from the buffer. The car was fine except for items I knew of when I purchased the car.
On that following day I left my house and as I was driving down Mccarren Blvd my sensor inflation light came on. Tires Plus was just up the road on the right so I pulled into their shop. I've used Tires plus before to buy tires for my mustang in the past. The manager Dave helped me and went out and checked each tire and noticed a small nail in one of the tires. He was extremely polite and offered to fix it at no charge.
I had a seat in the waiting room and noticed maybe ten minutes later my car quickly passing by and speeding into the work bay. I then saw the gentleman driving my car back up quickly and pull in again very quickly. At that time there was a car parked at the work bay to the right of mine so I could only see the top of my car. About 25 minutes later the manager Dave came to let me know it would be a few more minutes and I asked if we could look at some custom rims and tires and he graciously help me and gave me the quotes. Soon after my car pulled up to the pickup door and the gentleman held the door for me and told me the light should turn off after I've driven a few minutes which it did. At that time again I did not see the passenger side of the car as he pulled up with the driver's side facing me.
I drove directly home and pulled into my private driveway. As I was exiting the car I noticed that the left seat panel was filthy smeared with a dirty greasy substance. I went into the garage to get my shampoo upholstery machine and as I walked out I noticed the front passenger rim looked like it had struck a curb of a cement parking block sideways. It was completely chewed up. These were brand new rims that were put on the car before it took it home from the dealer. I immediately called Tires Plus and a gentleman answered and I then asked for Dave. He told me Dave was busy and asked if he could help. I began to tell him the problem and while I was in mid sentence he said "Are you calling about your from passenger rim? I saw that." I told him I would call Dave back. After I had the mobile detail guy come over and charged me $50.00 to clean my seat.
I again called Tires Plus and Dave answered. I again explained the problem and Dave said "We don't have curbs in our work bays and I'll check all the workers' butts to see if they are dirty." I was upset because I knew I hadn't hit a curb and asked Dave if he remembered seeing it when he check each tire? His response was "I don't know. We don't check those things." I'm the only one who has driven the car since the purchase. The car remained in my private driveway until the next morning. The next morning I walked outside for my doctor's appointment and then noticed as the sun was hitting directly on the passenger door that the entire rock guard at the bottom looked as if had been struck by something that the car dragged across then as if it stopped and hit again taking the paint off. The vehicle remained in our private driveway and my mother's car was in the garage. We had no visitors.
At that point I called Tire Plus Headquarters for the Nevada region. I did receive a call back quickly and this was two days before I was going into the hospital for a major surgery which I would be hospitalized for six weeks. I do apologize that I do not have the name of gentleman who holds the title I believe of territory manager for that region but I can get it and add it to this post if this format allows me to? I spoke to him to let him know my concerns. I let him know that I was aware that they didn't have curbs and that still my rim and car rock panel were damaged. He truly proceeded to treat me as if I was just a crocked customer trying to scam them He asked me persistently what I wanted from them and tried twisting my words as to what I was complaining about. He said the following:
"What you're upset about is nobody listens to you correct? What you're saying is you don't think we did it? You want your car fixed?" And as I perceived what was a threatening manner "I'll have to get our insurance involved." At that point I just told him I want nothing except to let you know my car was most definitely damaged at your place of business. He then told me that when we hung up Dave would call me definitely today sometime and he would like to give you a discount on your custom rims and tires you want to order. I never heard from Dave which was fine because at that point I had no intention of doing business with them again.
Today is 10/23/2016. I had gone last night to a restaurant that is in the same shopping center as this Tire Plus store in Reno NV. There happens to be only one way in the center coming northbound from my home. As I was driving in the center it faces the work bays of Tire Plus. I witnessed a heavyset employee with dark hair actually lifting a large hand jack with is a considerable about of weight and heavy metal. Throwing it over the top of the vehicle he was working on striking the vehicle he was working on and the vehicle in the work bay to the right of it.
How do I know I can trust these reviews about Discount Tire?
671,225 reviews on ConsumerAffairs are verified.
We require contact information to ensure our reviewers are real.
We use intelligent software that helps us maintain the integrity of reviews.
Our moderators read all reviews to verify quality and helpfulness.
For more information about reviews on ConsumerAffairs.com please visit our FAQ.

I just took my car to Discount Tire in Southport today and was very satisfied with their tire replacement policy and customer service. I purchased the Falken tire about a year ago, and it still had a lot of tread left. I got a flat tire and told Discount that I wanted to claim my Road Hazard warranty on the certificate that I bought. Evan, the salesman, said that was no problem and that Discount would either repair or replace the tire free of charge.
Evan said they were very busy, (I was 5th in line), and that it would take about 1½ hours to get the repair done. I told him I would be at a nearby restaurant while I waited. Apparently they worked very fast, and had the car done in 45 minutes. The restaurant was noisy and I didn't hear my phone when he called. I was just amazed when Evan walked a block to the restaurant, came inside and told me my car was ready. Now that's great customer service!

After purchasing a full set (4) tires for my 2000 Suzuki Grand Vitara about 6 months I noticed small cracks in sidewall of two of the four. I immediately went to my local Discount Tire Co. and told them I was very dissatisfied with the service and poor performance of these tires. I was allowed almost the full credit price for the tires in an adjustment and got a full set of Michelin tires of much better quality with road hazard insurance, free balance and rotation for a very fair price. I highly recommend Discount Tire Co, to anyone seeking quality products and excellent customer service.

I was just told by Discount tires that my Michelin defender 90000 mile warranty tires are WORN OUT! The tires only have 30000 miles on them!! The rude sales person at Discount tire was not interested in the "so called tire replacement warranty certificates" Discount sold me with these tires at $16 per tire! He said "Well you know we can't be stupid about this--this is Arizona and you should know that no tire is going to last you that long!" The tires are also only 4 years old! He then wanted to sell me more of those LOUSY Michelin tires! My advice to tire buyers is NOT to buy MICHELIN TIRES ---and not to buy them from DISCOUNT!!

Yesterday was the 3rd and last bad experience dealing with Discount Tire. 3 chances and 3 consecutive strikes was extremely generous on my part. I won't be returning. Perhaps they should focus on return business rather than extreme sales pressure to increase profit TODAY. Apparently they fail to understand that most people have more than one car and they could make even more money with returning customers.

I have given my car Discount tire company to change old tires. They did it by charging $94. All looks good. I traveled 2 days no lights came ON. When I hit the Speed more than 40 MPH, I see ABS, VSC and 4WD is ON. I took it to Toyota showroom (camelback Toyota). They diagnosed it by charging $132 + tax and found, said to me, somebody recently messed it up with RH speed sensor wiring, have documentation C0200 codes. I took back my car to Discount Tire company and asked for it. They said they will send claim to Corporate, corporate will review and call me soon. It did happen.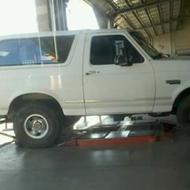 I originally bought a set of 5 BF Goodrich 31x10.5x15 KO tires. I was getting really good mileage on them when one day away from home on a trip there was debris in the road that I couldn't avoid without going into oncoming traffic. I got one tire repaired by them putting 5 plugs and one hot patch on the inside the tire. Then there was a tire with a slice in the sidewall of the tire leaving it with a flap of rubber. The third tire had a piece of wood the size of my thumb that went through the sidewall of the tire and couldn't be repaired. They had to use my new spare for the sidewall damaged tire and I called Discount Tire and told them I was coming in. That was about November 15th, 2015.
They said they didn't have any in their warehouse and called around. They couldn't find any anywhere. I paid for the whole package including Road Hazard Certificates on my Social Security Disability and now I'm being told they stopped making them so I'm just out of luck. So the Service Writer at that time at the Surprise Discount Tire talks to the Mgr who says they can put my name on a waiting list and when they become available they will call me.
Well in the meantime they can let me try other tires till then. They gave me 4-5 different sets of tires to try. Each set had one nice feature but not the outer. One got great gas mileage on the highway but got stuck in dirt, another was great in dirt but on the highway they sang so loud you had to turn up the radio, another set was a BF Goodrich Tire but when I came to get the truck they had Cut the Air Dam to get the tires into the fender well and the tires couldn't turn, so they damaged my truck doing so. All this was stretched out over about 3 months.
Then I went on their Facebook page to complain and that got someone's attention because I got a call from the Vice President of Discount Tire in Scottsdale asking if I could be at the Surprise Arizona store on February 14th. They would have my tires and "we're sorry for the inconvenience." So I show up there at 8:30 am and they did have 5 tires. I left my truck and came back a few hours later to see my truck sitting in the parking lot with 5 tires on it including the spare.
They then have me come inside where they gave me $542 back because I'm assuming it's for all 5-6 trips there, one way from Wickenburg was 42 miles plus the damage to me Air Dam, plus the money I had to pay for the other tires that didn't work out. I get in my truck and drive away. I don't drive the truck much and it sits in the shade. I'd go have the tires rotated and Rebalanced. Then around the beginning of September 2016 I noticed the tires have flaps of rubber coming off and the tread is really low. I look at when I got the tires and the mileage I have on them now is about 20,000 miles. The ABS light started coming on and off and now it's totally on.
I call Surprise Discount Tire and talk to Eric the Assistant Mgr who says "bring it in and we'll see what we can do." Eric comes outside and looks at the tires and says they're shot and nothing they can do. I said "you're kidding" and point out a brand new spare tire on the back and said "what about this tire." Eric says he'd give me $20 for it but it'll just sit on the tire rack because no one will want it. Eric informs me that there is no warranty on my tires. That's funny because when I bought them they had a 50,000 mile warranty. I check into my paperwork that they send in a PDF file and see about the warranty and when they got these tires in they replaced them with 32x11.5x15 that have no mileage warranty but does have a 6 year defective material warranty.
I complained and was told they would take a $100 off the price of a new set of tires. That's crap. So much for that Road Hazard Warranty you pay an extra $100 for. So I started checking online for BF Goodrich to call them and find over 150 people who all have the same problem with their tires and I call them and record the conversation. First they said they needed a current inspection and have me go to the local Big O Tires to get it done. The Mgr says "it's bad rubber because the center of the tire has flaps of rubber coming off." I ask him "how many miles are left on the tires" and he says "maybe 5000". He wrote down that the tires were inflated properly and wearing evenly and has 5 to 6/3 2nd of an inch left. I show him my Discount Tire paperwork from August 2015 that shows to date I've only driven it about 3000 miles.
I contacted BF GOODRICH today that said the surprise store Mgr Ben ** was to of called me with an offer. So she says they will give me 23% credit on a new set of tires. I said "you got to be kidding. You gave out faulty tires and knew about it and I have to pay for your mistakes." I said "I want an address where to send the Small Claims paperwork because you can't be represented by an Attorney." She says "let me put you on hold a moment" and comes back and says they are willing to give me a 52% discount. I said "make it a 25% discount and I'll buy another set". She said no and gave me the name and address where to send that paperwork. I would of compromised at 40% if I could get any other tire but there's because I can't trust my family's lives and mine to them anymore.

Brought my vehicle in for tire rotation and was told 45 minutes. An hour and 30 minutes later and I'm still waiting. Several female customers came in after me and they were in and out in front of me. When I asked what was taking so long for rotation, they said appointments came in and they came 1st. I overheard 2 employees talking about one of the female customers... not good things!!! Absolutely never again...

Bought 4 tires and persuaded to purchase the "protection package," and promised a $70.00 reward debit card. I got the card in the mail. Tried to use the card. Could not use as it always showed "invalid card." I called the number on the card but an automated voice kept asking over and over for the 16 digit card number. Entered and the system would say, "Not able to look up the card." Finally put the card in wallet and forgot about it until recent visit to Discount Tire for 6000 mile first rotation/balance. Shop indicated the card expired on 03/16 and nothing they could do. To be fair it did state that on the card face but it was never valid and there was no way to contact a PERSON at the number on the card. Beware. I feel I was scammed. The shop retained the original receipt and said they would check on it.

I had a flat last week while at the bank and called my insurance company's roadside assistance. When the guy took the tire off my vehicle and replaced it with the spare, he showed me my tire. It had gone flat because there was a nail or screw in the center of the tire between the thread. The next day I took the tire to Discount Tire at 7325 FM 1960 in Houston, TX. The service man first told me that the tire needed to be replaced because it had a "heat ring" on it. When I asked what that is, he explained that a heat ring happens when a tire is driven too long while flat. I was suspicious because I had driven it only from my home to the bank (less than 2 blocks) when it went flat. I told him "I couldn't afford a new tire and please just repair the tire."
Later, he came back and said there were actually two nails in the tire and because of the location of the nails, the tire could not be repaired. He showed me the tire and I knew immediately that the tire he was showing me was not the same tire I brought in. The location of both nails were on the side of the tire, not in the center. I told him that was not my tire and he swore it was and told me that they don't even sell that brand of tire. I knew this was untrue because I had purchased the tire along with another just 13 earlier at Discount Tire. I asked to speak to a manager and waited over 30 minutes before the manager was called. The manager told me his staff would not switch tires and then offered to put a used tire on my vehicle since I had said I couldn't afford a new tire. I told him "No thanks. I'd go elsewhere for a tire". He then said, "Well that's a shame because we have the best prices and you already have Discount Tires on your vehicle."
This was a complete contradiction of what I'd just been told about DT not selling the brand of tires I had. Today while looking at the ConsumerAffairs website at complaints against DT, I saw a photo posted by another customer. The large nail and position of the nail in the photo is exactly like the one I was shown that DT claimed was my tire. The customer who posted the complaint felt that DT had planted the large nail in his tire just to force him to buy new tires. Coincidence? I think not.

I'm not one to give reviews but I want to do this right now. I'm a customer of discount tire for 25 years, most of the time it's been a good experience until a couple of instances lately here with the store in Gilbert AZ, Warner and Cooper roads. I recently bought a set of 4 FALKEN/ziex05 tires from this store, drove for approx. 200 miles on them, noticed back rear passenger side tire leaking air. Took the truck in, they replaced the valve stem... no charge (THIS is the service I expected, except the 1/2 hour promised took 2.5 hours), at least it got fixed. 200 more miles, another valve stem problem, take it in again, another 1/2 hour promised. 2.5 hours later, I return to see my truck up on the stand still, they tell me I need new tire sensor for tire pressure warning indicator (I've never had to have these before? I've had the same wheels with countless sets of tires mounted by Discount before. No mention ever of new sensors).
I tell them "as long as it doesn't leak anymore, I don't care." (by this time I just wanted to get my truck and leave) But the service rep behind the counter says they "recommend" having all 4 wheel sensors swapped out. "It's a safety issue" now. I say "OK swap em out then." I go to grab my truck and they present me with a $240 bill for this. Discount tire handled all the previous tire swaps before and it's never been an issue. Why now? Why did they replace the earlier valve stem and make no mention of new sensors? Why didn't they say that previous to the work being done they were going to charge me $60 per wheel and tell me that I was going to have to pay $240. They installed all the previous valve stems in my truck since 2005 and zero issues, now all of a sudden I have to pay $240 just so I can get brand new tires that I bought from them that don't leak?
I USED to be a discount tire fan. NO MORE. I'm so pissed that this shop tried to take me for a fool and gouge me for no reason. Most discount tire shops are straight up, the store at WARNER Rd and COOPER Rd in Gilbert AZ is not. These people should have been apologizing to ME for have to continually go back to have issues fixed and fixed again (new tires going flat) on a set of new tires not Gouging me $240. TERRIBLE way to do business, I would never go back to this shop.

I bought 4 tires 5 mo. ago. One start small leak. I took it back to them. They said nothing wrong with it, 2 weeks later leaked again. This time they found small nail, I left the shop, get on freeway. Tire start shake so bad I thought it going to come off the car. Went back again so they can balance it and to get a hell out of there.

These incompetent teens put the wrong lug bolts on my car damaging the ABS, hubs and brakes ($1600). They told me to drive it off the lift and it wouldn't move because the bolts are smashed into the brakes. They made the note that the install was done incorrectly and another mechanic confirmed the damage. I am waiting on their insurance to contact me. SA TX 281 and Evans.

I made an appointment at the Discount Tire on Thunderbird Road in Peoria, AZ almost one week in advance. I showed up about 5 minutes early and got signed in right about exactly when my appointment was as they were helping another customer in front of me. As I'm waiting patiently for my vehicle to get inside the shop, I am continually hearing the employees telling people who showed up without an appointment that it would be about an hour.
30 minutes later, after my car STILL had not been taken into the shop, I asked what the point behind having an appointment was if you weren't able to get your vehicle at about that exact time. I was told that the appointment system was meant to guarantee that you would get your car in within FORTY-FIVE MINUTES of the appointment time. About 15 minutes later, my card was taken in and the new tires were put on. I left about FIFTY-FIVE minutes after my appointment time which means I save about FIVE minutes over the people who just stopped in without an appointment and were told it would be an hour. At least at that location, it seems like there's no point in worrying if you don't have an appointment and not really a point in making one either.

I do not write reviews very often. Today I had a great experience at Discount Tire located 2190 GA-92, Woodstock, GA 30188. I ordered my tires online and they called me back to two days later setup the appointment. They matched a competitive offering and I was done and back on the road in 20 minutes. They had the tires in stock, great price, service was fast and they were really nice people from front desk to service techs. Thank you for a great experience.

Paid $732 for 4 tires. The balance was not done right and my car was almost uncontrollable. Took it immediately for a front end alignment. The man at the alignment place told me it was not balance right and they had not put back a washer on the rear tires that should be there. He even showed me and he called Discount tires for me and explained to Chris, the manager. When I took the car back, Chris, the so called manager was rude, and crude and made me wait over an hour. When I complained he told me to shut up or I will make you leave the store. Bad customer service. Bad management, unsafe work. I called the Corporate office in AZ. I will tell everyone I can not to go to there.

Good service needs public acknowledgment and my wife and I were extremely happy with the service we got at Discount Tire in Amarillo, Texas! My wife and I were headed home to Indiana from California and were driving after dark in a driving rain. Immediately off the exit we spotted our motel and were anxious to get some rest. I went through a deep puddle around a storm drain, scraped the broken curb and slashed the sidewall on my right front passenger tire. Stuck in the front entrance of our motel, we patiently waited for the service man from AAA to put on our spare, we noticed a Discount Tire store right across the street.
Long story short, we had to have four tires because we have a Subaru and the manufacturer recommends buying four at a time to keep the computer happy I guess. Stephen, talked gently to us, did NOT try to upsell us from our decision, gave us a few tips, and got us on our way in about half an hour (we were second in line when the store opened. We felt as though we had lost very little time, and the cost was less than we expected! Thank you Discount Tire of Amarillo, Texas! It was a bonus that there is a Discount Tire in the town where we live!!!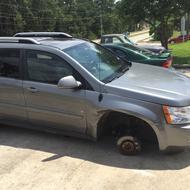 Discount tire in Lubbock, TX put new tires and wheels on my car. While driving 65 mph to Houston, TX the tire and wheel fell off. My friend and I were in the car, we pulled to the side of the highway. I was one mile from Discount Tire in Conroe, TX. I had at my expense the car towed. After all DT areas coordinated the fiasco, the issue ended up at Corporate. They are antagonistic and careless. We are 39 days into this. I have proved their fault. My daughter lost her job in Lubbock as she couldn't get back, they took so long.
I have had to pay for rental cars. The car still needs body work and paint. The struts broke as a result of the pressure from the tire falling off at a high rate of speed. Yet, corporate will pay for the broken one and not the bent. Think of it this way, you break your left leg your right leg now has to carry extra weight. That is a concept they can't get.
The business fixing it stated there is no other way that this could have happened. I would think a business would be really happy no one died and fix the vehicle. Five vehicles all locations over 10 years, a loyal customer and this is the treatment we get. I even let go of the fact they put the wrong tires on the wrong side of my Cadillac CTS in Heights, Houston. You could visibly see the car off balance. That store manager apologized and fixed it. This is inexcusable. All I ever wanted was a timely repair without being insulted and antagonized. Trying to go above the smart ass employee got nowhere. I have now hired an attorney who amicably tried to make us whole and get us back on the road and they are dragging their feet with him. DO THE RIGHT THING! I hope this never happens to their daughter as perhaps they will see the error of their ways. Handling this should not be a full-time job or cost me $. I didn't put the wheels and tires on.

Other than the wait times for rotations and balance I have had good experience with this location. I have purchased a set of tires and set of trailer tires from them prior and needed another set of tires so I went there. They were kind of slow as usual but no big deal. They get my new tires on and drive my truck around to the door. The tech hops out and says "Is this your truck?" I said yes and thank you as he hands me the receipt. He tells me about some grease on the inside of a couple of my rims which I tell him I am aware of. So I go to jump in the truck and before I even open the door I see the molding that runs the length of my rocker panels is hanging there and it was not when I got there. So I get the manager and he comes to look but can't bend over because of his bad knee he said so. He gets another guy to come and look. The other says "Dang it. Those guys know not to do this" and that the rocker had folded breaking the moulding clips.
I say I want it fixed so he says he will go talk with the manager with the bad knee. That guy says offer me a 100$. I say "No I want it fixed." So they tell me to come back on Monday. In the meantime I notice the clips holding the moulding on the other side of the truck are broken as well but the moulding is not hanging off the truck. So finally I crawl under the truck and find they put the jack on the rocker panel pinch welds smashing them in a few locations and breaking the moulding. So I go back and tell a different manager I want this fixed. He says "Get an estimate and we will submit it and get you a check." So I get an estimate from a body shop and return and give it to the same manager who told me to get the estimate. He looks it over and tells me winters and rust are hard on vehicles.
I told him I understand it is not brand new but it also did not have broken moulding and smashed rockers before I brought it to them and that had they lifted my truck on the frame as they should have we would not even be talking right now. He said he would submit it and I should hear from them within 24 hours. It has been two and a half days now and I have not heard a thing. I will be contacting them within the next day if I do not hear from them and will rewrite a review if and when my situation is handled properly. Either way the bottom line is my vehicle was damaged by the negligence of the tech who was then hoping I hopped in and drove away without noticing the damage. I should say the tech did say he was sorry the day of the incident however that is a small consolation for the damage he attempted to send me on my way with.

Let me start by saying I went to Discount Tire to see if they had better prices and service. Well I ordered my tires online and set up an appointment online to have the tires installed. When I arrived at the store I told them my name and what I was there for. The person I spoke to had trouble locating my order but finally found it. I had my winter rims and tires on the truck and explained that I wanted the new tires I ordered put on the chrome rims in the back of the truck and dispose of the old tires on the chrome rims. I then left and they said it would be about 45 mins to an hour.
About 45 mins later I received a phone call from Discount Tire and the man said, "Mr. ** we don't have the tires that you ordered in the shop. You will have to come back when the tires come in". I asked why didn't someone call and tell me that the tires did not come so I didn't waste the time and trip? He did not know. When the tires came in I went back and they installed the new tires on the chrome rims after I had to tell them again what I wanted done. I asked them to put 40 psi in each tire and I was told they did. When they were done I drove around to the other side of the building and checked the TPMS. No joke, FL 34 psi. FR 28 psi. RL 39 psi. RR 36 psi. I wanted to go back in and say something not nice, but I didn't and I went home and aired them all to 40 psi.
Well after 1 week I checked the pressure in the tires and all had lost 1-2 psi. No biggie. I checked again a week later about the same except for the FR tire TPMS read 21 psi. I thought I have a nail so I checked the best I could and did not find anything. I aired up the tire to 40 psi and checked it again the next day and it read 34 psi. I checked with a good tire gauge and it read the same. So I went back to Discount Tire and explained everything. They pulled the tire and placed it in a water tank to check for leaks and said they found nothing, no leaks anywhere. I asked them why would the tire be losing pressure if there were no leaks? They didn't know. Around 2 weeks later same tire same problem.
I go back to the store and tell them same tire same problem fix it, give me a new tire or replace them all. Well this time after about 1 hr they tell me that the TPMS was bad and leaking and they put in a rebuild kit on the sensor (I didn't know that was possible) but that is what the guy told me. No kidding I was about to do what the commercial shows and throw the tires through the window. Never had any issues with Sears and the price difference isn't nearly enough to deal with inept service.

Manager "Kevin" restored my faith in this issue. He reimbursed my payments for the TPMS parts I'd paid for AND installed 4 new OEM TPMS' on each wheel. Within 1 mile the system reset and the ongoing low tire pressure light on the instrument panel went out. Finally. So Kevin went beyond his duty & took care of the "problem".
Thank you.
Original Review
Dodge Sprinter Van had one TPMS fail. Went in to "Smokey Point/Marysville Washington store" to confirm, & yes. So the "manager" ordered one. I made the LONG trip back and yet another one had failed so the manager would order that one also. 2nd trip, the manager told me to drive 15 miles & the TPMS would reset. DIDN'T happen. 3rd trip, the "manager" told me that two others had failed so he would order them. It took about a month to get them in. Again, I was told to drive on them so they can reset. Didn't happen. 4th trip, called "manager" to fill him in AGAIN. An hour away, he said, "Come on in".
I drove an hour to get there. He ignored me. Finally asked how he can help. I started to talk then his phone rang & he answered that call, then ran an errand to the back room. When he came out I had to say, "Can you PLEASE help with my ongoing TPMS problem? The "manager" said, "Can't you see we're busy"? I HAD to raise my voice so him & the entire waiting room could hear me say "THAT'S why I called you first and YOU told me to come right in!" The two newest TPMS' had failed already. So the "manager" ordered two more. He assured me he would make sure they're transmitting while still in the box (the next time). 5th TRIP! So I get a call from the "manager". "They're in!" I drive back to his "store", he has two new rookies install the 3rd & 4th new TPMS's and again... "Drive 15 miles for a reset". DIDN'T HAPPEN.
I WAS a devoted repeat customer. Not any longer. Cold day in hell before I return, if ever. Except to get my money back, then go to another tire shop. These guys probably broke or mis-installed at least one of the valves when breaking down a tire bead. Out of box failure? Possible? 5 trips later and it's my fault? Only for returning. No more Discount Tire. These guys are bad news. I think manager training could be of help. Too late for my business.

I arrived at Discount Tire Saturday morning at 8:05. They took my keys at 8:35 to get my tires rotated. There was about 4-5 people in front of me. Employee said it would take 45 minutes which was understandable since there were many people. Over 1 1/2 hours later they finally took my car to rotate my tires. I saw many people come and go that got there way after I came. Once they took my car to get my tires rotated they came to me 5 minutes later saying I needed a new tire. I asked why did it take so long especially since many other people came after me and have already been taken care of. Employee said that my car was taken in order but I could clearly see that was not true.
I believe that in my case they chose who to take first because they definitely did not take cars in the order they came. I am so disappointed and feel taken advantage of. It was a total waste of 2 hours. Beware of Discount Tire. I will not return. I have always heard of automotive places taking advantage of women but I thought this place was different. I was wrong.

Went to store due to flat tire, they couldn't find the leak so just inflated it. Sure enough the tire lost air over the day so had to go back. Both times had to wait 2 hours. I'll never pay for their certificates again, waste of time.

On Thursday I visited the West Bellfort store because my steering wheel with vibrating. I requested that they examine the tires to see if there were any particles or items in the tires. They so concerned with trying to tell me about one of my tires being in the yellow they never once responded with the information I have requested. I had the tires rotated only to leave the store and have my car riding worse than before I drove it in. I went back after a couple of hours because the tire pressure light has come on and explain the problem getting worse; they tell me they needed to reset the tires to the appropriate pressure and my light would automatically go off, that too was an incorrect statement, so I decided to go to another location.

I recently returned from Florida and had a tire plugged while on the road. I noticed the same tire looked low and checked where it was plugged and found it leaking again. I went to Discount Tire in Dearborn, MI to have it repaired. The tech (I use tech loosely) behind the counter asked me what kind of plug was used and my tire and my reply was, "I did not know". He then proceeded to tell me it could not be fixed because the plugs hold water and rust the steel belts in the tire (I guess my stupid beacon was going off). Mind you the tech did not even look at my car much less the tire when he told me this. I said, "You're kidding, right?" He said, "No" and that's when I said, "I think I'll get a second opinion".
I went down the street to Belle Tire and they took my car in and fixed the tire with an inside patch and guarantee it. I asked what I owed them and the guy just said come see us when you need tires. That's the way to keep people coming back and I will certainly buy my next tires from them. I have been buying tires for over 15 years from Discount Tire and they use to treat customers right. What happened Discount Tire? I see from the reviews that I am not alone. For the record, I am a retired auto body tech so I do know a few things about automobiles. I still find it unbelievable that this young tech (still use tech loosely) would try and run this game on me to try and sell a tire. I wonder how many, women, retired people and others that just don't know, fall for this. This is the kind of company that gives honest auto repair people a bad name. BEWARE OF DISCOUNT TIRE.

On Thursday June 9th, 2016 3:15 I went to Discount Tire to have a flat tire repaired. It was very busy and I was told it would be like a 1/2 hour to 40 minutes, I was fine with that. Well I started to realize that there were other customers that came in at 3:30-4:00 that were leaving before me. So I approached the counter and asked to speak to a Manager. Josh the Manager said "I'm the manager I'll be with you in a minute." He was on the phone. 10-15 min later he gets off the phone. I told him I need to know why my car is not done. He says "can't you see how busy we are?" I said "yes I can, but I've been waiting for 1 1/2 hours and others that came after me are gone." I said it only took me 20 min to drop the spare and change the flat I had from the blowout and your guys are taking 1 1/2 hour to do what I did.
He said "well maybe I should hire you to change my flats." I said excuse me! He said "I don't know what's going on I'll have to go check." Well duh, that's all I asked for in the first place. He then continued to blame the new hires, just like a bad manager to not own up to their titles. He went back to his garage and never came back to tell me what was going on. In fact he walked out with another customer right in front of me and totally ignored me.
I'm a 51-year-old woman and I've been with Discount since I was 18. Josh was very condescending and very unprofessional. He reminded me of a pompous **. I don't understand why companies hire such employees. I will never go back to a Discount Tire again. As of Thursday I have now taking my business to Big O Tires. I called corporate office for Discount and was not happy with the results. The guy I spoke with was named Albert and he proceeds to tell me how shocked he is because he knows Josh and his wife very well, so that goes to tell you that no disciplinary action will be done. My receipt does not have a order number on it.
Discount Tire Company Profile
Company Name:

Discount Tire

Website:

http://www.discounttire.com/dtcs/home.do