The man's daughter says that Diamond has agreed to forgive about half of the purchase
03/29/2019
|
ConsumerAffairs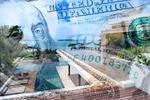 Millennials have miraculously managed to not kill timeshares, possibly because the business model relies on preying on the elderly.
In late December, Diane Burkhart sent a complaint to the FBI describing how her 88-year-old father agreed to purchase $250,000 worth of timeshare points over the course of 18 months, from 2016 until late 2017. In 2018, he was diagnosed with dementia. He is now 89 and living in a nursing home, Burkhart says. His wife passed away last May.
The ...
More
In hotel conference rooms, baby boomers and others are sold on vacations that last an eternity
01/31/2019
|
ConsumerAffairs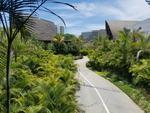 The world's first Cirque du Soleil theme park is about to open in Mexico. That was the pitch, anyway, that a salesman gave on the beach boardwalk in Puerto Vallarta, Mexico.
The theme park is opening in six months, at the end of 2018, the salesman Pedro explained last May. We were invited to an early sneak preview. The way my husband understood it, Cirque du Soleil was inviting random American tourists like us to free promotional tours, in order to build word-of-mouth buz...
More
Sort By