In hotel conference rooms, baby boomers and others are sold on vacations that last an eternity
01/31/2019
|
ConsumerAffairs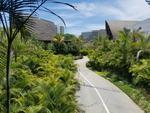 The world's first Cirque du Soleil theme park is about to open in Mexico. That was the pitch, anyway, that a salesman gave on the beach boardwalk in Puerto Vallarta, Mexico.
The theme park is opening in six months, at the end of 2018, the salesman Pedro explained last May. We were invited to an early sneak preview. The way my husband understood it, Cirque du Soleil was inviting random American tourists like us to free promotional tours, in order to build word-of-mouth buz...
More
Consumers paid stiff upfront fees for sales that never happened
12/23/2016
|
ConsumerAffairs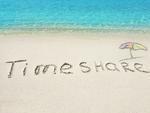 A Florida timeshare resale operation is the latest to run afoul of the Federal Trade Commission. The FTC has charged Pro Timeshare Resales with bilking consumers of at least $15 million in hefty upfront resale fees.
The FTC charges that the company falsely tells timeshare owners they have a buyer or renter ready and willing to take over their properties, or they promise that they will be able to sell the timeshare quickly.
The defendants charge property owners as much as ...
More
Sort By