Consumers paid stiff upfront fees for sales that never happened
12/23/2016
|
ConsumerAffairs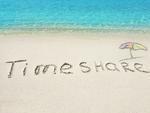 A Florida timeshare resale operation is the latest to run afoul of the Federal Trade Commission. The FTC has charged Pro Timeshare Resales with bilking consumers of at least $15 million in hefty upfront resale fees.
The FTC charges that the company falsely tells timeshare owners they have a buyer or renter ready and willing to take over their properties, or they promise that they will be able to sell the timeshare quickly.
The defendants charge property owners as much as ...
More
Claims company guaranteed it had a buyer but demanded an upfront fee
03/11/2016
|
ConsumerAffairs

By Mark Huffman
Mark Huffman has been a consumer news reporter for ConsumerAffairs ... Read Full Bio→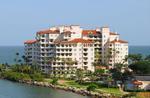 Florida Attorney General Pam Bondi has filed a lawsuit against a company she accuses of violating Florida's Timeshare Resale Accountability Act.
Florida has a specific law covering timeshare resales because it has so many of the properties, whose owners are often desperate to unload them.
In this latest case, Bondi sued Prime Resorts International, based in central Florida. She accuses the company of making telephone calls to timeshare owners all over the country, telling...
More
Sort By