Claims company guaranteed it had a buyer but demanded an upfront fee
03/11/2016
|
ConsumerAffairs

By Mark Huffman
Mark Huffman has been a consumer news reporter for ConsumerAffairs ... Read Full Bio→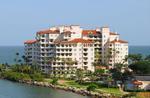 Florida Attorney General Pam Bondi has filed a lawsuit against a company she accuses of violating Florida's Timeshare Resale Accountability Act.
Florida has a specific law covering timeshare resales because it has so many of the properties, whose owners are often desperate to unload them.
In this latest case, Bondi sued Prime Resorts International, based in central Florida. She accuses the company of making telephone calls to timeshare owners all over the country, telling...
More
The giant timeshare company lost a consumer lawsuit challenging its sales practices
09/21/2015
|
ConsumerAffairs

By James R. Hood
ConsumerAffairs' founder and former editor, Jim Hood formerly headed Associated ... Read Full Bio→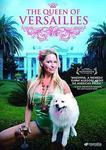 Timeshare operator Westgate Resorts is asking the Supreme Court to review a recent court ruling that slapped it with a $500,000 judgment for what a Tennessee judge called "intentional and fraudulent conduct."
Westgate is headed by real estate magnate David Siegel, whose quest to build a massive 90,000-square-foot home modeled on the Palace of Versailles was the subject of a TV documentary.
In the Tennessee case, timeshare buyers Nathan and Patricia Overton accused Westgate...
More
Sort By