Salmonella Recalls and Warnings
The products may be contaminated with Salmonella
12/06/2016
|
ConsumerAffairs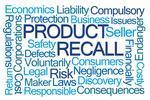 Valley Milk Products is recalling 50-pound bags of nonfat milk powder and sweet cream buttermilk powder produced from December 10, 2015, to July 5, 2016.
Concerns have been raised regarding the cleaning records for the drying equipment used to produce these products, casting doubt on whether these products may have contained salmonella.
However, testing by has not found salmonella in any of these products
The recalled products can be identified by the following lot numbers...
More
The products may be contaminated with Salmonella
11/18/2016
|
ConsumerAffairs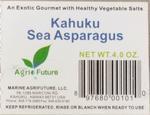 Marine Agrifuture of Kahuku, Hawaii, is recalling its Kahuku Ogo, "Robusta Ogo" and "Kahuku Sea Asparagus.
The products may be contaminated with Salmonella.
Fourteen cases of Salmonella on Oahu have been reported to date in connection with this problem.
The recalled products were distributed mainly in Hawaii to Seafood and Produce Distributors through direct delivery, but also to some customers in California, Washington, Nevada, and Tokyo, Japan, and were sold at local Far...
More
Sort By