Salmonella Recalls and Warnings
The products may be contaminated with Salmonella
11/18/2016
|
ConsumerAffairs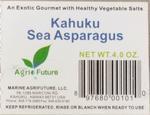 Marine Agrifuture of Kahuku, Hawaii, is recalling its Kahuku Ogo, "Robusta Ogo" and "Kahuku Sea Asparagus.
The products may be contaminated with Salmonella.
Fourteen cases of Salmonella on Oahu have been reported to date in connection with this problem.
The recalled products were distributed mainly in Hawaii to Seafood and Produce Distributors through direct delivery, but also to some customers in California, Washington, Nevada, and Tokyo, Japan, and were sold at local Far...
More
The product may be contaminated with Salmonella
11/09/2016
|
ConsumerAffairs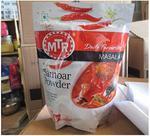 SHRI SHIVA Foods is recalling MTR Sambar Powder which may be contaminated with Salmonella.
No illnesses have been reported.
The product, packed in 200-g plastic pouches under MTR Brand stamped with MFD.27.10.15 on the back, was sold from January 2016, to October 2016, thru one New York and one Ohio wholesaler.
Customers who purchased the recalled product should return it to the place of purchase for a full refund.
Consumers with questions may contact the company's consumer ...
More
Sort By