Salmonella Recalls and Warnings
The product may be contaminated with Salmonella
10/17/2016
|
ConsumerAffairs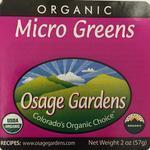 Osage Gardens is recalling its Osage Gardens Organic 2-oz. Micro Greens that has the potential to be contaminated with Salmonella.
No illnesses have been reported to date.
The recalled product, packed in a clear plastic clamshell with a UPC Code 709376615008 and Julian codes from 266 to 279, was distributed to Whole Foods stores in Colorado and Kansas.
Customers who purchased the recalled product should return it to the place of purchase for a full refund.
Consumers with que...
More
The products may be contaminated with Salmonella
10/10/2016
|
ConsumerAffairs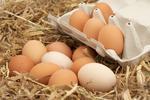 Good Earth Egg Company of Bonne Terre, Mo., is recalling shell eggs that have the potential to be contaminated with Salmonella.
The following products are being recalled:
The dates and codes on the cartons and cases will include everything prior to and including date code 252 – Sell By 10/08/2016, with "Packed for" or "Produced for Good Earth Egg Company"
The recalled products were distributed throughout the Midwest, including Missouri, Illinois and Kansas, at the retail a...
More
Sort By