Salmonella Recalls and Warnings
The product may be contaminated with Salmonella
04/22/2019
|
ConsumerAffairs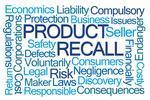 Jensen Tuna of Louisiana is recalling frozen ground tuna imported from JK Fish.
The product may be contaminated with Salmonella.
The ground tuna samples were found negative for Salmonella.
The recalled product, individually packaged in clear plastic one-pound bags, is sold in white wax 20-lb., boxes as a wholesale case with twenty bags in each case with lot numbers z266, z271 and z272.
It was sold to wholesalers in Connecticut, Iowa, Illinois, Minnesota, North Dakota, New Y...
More
The products may be contaminated with Salmonella Carrau
04/16/2019
|
ConsumerAffairs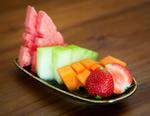 Caito Foods of Indianapolis, Ind., is recalling fresh cut watermelon, fresh cut honeydew melon, fresh cut cantaloupe and fresh cut mixed fruit containing one of these melons.
The products have may be contaminated with Salmonella Carrau, an organism which can cause serious and sometimes fatal infections in young children, frail or elderly people, and others with weakened immune systems.
The Centers for Disease Control and Food and Drug Administration have linked 93 illness...
More
Sort By