Salmonella Recalls and Warnings
Tainted ground beef may have killed at least one consumer
11/04/2019
|
ConsumerAffairs

By Mark Huffman
Mark Huffman has been a consumer news reporter for ConsumerAffairs ... Read Full Bio→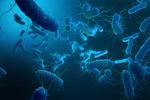 The Centers for Disease Control and Prevention (CDC) is investigating a small outbreak of Salmonella poisoning that it hopes to keep small.
The agency says that one person has died so far, and at least eight others have been hospitalized after eating tainted ground beef. The affected consumers live in California, Colorado, Kansas, Oklahoma, Texas, and Iowa. The death occurred in California.
The CDC said it has not yet been able to trace the outbreak to a single ground bee...
More
The products may be contaminated with Salmonella
10/28/2019
|
ConsumerAffairs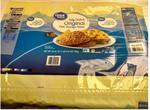 George's Prepared Foods of Caryville, Tenn., is recalling approximately 6,444 pounds of ready-to-eat pork sausage patty and turkey sausage patties.
The products may be contaminated with Salmonella.
There are no confirmed reports of adverse reactions due to consumption of these products.
The following ready-to-eat items, produced on April 19, 2019, April 27, 2019, May 7, 2019, and May 9, 2019, are being recalled:
The recalled products, bearing establishment number "EST. M220...
More
Sort By