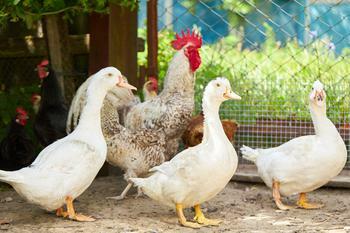 Salmonella is on the rise, with four alerts in the last two months
Public health officials and the Centers for Disease Control and Prevention (CDC) are taking a look into recent outbreaks of salmonella infections linked to backyard poultry.
To date, the CDC reports that 163 people in 43 U.S. states have reported becoming ill -- with 34 hospitalizations and no deaths so far. One-third of the reports are for children under the age of five. 
However, those numbers may be underplaying the situation. The CDC says the real number of people who...