Consumer Complaints and Reviews

I ordered a Christmas gift via footlocker.com on 12/16/16 with standard shipping. The next day I received an email stating my package was shipped with a tracking number listed. I checked to see when it would be delivered and it showed that a shipping label was created in "Watertown MA" but had not be sent to USPS yet. I was still hoping to get my package but decided to wait until 12/26/16 because I assumed it was on its way. A few days later, I checked the tracking number online and saw that it still had the same info as of 12/17/16!!! I was hoping that it was USPS error in not updating. On 12/25/16, I sent an email to USPS and received an email within 1 day stating they never received the package! On 12/26/16, I called Footlocker and asked where was my package. I was told that it would take 7-10 business days to do an investigation (what?!?! USPS took only 1 day!!!). In the meantime, I couldn't get a refund.
I was also told that my call was the 8th call the rep received about missing packages. I waited a couple of days to hear from Footlocker, still no update. Finally, I called on 12/29/16 because I noticed online that the product was low in stock. I wanted to cancel the original order and order a new product. I was told I couldn't cancel the order until the investigation was completed again. The rep told me that the "store" had the package since 12/17 but never mailed it!!! BUT I STILL couldn't cancel until they talked to someone at the store! I was told someone would call me the next day. No one called as promised, of course, so I called Footlocker again. I was told that "the store doesn't know what is going on, they have no clue... they lost the package", and that "I'm just going to refund your money under the code it's not in stock". UGH! It IS in stock but due to their complete incompetence it was lying around at some store!
I was still hoping to order again despite the screw-ups but when I was nonchalantly told the store had "no clue", I decided I don't want to give my money to a company that obviously does not care about its customers. It was my first time ever shopping with Footlocker and it is my last time. I can't believe that a big store can screw up so badly based on the simplest service. Oh, and thru all of this, not one apology!!! With so many stores online, I highly recommend purchasing with a different store. I wish I had!!! Now, I have to wait 3-5 business days for my money.

We bought my son the boy's KD Fire and Ice on Nov 11th 2016. By December 15th 2016 the shoes ripped that held the laces and they gave us major return issues also in Evansville Indiana in the mall. Don't go there. We highly recommend using another shoe store. Rude and do not care. Also the shoes have only been for 6th grade basketball. Never wore outside the gym and wore in 6 games and a dozen practices total. Bad people and product for $130.00.

DON'T BE FOOLED BY THEIR "Satisfaction Guaranteed". I bought a expensive pair of sneaker, 180$ online. Unfortunately it didn't fit well, so I have make a return. I thought it would be easy since Footlocker is such a big company and have stores everywhere. But it is the complete opposite. First, they do not provide any shipping return label online. I went into my Footlocker account, practically it gives no return option. So I started searching for ways to return.
First thing I found was you have to fill out a form and pay for your own shipping. This is uncommon for big companies, especially for shoes. Second, they said you can return in store, which sounds easy, since you can find them easily. So I took the second option. But it was a terrible mistake. I went in the store, first thing the Footlocker employee was very rude. Keep saying, "I can't do the return and I CAN'T give you the money back". Then after awhile he said he was able to ship it for me. He printed out a shipping label and put the shoes in a plastic package. After that he just told me take a picture, without giving any receipt or any form of proof or paperwork. THAT WAS THE END. He said "you'll get your money back in about 7-10 days".
IT HAS BEEN WAY OVER 3 weeks, my money is still not back, the package status is delivered. I contacted the footlocker online representative, the answers they give are always 1 word and extremely useless. This person named, Michael **, response super slow as well, never had any worse experience with online chat, he responds after 30sec - 60 sec each time, and was literally 1 word. This is by far the worse E-Commerce experience I ever had.

Ordered my teen's Christmas gift on the 20th with their "guaranteed delivery by Dec 23rd". I had to order over the phone because the website didn't accept my credit card safety code. The lady first entered my order with $23 shipping instead of the $5 special. So she canceled the order and re-entered it, assuring me that my card wasn't charged yet. Well for sure my card got charged twice. But to add to that, they obviously shipped it with USPS Priority instead of 2 day. So for sure, Christmas Eve is here but not my son's gift. For that, the socks I ordered 2 days ago with standard free shipping were overnighted with UPS.
I have called twice about the credit card and the delivery and they still claim that everything is alright and I will get the package today. Just too bad that my post office knows nothing about it and they doubt that they have the package in our state at all at this point. As for the refund of the first erroneous charge, that takes 5-6 days back to my card. In that sense, Merry Messed Up Christmas.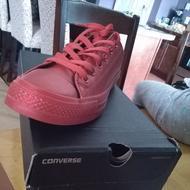 Shoe Show online should be able to be order by customers. I drove an hour just to place a order. One size was wrong. Christopher with customer service wanted me to drive an hour for them to reorder them or get a refund!!! CRAZY. When the manager Shay wouldn't even let me use the 15% for online orders they are ORDERING offline themselves!!! The Two customer services workers sounds like ROBOTIC!! They can't do "anything". They don't provide SERVICE OR SUPPORT!!!
How do I know I can trust these reviews about Footlocker?
668,037 reviews on ConsumerAffairs are verified.
We require contact information to ensure our reviewers are real.
We use intelligent software that helps us maintain the integrity of reviews.
Our moderators read all reviews to verify quality and helpfulness.
For more information about reviews on ConsumerAffairs.com please visit our FAQ.

I ordered a Christmas gift on 12/03 and paid for shipping. I received a notification on 12/05 saying it had shipped and was expected to receive the package 12/12. I noticed on 12/08 that USPS never received my package from UPS carrier. I waited until the 12th and nothing ever came. I waited until 12/13 and still nothing was delivered and not one update was made with tracking information.
I called customer service and informed them of the situation, they told me they were opening an investigation and it would 3-5 business days. I told them I called USPS and they informed me they never received any package. I told them this and customer service told me they CANNOT refund my money until the investigation was over or ship me a new product because it was "out of stock". I waited and never received a call from them or a refund. I called again and waited on hold for 25 minutes just to leave a voicemail. I called again and waited for 35 minutes on hold for them to tell me, they cannot help me and the department that can help me are too busy to talk and to leave a voicemail. I waited again for 15 minutes just to leave another voicemail, I had to hang up!! They still have not refunded my money nor have I received my package. They suck!! And suck at customer service, but they are quick to take your money!

Purchased a pair of sneakers at a local Foot Locker store and was delivered 5 days later. They were a gift to a 16 yr old boy who ended up not liking the colors. Tried to return them but my wife misplaced the receipt. I called the store and Customer Support with information on the transaction from my bank account. They wouldn't take them back without the original receipt. Decided to call Nike direct, they took them back, refunded the money, and sent a discount code for a future purchase. I'm only buying direct in the future.

If I could give 0 stars I would! I order from Footlocker all the time! I got email from my VIP account saying if I spent $200 I would receive a gift card. I made an order with one transaction for over $200 so I waited for my gift card to be emailed. It never came so I called Footlocker. They said because my orders were shipped separately I didn't qualify for gift card! Didn't matter if I had spent however money. If they decide to ship separately you're basically screwed! They didn't care about see what else they can do. They basically don't care about how you're feeling at all. I'm done ordering from there. I'll take my business elsewhere!

Bought shoes online with label "Available for pick up TODAY" at Store... Well apparently it was a lie, I ended up wasting my day and not getting the shoes. Ordered 5 hrs before going to the store and the manager said they can't see it in their system. So much for false advertising... and +14hrs later still no pickup instruction.

I normally don't take the time out to write a review but this experience was so bad with them I can't help it. I ordered a hard-to-find pair of shoes online for my son's 14th birthday 12/1/2016. Foot Locker was the only place that still had the shoes available. My son's birthday is on December 11th. As I placed my order for the shoes standard shipping would be within 5 to 6 business days I would receive them. Seeing that shipping was free at the time I chose that option. I got a confirmation email on December 2nd telling me that my order has been shipped with a tracking number and went to the UPS site to enter the tracking number to find out more about my order. It said label was created later on that day. I received the confirmation from UPS saying that I should receive my delivery on Monday. Monday has came and went.
It is now Thursday. Checking the UPS website it still says label has been created. I called UPS they do not have my order. They told me to contact Foot Locker. So I contact Foot Locker. Foot Locker told me that my order has been shipped and UPS has it. After several minutes of arguing with them they told me that my order was shipped out on a crate. They couldn't tell me if the tracking number I had was the crate number or my personal tracking number. So I call UPS back. The number I have is a personal tracking number but it still has not been received by UPS. So back on the phone with Foot Locker still telling me the same thing that my shipment was sent out on a crate. I ask them for the tracking number to the crate. They're telling me that they don't have one. So I ask them how do they track the crates. They told me that they don't.
Friday will be the 6th business day in which I should be receiving my son's shoes. Considering UPS doesn't have them and nobody can tell me where they're at now my son doesn't have a present for his birthday on Sunday. As I expressed my concern to customer service they were very rude with a response. So I don't know what to tell you. They're in transit with UPS they're not. UPS has no reference to the package. I will never spend another penny with Foot Locker.

I am very upset not only with the fact that I can get my sons his shoes for his birthday which was last week but with the service I have been getting from representatives and supervisors. Twice my order has been cancelled after assurances that order appeared it would go through. Like I mentioned to the supervisors this route via online order was suppose to be smoother than the experiences at the store but I have concluded that Footlocker staff and company do not really care about the consumer. I have 4 boys, two are in athletics. Throughout the year we buy 3 to 4 pairs and name brand tennis shoes are a big deal. It's a shame I will take my business elsewhere.
I will not use any of Footlocker affiliates either. Our 15 year old son did not get his shoes as promised and now we are left scrambling to find Jordans AJ1 HI-RD. A statement more for footlocker, I may be one consumer but with a powerful voice. I plan on mentioning my experience to anyone and everyone. Word of mouth makes or breaks a company. Footlocker just lost another customer....

Ordered a pair of LeBron James Nike's off the Footlocker website 11/25/2016. The box was crushed. I collect the shoes and the shoe boxes. When I talked to customer service, they offered me a $10 gift card. That was insulting to the situation. The box is worth more than $10. They had no more intentions to either fix or compensate for their damaged product. Also I ordered a pair of LeBron James socks, they sent me shorts. I will not be using this company again in the future. If you run into this problem, don't waste your time telling them youre going to write a bad review. I did and was told they don't care.

My 15 year old son had saved up his money to buy some Jordans and was counting the minutes for when they were going to be on sale. Friday morning 11/25/16 the shoes went on sale so my boyfriend and I were online on all our devices trying to make sure we are able to get these shoes for him before they sell out. We finally get through and was able to purchase them (so we thought) we felt a relief after receiving our order confirmation. Later that night around 8:45 pm we receive an email from their customer care department letting us know the order had been cancelled, per their email "Unfortunately, our credit card verification service recommended this order be cancelled" yet the funds were being held by their company and taken from my available balance in my bank account.
I called the payment verification department and was unable to get through, I was being routed to leave a message. I let it be, luckily I was able to find the same size and shoes at Champs Sports so I went ahead and placed the order through Champs that same night. This morning 11/29/16 I receive an email from Champs Sports letting me know that my order was cancelled again. I called the payment verification company that sent me the email on behalf of Champs and they advised they are unable to tell me WHY they cancelled my order I explained my Bank was authorized to make the payment all Chris from customer service was able to say was yeah I see that but he is unable to evaluate why the order was cancelled and that I should receive a refund in 3-5 days (ARE YOU FREAKING KIDDING ME).
Chris also explained Champs Sports was owned by Foot Locker, so again Foot Locker completely FAILED!!! So now I have funds placed on hold by both Foot Locker and Champs Sports which I guess is the same company. This company is horrible and I have never experienced such HORRIBLE customer service, they should be shut down from online purchases as it seems they don't know how to run the site and honor the orders they process. It should also be against the law to hold our money for so long or for even taking the money if they cannot guarantee the item purchased. To me they are earning interest on our money while they hold it, while we lose it and are not even getting nothing in return.

I'm having the worst experience ever in life with Footlocker. So I go online waiting for a release of a high mainstream sneaker Adidas yeezy boost 350 - a sneaker designed by Kanye West himself and is very limited worldwide. I wait almost 10 endless hours awake online waiting for its release. I end up one of the lucky few in the world to grab the sneaker and purchase it online. Everything went great. The sneaker was purchased with confirmation which I have screenshots of on my phone for proof, emails everything saying the sneaker was purchased and would be shipped in the next 5-6 business days so I'm home excited to receive my sneakers in the mail.
It was ordered on 11/23/16 so I'm home as happy as can be cause I picked up a sneaker that was nearly impossible and sold out worldwide that I waited endless sleepless hours to try to accomplish something nearly impossible to achieve. Now it's 11/26/16 and I receive an email stating that my order was cancelled - this the most ** up thing ever. I am furious, very upset.
I'm going personally myself on Monday to Footlocker headquarters itself cause I was charged for the sneaker, bank approved money, deducted everything, confined confirmation number in hand and this is something I will not in no way tolerate by staying shut. I'm stating this so it's on record before I walk in causing havoc for my order. I do not in no way whatsoever want any money return. I want my sneakers and I'm going to the furthest extent to get them whether lawsuit actions have to take place. This is not fair and I say ** Footlocker for your first time online purchase and I hope whatever scam is going on there COMES to an END...

I purchased from Footlocker a pair of Olive NMD's almost two months ago. After wearing them 2-3 times, the colour started to fade. Disappointed, I got in touch with their customer support asking what are the steps to follow if I am not satisfied with the quality of a product I purchased from Footlocker. Instead of being helped I've repeatedly been asked to send the order details and pictures by a rude customer representative (Anna), even though they were sent with the first enquiry. Now, we are on the 8th day since my first contact, and so far, I didn't receive any reply or solutions. I will never buy from them again.

I am only giving one star because I could not give anything less. I ordered a pair of shoes a week ago and received email confirmation. One week later I received an email that my order was canceled because of inventory. There was no offer of comparable item - no coupon or anything. A week later is horrible customer service and will never receive my business again.

I placed an order for some Nike Air Huarache. That order arrived today in a thin plastic bag. Upon opening the thin packaging, I noticed the box was completely smashed in on the back side. Of course when opening the box, the shoe had minimum damage of being smashed also. This is totally unacceptable. I'm a shoe fanatic and one thing I take pride in is the condition of my shoes. I keep them in their original packaging only removing them to wear them before putting them back. I called Foot Locker at 800-991-6815 and was told that they have to complete an investigation for the damage and it can take up to 10 business days for the investigation to be complete. So I have to wait that time frame on top of another 7-10 business days for them to send me another pair after the investigation is complete.
I could have ordered from Nike directly knowing that they would ship my package in a firm box directly with UPS or FedEx instead of using SurePost. Everyone knows the USPS carriers don't take care of packages like UPS or FedEx. I went off on the manager Lamont for not expediting this issue to get me a new pair of shoes. I even offered to take the damaged pair to the closest Foot Locker tonight or first thing tomorrow so they can examine the damage and explain why I needed a new pair. However, now I have to wait on them to drag their feet with an investigation that I as a consumer has nothing to do with. I didn't ship the shoes so why am I being held responsible and forced to wait. Common sense should tell them to ship $100 shoes in boxes. Further common sense should tell them to use a dependable carrier to ship the shoes.
I swear this will be my last time, ever, ordering from Foot Locker again. Or shopping in their stores. I reside in Atlanta and there are more dependable stores that actually care about their customers first before trying to investigate a problem caused by their shipping carrier. Finish Line has several options to choose from and so does Champs. Also we have DTLR so as soon as this investigation is complete, I'll be asking for a refund in full to take my money elsewhere. It's like shopping at Walmart versus Publix. At Walmart you get crappy service for a cheap price. At Publix you get excellent service for a slightly higher than Walmart. In other words, I'm going directly to the source, NIKE!!! Foot Locker sucks and will never get my money again.

My son spent many hours tied to his computer waiting to get these new release trainers, got lucky and order went through. Paid for them and waited. 10 days past no trainers. Emailed Footlocker asking when he could expect delivery only to be told that they will not be coming and they would be refunding his money. As far as I am aware it is illegal for any company to advertise and sell products that are not in stock. Plus why hold onto his money for 10 days? This makes me think that someone working at Footlocker is manipulating the sales to maybe buy themselves.

I placed an order on 9.20.16. In the confirmation email it states that 'Count on receiving an additional email from us when your items ship.' So I didn't check my order's status. However, after not hearing from it for 3-4 days, I checked my order online and realized that it was actually shipped and USPS tried to deliver it but my order was undeliverable for some reason. I decided on calling the customer service the next day. However when the next day I tried to see my order and tracking number online, there was no orders left in my order history as if I actually received the order.
There was no status, no tracking number. Just because I pay the price in advance, after the order is shipped it doesn't mean that order is closed. On the contrary, that order is still under the Lady Footlocker's responsibility until I receive it. I called customer service on Sunday 11.44 pm and spoke to customer service agent Linda who said she doesn't know the reason of the problem. The best thing she could do is to email me the tracking number so at least I can visit USPS with my tracking number.
I gave her my email and she confirmed and told me that I should be receiving her email with my tracking number in the next hour. When I woke up today I didn't receive any email and I had to call customer service again. So again I had to chase an order and tracking number which I already paid but didn't receive. This time I spoke to Nathan who advised me to call USPS and ask them to redeliver my order because I put my street address and apartment number in the same line. Finally when I was able to learn my tracking number, I visited a USPS store and figured Lady Footlocker put my apartment number as 22 instead of 225 and that was the reason of my problem.
So initially, because I didn't receive any email about the shipping and the delivery process, I had no idea what was going on with my order. On top of it, the best thing customer service agents can tell me was 'I don't know ma'am. You need to check with USPS,' even though the whole problem was because of Lady Footlocker. I had to cancel half a day of my work to check on my undeliverable order which cost me $100.00 to not to go to my work. The reason of online shopping is the advantage of time saving and easiness but this was one of the worst experience I had with online shopping. I don't think I will ever shop online from Lady Footlocker again or refer it to anyone I know.

I called because my order had not come yet, and the girl who answered was the same as the previous writer. She sounded like she was bored out of her mind and didn't want to be there. She put me on hold for a while and said that it was shipped (from like 10 miles away). That was 4 days ago and the tracking number says it's still sitting there. Then I did a live chat with some guy, who was very rude and said I should have placed this order sooner so I could get it in time. What? Never order from there again. I'll go to Dick's from now on.

Kids Foot Locker took 4 weeks to refund me my total refund. They refund me part of my refused order, they still owe me $148.09. I want my money today, I have been patiently waiting!!! Also, the manager Stacey **, I spoke with over the phone was extremely unprofessional. She sounded like she didn't wanna work there. I asked her to see if the employee completed my gift card for my inconvenience, she said she didn't know. I asked her was there somebody else who could help me to check, she said no. Stacey did not set an example for the employees, there being a manager and all. She made me feel like I wasn't a paying customer. Just horrible experience with Kids Foot Locker customer service hotline.

I have received the worse customer service ever from your Foot Locker. I will NEVER make another online purchase again from them. I was treated rudely by their customer service agent. I called to check on an order because I received an email saying that part of my order was cancelled and I wasn't sure which item it was. I was told which item it was and I told the customer service agent that I wanted to keep the remainder of my order. He told me that the store had the order and would be shipping it out.
I also asked about an issue I was having trying to reset my password because I did this numerous times and never received the email to reset my password. I was told by the customer service agent that it was nothing he could do about me not receiving the emails and I would just have to create another account. I know that there has to be some kind of technical support that should be able to help me with this issue but the agent was rude and said it was nothing else to he could.
I told him that I wanted to keep my order and had been waiting for about a week for my order. I just called today and was told that the order was cancelled. I know that the agent cancelled my order on purpose. I never received any email saying that my order was cancelled. I purchased these items so that my son would have clothes for back to school. Now he does not have anything. When I found out the pants were cancelled I ordered them from somewhere else. If I would have known that their rude customer service agent purposely cancelled my order I could have ordered the jacket from somewhere else. He cancelled the order and didn't even send an email so that's how I know the agent purposely did this. Now I cannot find the jacket anywhere and I am stuck with a pair of pants with no jacket. This is the worse customer service that I have ever received and I will NEVER be ordering from Foot Locker again because of the way I was treated.

Lady Footlocker in LINY. I live in Texas. I have called 7x with a run around of recordings and leave msgs. I explained the sales price did not match the shoe price. Sales person was very rude and told me to go shop somewhere else. I asked her to call someone to assist her and she stated "no". I purchased shoe since I was short on time. Clerk refused to give me her name and told me I could look on the receipt for it. She laughed and told me "bye-bye sweetie".
Received a call from customer support (not corporate). After spending over 10 minutes re explaining my situation she offered me a ten dollar gift card towards a future purchase. I told her that was offered on the receipt and I did not intend on shopping at Lady Footlocker any time soon. The closest Footlocker is over 40 minutes from me. She then told me she phoned the store I purchased the shoes from and was told by the sales person stated the shoe never went on sale. I explained for the second time the shoe was not on sale. It was the price on the shoe. She explained it could not have been the price on the shoe because it was never on sale... OMG... I explained it had a sticker with a bar code with the price. Like the other shoes. She stated it could not have since they have hanging tag price tags.
I can not believe this insanity. She told me since the shoe was never that price or on sale she could not offer me a refund for the correct price. This is unbelievable. All this for 10 bucks... I have worked in sales and as a medical professional for the last 22 years. I am just curious how this horrible run around will turn out.

I ordered a hat and some socks from the Footlocker website to go with my shoes, and after I placed my order last Saturday on Wednesday I get an email saying my billing address was somehow wrong when I have my address saved in the computer from the past three order I have made from the website. So I go to call the company and they said that there's not much they can do for me getting my money back because they cancelled my order that Wednesday and they said that I should have it back in 1-3 days' time. And I call back today and they said to wait another 2-3 days and it "May or may not be there and if it isn't there isn't much I can do". Is what they told me. Don't buy here. They screw orders up and take your money and hold onto it. Buy your things from Finish Line, much cheaper and customer friendly and are much quicker delivery wise.

I ordered 3 pairs of kid's boots over the phone - in 2 days I already received 2 pairs (the lady over the phone told me that one pair may be not available immediately). Price was a bargain, boots are great but I will be returning one pair as it didn't fit well. We'll see how it goes but so far so good. Customer service rep was very friendly and polite over the phone and I will definitely be buying again as you have free shipping and returns.

I ordered the Triple White Huaraches in a women's size 10 on 8/8/16. I received a 20% discount on the shoes. Upon ordering the shoes it said that they would ship within 3-5 business days. For sizes 10.5 and up it said that they were back ordered until 12/9/16, however for my size it said nothing about being back ordered. I ordered the shoes and received an email confirmation saying that the order was placed and the shoes would ship in 3-5 business days. The next day I received an email saying that they were sorry but the shoes I ordered were out of stock and I should expect them to ship within 2 weeks of the back order date which was 12/9/16. This was IN 5 MONTHS!!! It was absolutely ridiculous.
I called Footlocker to get a better understanding of exactly what had happened and why the shoes were back ordered. Had Nike stopped making the shoe? Needless to say, the call was rendered useless. The customer service representative claimed I wasn't informed of this when I ordered because they didn't know. How did they not know? Did Nike magically decide not to send any more shipments? I was very disappointed with Footlocker especially because they lied to me. There was no way they did not know the shoes were back ordered. They just wanted to get my money and put it in their bank account and earn interest off of it while they lied to my face! I called again to cancel my order.
The lady informed me that my funds would be returned within 3-5 business days! It didn't take me 3-5 business days to pay them so why should I have to wait 3-5 business days to receive my money back after they had lied to me? When I go on the website now and try to order the shoes it now says they are back ordered. They waited until after they had sold as many as possible to inform people of this. I usually have good experiences with Footlocker but they really disappointed me! I will never shop with them again.

Absolutely terrible online service. Their online system shows that items are in stock yet are not. I ordered a pair of shoes and I called in twice, on separate days regarding the order status of the shoes. My order status said "fully cancelled" the day after ordering. When I called their excuse is that their servers are "slow to update". I asked to ensure that my order was in stock and was getting ready to be shipped.
Two times, I was told verbally that my order was in stock and was also being prepared to be shipped within the next couple of days. The third time I called in to check the status of my order and what do you know, my order is cancelled - no email, no phone call, nothing. Just absolutely terrible experience with Footlocker online. Will not attempt to order online again, and I also would not recommend it either. I don't understand how an order can go through without the items being in stock, yet I'm assured by two different Footlocker staff that my order is fine, and NOT cancelled.

I selected and placed an order for a pair of shoes on 7/23/2016 through Footlocker.com. I was sent an email containing a tracking number which I monitored pretty closely and FootLocker stated that delivery would take 5-7 business days to deliver and would be shipped via USPS. After 6 days, I noticed that the tracking information had not progressed from when they'd first sent it to me. I called customer service who reached out to the fulfilling store and notified me that the store had never shipped it, even though they had the item and had even created a shipping label for it. Customer service said they'd work it out and get back to me. On 8/1/2016 customer service called me back and told me that they'd be shipping it out via UPS which would generate a new tracking number. Customer service said that they'd email me the new tracking number.
After waiting patiently for 5 more days I never received the new tracking number and decided to call back in. Customer service again reached out to the fulfilling store and informed me again that it had not been shipped. The customer service agent assured me that it would be shipped out 8/6/2016 and sent me the new tracking number. At this time the customer service agent also promised to email me a gift card for the inconvenience, which I never received. I monitored the tracking throughout 8/6/2016 and notice it again never updated and UPS had never received the package. I called in again on 6/7/2016 to cancel my order since I had placed it 16 days prior it had never even been shipped. The product was available and even had a shipping label on the box. The only reason it was taking so long was the sheer incompetence and laziness of the FootLocker employees to complete the task.

I am located in Toronto, Canada. It is advertised that you get $10 off a future purchase if you sign up for VIP. I signed up 6 months ago and never got my promotional code or gift card. Their system seems very disorganized as sometimes the staff would seem lost. They have a polite attitude I GUESS, but nothing ever gets resolved. I even followed up every 3 weeks (as told by Footlocker customer service) by checking my email for the promotional code because apparently they can't immediately send you a code after a request goes through.
The staff informed me that they send a request to a different department and in around 2 to 3 weeks they would send the code out by email. From the last conversation I had with customer service, they said they mailed me a gift card for $10 and would arrive 3 to 5 business days. I LITERALLY followed up every 3 weeks for around 6 months now and have yet to receive anything! It is so ridiculous for ANY company to give this sort of service. If you don't plan on giving out the credit it is FALSE ADVERTISING!
Just called again now to complain... and I'm receiving different information. I guess the staff must be poorly trained so I get informed different information each time. THIS time I was told that the other staff I spoke with got it mixed up and that email takes 3 to 5 business days to email and MAIL takes 2 to 3 weeks and to call me in another 2 weeks if I still didn't receive the gift card. It's already been 2 to 3 weeks, doubt I will ever get this promotion. Apparently this was an ongoing problem and nothing new because I'm not the first one. Guess the company doesn't care enough to fix their system or the staff they hire are just terrible whatever is it... NEVER shopping at FOOTLOCKER.

As a former active duty Marine and current National Guard member, I think Footlocker does not know the meaning of "Military Member." They exclude Reservist and National Guard as not being eligible for their "Military Discount" through the verification of SheerID. When both of these services can go overseas with their "active" counterparts and encounter the same danger, it is a shame that they would not be considered military members to SheerID. This is a slap in the face of those who serve.
I can't think of any justification for this other than their bottom line. They want to make it seem as if they support the military and their members, but not all of them. I will not shop in any Footlocker, Champions or any other establishment that does not consider National Guard or Reservist military members. Instead I will buy my shoes out of the exchange where my service is recognized and appreciated.
Footlocker Company Profile
Company Name:

Footlocker

Website:

http://www.footlocker.com/