Consumer Complaints and Reviews

I ordered a green and black pair of girls Huaraches on Kidsfootlocker.com. They were on sale for 69.99 and I had a 20% off coupon and a free shipping coupon. My invoice never reflected the original price or that I had a coupon. It showed I paid 60.00 after tax. When I received the shoes the packing slip said green/black but the shoes were black and white. I called their 800 number and spoke to a not so friendly rep named Danielle. She told me I would have to send the shoes back before they would send a new pair or refund my money and they didn't have the ones I wanted. Although they were clearly on the website as she was telling me this. I know because I looked. She said they were sold to me by a store but she has no access to the store's inventory. I was under the impression I was buying from kidsfootlocker.com since I was on their website.
After arguing with her for a while I asked for a supervisor who basically said the same thing but was a bit nicer about it. He told me I could drive 30 minutes to the nearest Footlocker and return them and have my card refunded at that time. Or send them back and have card refunded when they had tracking info. Since this was no fault of mine I didn't understand why I had to do this. But I did and found another pair like I wanted in the store but I was told the selling price in store was more than what I paid so it would cost more. Even though Danielle had previously stated they were sold to me by a store. And the actual price of the shoe on kidsfootlocker.com was 69.99 before my coupon. But since the invoice did not reflect a coupon it looked like the shoes only cost 54.00. So I just had my money refunded to my card and it was in my bank about 24 hours later.
The reason for this complaint is other people should be aware they are selling shoes they don't even have in stock. Then sending out anything that might be similar to what you ordered just to try and keep the sale and keep you from canceling. I guess they think it may be too much of a hassle to some people to return them and they will just keep the shoes. And I'm sure a lot of people do. This is a very shady business practice in my opinion and feel action should be taken to stop this.

I have now been on the phone with Footlocker 2 times and UPS. They are shipping my package to the wrong person and can do nothing about it. I submitted my order less than 12 hours ago. My PayPal receipts has the correct address.

As a former employee, I use to see how terrible of a company Footlocker was from people ordering running shoes and getting soccer shoes instead. Or getting sent the wrong sizes, worn shoes, everything. I ordered a pair of shoes on 5/12 for Mother's Day and 10 days later I still have not received my shoes so I finally called them and the guy goes, "Well it looks like they got shipped to the wrong address." (How can they ship the wrong address? It's all machine operated.)
Then the guy on the phone told me there was no way he could have those shoes shipped back to me and only offered to refund or give me a different color, when I emailed support the only thing they told me was to refrain from using language and I could call toll-free for a complaint. I don't understand how this company has managed to make it this far. It's such a ** show and nothing is organized in that whole company. It's such a joke that these people can get away with screwing people over.

Worst online buying experience EVER - I ordered a pair of shoes online, size 10, and was sent a size 9. I reordered a size 10 and was sent a size 12! When I returned the shoes to a local store, they had to mail my shoes to their warehouse before I could be given a refund. I wasn't even given a receipt. I was told to take a picture of the tracking number for my records. What kind of customer service is that!!!! I order online a lot and never have I had an experience like this. I won't order from Footlocker again.

Footlocker on seven mile in Detroit Michigan. Told me they don't have the money for the return of the shoes I bought!! That's some BS, they make millions. It's a multi million dollar company that open their doors every day for business, I shouldn't have to wait for them to make money to get my refund, it's not a mom & pop shoe store... THIS GOES FOR ALL BUSINESSES. IF refunds for returns is part of your company, the minute you open your doors for business each day you have to be ready for returns from your customer every other legitimate establishment does, so now I have to call the store to see if anything was sold, BS.
How do I know I can trust these reviews about Footlocker?
790,221 reviews on ConsumerAffairs are verified.
We require contact information to ensure our reviewers are real.
We use intelligent software that helps us maintain the integrity of reviews.
Our moderators read all reviews to verify quality and helpfulness.
For more information about reviews on ConsumerAffairs.com please visit our FAQ.

Footlocker in Paterson New Jersey sold me a pair of fake Jordans and won't take them back because I don't have the box. I spent 160$ and I'm so pissed. I have money. They didn't believe I don't need to run a scam. I am a very successful collector and dealer. No reason for me to lie or scam. I was robbed and I want the world to know Footlocker in Paterson New Jersey sell fake sneakers/Jordans.

First of all the entire reason I needed to return my sneakers is because I spent over $100 on shoes that looked worn, why would you send those out to begin with??? This company has horrible customer service and they tell you that online orders can be returned in store... yet you still have to wait for the warehouse to receive the order. What is the benefit of returning in store then?! They take your shoes and throw them in an mailer and give you a tracking number?! Seriously that's it's no receipt or anything else to confirm they've actually took your shoes and you'll get your money back.
I contacted customer service and they told me they would refund me immediately because of my horrible in store experience and guess what that didn't happen. I still haven't redid my refund and the tracking number shows they haven't even shipped out!!! Thank God I purchased this with a credit card because if I don't get my money in 2 weeks I will dispute this because I have gotten nowhere and no help on my own. The only reason why I ordered from them is because Finish Line was sold out of the color I wanted. Never Ever again will I order from this company.

Foot Locker and its sister company Eastbay are awful. I'm a platinum member for both (Eastbay charges 39.99/year for this) and their business practices are questionable. I've recently had several orders cancelled due to "payment verification". However, the real reason is their inability to maintain and control their inventory. Several items show available on their sites, I purchase them, receive my order confirmation, my card is authorized (funds held) and yet a day later I get this bogus email stating that they couldn't verify my payment info. Which is comical, since I've spent close to $2,000.00 with them on that card in 2017 alone. The fact is, they use this bogus reason to cancel orders when they don't have the stock.
They give a phone number for their "verification dept" which is always a recording to leave a message and I've never received a call back. Get a handle on your inventory Foot Locker/Eastbay. Don't sell product and authorize customer's cards (sometimes it's 7 days before your funds are available again) for purchases which have no stock available and then use a false excuse about "payment verification" to cancel their order. SHAKE MY HEAD.

I ordered some Nike foamposites Dr. Dooms. Luckily I had a coupon to reduce the price some. Such brought the item to $195.96. A few days went by and I did not receive an email that my item has been shipped. So I call them. They say they still are looking for the item. I give them 2 day and call again and they say "the item is sold out. We will cancel the order and refund your money." I ask them "can I get an electronic gift card via email in the amount I spent." They say they can't because the item was being shipped from a store. I ordered online which normally ships through their warehouse.
It's been a week and my money is still not on my card and I could have went through flight club or another site. I found them in stores through a friend and I don't have the money because Footlocker has yet to refund me. They told me 3-6 business days to refund my money. It's been a week but they take seconds to take your money and over a week to refund yours. They gave me a $10 gift card but that's not enough for my inconvenience especially my last $200 being spent.

I am writing to express my frustrations with a recent experience I had with Footlocker. I ordered a pair of shoes (Product #: 31925016), on date (Order Date:
02/10/2017) through their website. The order was confirmed, but after 4 days (on 02/14/2017) I received an email, saying the "item is no longer available" due a lack of it. On the next day I received an email follow-up with code for $15 compensation to my next order. Here are the details (Use code: 37JP7XTX4JBXJRPX Offer expires: 03/17/2017). So I decided to order other pair of shoes, and when I checked the model that I want (Product #: 31925016), my desired shoe size (US:13) was still available. I order it again Order Date: 02/15/2017) and use the $15 compensation.
After 2 days I received the same email saying "item no longer available". I checked the model that I was ordered two times and guess what, it was still available in the shoe size that I want. I ordered it for a third time (Order Date: 02/20/2017). And another email came on 02/23/17 saying the "item is no longer available". I would like to bring to your attention the fact that I lost my compensation of $15 and completely realized that there is an issue in their website and their store quantities are not up to date in it. Just for the record I checked the available shoe sizes of this model Product #: 31925016 and US 13 is still available on this day 03/07/17!
At the end of it, I decided to order a different pair of shoes. The product that I ordered was Adidas NMD Product #: BB2884. My order was confirmed (Shipping Date: 2/26/2017). The order was delivered on: Thursday, 03/02/2017 at 11:58 A.M. When I opened the box I found out that the colors are different. I have checked my online order and compare to the model in the box (SKU: BB2886) and the "sku" numbers were different. And that is not all, I realized that in the box there was no invoice. I talked to their customer service to clear this situation and I found out that the item and the colors that I want is no longer available and they are not able to fulfill my needs.

I ordered Curry 3's from the website and the box shows up with some ** And 1's. I called customer service and the ** on the phone told me that "it sucks for you". What kind of trash customer service training do you teach over there.

So these morons charged my credit card and confirmed the purchase. They said it would arrive in 3 days. 4 days go by I decided to contact them to see what's going on, and the inconsiderate dirtbags cancelled the purchase for no reason whatsoever, note here, they did charge my credit card. I called them and they said it was confidential information, they couldn't tell me why they decided to cancel my order. So it was a birthday gift for my loved one, now he won't be getting anything for his birthday, and Footlocker refuses to take any responsibility or at least give me a plausible explanation, not even an apology. Zero stars customer service.

Failed to deliver and then cancelled my order. Placed an order for trainers and jogging pants online with Footlocker UK. Delivery address fields provided did not give me enough characters to enter a complete work address, so entered the building address (omitted my company name only) as we have front of house security that know me personally and UPS deliver here daily anyway, so did not foresee any issue. A few days later get a message that the jogging pants are out of stock, which is not a problem, the trainers were the main thing I wanted. A few more days later get a voicemail from UPS that they need my company name to complete delivery and to call them back to confirm. I call back and they tell me that they need Footlocker to confirm my address not me - thanks for wasting my time UPS!
I call Footlocker and they confirm they will update UPS and the order will be released from the UPS depot. 3 days later I get an email from Footlocker to confirm they have cancelled my order and will refund me in full - this is now 14 days after placing a simple online order. I contact customer services to complain and ask for the trainers to be delivered to me, but they refuse to honor my order and quote their terms and conditions 2.3 specifically stating that they can withdraw from a contract if the delivery details are incorrect. I go back and forth across 5 or 6 emails with Graham in their customer services explaining that it is not my fault their address fields are not long enough and that there was a complete address that they could've delivered to, but chose not to. Graham holds firm and will not re-send out my order.
Footlocker at this point still have not returned my money. I then notice the trainers have now more than doubled in price from when I placed my order and the penny drops. Graham refuses to give me any escalation points or contact names other than himself and refuses to send me the trainers that made it out of their warehouse just to be sent back again, because of their incompetence. Do not use Footlocker.

Footlocker doesn't even deserve one star. Do not order gift cards through footlocker's website unless you want your money to be stolen and you are promised a gift card within 24 hours and then they decline the transaction yet still take your money out of your account. I am now down $625 out of my bank account over a $125 gift card for someone for their birthday! I have been dealing with footlocker for a week now and finally just ordered the shoes on nike with no hassle and the shoes made it to her before they could even refund me my money. I dealt with them day after day trying to resolve issue but they don't care. They only want to take your money and run!!!

I order 3 items online, it said they were gonna come in different dates. Okay that's fine. So I received one of the packages the following day. I track the other one. It said it was deliver but I never got anything. So I call the following day about my package. They said they were gonna start an investigation. It was gonna take about 4 days. I Waited. So I call today and they told me they are not responsible because I have previously lost packages with Champs, so I told them "how am I responsible for a lost package when I didn't sign for anything?" And the supervisor got loud with me. She needs more customer service. I will never order from here or shop at the store.

Went to Footlocker today as I bought trainers for my son the week before. He only wore them for school only and came home Friday 1 of the plastic stripes has come unstitched glued whatever from shoe. These cost me 80 so this shouldn't be happening at that price. I was told at shop "no, we're not replacing or refunding cause shoes have been worn." I did say it is against the law to not refund or replace faulty goods said they can't do nothing and that I would have to email shop. I will never buy anything from this shop again no matter what.

I ordered myself a pair of Adidas NMD R1 Trace Cargo. As I was scrolling through Footlocker I came across a black pair in my size and I wanted those. So about a couple hours after ordering. I was told that I can't cancel my order because it has already processed. So I bought the black and trace cargo shoes with the intention of returning the trace cargos. After waiting about 6 days I finally received both shoes. I opened the package and saw that not only was the package damaged, so was the shoe box. After opening one of them I saw my black NMDs which I was going to keep, then I opened the other box and it was also a black NMD. Even if I was going to return it it still shows how disorganized Footlocker is, and if I were to only buy the trace cargos and they came in the wrong color, it would've been a whole other story.

I ordered a Christmas gift via footlocker.com on 12/16/16 with standard shipping. The next day I received an email stating my package was shipped with a tracking number listed. I checked to see when it would be delivered and it showed that a shipping label was created in "Watertown MA" but had not be sent to USPS yet. I was still hoping to get my package but decided to wait until 12/26/16 because I assumed it was on its way. A few days later, I checked the tracking number online and saw that it still had the same info as of 12/17/16!!! I was hoping that it was USPS error in not updating. On 12/25/16, I sent an email to USPS and received an email within 1 day stating they never received the package! On 12/26/16, I called Footlocker and asked where was my package. I was told that it would take 7-10 business days to do an investigation (what?!?! USPS took only 1 day!!!). In the meantime, I couldn't get a refund.
I was also told that my call was the 8th call the rep received about missing packages. I waited a couple of days to hear from Footlocker, still no update. Finally, I called on 12/29/16 because I noticed online that the product was low in stock. I wanted to cancel the original order and order a new product. I was told I couldn't cancel the order until the investigation was completed again. The rep told me that the "store" had the package since 12/17 but never mailed it!!! BUT I STILL couldn't cancel until they talked to someone at the store! I was told someone would call me the next day. No one called as promised, of course, so I called Footlocker again. I was told that "the store doesn't know what is going on, they have no clue... they lost the package", and that "I'm just going to refund your money under the code it's not in stock". UGH! It IS in stock but due to their complete incompetence it was lying around at some store!
I was still hoping to order again despite the screw-ups but when I was nonchalantly told the store had "no clue", I decided I don't want to give my money to a company that obviously does not care about its customers. It was my first time ever shopping with Footlocker and it is my last time. I can't believe that a big store can screw up so badly based on the simplest service. Oh, and thru all of this, not one apology!!! With so many stores online, I highly recommend purchasing with a different store. I wish I had!!! Now, I have to wait 3-5 business days for my money.
Updated on 01/10/2017: After being told on 12/29/16 that my refund would be credited back to my checking account in 3-5 business, I still don't have my $ on 1/10/17. I contacted Footlocker and was told it really takes 7 business days on 1/6/17. So, I was told it should hit my account on 1/9/17. As of today, I still don't have my money. So, I contacted Footlocker AGAIN. I initially was told by the rep that it was processed on 12/30/16. She gives me the dollar amount less the taxes and shipping!!! What??? I explained that the package never was shipped to me and why am I not getting both taxes and shipping back? She states she would refund that portion BUT that portion would be in a check form. UGH! I ask why it was difference of payment form? I used a debit card and was told to expect in my checking account.
After a long hold, I was then told that the refund was NEVER entered correctly! Meaning, it was NEVER processed for a refund!!! Now, I have to wait 3-5 business days for my refund to be deposited in my checking account! The majority of my purchases are online for the ease of it. This has easily been the worst and most ridiculous online purchase that I have EVER had.

We bought my son the boy's KD Fire and Ice on Nov 11th 2016. By December 15th 2016 the shoes ripped that held the laces and they gave us major return issues also in Evansville Indiana in the mall. Don't go there. We highly recommend using another shoe store. Rude and do not care. Also the shoes have only been for 6th grade basketball. Never wore outside the gym and wore in 6 games and a dozen practices total. Bad people and product for $130.00.

DON'T BE FOOLED BY THEIR "Satisfaction Guaranteed". I bought a expensive pair of sneaker, 180$ online. Unfortunately it didn't fit well, so I have make a return. I thought it would be easy since Footlocker is such a big company and have stores everywhere. But it is the complete opposite. First, they do not provide any shipping return label online. I went into my Footlocker account, practically it gives no return option. So I started searching for ways to return.
First thing I found was you have to fill out a form and pay for your own shipping. This is uncommon for big companies, especially for shoes. Second, they said you can return in store, which sounds easy, since you can find them easily. So I took the second option. But it was a terrible mistake. I went in the store, first thing the Footlocker employee was very rude. Keep saying, "I can't do the return and I CAN'T give you the money back". Then after awhile he said he was able to ship it for me. He printed out a shipping label and put the shoes in a plastic package. After that he just told me take a picture, without giving any receipt or any form of proof or paperwork. THAT WAS THE END. He said "you'll get your money back in about 7-10 days".
IT HAS BEEN WAY OVER 3 weeks, my money is still not back, the package status is delivered. I contacted the footlocker online representative, the answers they give are always 1 word and extremely useless. This person named, Michael **, response super slow as well, never had any worse experience with online chat, he responds after 30sec - 60 sec each time, and was literally 1 word. This is by far the worse E-Commerce experience I ever had.

Ordered my teen's Christmas gift on the 20th with their "guaranteed delivery by Dec 23rd". I had to order over the phone because the website didn't accept my credit card safety code. The lady first entered my order with $23 shipping instead of the $5 special. So she canceled the order and re-entered it, assuring me that my card wasn't charged yet. Well for sure my card got charged twice. But to add to that, they obviously shipped it with USPS Priority instead of 2 day. So for sure, Christmas Eve is here but not my son's gift. For that, the socks I ordered 2 days ago with standard free shipping were overnighted with UPS.
I have called twice about the credit card and the delivery and they still claim that everything is alright and I will get the package today. Just too bad that my post office knows nothing about it and they doubt that they have the package in our state at all at this point. As for the refund of the first erroneous charge, that takes 5-6 days back to my card. In that sense, Merry Messed Up Christmas.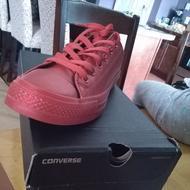 Shoe Show online should be able to be order by customers. I drove an hour just to place a order. One size was wrong. Christopher with customer service wanted me to drive an hour for them to reorder them or get a refund!!! CRAZY. When the manager Shay wouldn't even let me use the 15% for online orders they are ORDERING offline themselves!!! The Two customer services workers sounds like ROBOTIC!! They can't do "anything". They don't provide SERVICE OR SUPPORT!!!

I ordered a Christmas gift on 12/03 and paid for shipping. I received a notification on 12/05 saying it had shipped and was expected to receive the package 12/12. I noticed on 12/08 that USPS never received my package from UPS carrier. I waited until the 12th and nothing ever came. I waited until 12/13 and still nothing was delivered and not one update was made with tracking information.
I called customer service and informed them of the situation, they told me they were opening an investigation and it would 3-5 business days. I told them I called USPS and they informed me they never received any package. I told them this and customer service told me they CANNOT refund my money until the investigation was over or ship me a new product because it was "out of stock". I waited and never received a call from them or a refund. I called again and waited on hold for 25 minutes just to leave a voicemail. I called again and waited for 35 minutes on hold for them to tell me, they cannot help me and the department that can help me are too busy to talk and to leave a voicemail. I waited again for 15 minutes just to leave another voicemail, I had to hang up!! They still have not refunded my money nor have I received my package. They suck!! And suck at customer service, but they are quick to take your money!

Purchased a pair of sneakers at a local Foot Locker store and was delivered 5 days later. They were a gift to a 16 yr old boy who ended up not liking the colors. Tried to return them but my wife misplaced the receipt. I called the store and Customer Support with information on the transaction from my bank account. They wouldn't take them back without the original receipt. Decided to call Nike direct, they took them back, refunded the money, and sent a discount code for a future purchase. I'm only buying direct in the future.

If I could give 0 stars I would! I order from Footlocker all the time! I got email from my VIP account saying if I spent $200 I would receive a gift card. I made an order with one transaction for over $200 so I waited for my gift card to be emailed. It never came so I called Footlocker. They said because my orders were shipped separately I didn't qualify for gift card! Didn't matter if I had spent however money. If they decide to ship separately you're basically screwed! They didn't care about see what else they can do. They basically don't care about how you're feeling at all. I'm done ordering from there. I'll take my business elsewhere!

Bought shoes online with label "Available for pick up TODAY" at Store... Well apparently it was a lie, I ended up wasting my day and not getting the shoes. Ordered 5 hrs before going to the store and the manager said they can't see it in their system. So much for false advertising... and +14hrs later still no pickup instruction.

I normally don't take the time out to write a review but this experience was so bad with them I can't help it. I ordered a hard-to-find pair of shoes online for my son's 14th birthday 12/1/2016. Foot Locker was the only place that still had the shoes available. My son's birthday is on December 11th. As I placed my order for the shoes standard shipping would be within 5 to 6 business days I would receive them. Seeing that shipping was free at the time I chose that option. I got a confirmation email on December 2nd telling me that my order has been shipped with a tracking number and went to the UPS site to enter the tracking number to find out more about my order. It said label was created later on that day. I received the confirmation from UPS saying that I should receive my delivery on Monday. Monday has came and went.
It is now Thursday. Checking the UPS website it still says label has been created. I called UPS they do not have my order. They told me to contact Foot Locker. So I contact Foot Locker. Foot Locker told me that my order has been shipped and UPS has it. After several minutes of arguing with them they told me that my order was shipped out on a crate. They couldn't tell me if the tracking number I had was the crate number or my personal tracking number. So I call UPS back. The number I have is a personal tracking number but it still has not been received by UPS. So back on the phone with Foot Locker still telling me the same thing that my shipment was sent out on a crate. I ask them for the tracking number to the crate. They're telling me that they don't have one. So I ask them how do they track the crates. They told me that they don't.
Friday will be the 6th business day in which I should be receiving my son's shoes. Considering UPS doesn't have them and nobody can tell me where they're at now my son doesn't have a present for his birthday on Sunday. As I expressed my concern to customer service they were very rude with a response. So I don't know what to tell you. They're in transit with UPS they're not. UPS has no reference to the package. I will never spend another penny with Foot Locker.

I am very upset not only with the fact that I can get my sons his shoes for his birthday which was last week but with the service I have been getting from representatives and supervisors. Twice my order has been cancelled after assurances that order appeared it would go through. Like I mentioned to the supervisors this route via online order was suppose to be smoother than the experiences at the store but I have concluded that Footlocker staff and company do not really care about the consumer. I have 4 boys, two are in athletics. Throughout the year we buy 3 to 4 pairs and name brand tennis shoes are a big deal. It's a shame I will take my business elsewhere.
I will not use any of Footlocker affiliates either. Our 15 year old son did not get his shoes as promised and now we are left scrambling to find Jordans AJ1 HI-RD. A statement more for footlocker, I may be one consumer but with a powerful voice. I plan on mentioning my experience to anyone and everyone. Word of mouth makes or breaks a company. Footlocker just lost another customer....

Ordered a pair of LeBron James Nike's off the Footlocker website 11/25/2016. The box was crushed. I collect the shoes and the shoe boxes. When I talked to customer service, they offered me a $10 gift card. That was insulting to the situation. The box is worth more than $10. They had no more intentions to either fix or compensate for their damaged product. Also I ordered a pair of LeBron James socks, they sent me shorts. I will not be using this company again in the future. If you run into this problem, don't waste your time telling them youre going to write a bad review. I did and was told they don't care.

My 15 year old son had saved up his money to buy some Jordans and was counting the minutes for when they were going to be on sale. Friday morning 11/25/16 the shoes went on sale so my boyfriend and I were online on all our devices trying to make sure we are able to get these shoes for him before they sell out. We finally get through and was able to purchase them (so we thought) we felt a relief after receiving our order confirmation. Later that night around 8:45 pm we receive an email from their customer care department letting us know the order had been cancelled, per their email "Unfortunately, our credit card verification service recommended this order be cancelled" yet the funds were being held by their company and taken from my available balance in my bank account.
I called the payment verification department and was unable to get through, I was being routed to leave a message. I let it be, luckily I was able to find the same size and shoes at Champs Sports so I went ahead and placed the order through Champs that same night. This morning 11/29/16 I receive an email from Champs Sports letting me know that my order was cancelled again. I called the payment verification company that sent me the email on behalf of Champs and they advised they are unable to tell me WHY they cancelled my order I explained my Bank was authorized to make the payment all Chris from customer service was able to say was yeah I see that but he is unable to evaluate why the order was cancelled and that I should receive a refund in 3-5 days (ARE YOU FREAKING KIDDING ME).
Chris also explained Champs Sports was owned by Foot Locker, so again Foot Locker completely FAILED!!! So now I have funds placed on hold by both Foot Locker and Champs Sports which I guess is the same company. This company is horrible and I have never experienced such HORRIBLE customer service, they should be shut down from online purchases as it seems they don't know how to run the site and honor the orders they process. It should also be against the law to hold our money for so long or for even taking the money if they cannot guarantee the item purchased. To me they are earning interest on our money while they hold it, while we lose it and are not even getting nothing in return.
Footlocker Company Profile
Company Name:

Footlocker

Website:

http://www.footlocker.com/