Consumer Complaints and Reviews

There was an ad in the newspaper for an adjustable bed with gel memory foam mattress at the price of. I went to the store in Cookeville TN, I ask to see the bed & mattress that was on sale in their advertisement. He showed me the bed and mattress and I expressed that I would like to purchase the mattress and base that he showed me. The mattress was dirty that was on display, he offered for to sell me the display for an even a lower price. It was nasty, it is also illegal to sell an opened or used mattress. Because I did won't the dirty matress he said he would order it for me. Would be in about two weeks. I paid sixty dollars to have it delivered & set up.
When they arrived it was not the right mattress. It was only about 1/3 the size of the one he said he was selling me. I did not let him unload or set it up. At the store where I bought the mattress he, showed me one bed and mattress. No others. I ask him several times if that was the one I was buying, he said yes. But he was going to have to order it. I replied I'll take it, I paid cash for it. I called the store to see what the mix up was and they would not let me talk to the manager or the salesman who sold it to me.
I went to the store that same day to straighten it out. The one I was dealing with there was the same person I spoke to on the phone. He apologized for my issue. He went to tell his manager and came back to as I was sitting on the bed that I was told I bought. He said he would give be the same matress that I had already paid for one hundred dollars. That is the very definition of bait & switch. As I'm writing this review I'm waiting for their call to tell me when I can come to pick up my complete refund. I'm going to call them because they said their call would be first thing in the morning. Hasn't happened.
Updated on 07/14/2017: I really can't say that I have an opinion on the merchandise. I had to send it back on the delivery truck because it was not what I was told that I was paying for. Cash at the store by the way. Had to go round & round with the management for a few days. Long story short, it cost me $164.00 more dollars to get a dirty version of what I thought I was getting the first time. Today is July 14 2017/4:45 pm I was told that they would call today to tell me what time monday they would deliver it. Hasn't happened at this point. Hope I don't have to get so stressed out. I don't think my blood pressure can take, that kind stress again. I despise being lied to!

They did not honor the posted price. "Dear Kevin, I regret to inform you that the TV you ordered will not be shipped. Due to technical difficulties, the system allowed this items price to be listed incorrectly. The actual value and cost of this TV prevents us from being able to honor the listed pricing error. Your order has been canceled and the refund was processed back to your account immediately. Please accept our sincerest apologies for any inconvenience this has caused you. Thank You."

Went to buy a new dryer about 30+ days ago. They told me it would be delivered on a Tuesday by 5:00 and at 5:30 I get a call stating they are running about 2 hours behind schedule, so I rescheduled for the next day. The next day it gets delivered and when I got home to dry my first load of clothes the dryer would not heat up. I immediately called the store and told them and they said they would bring me another one the next day and for me to call the delivery # to get a time... So when I called the delivery man he told me my dryer was not on his truck and he had no clue what I was talking about and so he gave me a different number to call which was the main branch # I guess.
So I spoke to a girl and told her what was going on and she informed me that she had no order number or no written order in the system under my name and that she would call me back in 10 Minutes after she called the Tullahoma TN store that I purchased it from, well 30 minutes later I still hadn't heard back from her... So I called the Tullahoma store back and went off and finally they brought me a different dryer. Nonetheless last Saturday was my 30 days and I went back into the store to tell them my dryer wasn't drying very good and that I needed a new washing machine. The manager told me that they would not honor my return on the dryer because of all the trouble they have had with me!!! Why was I trouble?
So he said the only way they would return my dryer was if I bought a matching set and a higher price and that they would charge me the delivery fee and I could not bring them back if I didn't like them or if I had a problem with them. ELECTRIC EXPRESS IN TULLAHOMA TN IS THE SORRIEST STORE, SORRIEST CUSTOMER SERVICE, AND THEY LIE ABOUT EVERYTHING... Do not do business with them because u will get screwed just like I did.

I purchased a TV from Electronic Express on Walmart.com. I'm extremely disappointed in their Customer Service Department when I called to return the TV. The purchase has never been taken out of the box and they refuse to return the item. The return policy for Walmart.com states a 90 day return policy, however, Electronic Express stated that their return policy is different. If you are going to sell your items on the Walmart site, I would assume you follow the Walmart policies. I will never do business with them again, and I'm surprised with all the negative reviews how this business is still afloat.

Just want everyone to know when you buy a TV from these guys and especially if you finance one of the overpriced TVs and the overpriced warranty as well make sure you get a copy of the after market warranty. It is not 360 protection like they say. They lead you to believe that it is totally protected but is not and they will quickly distance themselves from anything to get out of repairing your TV and the company is called NSI and they boast my protection 360 but it's not so beware.
How do I know I can trust these reviews about Electronic Express?
848,010 reviews on ConsumerAffairs are verified.
We require contact information to ensure our reviewers are real.
We use intelligent software that helps us maintain the integrity of reviews.
Our moderators read all reviews to verify quality and helpfulness.
For more information about reviews on ConsumerAffairs.com please visit our FAQ.

Ordered the TV thru Amazon, but Electronic Express was the company that fulfilled and shipped the TV. Within three days the remote was dead. Replaced batteries three times, but after the third time, the remote no longer worked. Serious problem because the TV does not function at all without the remote. Electronic Express said they could replace the remote at no charge, but would not and could not expedite the shipping. It would take five days to get the replacement. I offered to pay extra to have the shipping overnight, they said that was not possible, no way. Very poor customer service to me.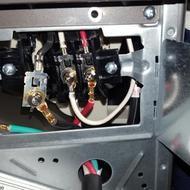 Horrible install of washer & dryer. Dryer vent hose was kinked badly. Washer door still had packing material in it. Many other things, but the WORSE item was the dryer cord was not stabilized as it enters the dryer. So 1 week after the warranty expired, the plastic terminal block that is connected to the power cord broke, which is what plastic does best. So to get a new $5 plastic terminal block, I had to buy an entire wiring harness ($78), so also I won't ever buy any LG product again. So all this headache is from buying from Electronic Express and having them deliver and install. I reached out to them twice, but since they don't care, they never responded. Never again.

Bought tv thru Walmart and filed by Electronic Express. When got tv was a TCL 55 up130. TV was shipped and not packaged good. When got tv it had 6 to 8 dents in front of tv and I called Electronic express within 1 hr. It took a long time to get this resolved and a lot of e mails. If you are going to buy a 55 inch tv buy from somebody else. Was not happy how long this company dragged this out to get my refund. I will never anything else from them.

My husband and have purchased appliances, televisions, and cameras (and equipment) from the Tullahoma, TN store. We have spends several thousand dollars and have referred others who have made significant purchases. Each purchased included an extended warranty that they highly recommended and rated. Our Samsung refrigerator was 2799.00 in January 2014 and has been broken for a month! The repair company has been to my house 3 times with another appointment scheduled April 4th. We live out in the country and no one seems one bit concerned about getting the repair complete! The store managers seemed concerned at first but now have no response to our plea for assistance. Do not shop here! They will not stand behind the products they sell!

Purchased a mattress set in May 2014. The mattress began to lose support two weeks, 6 months later purchasing the mattress and box spring both collapsed. Called the store and made complaint. As of March 2016 the store refused to honor my claim.

Electronic Express deals with Acceptance Now as a way to finance a purchase. I called Acceptance now to see what the terms were. I was told that there was a 90 days same as cash, no hidden fees, paid in full within 90 days. If not paid off in 90 days there would be admin fees plus interest applied to amount financed and thus resulting into a lease to own agreement. No problem as I intended to pay off purchase within 60 day.
Electronic Express was having a no tax week. My husband picked out the TV he wanted and I gave the salesman my slip with an approval code on it I received from Acceptance Now which he took to the counter. Afterward a girl came over and told us that our purchase would be the purchase price plus 10%, plus $40.00 admin fee and we would have to pay 9.75 tax. What a racket. Of course my husband and I left completely disgusted. Glad we were. We went to Walmart and purchased the same TV for $100 less, $69.00 for a 3 yrs protection plan. EE wanted $350.00 for protection plan. We also got our purchase for 2 years no interest. All we can say is THANK YOU ELECTRONIC EXPRESS AND ACCEPTANCE NOW for lying to us.

On Saturday February 29, 2016 I purchased a overhead DVD player from Electronic Express for my 2002 Lincoln Navigator. After going back and forth for the last five days being promised by the store to install the unit without any success I decided to have the unit installed by someone else. Upon looking in the box at the unit I noticed it had already been used. I then took the DVD player back explaining that the unit had already been used and that I wanted a refund. The store manager Josh ** flat out told me that he was not refunding my money. After raising all kind of hell about my refund this so called manager took off his tie and rolled up his sleeves as if he was going to physically put me out of the store. Needless to say that wasn't going to happen so I ended up calling the police. I did not get my refund but I am not finished with this yet. I would advise everyone to stay away from the Hixson, TN location of Electronics Express!!!

On Black Friday, I purchased a Hoverboard for my son for Christmas. After the many reports of danger, we returned it on 12/12/15. Was refused refund, that corporate not refunding them. Well, as we were gonna file fraud charges they changed their mind but since I paid cash $436.99 I could not be refunded cash. Instead, a check would be mailed 10-14 days. On 12/28 called to check status, was told they would email corporate and call me... Not!
On 01/06/16 still no check. Called store, same thing no answers. I proceeded to call corporate which had no record for refund. After extreme frustration and demanding my money by the end of the week, I finally got status on check. At this point I'm suppose to pick up check at the store on 01/07/16 (fingers crossed). Will never ever no matter what they sell will I give this business any revenue. Very poor management and customer service.

When I was shopping Walmart for a tv, I saw one and purchased it using PayPal to make the direct payment for the tv. 318.00 dollars was transferred from my account to Walmart. I received note that electronic express was canceling the order, payment refund in 10 days. They say they could not process the payment. Now I'm short 300 dollars for my Christmas tv present. When I got on their website, I see the tv I ordered still in stock. So what's up with that. Never again will I buy a tv online especially from this company. After reading the reviews, I also agree with the majority that this company sucks and stay away from them.

I bought a PS4, took it home, hooked it up following directions included with the game console. It took a few minutes before it would turn on but did. It worked for about 20 minutes and then suddenly shut off and would not turn back on. No lights, no nothing. I talked to someone on the phone the next day at Electronic Express and he said to bring it in and they would exchange it.
When I arrived they tried to get it to power on with no luck. The store manager came in and he said he couldn't help me. He said I would have to return it to Sony for repair. I do not recommend buying anything from Electronic Express since they will not even try to help you resolve an issue with a product you buy from them. The store manager was short and to the point that I was on my own. Also the employee who tried to get it to power up connected it to an electrical outlet without first connecting it to a tv. Which the instructions plainly say "not to do". Buyer beware of Electronic Express.

I bought a new Macbook Pro in August 2014. Started having problems August 2015. Took it back to the store in Cleveland TN. They had me call the warranty company myself. They were no help at all. The warranty company had me send my computer to them. Three weeks later received my computer back. Everything in my computer, including factory settings were deleted and could no even boot up computer. Call Mac support, they could not get computer to turn on. They suggested I take the computer to Mac authority in Chattanooga. The salesman at Mac worked for over an hour and could not get computer to turn on. He removed the back cover and said my logic board had been replaced with a not Mac produce. He said that my computer was a 2010 model that it was sold as a new unopened computer in 2014.
Called warranty company, they sent me another box to resend my computer back. Computer is trashed, they are going to replace in with a store credit from original store. Cannot get corporates to return my call to get a com number to get store credit. Four more weeks later still no computer. I would highly recommend that no one buy anything from Electronic Express, or use their extended warranty company. I run a small business and eight weeks without a computer has been very stressful and inconvenient to say the least.

I had received a check for a good bit of money, and wanted a really good stereo to put in my truck. I went to this store, I waited for almost a half hour, asked for help and they said they would be right with me. So 15 minutes later I left, and went to Best Buy, where I received excellent service, in and out in less than 20 minutes. I still have the truck with the same stereo after almost two years. Electronic Express sucks at customer service. The store at Rivergate.

I purchased a fridge from these people on 7/7/2015. It was completely wrapped in cardboard and Styrofoam. When we unwrapped it, it had two 5 inch gashes on the side. They said they would replace it but did I want to upgrade for a much better fridge for $100.00 more. I said yes because I wanted a white one. It had to be ordered. They do not care it would take 4 weeks to get here. They called Aug. 14, they would deliver the new fridge on the 18 of Aug. On the 18 I took everything out of the fridge. We had to prepare for the new one. They would be at my home between 8 and 12. About 9:30 they called and could not deliver it because they did not have it and did not know where it was.
Okay I waited two more days and called the store (the one on Gallatin Road in Madison, TN). They did not know where the fridge was, could not get any info from anyone higher up but they would call when it came, HA HA. They never call you back. I waited another week. It is now five weeks and called them. They still do not know where the fridge is. Another week goes by. I called them and ask the person who sold me the fridge if I could get a refund. He said maybe he would have to call the office. He called me back and said it had been approved. So off I go to the store and he wasn't there. The manager said no, I could get a refund because it was a special order. I said "it is a damaged fridge. I do not have the one you ordered and you do not even know where it is or when it will be here." Do not buy from Electronic Express. They have terrible customer service, only about the money.

Decided to surprise my wife with a tablet, so I stopped by the Electronic Express in Gallatin. The salesman was professional and courteous and was able to answer all my questions. I decided to go with the Asus Transformer tf 100. I got home and my wife was excited. She cut open the seal and powered it on. Then asked me who Mrs. ** was!? I thought I purchased a new tablet. Clearly I was not sold a new unit. Nobody in my family knows the password or the hint "daughter". If you're going to buy a tablet, do so at Best Buy or somewhere where they will let you know if it's used and sale it as such! Unless you want the headache and frustration of being mislead.

My master bathroom would get hot everytime I used the dryer so I checked the vent installation kit that I purchased with the washer and dryer and discovered that the installer had forced the new venting aluminum pipe inside an old one. The lint was flowing inside the closet where the vent pipe runs and not outside. This could have caused my home to catch fire. I will never purchase a damn thing from them ever again and I am warning everyone that I know to never purchase anything from this company. By the way, I made the purchase at the Goodlettsville, Tennessee store on Gallatin road in Madison, Tennessee next to the Rivergate Goodwill.

I bought a refrigerator from the Madison, TN location in April of 2013 with a 5-year warranty. My fridge area stopped cooling a week ago. I called the warranty company to place a service call. They told me they had only one servicer certified to work on my appliance. Their one servicer had to cancel and called to inform the warranty group, they decided it had to be replaced. Between the warranty company and Electronic Express I'm still without a fridge. The corporate office has not responded to my calls after several attempts. I was also informed once the fridge is replaced the warranty is filled. However the I purchased a 5-year warranty. I was informed I would only get an in store credit not a return of my money. I will never purchase any other electronics or appliances from them again. The warranty is not worth the paper it's written on and Electronic Express does not take any responsibility for the products or the warranty it sells.

Bought a microwave, when I got it home it didn't work. Took it back and 2 weeks later mornings I get told it there, by the time I get there, they realize it's not. Did not call, text, or email me at all. I finally, after going in today told then to keep it, and give my credit back on my card. This is ridiculous, to have so many problems with a microwave. Hate to see if anyone orders anything else from the Cleveland electronic express store.

My husband needed a laptop for working at home. I went to Best Buy and they didn't have the computer I was looking for so I went down the street to Electronic Express next to Goodwill. I purchased a Toshiba Satellite laptop for a total of $547 and paid CASH. On March 8th 2015 in 9 days it quit working and I called and they said my husband can bring it down even though I had the receipt with me. They said they were printing one off since they show my information and time purchased. We live in Joelton and that is a long drive. He gets there and they refuse to help him. I finally get a chance to go down on Saturday 21st 2015 after working 10 hours and purchased a Dell with the same specs. It was a floor model but the Assistant Manager assured me everything was okay. I asked if they could lower the cost some but was told no. Hey I tried since we had had some trouble with their product.
We get home and do the factory restore. Tried to get online and couldn't. Did another factory restore and again couldn't get online. I called and asked for help thinking since they had it on the floor that maybe there was a lock on it to keep people from getting online at the store. They talked to me like I was stupid. Asked if I had done a restore and we said yes. They said, "Are you sure?" UM YES. "How long did it take for the reset?" I told them 3-4 hours each.
The only reason they are asking this is because they were treating me like an idiot. They said bring it down to the store. I said, "Can you just tell me over the phone so that we don't have to drive all the way out there again?" They said they do not know what is wrong with it. I told my husband that I will take it but if it is something as simple as them unlocking it and them not telling me over the phone after being treated like an idiot they can keep it and give me my money back. I get there and they pull it out of the box and push 2 buttons and unlock it. Then makes the comment that all I had to do is Google how to unlock it!!!! I said I want a refund and that I will take my money to a store that will appreciate me as a customer.
Now here is where I get really angry. Even though I purchased the computer with CASH they say they are only going to give me a refund by mailing me a check in 14 days! I said "no I want my money back now as I paid cash and I should receive my refund by the same form of payment." They then state that they do not even have to refund it because it is past 7 days. I said "no that was for the last laptop and this one was purchased Friday night and this is Sunday not even 48 hours later not the purchase from March 8." Still within the 30 days I was told at the first purchase. Here it is March 27, 2015 and I still have not received my refund back and have nothing to show for my $547 purchase but my anger. Do Not Buy From This Company.

I bought a "brand new" laptop for my wife and three weeks later all the screws from the bottom of the laptop fell out. Took it back to the store and the store manager told me it's just wear and tear. And there is nothing he can do about it because I already opened the seal on the box it came it. Smh. I had to call the product manufacturer and they send me a box to return it. And they did replace it for an another unit. Do not shop here.

After 6 1/2 weeks of waiting for my 'in stock' items, I finally received everything. This after multiple calls to the manager and district manager. Their records would show an item in but when it came time to schedule delivery, delivery couldn't find it or some story. They would say they will find out what's going on and call me back. That NEVER happened! On March 6, I spoke to Manager, **, in person because of new oven has a factory flaw in the front. He said he would call service and get back with me. That was 11 days ago! During that time, I realized the oven was not getting to the temperate the display indicated. The upper oven was running about 100 degrees cold. The lower oven about 75 degrees cold. Neither oven can maintain the temperature and takes forever to heat up again if you open the door.
March 10 rolls around and I had not been contacted about a service call or update on what was to be done. I called store and spoke to **, Assistant Manager, he said he just spoke to ** and they are working on it and will call me back. Ok, that didn't happen, again. On March 14, I called the sales associate who sold me the oven and told him what was going on. He said his service guy just happened to be there and he would talk with him and call me right back. Guess what? No return call. I can't use my $2000 oven properly. They never give an answer to any question. Their reply is "I'll look into it and call you back". But they won't call you back. March 16, I called **, District Manager. He said he will look into and call me back. That was almost laughable. And the 30 day money back guarantee? Useless if they won't return your call!

My husband and I went to the Clarksville, TN store to purchase several appliances that we had seen advertised. We were treated as thieves. They locked the exit door on us, the other couple behind us they let out. This is my list of what I was going to purchase: 2 sets of front load washer/dryers, 2 stainless French door refrigerators, 1 induction counter top range, 1 free standing range, 3 stainless front, stainless tub dishwashers, 1 small bar refrigerator, 60" + UHD TV Surround sound. I will never, no matter what they advertise, will I go into their stores.

I purchased in cash November 27, 2014 a 60" Sharp TV and was promised a $100.00 rebate that would take 6 weeks to happen. I sent in the required information. They are avoiding my calls and not responding.

Brought my friend to Electronic Express to purchase a computer advertised in the paper. After asking all the questions she needed to I noticed that I didn't see a disc drive on the computer. The salesman quickly went to the display and pressed a button and showed us where it was. As she was paying she was told that computer was out of stock. They would order it for her and call her on Wednesday when it came in. This was Saturday. Wednesday came and went. No call. Thursday, no call. On Friday she called them. It was in. I take her to pick it up on Saturday. After setting it up she can't find the disc drive. "Go back the next Saturday," salesman says that the one she has doesn't have a disc drive. "Must have given you the wrong one."
We go back and box it up and bring it back. "Sorry the one you want is out of stock. We will order it for you and call you on Tuesday when it comes in." So I ask "Would you be willing to discount another one (since she has now invested 3 trips to the store) for her inconvenience? "No. We don't do that. Our prices are set." Reluctantly, she agrees to wait for another call. "Oh, but wait we have another one for the same price. Oh! It's out of stock too. We will order it, and call you on Tuesday when it comes in. But I need to tell you it's refurbished." Really? "All HP computers are refurbished," he says. She was fortunate to get a full refund and then took her money to Office Depot where she bought a NEW HP computer that was in stock.

I spent over $5000.00 for a 65" Samsung 4k Curve TV and components (including Movie Pack). I let them know within a week that I was having problems with the TV turning off and the Movie Pack does not and has not worked (the delivery men did not test this before leaving). I spent money on an internet booster hoping that would resolve the problem - it did not. I have made 3 calls to the store I bought it from, each time having to explain from beginning because no one was familiar - every time someone, including the assistant manager, promised to find a solution and call me back. I bought this TV before Thanksgiving and it is now 1/8/2015, and no one has called me. I called home office this morning and they said they will have a district manager call me. Terrible service - once they have the money, it's over as far as they are concerned.
Electronic Express Company Profile
Company Name:

Electronic Express

Website:

http://www.electronicexpress.com/