Intelius
Founded in 2003, Intelius is an industry leader in delivering information about individuals, online people data and their connection to others. We strive to provide consumers and businesses with the information needed to make confident decisions by creating trusted solutions for millions.
With access to the world's most extensive databases, we can gather billions of public records from government and professional entities. Serving over 300 million monthly requests for access to its databases, Intelius leverages exclusive genomic technology to identify connections between people, places and things to uncover insights that many others providers can't.
Consumer Reviews and Complaints

I used Intelius for a one-time charge in August for an address. It costs me $.95 and I got a confirmation by email. Today, a month later, I have a charge on my credit card for $29.95 for which I NEVER asked for anything and never got an email saying that I did! The order number is from the charge that is listed in my credit union for this charge and I am not sure if it is an order number for this fake charge on my account.

I purchased this service to do a background check. To verify if the info I was receiving was credible, I also checked mine and various family members to see what kind of info came up on them. SO much was incorrect. Addresses that they've never lived at, people they don't know, incorrect ages, but most startlingly wrong was my daughter's profile. Hers had all of my information attached to it. My schooling, my business and jobs were all associated with her name. None of her information was on her name search. This is a scam service. I wasted time and money on this site.

I paid for their service for a phone look up and the additional fee for them to make a current check on the telephone numbers they provided. The total was $8.90. When I called the numbers they were disconnected. They could not be providing a current check. I tried to get my money refunded out of principle and the person they pay to represent them accent was so thick, I could not understand. Further, after a 5 minute conversation they do not EVER refund money. This is a bad company that has fake products and no guarantees.

I used Intelius to complete a background check on a family member who needed help after being denied a job and apartment. The background report Intelius provided after paying $60 was inaccurate and incomplete. Not only did it include information for two people, same name, but different states, and not provide me a chance to identify which person I was seeking information for, but it said there was no criminal record. It found no arrest or conviction. Surprised, I contacted another company and found out that my family member DID have a criminal record and found the county that the charge originated in so we could contact them and correct the record. When I contact Intelius about the incorrect report, they didn't care and stated that they gave no refunds, even after acknowledging that they didn't provide the service agreed upon. RIP OFF. SCAM.

I tried to get a reverse phone number name. They said I could get a one time question answered for 95 cents so I did that. They could not give me any information so I immediately cancelled any further interaction, received confirmation that my account was cancelled. Then they charged me $7.95 today. I called and they said I hadn't cancelled soon enough. They would not refund this amount. When I objected they said there was nothing I could do. I just don't see how an outfit like this continues to operate. Well, maybe I do - it's fools like me that subscribe. This is such a rip-off.
How do I know I can trust these reviews about Intelius?
884,672 reviews on ConsumerAffairs are verified.
We require contact information to ensure our reviewers are real.
We use intelligent software that helps us maintain the integrity of reviews.
Our moderators read all reviews to verify quality and helpfulness.
For more information about reviews on ConsumerAffairs.com please visit our FAQ.

I signed up for a 99 cent report which produced no info. This was followed by a 2.95 charge for what promised to be more complete, still nothing. A week later my credit card was charged 29.95. When I called in, I was told that "membership charge is non-refundable". I am furious and bent on spreading the word about this unscrupulous ripoff. Shame on you!!!

I signed up for special for one search at .95. I get charged .95 plus tax for $1.03 which is fine. But then I see an additional charge for $32.38. I called and woman and she just kept reading off a script. I told her to stop and listen. There was no place that said you'd get charge a monthly fee of $32.38. In addition, the information was totally wrong and she said they are NOT responsible for the information they receive. So they can charge you for bogus information.

This website offers free background check ups and if you cancel in the first 7 days it costs nothing. So I did the background check I wanted to do and immediately cancelled my membership and they still charged me a month of fees... I tried to get the money they stole back and they refused... For everyone out there do not do business with these crooks.

I signed up thinking it was a one time fee for a one time background check. They charged my account $39.95 and then charged my account a week later $29.95 and then each month for four months after that. I realized I was getting charged monthly when I never authorized or read that this would be a recurring fee. I called customer service and they were unable to refund me all payments. They said they could refund me only one payment and then after arguing with them more and more they finally refunded me three payments. After seeing hundreds of complaints about this company doing the same thing to customers I demanded they refund me every penny I spent. They refused and the customer service representatives just repeated themselves over and over again saying, "I'm sorry you feel that way but we can only refund three payments."
They are scamming people and not clearly stating to their customers that this will be a recurring monthly payment. And I asked if this is a monthly payment why was I charged a week later after I initially signed up. The supervisor made some excuse about the initial payment was for the background check and the second payment was to start the subscription. Another way to scam people out of more money. I called my bank and filed a claim for the other two charges. This company is breaking the law and stealing people's money.

The information is wrong, and when you call customer care, their response is they cannot correct it. They get their information from many sources, but they can't tell you where to go to tell them to correct it. I was told to go to the courthouse. It's wrong and I'm worried about fraud.

They require you to provide all the information. Then it takes 20 min while you watch bogus progress bars. Then they tell you how much it will cost for your free report.

I ordered a one time service to look up a number and this company automatically placed me on a recurring monthly service plan without my authorization. Something that should have cost 9.95, ultimately cost me over $149.00 (that is, if they refund me the last three charges as they said they would today). They have been billing me monthly since November 2016 and I just noticed it last month. I received a one time service. I haven't received any other service since that time, nor did I order any. I spoke to a supervisor and asked to speak to someone with more authority and was told, "The buck stops here." I was given this address to write for further refunds: Consumer Affairs, P.O. Box 4145, Bellevue, Washington, 98009-4145.
The man I spoke to would not give me his full name. He said there was no phone number for the home office in Washington and that the customer service office is in India. He said his badge number was ** and called himself Bernard. Reputable companies are clear about what they are offering and charging their customers. I believe this company is knowingly misleading customers. They should be boycotted and sued. BUYER BEWARE. DO NOT purchase their service! I've asked American Express to dispute the charges and I will continue to spread the word.

Misleading with price. Act like you can submit for free without a fee. That was untrue. You needed to pay to have submitted after you worked on it for 4 hours so who the heck would start all over, will take advantage of having it done free via work next year.

They keep constant on credit activity. All new and derogatory information is presented through US Mail with a format that you can reply within the paperwork provided you. It is very easy to stay on top of credit activity giving you a chance to reply at the time the activity happens instead of years later when you are trying to get a loan or something like that.

I did sign up for an account to find out some information on a person last July. I did not agree to or was made aware of the $29.95 automatic recurring fee that must have been in the fine print. Legit companies are upfront about their fees and do not slam you into a auto rebill without their permission. SCAM SCAM SCAM! Shame on you people! Of course there will be no refund, only legit business will offer you a refund if you are dissatisfied. NEVER SIGN UP WITH INTELIUS!!!

Scary - Want to find out who used my credit car for intelius.com service! I just noticed there were 6 monthly charges from intelius.com on my credit card from last August. So I called them up, ask for the name and email, address, phone number associated with the account, intelius.com only disclosed the email address to me ** - I have no clue who the hell she or he might be. I asked for full refund and they only gave me one month back and, they closed that account - NO, I need them to help me find out who swiped my credit card and I need the scary charges refunded back to me.

I created an account last week and used the service to find some information on a seller of a vehicle. Information was marginal in helping with my concerns. Last night I tried to sign into account but it would not take my password. Tried several times and it did not work. Used option to receive temporary password sent to my email, it never worked. Requested several times, still no email with password. Customer Service was closed which is stupid for a company this size, should be 24 hour service.
This morning called CS and got a new temporary password but never got an explanation that explained why a temporary password was never sent by email when requested last night. Signed into website and website requested I assign a new password. Used one of the passwords that I tried to use last night and it told me I must use a new password, not this password because I had already used it. So I was trying to sign in with correct password last night but their website was not working correctly but they will not admit fault. I have wasted over 2 hours trying to resolve issues with this terrible company and website plus they stick you with fees that you must be aware of. You give you a cheap trial rate and then bill you after the fact for additional months. No early notice so you can cancel before trial ends. Stay away from this service.

I purchased a one time request and a week later was charged more for whatever the stuff in fine print was. Please be careful with offers and fine print, even if it's one time look up. Please do not use this resource for any background checks. Seems like money making business. Customer service was of course good because they picked up calls but had no way of solving the problem. I wanted to completely deactivate this account, but the customer service could not do that for me. I could not even get this useless account off the system.

Similar to many other reviewers, I purchased what I thought was a ONE-TIME only request. I did not agree to the monthly $29.95 charges. I am very displease with this company and will never do business with them again. Maybe a class action law suit is in order! I will also report this company to the Better Business Bureau.

I found my father listed on the Intelius site. It showed him living several places, in Michigan and other states, and that he is currently 95 years old and living in L'Anse, Michigan. WRONG! He never lived in Florida or in Tawas City, and he certainly is not currently 95 and living in L'Anse. He died 10 years ago! When I wrote to Intelius and told them how wrong their information was, I got a reply filled with circular logic and non-answers. Certainly there was no response that they would correct the problem, just reasons why they listed him - property sales, etc. I kept on telling them that he was DEAD, and that their site wants money for totally erroneous information. What's wrong with this "business"?

I just discovered Intelius has been billing my credit card a monthly membership fee of $29.95 for the last 6 months. I called to get more information and was told the date the account was opened and the name of the person for whom the background check was done on. I did not recognize the name or email that was provided. I did not authorize anyone to use my credit card, the card was not lost, and it has remained in my possession. Upon reviewing my last 3 months of statements, this is the only unusual charge I found. I escalated my request to a supervisor and they refunded my account for 3 months which is the best she said she could do and said my case will be investigated. If they do not agree to refund all charges, what is my best course of action?

I bought ONE report. I had a charge for $1.95 one month. Then a charge for $2.95. Then $29.95 for the next 11 months before I saw it. I realize it was my bad for not noticing it. I'm usually better than that. But it has been a really hectic year. I despise companies like this. They make money by charging people without their knowledge. There is some fine print that lets them get away with it. It's wrong and bad business practice. On top of that, the information they provided didn't help me find the person. Now I'm out over $300. WHAT A SCAM!!!

This company is such a scam!!! They pull you in with the one time charge, then assume you want to charge $29.95 on your card for a premium monthly service that you NEVER agreed to, so when you review your statement you see this ridiculous charge call them on it, inform them you have not used their services since & then they say it's non refundable!! I will refer my company to others this was the worst experience. DO NOT USE INTELIUS! You were warned...

Like so many others, I ordered a single, one time report for $49.95, and was fraudulently put on a monthly subscription autopay for $29.95. Then they did not refund to additional payment either. They should be ashamed of taking advantage of consumers.

They offer a short time search and then when you call to cancel, they tell you that your account is closed. Then some time later you realize they have stolen $19.95 from you for months. The "supervisor" offered three months refund and stated that she was the end of the line for customer care. This is my response to her lack of cooperation. Thank you for your attention to this scam.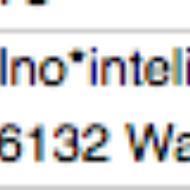 They will make you think you are paying $50 for 1 report and then auto-bill you every month for 29.95. I specifically selected that I wanted 1 report and I was willing to pay extra to not have to deal with canceling and calling them, yet they billed me monthly anyway. It was a good 6 months before I realized it. They made $300 off me. This place is making a lot of money by misleading people. Extremely dishonest company. BBB is a complete sham as well, giving this company a 4 star review despite the 99% negative rating from the reviewers.

I requested a report on intelius.com. I specifically selected the option that was supposed to be $49.95 for a single report. When the credit card information came up the bill said 49.95. Then I got charged another 19.95 for membership on my receipt for my recurring membership. The recurring membership cannot be avoided, and its cost is not included in the cost of the report. The membership starts the moment you buy the report.

I paid you for months, perhaps for years, month after month and was still an active customer. When I tried to locate a former secretary so that I could notify her of the death of a co-worker, you charged a sum which I have long since forgotten but which I found extravagant. That was the last charge I shall ever pay you especially in the light of all the payments I had made and was still making. You would not even discuss the matter. Obviously, short term profit was more important than a long relationship.

So many of the phone numbers I looked up came back with no information, no name, nothing. That is the reason I subscribed, for phone lookups.

I'm 87 years old and I had my caregiver help me to try and get information on one of my daughters that I didn't know the whereabouts of. I authorized him to use Intelius.com for a one-time lookup for the $1.97. What we didn't know was that I was going to be charged $19.95 each month for a premium membership. Because I am 87 I didn't catch it on my bank statement for 10 months but when I did I went to my bank, who very helpful and filed a dispute. I did try talking to the c/s dept. at Intelius but couldn't understand the person I was talking to because they had an strong Indian accent. The dispute did yield all my money back which I was very grateful for. Intelius didn't provide any results as to my search. I would use them again.

ConsumerAffairs Research Team
The ConsumerAffairs Research Team believes everyone deserves to make smart decisions. We aim to provide readers with the most up-to-date information available about today's consumer products and services.
Intelius was founded in 2003 as an information commerce company. They offer businesses cloud-based background check solutions that can be accessed on desktop and mobile devices.
Specialized screenings: Intelius offers specialized employee screenings, which allow employers to find all necessary information about potential candidates. The company also provides screening services for landlords and employers of nannies.
Technologically advanced: Intelius is a cloud-based company, and they offer clients access to the site and their information via a desktop site and mobile application. This means customers can take advantage of services anywhere they have access to the Internet.
Community focus: In addition to providing background checks for customers, the company is also philanthropic and generous, donating dollars and time to community organizations.
SSN-based search: The company uses a SSN based search, which provides fast, accurate results.
Free trial offered: Intelius offers customers a free trial for seven days after sign-up, giving users a chance to test drive Intelius's services.
Important disclaimer: Intelius is not a consumer reporting agency as defined in the Fair Credit Reporting Act (FCRA), and the information in the Intelius databases has not been collected in whole or in part for the purpose of furnishing consumer reports, as defined in the FCRA. This means it is unlawful to use Intelius's information as a factor in (1) establishing an individual's eligibility for personal credit or insurance or assessing risks associated with existing consumer credit obligations, (2) evaluating an individual for employment, promotion, reassignment or retention (including employment of household workers such as babysitters, cleaning personnel, nannies, contractors, and other individuals) or (3) any other personal business transaction with another individual (including, but not limited to, leasing an apartment).
Best for people using online dating sites, individuals, employers, those seeking in-home workers, landlords and parents.
Compare Background Check Companies
Company Name:

Intelius

Year Founded:

2003

Address:

500 108th Ave NE, 16th Floor

City:

Bellevue

State/Province:

WA

Postal Code:

98004

Country:

United States

Website:

http://www.intelius.com/