Once money is sent to a supposed lover, it is gone for good
07/20/2015
|
ConsumerAffairs

By James R. Hood
ConsumerAffairs' founder and former editor, Jim Hood formerly headed Associated ... Read Full Bio→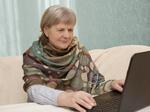 It used to be parents who worried about their children being picked up by unsavory types in bars and other seedy hang-outs. Now children are worried about their parents being hoodwinked by the scam artists who haunt online dating sites.
"I am a bit past age 50 --- well educated lady; (I thought that I was so smart that it couldn't happen to me --- my college education is no match for a professional criminal)," said one of a seemingly endless stream of scam victims who hav...
More
If you've never met in person, it's not real love
07/24/2014
|
ConsumerAffairs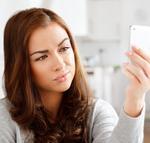 You already know to be wary whenever you go online, so you don't fall prey to the various types of scammers, thieves, con artists, hackers, malware-writers and other threats that proliferate on the Internet.
And if you're looking for love in an online dating site you must be extra-careful, because looking for love already leaves you emotionally vulnerable, but you can't let that vulnerability bleed over into other realms as well.
A woman in Indiana learned that the hard w...
More
Sort By