Consumer Complaints and Reviews

I used to be a loyal Customer of Bodybuilding.com ordering Supplements, until recently. I placed an order on 7 December. After almost 3 Weeks of not receiving my Order I reached out to Customer Service. But they were not listening to me, instead they just kept sending me Template Response Emails about my Order and their Terms and Conditions to what should happen. When I looked up the tracking number they gave me from the US, it stated that it never got scanned for Shipment, which means that they never really sent it.
When I asked for a Refund, they insisted that it was sent and they refuse a Refund until the Product's back in their Warehouse which it never left in the first place! All I say is, it's a RIP OFF Company. I will never order from them again and I hope that Consumer Affairs Investigates them and closes them down. Their Terms and Conditions are not acceptable, not Customer Friendly and their Customer Service is very bad. I will never Order from them, that's for sure.

I ordered 2 packs of BCAA's from bodybuilding.com on 28th August which never arrived. When I tried reaching them on customer care no one responded to the calls and when I mailed them, I was getting the same template reply which they send to everyone.

There are so many things wrong with the people working there. I got called a scumbag. This company also created a forum where other users can harass you and the mods won't do anything to protect you. I got harassed to the point where Internet safety was a problem. Also, I bought some of their products and they don't even work.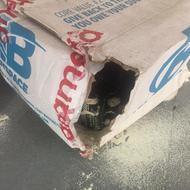 I've placed an order on 27th April 2016 after so many attempt of checkout. Item was shipped on time and was expecting an delivery on second of week of May.
The Courier service in India is Aramex and will never ever use their service in my life, tried once to deliver and afterward they haven't tried to reach me. As the Custom process is not clear with courier, they randomly inform that you need to pay 5000/-Rs etc and when we ask for the Custom Receipt they show their generated document. Last week when I went to their office and after inquiring about my courier, finally they traced it. But to my surprise the package was damaged. So I can't accept the damaged piece.
So here comes the funny part, when I raise a complaint with Bodybuilding.com, they are saying me "Thank you for contacting Bodybuilding.com regarding order. I am sorry for the condition of your package but I am happy to inform you of how we can assist you. With all international packages they are subject to inspection by your countries customs and we have no control over this. It is not uncommon for the customs agency to open packages and product to fully investigate the package. As we do not have any control over this there is no way for it to be voided. Since the package has been sitting with the local post this entire time that could have also been where some of the damage came from and since it was in their hands that is also something we are unable to prevent. What I can do for you today is I can offer a 20% refund as in-store credit for the product price of the order."
As end user I paid 100% for the product and I haven't received the product and in return I paid 80% of the product value. So guys beware of this Company who are just taking money from our pocket. We want to use original products and go with company but you land in this type of trouble where you won't get the product and money.

I order for 10 bottles of green tea extract. Didn't arrive for more than a month. They just reply with saying only if they receive the consignment back they will refund. How can I guarantee that customs sends them. They take money and don't refund.
How do I know I can trust these reviews about Bodybuilding.com?
668,037 reviews on ConsumerAffairs are verified.
We require contact information to ensure our reviewers are real.
We use intelligent software that helps us maintain the integrity of reviews.
Our moderators read all reviews to verify quality and helpfulness.
For more information about reviews on ConsumerAffairs.com please visit our FAQ.

I returned, refused and sent back all my items received (over 400+) dollars worth, took a very long time for them to *receive* it, when it in fact was signed by someone a week before I got a PARTIAL refund back. I then had to contact customer service as I did many times prior, to ask why I had not received a FULL refund, and why I have not been refunded for all items that I returned and they had for over a week going on two. If I had not have asked, they would not have issued any of them. I still was not refunded one item costing 80+ dollars. Now I am being threatened by them that I will be banned because I took this up for PayPal to get my money that I deserve back.
I am not backing down from this. This is a crock of crap and ILLEGAL, I have nothing to show for all the money I spent and all I get is lies and threatened because I am concerned about WHY they have not refunded me? So I am to blame for their shady tactics? AVOID THIS SCAM. I am AWAITING the OWNER AND MANAGER'S EMAIL.

This product are really fake because I used the last 2 months this product not a single result in my body. Not my weight gain not any healthy tuitions. All this rubbish talking about that this is really ** product.

It has been 8 weeks since I ordered from Bodybuilding.com to India and they placed it through DHL. The last update on the DHL tracking website was 8 weeks back stating "processing completed at origin". Even after 8 weeks, I'm not getting a satisfactory answer from both Bodybuilding.com and DHL. DHL says it is outside their delivery period since it crossed 20 business days and I need to contact shipper to write to DHL to investigate as an escalated matter.
When I inform this to Bodybuilding.com, their joker customer service representatives are always monotonous... Misleading that the parcel is in India customs, they are sorry for it, and I need to wait for 60 business days! (20 business days for delivery into India + 20 business days for customs clearance + 20 business days for delivery by local India post office). I've friends in Customs/Foreign Post office, who informed that parcel has not arrived in India. To summarise, Bodybuilding.com is a cheat and place order with them from India if you wish to lose your money and peace of mind! Beware.

They took my money and did not deliver the products. I contacted their customer service. At first they were nice and then they became rude when I confirmed the shipment I ordered in good faith was never delivered. I provided proof and still they would not budge... My financial institution agreed and refunded my money. This is an awful online company. Stick with ordering from Amazon and other reputable online merchants....These crooks will rip you off.....Beware.

It has been 8 weeks since I ordered from Bodybuilding.com to India and they placed it through DHL. The last update on the DHL tracking website was 8 weeks back stating "processing completed at origin". Even after 8 weeks, I'm not getting a satisfactory answer from both Bodybuilding.com and DHL. DHL says it is outside their delivery period since it crossed 20 business days and I need to contact shipper to write to DHL to investigate as an escalated matter.
When I inform this to Bodybuilding.com, their joker customer service representatives are always monotonous... misleading that the parcel is in India customs, they are sorry for it, and I need to wait for 60 business days! (20 business days for delivery into India + 20 business days for customs clearance + 20 business days for delivery by local India post office). I've friends in Customs/Foreign Post office, who informed that parcel has not arrived in India. To summarise, Bodybuilding.com is a cheat and place order with them from India if you wish to lose your money and peace of mind! Beware.

I order micronized l-glutamine. They send the product and the scoop is missing. Have in mind you cannot use the product without the scoop to do its measurements. I've asked them for a scoop and they told me they can't send me one. Responsibility zero (0). They sell a product and they do not care about the customers. I've asked them about refund and I'm waiting for answer.

I have Ordered Body Buildo on 02-07-2015 and I received the product on 03-07-2015. From 03-07-2015 I have been using it but I did not gain any weight nor my muscles build up. Before taking the product the company said that if the product doesn't work then they will give money back. I need my money back otherwise I will file a case against Body Buildo.

I've ordered several items over a period of time from Bodybuilding.com, it has always been hit and miss. One example was a shipment that ended up in Germany which is the DHL hub, then was delivered to Austria not Australia. I was repeatedly told that this is due to the DHL hub being in Germany, but the fact that it was never delivered and returned to sender speaks volumes. The parcel was again forwarded by Bodybuilding.com this time by Fedex.... Guess what, it arrived with no issues.
Now while working in East Timor a colleague ordered items from Bodybuilding.com. These items were sent by Fedex and arrived in a matter of days... Happy customer. I ordered items and specified that they should be sent by Fedex as they were more reliable. So Bodybuilding.com sends them by DHL Global service. The parcel is now lost with the fools at Bodybuilding.com telling me that they are in country at Customs. I've spoken to customs, and they don't hold parcels, they merely screen them. I've spoken to DHL Express, they have nothing to do with Global service, and I've spoken to the post office, they don't have the parcel. Contact Bodybuilding.com, again they tell me that it is with customs and they can't control that aspect of the delivery.
It has now been a month and no parcel. It is not in country as Bodybuilding.com tell me. From the ridiculous postage costs you would expect some sort of assurance that the parcel will arrive. I know parcels arrive at my location with Fedex. I told Bodybuilding.com this yet they send it by DHL Global. These guys are beyond incompetent, they are negligent. I'm now over $400 out of pocket, no package, and no customer service. My strong advice to people, spend a bit extra on purchasing in your own country or find another reputable dealer. DO NOT PURCHASE FROM BODYBUILDING.COM, they are basically either incompetent or crooks. I'm leaning more towards crooks.

Bodybuilding.com is fine but their delivery company are a joke. I had to spend 30 mins on the phone with dpd because their driver had tried to deliver to the wrong address. My options were collect later that night or have it delivered tomorrow (I had taken a day off so I would be in to get it today). The reason I am rating bodybuilding.com so low are because I spoke to leg lift laz on the online chat, who was more interested in getting me off the chat and not listening to my complaint. By the time he asked me what would rectify the problem I had spent 3 hours getting this sorted.
If you do still use them I would write the numbers on your address a few times because my delivery driver could not tell the difference between 103 and 105 and bodybuilding.com don't care if you have a problem. Do yourself a favour and use a company that will actually get your stuff delivered.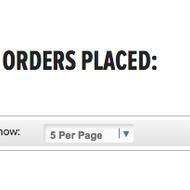 I just wanted to share my positive experience with bodybuilding.com. Number one I've been ordering from them for over a year now and they ALWAYS ship next day air. I get my package the next day even if order standard shipping. I live in NYC so maybe this has something to do with it. Number two I ordered a wrong item and only realized it AFTER it was shipped. I called bodybuilding.com customer service and there were no hold times. I was immediately connected to a customer service representative. I explained everything and he instantly shipped out a new order and told me they will have that other package "returned to sender". Got the package the next day. I have not one negative thing to say about this site. I'm a customer for life! Thank you. I don't work there nor has anyone told me to write this review.

I would feel ashamed if I worked on the customer service team at bodybuilding.com. Perhaps that's why they all hide behind a fake moniker. I placed an order bound for Singapore on January 12, 2015. The last DHL update was on January 14, 2015 which says "Processing completed at origin". It is now March 17, 2015 and still no sign of the package. I had emailed, called and live-chatted with bodybuilding.com personnel, and all dismissed my request to track the item with their stupid response template: "we are sorry for your wait bla bla bla... may take some time at customs bla bla bla... item may be rejected or destroyed at customs control bla bla bla... check with your local postal service bla bla bla... no refund or resend unless the item got returned to the warehouse bla bla bla..."
The thing is, I have on at least 5 other occasions explained that I had taken their advice and contacted my local customs and local delivery service. I also checked with my local health authorities to ensure that the item I ordered did not contain any restricted ingredients. I even contacted DHL directly, who let me know that the onus is on the seller to initiate the investigation to the missing package. Further, it is not that bb.com cannot locate the item because of the minimal tracking due to the shipping type (and fee) you opted for, it is that they simply do not want to do it for you. Essentially, they pay their customer service officers to brush you off.

20 years I been doing business w/ the company, I'm done!!! My account was charged $31.60 4x !! Was only suppose to be $31.79, where did $31.60 come from? I had a credit on the account for $116.00. W/ the difference of my order, was suppose to be $31.79 not $31.60 x4, which put my acct. negative. The supervisor has no empathy for their customers whatsoever!! And my email shows $11.98 X2 for shipping charges, wtf!!! Ridiculous. You lost a great customer and my friends and their friends too!!!

Never ever buy anything from bodybuilding.com if you're outside the US. I ordered some pre and they gave me a tracking number (which DHL doesn't track in SA apparently or so they say). It's been almost three months and I still haven't got anything. I even spoke to DHL South Africa/Customs and the Post office and they say that the tracking number provided is invalid. Every time I mail bodybuilding.com or contact them, they take no responsibility and give me the same response that seems like a template and that I'm not actually addressing a person. They just give me a response giving me my tracking number (that isn't valid) and a link that goes to their site stating they are not responsible for shipping. It's like nobody at that company actually does anything. Customs say the package hasn't even entered SA. This is the worst company I have ever dealt with and I advise you never buy anything from them if you're outside the US.

So I just created this account to warn other people about the practices and policies of bodybuilding.com. Let's start at the beginning: I live in Austria, ordered two Pre Workouts from the site, paid almost the same amount for shipping as the items itself. Checked the ingredients on the label so that I won't have issues with customs. Everything is legal, and there are no banned substances, at least not what is stated on the label.
After one and a half week, no package, no answer. Called UPS and I found out that the package was seized by customs because there are illegal substances in the supplement itself, and not only that I will probably face criminal charges but also have to pay for testing, etc. Contacted Bodybuilding.com and got the same response every time, they do not have any responsibility regarding the items that they send. This is the most unprofessional site that I have seen in my life! Never order from the site if you are abroad or Canada, etc. They don't send the necessary paperwork with the package, they don't offer you any support and the products that they sell are definitely mislabeled. Never ever buy something from this company again.

I ordered a supplement, about 2 months ago. A month passed & I still did not receive it. I then inquired with Bodybuilding.com who were very dismissive of the whole affair. They stated that it was rejected because of customs & that the shipping of the item is my responsibility. I then inquired with the shipping agents - DHL, who assured me that these items are not banned by SA customs as per the seller's information. Bodybuilding.com could not provide me with information as to why the item was rejected by customs & only refunded my 50% of my total payment. The irony is that I purchased the item from the SA login of their website, which according to their website removes the doubt & risk around shipping issues. I would suggest that anyone looking to purchase goods from Bodybuilding.com think twice, as they will not as they do not refund & do not give a damn about customer service.

Probably fine for US customers but I'm living abroad and was stupid enough to keep using this website after they lost a $400 order. What happened? They lost ANOTHER order, but only for $300 this time. They lost 2 out of the 12 orders I made, which might have been understandable/forgivable as being out of their hands but when I contacted customs I was informed it was a mistake on the part of the shipper. The shipper had incorrectly labeled the contents of the package and because it was too heavy to return to sender they simply disposed of it. Further, Bodybuilding.com's response from the very first moment I contacted them was to simply copy and paste standard emails and quote sections from their T&C about why this was none of their problem. They shouldn't be allowed to trade internationally with a reputation like this (which is corroborated in countless other reviews on similar sites to this one).

I Did an Order Thur., Oct 10, 2013. Until today, 01/15/2014, it not arrived. The tracking number show that my package still is in US. This is the LAST Information (on 10/15/2013) that I can have: Compton, CA,US 10/15/2013 3:48 PM PT PROCESSING COMPLETED AT ORIGIN I'm having a very bad customer service by email, where no one can tell me what's happen with my order. I asked to customer service: please tell me what is happen. And I got the following answer: "Usually a DHL order will say when it left the United States then nothing after that. So at this time I am unable to see exactly where your order is at. Please take note that when you see 10-25 days, that is 10-25 days to get to your country, not 10-25 days to be delivered. So once your order clears customs it will be sent out to you for delivery."
They DO NOT know what's happen with the order. I don't know even if the package is outside from US. They say that the problem is Brazilian customs, but they can't show me that the package arrived here in Brazil and is in the Brazilian customs. I'm waiting for more than 90 days, and really would like to have a satisfactory answer to my order problem. There is a missing package here, and I just want some explanations and a solution. But what I had, was sarcastic answers from "Energy **" (customer service). If you do not live in US, think two times before lose your money at Bodybuilding.com.

I'm waiting for my order for over 84 days. Support refuse to give postal tracking info or make a refund. Horrible service.

I ordered some items, for the 1st time from BodyBuilding.com on the 20th of April 2013, on the 8-20 days Shipping Method. It has now officially been 2 months, and still nothing. All the Dumb ** at BB.com have a standard answer - it's with CUSTOMS in Malaysia. I have spoken with the CUSTOMS at the AIRPORT and the local Postal Service. NO ONE HAS RECEIVED IT. Customs say unless the postal service receives it, they will not have it either. Why do these dumb ** at Bodybulding.com offer a CRAPPY option for INTERNATIONAL DELIVERY, which has no TRACKING SERVICE????? - After searching further, I found that there are many disappointed customers internationally for this same reason. My total product cost was USD 200+.

I ordered the Six Star No Fury and the Six Star BCAA pills on 15/05/2013 from the Bodybuilding UK site and I'm still waiting for my items. On the tracking system, it's showing that the order is still in California, US! First of all, I didn't order from the US; they didn't warn me on the checkout page that these items are not on stock on the Netherlands depot. I've done a same order for a creatine the next day. The item arrived 5 days later because it was shipped from Netherlands! Now, because they're sending me this stuff from the US, I have to pay customs taxes as well. I don't know how much it will cost if I will receive it ever and again they didn't warn me about this either! I send them emails but they did trying to explain me that the items have reached GB, so soon I should hear a call or email from DHL for customs taxes! So far, this is a terrible experience. I'll never ever order again from them. I better buy on Amazon or eBay!

I never had a worse experience. A great cheating by Bodybuilding.com store and DHL partners in organized cheating. They literally loot people. I ordered an On Whey Protein 10 pounds and paid $57.17 extra for shipping. They promised it will be delivered in 8-20 working days without any extra charges. Now more than 20 working days, I got a call from the India post office that I will have to pay another INR 4,012 ($80) for custom charges. The product which costs $99.97 now finally costs $99.97+ $80+ $57.17 = $237.14, which is 2.3 times the original price. This is great cheating and fraud. The delivery boy (postman) even came to my house with the product and asked for custom charges of INR 4,012. I refused. Why should I pay? If Bodybuilding.com booked order by DHL Couriers, then why did they deliver order by postman (post office guys)? This Bodybuilding.com store is cheater and fraud. They will show lesser price on website and even offer some freebies to trap people and ultimately charge 2.3 times. Super fraud, cheaters and dacoits. Please don't buy anything from BodyBuilding Store. I need them to refund the full amount of $147.14.

I never had a worst experience. I'm an experienced online buyer. I always buy goods both from the Brazilian online market and international, and I never had experienced more problems to buy something than I had this time trying to buy a 29 USD pre-workout. I did payment using my British credit card, and then I got this message telling me that the order has been cancelled without any given reason. Only after many e-mails, I got a human reply telling me that they couldn't proceed with the purchase due to security reasons (?) and that I should send payment through secure payment method (?). I never had this problem before!
After I tried with PayPal, it's the same problem. Then ensued more two weeks of trying, sending copy of documents, and getting messages that shipment would be done. And today, I got a message saying that it's not possible and that I need to pay by Westernex or wire transfer. It was the end of a promising relationship! I finally got the products I want through eBay cheaper and shipped the day after placing order. So to summarize, I strongly suggest everybody here to avoid buying with this crap of web store.

I ordered Muscletech Hardcore Pro Series Fat Burner from bodybuilding.com on February 26. It was well within stock. Today, it is March 31, and it's still showing that it's en route to USA. I selected 8-20 days shipping, but still I have not received my order. When I ask the company officials, first of all, they are very rude and don't know how to talk with customers. Then all they have to blame is Customs. I am very much frustrated by their response and want a refund. Please help.

14 Days Order Still To Be Dispatched: I have ordered few products online to be sent to Australia SYD. The order date was 9th February 2012. Today is 23rd February 2012 and my order still has not been sent. For a single order, I did send more than 20 emails which are all saved in sent box. There were various changes as they do not have the items in stock, but when I was buying, it was clearly stated "in stock". My order was cancelled and they had to do another order on the 14th of February, and again, there were 2-3 changes for items not in stock, and as of today the 14th day, I am still waiting for my order. They promised to contact me via email at manager level within an hour. Previously, I have given $50 off for a $620 order. All monies debited from my credit card, but it's obvious still they do not have few items and they don't care that the customer is waiting for it.
Well, I will take this as far as I can so they will learn what goes around comes around in customer service and, hopefully, they can update their system so if an item is not in stock, the customer doesn't have to wait.

I haven't received my order yet. The details are as follows:
Order number: **
Date ordered: Sun, Jan. 1, 2012.
Status: Shipped on Sun, Jan. 1, 2012.
Tracking number: **
Shipped from: Idaho.
Shipping method: DHL Super Saver (8-20 business days).
Payment method: Visa.
I need refund.
Bodybuilding.com Company Profile
Company Name:

Bodybuilding.com

Website:

http://www.bodybuilding.com/