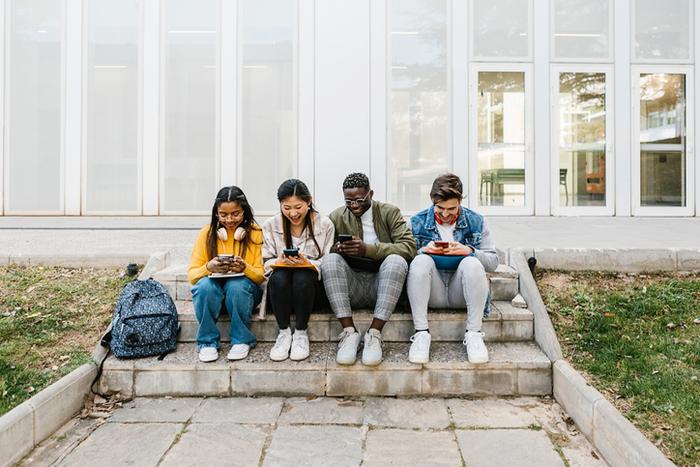 The next time your school-age child says they need to open an app to check on their homework assignments or see when their school's next ball game is, you might be raising an eyebrow once you read this.
A new study from Internet Safety Labs (ISL) found that 96% of the educational apps commonplace in America's schools expose personal information about children and their families to technology providers, third-party marketers, advertisers and often the internet at large.
"Not adequately safe for children" is how the researchers painted those apps' intentions. "The findings are disturbing. They clearly show personal information safety risks to children and families are present and pervasive in the technology recommended and used by U.S. educational institutions."
The news comes only six months after the Federal Trade Commission (FTC) took a giant leap forward in the protection of children's privacy by strengthening the Children's Online Privacy Protection Act (COPPA) in an effort to crack down on any education technology company that monitors children illegally.
Advertisers and data brokers are the hungriest
What apps are involved is an interesting case, but the purpose is pretty clear in most of those situations. ISL researchers said that 78% of the time a child's data is shared, it's with advertising and data analytics companies – in most cases without the student or the parent ever knowing a thing.
As for the apps recommended or required by schools, ISL researchers said that 28% of those were "not designed for use by children." Nearly 30% of the apps were "non-education specific" apps like Spotify, The New York Times, USA TODAY, or YouTube, the video streaming site which has been in this firing line before. 
It's possible that parents might not think there's anything dangerous with their child using these apps, but it's not the content as much as it is the ad networks connected to those apps.
"Those expose kids to digital ads, which creates a risk that personal student data is being sent into advertising networks, with no way for the public to inspect where it goes or how it's used," the researchers said, adding that most of that personal student data go into advertising networks designed to serve advertisers, not students.
The safest and least safe apps
Parents have their homework cut out for them if they want to prune their child's apps. ISL researchers cited 25 apps among its "least safe." Those include innocent-appearing ones like "Wattpad - Read & Write Stories," "Happy Color – Color by Number," and "Flight Pilot: 3D Simulator." 
Fortunately, moms and dads can rest easy if they find Manybooks, Safe Puzzle, the Virtual Hope Box app, or any of the "Sparky" apps produced by the National Fire Protection Association. They're the least likely to share data.
Is there anything parents can do?
ISL is not in the business of consulting schools about privacy, but the study is eye-opening enough that concerned parents can pointedly ask their schools to explain their reasons for putting students in a position to have their personal data tracked and shared.
"Schools should be aware that app publishers are behaving in an unsafe manner and exercise caution about adopting new technologies," the researchers said. "When it comes to technologies, until edtech has a safety culture, less is more."