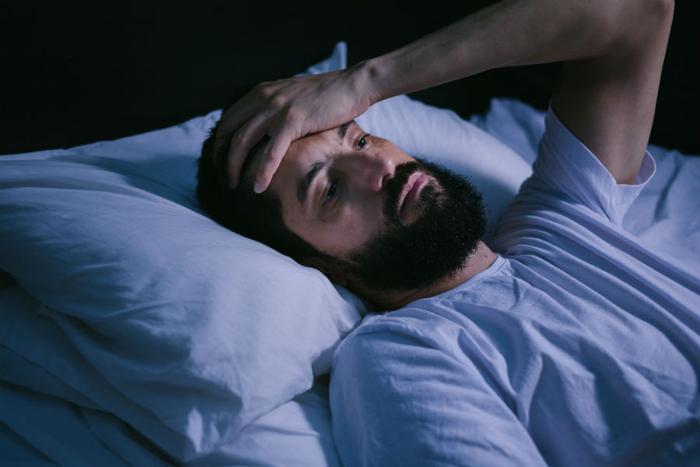 The economy is growing, unemployment is near record lows, and the stock market is at all-time highs. But for millions of Americans, money is a constant concern.
A new Bankrate survey drills down into consumer's darkest worries and reveals that 56 percent of U.S. adults admit to losing sleep over at least one money worry. A third of consumers say it's everyday expenses -- how to make ends meet -- that keeps them up at night.
While most people sometimes lie awake at night worrying about something, the Bankrate survey shows money worries trump personal relationships and all other causes of sleepless nights.
In addition to keeping up with everyday expenses, other financial causes of sleeplessness include:
Lack of retirement savings

Health care or insurance expenses

Credit card bills

Paying the mortgage or rent

Education expenses

Stock market volatility
Easy to feel overwhelmed
Ted Rossman, industry analyst at Bankrate.com, says it's easy to feel overwhelmed by money issues. He says it helps if you can break up more worrisome issues into small, manageable chunks.
"Devising a plan and starting to execute against it – piece by piece – is the best way to get things done," Rossman said. "Simply getting started should help you begin to feel better and settle your racing mind. That holds true whether you're worried about health, money, relationships, work or anything else."
Nocturnal money worries affect people of all ages but the survey shows Generation X tends to feel it the most. After all, this generation is often trying to juggle the needs of rebellious teenagers and aging parents.
Gen X financial pressures
This generation, now between the ages of 39 and 54, make up 64 percent of those losing sleep at night over money issues. That compares to 58 percent of millennials and 54 percent of baby boomers.
Previous research has shown that Gen X has always felt financial pressure, rated as the least likely age group to achieve financial security and most likely to report feeling stressed out about money.
Credit card debt emerged in the survey as a major trouble spot for consumers of all ages. Fifty-one percent expressed doubt that they will ever pay off their debt. 
Rossman says attacking that debt with an interest-free balance transfer card can take a big bite out of what you owe and perhaps help you get a good night's sleep.