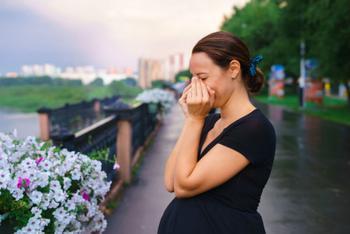 In a recent report, researchers found that depression can be just as bad for your heart health as obesity or smoking. They stated that their findings would hopefully help guide the medical community towards providing more support for the condition.
Unfortunately, providing the right kind of support is a difficult problem to tackle. Depression is a complex condition that can affect anyone – and its effects can often be debilitating. Many consumers have come to rely on antidepressants to help manage symptoms and improve quality of life, but a new study shows that this could have harmful side effects.
Researchers from the Université de Montréal (UdeM) have found that pregnant women who take antidepressant drugs during the first12 weeks of their pregnancy are more likely to bear children with birth defects. The first 12 weeks were focused on, they say, because this is the time when the baby's organ systems are developing.
"In pregnancy, you're treating the mother but you're worried about the unborn child, and the benefit needs to outweigh the risk," said senior author Anick Bérard, a professor at UdeM's Faculty of Pharmacy and researcher at its affiliated children's hospital, CHU Sainte-Justine.
Higher risk of birth defects
Bérard and her colleagues came to their conclusions after analyzing over 18,000 depressed women from the Quebec Pregnancy Cohort, which recorded 289,688 pregnancies between 1998 and 2009. They found that 3,640 of the women – or around 20% -- took antidepressants during the first three months of their pregnancy.
The findings showed that between 6% and 10% of women who took antidepressants during this period had complications with birth defects, around double the rate when compared to women who didn't take the drugs. The researchers believe the drugs interfere with a fetus' serotonin intake, which can cause problems in development.
"Serotonin during early pregnancy is essential for the development of all embryonic cells, and thus any insult that disturbs the serotonin signaling process has the potential to result in a wide variety of malformations," they said.
Need for alternatives
The researchers urge caution for pregnant women who use antidepressants, pointing out that the drugs are sometimes only marginally effective. Bérard points out that there are other ways to treat mild to moderate depression, though having the time, money, and encouragement to take advantage of them may be difficult.
"Given that an increasing number of women are diagnosed with depression during pregnancy, (the new) results have direct implications on their clinical management. This is even more important given that the effectiveness of antidepressants during pregnancy for the treatment of the majority of cases of depression (mild to moderate depression) have been shown to be marginal," she said.
"Hence, the need for caution with antidepressant use during pregnancy is warranted and alternative non-drug options should be considered."
The full study has been published in BMJ Open.