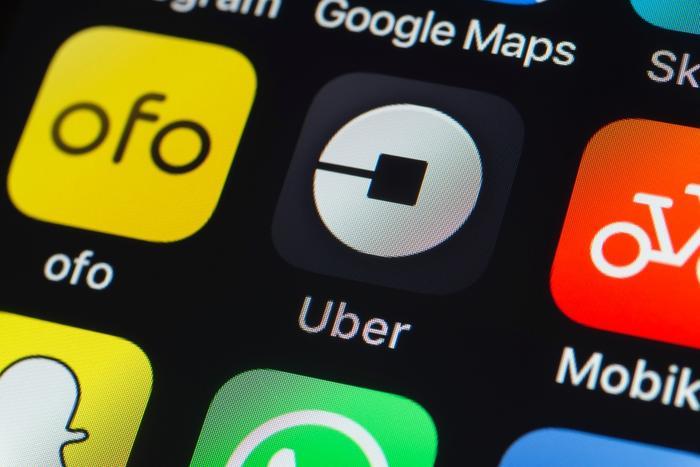 Uber has announced it will add a surcharge to each Uber and Uber Eats ride to compensate for record-high gasoline prices. The surcharge will go into effect on Wednesday.
Uber is calling it a "fuel fee" and says the charge will range from 45 cents to 55 cents per ride. The fee for Uber Eats deliveries will be slightly less, ranging from 35 cents to 45 cents. Uber said the entire fee will go to drivers.
Lyft said it would also impose some type of temporary fee to offset high gas prices, and GrubHub announced that it would increase drivers' pay to compensate for higher gas prices. It did not say if it would assess a fee.
The Uber fee will differ by geographic location and the prevailing price of fuel. The company said the fees are based on the average trip distance and the average gas price. The fee will be in place for at least 60 days, after which time the company said it will re-evaluate the need.
How will consumers react?
The added fee is a small percentage of an average Uber ride, but some consumers posting at ConsumerAffairs think that they are already paying too much on some occasions.
"Ordered a ride for my sister. Quoted a price. Driver accepted. Picked her up. Took her to her location," Sandra, of Astoria, N.Y., wrote in a ConsumerAffairs review. "I get a receipt for almost 2x the price plus all kinds of fees and 2 tolls (which were more than the price of the actual toll)."
Eny, of New York City, also thinks there are enough fees added to rides, especially in New York.
"Uber charges us for wait time because their driver couldn't find us," they wrote in a ConsumerAffairs review. "Also Uber created tons of fees like tolls, surcharges, booking fee, municipal regulation, Linha Amarela, and NY Black Car Fund. What do I have to do with the Black car Fund? That's an abuse of power."
Other industries face the same pressures
While some consumers appear to be frustrated, Uber is only one of many companies that are currently reacting to a surge in costs. Restaurants are especially vulnerable.
Steele Smiley, founder and CEO of Steele Brands, which launched the Crisp & Green restaurant chain, says companies in his industry have had to react quickly to rising costs by either raising prices or lowering profit margin.
"People are going to have the opportunity to make those choices and the brands that are more woven into the fabric of the American consumer are going to be fine," Steele told ConsumerAffairs. "The tier-one brands are not going to see customer loss because the price went up 5% to 6%. But the weaker brands such as Hardees or Arby's are probably going to close some stores."
Even before gas prices shifted into overdrive last month, other businesses looked at ways to counter inflation. Amazon added a $10 delivery charge to Whole Foods orders. But as Inc. magazine noted, the move would likely result in larger orders for the supermarket chain.