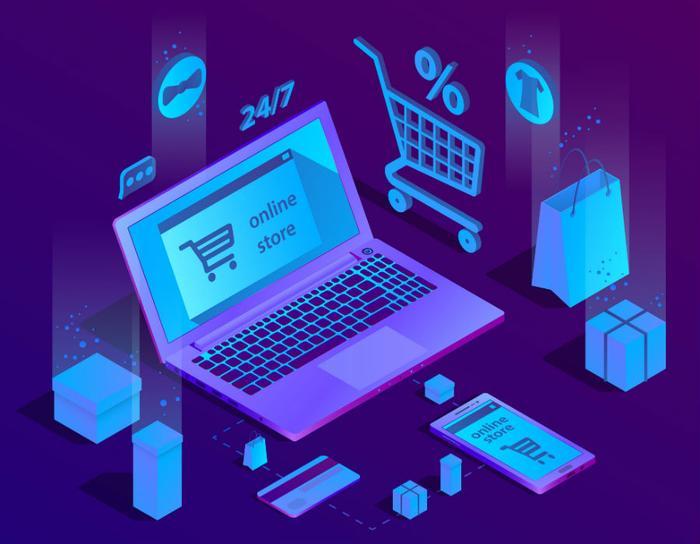 Consumers increasingly rely on the internet to make purchases, but ecommerce continues to evolve. Some of those changes may benefit consumers in the months ahead, but some might not.
Absolutnet, an ecommerce marketing consultant, has analyzed the industry and identified what it says will be 10 significant trends in the coming year.
Activist consumers
Consumers' spending patterns are increasingly influenced by their values. This is especially the case among millennial consumers.
This has begun to spill over into ecommerce, especially when it comes to shipping and packaging. Absolutnet predicts a growing segment of consumers is less impressed by two-day shipping, considering it environmentally wasteful. They have similar feelings about products encased in single-use plastic.
End of free returns
Retailers have not only offered free shipping to capture consumers' loyalty; many offer free returns as well. But Absolutnet predicts that convenience may be about to end in 2019.
The company points out free returns currently cost retailers about $400 billion and returns have increased by 53 percent since 2019.
The tax-free party is over
Thanks to a 2018 Supreme Court ruling, states are aggressively collecting sales tax on internet purchases, and more retailers are complying. In states where the sales tax is 5 percent or more, that can be a sizable increase in the cost of the purchase.
Improvements in mobile
In the beginning, consumers bought things online using their PC because that was just about the only option. Today, however, consumers are increasingly likely to order with a mobile device.
Retailers know that and are working to make it easier. Absolutnet predicts "Mobile eCommerce is about to get much, much faster and more fluid."
Social media as a marketplace
In 2019 you may not have to go to a retailer's website to order what you want. One of the year's biggest trends may be the ability to order directly from a social media platform.
More helpful QR codes
QR codes make it easier and faster for a retailer or manufacturer to give consumers information about a product. In 2019, QR codes are likely to impart even more data. They will also no longer be dependant upon an app.
The 'Amazonation' of retail
There's no question that Amazon has had a major impact on retail, and not all of it has been negative. Absolutnet predicts more brick-and-mortar retailers will increasingly become online retailers.
In 2018, both Walmart and Target made moves in that direction. Look for nearly everyone to follow their lead in 2019.
Shopping on the go
Another way brick-and-mortar retailers have tried to counter Amazon is making it more convenient to shop. You can be in your car and place an order using a mobile app, then drive to the store to have an employee place your purchase in your car.
Supermarkets and department stores have been leaders in this trend. In 2019, even smaller stores will likely start providing this service. Retailers will also use your location to send messages about stores, restaurants, and gas stations that are nearby.
Buying from a computer
Absolutnet predicts retailers will hire their first artificial intelligence (AI) sales personnel in 2019. Chances are consumers will be talking to computers in the coming year.
Product content syndication
Retailers will become more efficient in giving consumers product information and, increasingly, will use syndication to do it. Product content syndication is content that is automatically pushed to multiple sites/channels from a centralized point, broadening its reach and visibility while ensuring consistency.