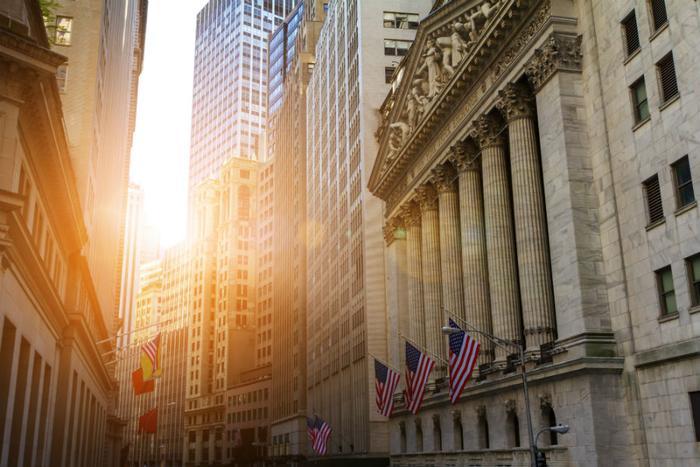 The feel-good moment from the G20 summit in Argentina over the weekend prompted a huge stock market rally on Monday. It didn't last.

Second thoughts about what actually happened in the meeting between President Trump and President Xi of China, coupled with a number of other unsettling economic indicators, sent the Dow Jones Industrial Average plunging 800 points the following day.

But does that mean the U.S. economy is in trouble? Not at all, says Federal Reserve Bank of New York President John Williams. Williams says the U.S. economy is doing just fine and gave his support to Fed Chairman Jerome Powell's policy of raising interest rates.

The Federal Reserve has been gradually raising its federal funds rate since late 2015 after nearly a decade of holding it at zero percent. But the stock market got hooked on that free money and hasn't reacted well to the prospect of higher rates, even if they are below 3 percent.
Why the Fed is raising rates
The Fed has embarked on a policy of raising interest rates for two reasons. First, it wants to guard against a rise in inflation, which has become more likely with last year's massive tax cuts. Second, it wants to be able to lower rates again in case of a recession.

"My own view is -- I think completely consistent with what Chairman Powell said -- is that the U.S. economy is strong, but there are definitely some risks on the horizon," Williams told reporters Tuesday.

He added with the recent rate hikes the Fed is well positioned to react to an economic downturn. At the moment, Williams thinks a downturn is highly unlikely. He said he expects the economy to continue to grow slightly above trend.

Williams' comments are a reflection of the growing disconnect between what appears to be a very stable economy and a volatile stock market. Besides concerns about the Fed's interest rate policy, traders are also concerned about what could be a growing trade dispute with China.
Other concerns
Trump's meeting with President Xi produced an agreement not to raise tariffs for 90 days while negotiations continue, but there doesn't seem to be much more that was agreed upon than that.

The market is also concerned about the sudden and unexpected flattening of the yield curve, as the yield on the Treasury's two-year note rose above the yield on the five-year bond. That's often a sign of an impending recession, although the downturn could be as much as two years away.
The markets are closed today for a national day of mourning for former President George H.W. Bush, who died Friday.