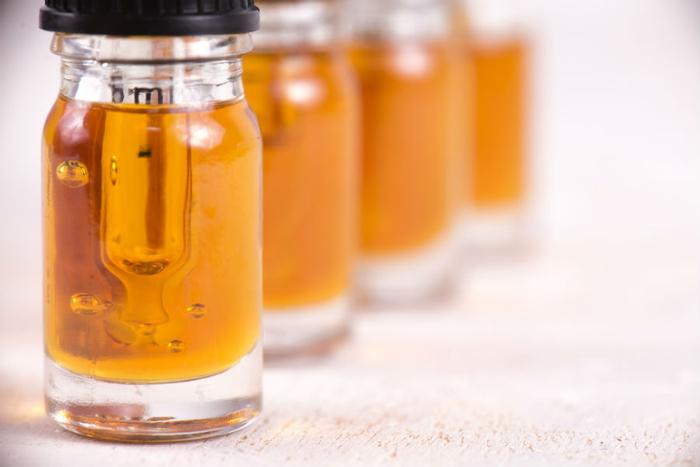 The first legal cannabis product in Texas was delivered to a six-year-old girl in February who suffers from epilepsy. Advocates hailed the delivery as a major step forward for Texas consumers who find relief from cannabidiol (CBDs) -- a chemical in cannabis that does not get users high but is thought to have medical benefits.
Though the feds have not made CBDs available to marijuana researchers, a cache of anecdotal evidence and research conducted in other countries suggests that it can control epileptic seizures in some patients
The young patient was able to receive CBDs under Texas' Compassionate Use Act, a restrictive law that legalized CBDs in the state in 2015 but was not implemented until February of this year.
Since then, numerous CBD products have appeared on store shelves in Texas this year -- and Texas officials are now threatening to take them away.
Officials with the Texas Department of State Health Services are warning retailers that they are not allowed to sell CBDs under the state law. The state health department is currently considering a proposal that would give inspectors authority to confiscate unauthorized CBD products from store shelves.
An agency spokesman told the Dallas Morning News that the state is simply trying to comply with federal anti-drug laws. The enforcement would not apply to dispensaries that are allowed to sell CBDs under the state's Compassionate Use Act.
Taking a step back
Obtaining CBDs under Texas' recently implemented law remains incredibly difficult. Under the Compassionate Use program, only people suffering from epilepsy who have tried two FDA-approved treatments, and found them to be ineffective, can receive the substance. Even then, the patients must receive a recommendation for CBD oil  from a doctor who is listed on the state's Compassionate Use Registry -- and only 20 doctors are currently on the list for the entire state.
What's more, only three dispensaries have received authorization from the Texas Department of Public Safety to grow and distribute CBD products under the Compassionate Use Program. The chief executive of Compassionate Cultivation, one of the approved dispensaries, is nonetheless speaking out against the state's potential CBD crackdown on unapproved dispensaries.
"It's troubling to me that a great percentage of Texans will no longer be able to achieve that benefit," Denton told the Texas Tribune.  "If you are just taking a product away from people that has helped them, but not giving them a legal solution, then I think that is a step back."
In January, a University of California, San Diego weed researcher told ConsumerAffairs that the anecdotal evidence into the potential medical benefits of CBD was "astonishing."
But because the Drug Enforcement Agency has only made weed and not CBD oil available to researchers, "there is virtually no research on the health benefits of CBD," he said.