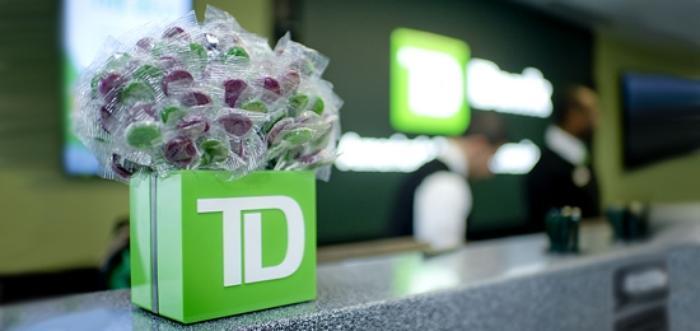 TD Bank has convenient weekend hours and lots of shiny new branches but it also finds it a little too convenient to ding customers for every possible overdraft, a federal class action lawsuit alleges.
Lead plaintiff John Koshgarian of New York City notes in the suit that TD recently paid $62 million to settle litigation that leveled similar charges but seems to have learned nothing from that experience.
"Significantly, defendants continue to assess overdraft fees based on the improper reordering of debit card transactions from highest to lowest amount and to assess fees even at times when customers would, but for the reordering, have sufficient funds in their account to cover all merchant requests for payment," the complaint states.
It's a complaint echoed by consumers like Heather of Penndel, Pa., in a recent ConsumerAffairs review: 
I had about 6 small debits pending on my account, for which the amounts were already deducted from my bank balance. I made an ATM withdrawal at the end of the day, but I withdrew too much because I miscalculated by roughly $12.00.

The following business day, my bank account reflected that all of the debits and the ATM withdrawal were posted to the account, but in reverse order from largest to smallest, and with a total of $245.00 in overdraft fees! My ATM withdrawal was done at the end of the day, and several of the smaller pending debuts were from the previous day. And yet TD Bank rearranged my debits and withdrawal to show the ATM withdrawal occurring first, and the smaller debits occurring afterward - and that is NOT the order in which the events occurred! So they hit me for a $35 overdraft fee on 7 transactions instead of just one, as it should have been.
Billions in fees
Banks used to waive overdraft charges when customers occasionally bounced a check but now makes billions per year in overdraft charges, Koshgarian's lawsuit alleges. Koshgarian says overdraft fees brought banks more than $17 billion in 2007, Courthouse News Service reported.
"The number nearly doubled in 2008, as more and more consumers struggled to maintain positive checking account balances," the complaint states. "In 2009, banks brought in $37.1 billion in overdraft charges alone."
The way TD handles transactions can cause even a few candy bars to wind up costing hundreds of dollars, according to Janeen of Chaplin, Conn.
"They take the largest check first and use all the money so instead of bouncing one big amount you can bounce twelve small amounts. In our case, candy bars at my husband's second job wound up costing him $36.00 each," Janeen said. "When I talked to the manager at our bank she was a pompous ass and would not adjust the account."
Koshgarian's suit says TD Bank's practices disproportionately affect lower-income consumers.
"Moebs Services, a research company that has conducted studies for the government as well as banks, estimates that 90 percent of overdraft fees are paid by the poorest 10 percent of banks' customer base," the complaint states. "Moreover, these fees have the tendency to create a domino effect, because the imposition of a fee on an account with a negative balance will make it less likely that the account holder's balance will reach positive territory, resulting in more fees."
Banks have the power to decline debit transactions when there are insufficient funds, or warn customers that an overdraft fee will be assessed if they proceed with the transaction, but they instead process the transactions to then charge an overdraft, Koshgarian says