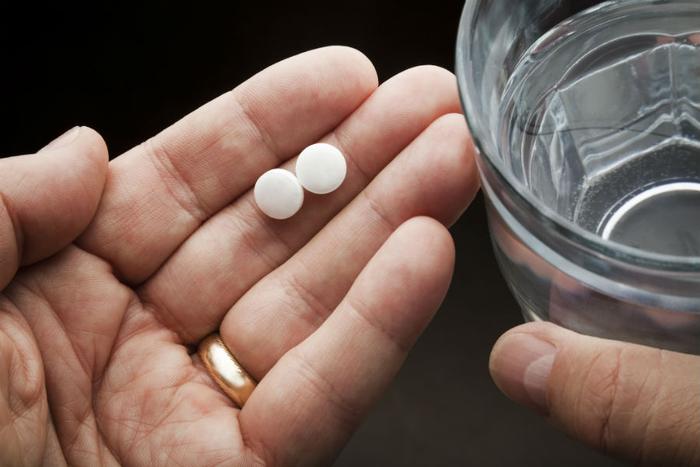 Taking pain relievers that use acetaminophen as an active ingredient while pregnant can cause language delays in baby girls, a new study published today in European Psychiatry suggests, adding to a growing list of doubts about the safety of commonly taken over-the-counter medications.
Researchers surveyed 754 women on their use of acetaminophen, the active ingredient in drugs such as Tylenol, while they were pregnant. The researchers reported a significant link between high use of the such painkillers and language problems in baby girls.
Girls born to mothers who reported taking acetaminophen more than six times in early pregnancy were six times more likely to have language delays, the report says.
"Our findings, if replicated, suggest that pregnant women should limit their use of this analgesic during pregnancy," the study's lead author Dr. Shanna Swan, a researcher at the Icahn School of Medicine at Mount Sinai, says in a news release.
Few options for pain relief
That leaves pregnant women with few other options for pain relief. The medical community already advises pregnant women to avoid aspirin and ibuprofen, unless specifically advised otherwise by a doctor.
Medical societies and government agencies generally do not give clear guidelines to pregnant women on medications, other than to consult their doctors about any medication they are considering. A paper published in the online journal of the American Academy of Family Physicians describes acetaminophen as "the pain reliever of choice" for pregnant women because the Food and Drug Administration considers it less risky than other over-the-counter choices.   
But the American Academy of Family Physicians tells ConsumerAffairs that they do not have a public position on acetaminophen and whether pregnant women should take it.
Federal health agencies have also acknowledged the existence of research contradicting their assurances about the relative safety of acetaminophen. The FDA published an advisory in 2015 about a reported link between its use during pregnancy and ADHD, along with an advisory about taking opioids and other drugs while pregnant.  
But the FDA declined to change its safety assessment of the drugs at the time because "we found all of the studies we reviewed to have potential limitations in their designs."
Linked to developmental problems
Little research overall has been done into the effect that many popular medications may have on the developing fetus. "We know little about the effects of taking most medications during pregnancy," the CDC acknowledges on its website.
Dr. Nicole Bush, a psychiatrist and pediatric professor at the University of California, San Francisco, who was not involved with the latest study, says that pregnant women should be fully aware of the potential risks of acetaminophen because language development is an important indicator of childhood development.
"Language development is a fundamental skill that predicts our success at school, reading, writing, comprehending instructions," she tells ConsumerAffairs. "That's why this paper is a big deal."
Previous research in recent years has also linked acetaminophen use during pregnancy to poor motor skill function and ADHD risk in children, among other behavioral problems.
On its website, Tylenol advises women who are pregnant or nursing to "seek the advice of your healthcare professional" before taking Tylenol. But the brand's corporate owner Johnson & Johnson has repeatedly claimed to be unaware of any research suggesting a link between acetaminophen use in pregnancy and developmental problems, even though the FDA has acknowledged that such research exists.
Last year, after the New York Times reported that the FDA was "actively reviewing" evidence on acetaminophen and poor developmental outcomes, a J&J spokesman told the paper that they weren't aware of evidence showing a "causal link." In a statement to ConsumerAffairs, J&J repeats the same claim.
"We are not aware of any studies that demonstrate a causal link between acetaminophen use during pregnancy and adverse effects on child development," company spokesman Carol Goodrich says via email.