---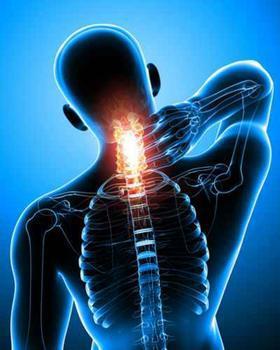 You may never truly appreciate how important a role your spine plays until something happens to it. In addition to holding up our weight and giving our bodies form, the spine plays an integral part in allowing us to move.
The spinal cord is the major highway that nerves connect to that allow us to move our arms, legs, and pretty much everything else.
The importance of this role illustrates why any damage to the spinal cord can be so debilitating.
According to the World Health Organization (WHO), as many as 500,000 people suffer from a spinal cord injury (SCI) every year. As many as 30% of those who suffer such an injury show clinical signs of depression afterwards, and many do not fully recover physically.
Now it seems that there may be some hope for treating these injuries more successfully. For the first time ever, researchers from Hokkaido University in Japan and around the world have successfully utilized embryonic stem cells to promote spinal cord regeneration.
Promoting regeneration
The main area of focus for the researchers was a region of the spinal cord called the corticospinal tract (CST). This area is made up of nerve fibers that travel through the brain and into the spinal cord; it is an essential area for motor function and damage done to it can often result in paralysis.
Up to this point, scientists have only been able to use stem cells to help treat these areas if there was connecting tissue that remained where the nerves were severed. If there were big gaps between the nerves with no connecting tissue, then these areas often resisted any attempts at regeneration.
For this study, the scientists used a specific group of stem cells, called neural progenitor cells, in order to try and improve on the shortcomings of past regeneration methods. The cells were taken from rat embryos and then changed to develop into spinal cord tissue. These "grafts" of cells were then inserted into rats who had severed nerve fibers in their spinal cords.
The grafts were actually shown to promote regeneration of these nerve fibers, so much so that the subjects regained some use of their forelimbs. To go a step further, scientists also used human neural stem cells in some rat subjects and showed that regeneration was still possible, showing that the method could be used across species.
More work ahead
Although these trials are seen as a huge success for future treatment of severe spinal cord injuries, the researchers admit that a lot of testing remains before any of the results can be used in a clinical setting. Going forward, the scientists will attempt to figure out what kind of cell type is the best for making grafts so that safe grafting methods can be established.
The full study has been published in the journal Nature Medicine.
---