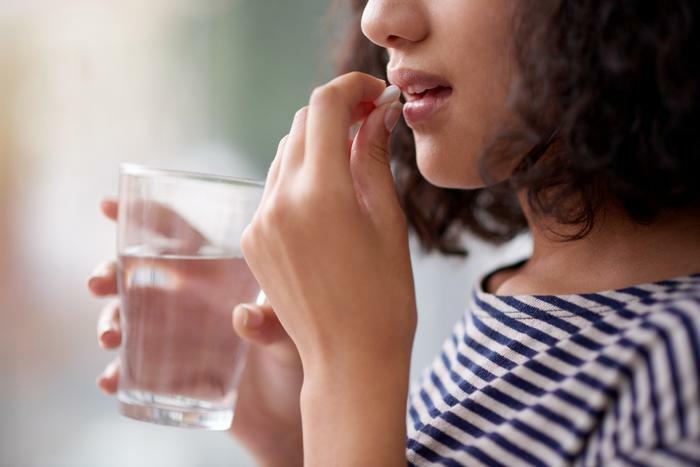 A new study conducted by researchers from Michigan Medicine explored the risks associated with prescribing opioids to children and teens for pain management. 
According to their findings, approximately half of all opioid prescriptions given to younger people are considered high-risk and are also linked with an increased risk of overdose and addiction. 
"Our study suggests that children and young adults are frequently exposed to unsafe opioid prescriptions, increasing their risk of overdose, misuse, and addiction," said researcher Dr. Kao-Ping Chua. 
Opioid prescriptions can be high-risk
For the study, the researchers analyzed opioid prescriptions given to children and teenagers under the age of 21 in 2019. The team learned that nearly four million opioid prescriptions were dispensed to this age group, and half of them posed a risk to young people's overall health and safety. The researchers also learned that more than 15% of the prescriptions contained ingredients like tramadol and codeine, which were previously considered to be unsafe for children under 11. 
Ultimately, the researchers say opioids pose a risk to children's health when they're prescribed in combination with other high-risk drugs or when they're taken for too long. They explained that the biggest risk is that the drugs will be misused by children and young adults, which can also increase the risk for overdose or addiction.
The study found that more than 60% of the opioid prescriptions involved in the study were written by surgeons or dentists. While some pain may be inevitable following procedures from these kinds of professionals, Dr. Chua explained that opioids are often overprescribed to the youngest patients.
"Avoiding unnecessary opioid prescribing not only decreases the risk of misuse and overdose, but also lowers the risk of side effects, such as vomiting and constipation," Dr. Chua said. "For many dental and surgical procedures, reducing opioid prescribing could improve patient experience without compromising pain control." 
Overprescribing opioids
The study also showed that many physicians prescribing opioids to children and teens are doing so repeatedly; the top 5% of prescribers were responsible for half of all pediatric opioid prescriptions and half of all high-risk prescriptions. 
"The fact that these prescriptions were so heavily concentrated among a small group of prescribers suggests that quality improvement efforts should target these prescribers," said Dr. Chua. 
Moving forward, the researchers hope more work is done to regulate opioid prescriptions among children and teens. 
"Many of these prescriptions were likely for dental and surgical procedures that don't require long durations of opioid therapy," Dr. Chua said. "There have been successful efforts to reduce opioid quantities for adult surgery patients through evidence-based prescribing guidelines. Similar efforts have begun in some pediatric institutions but should be more widespread."