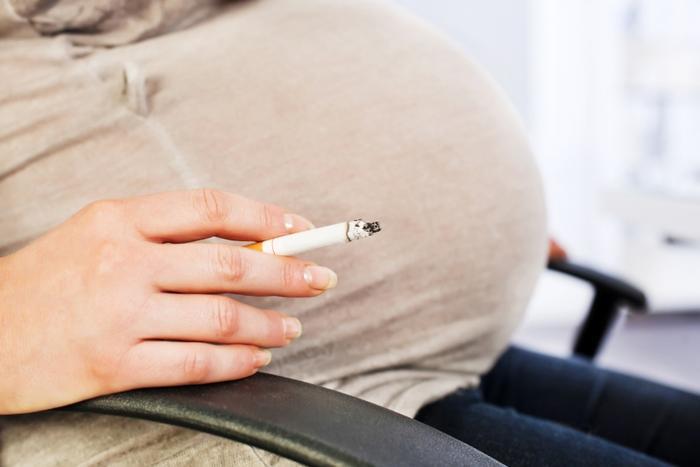 Smoking is dangerous for all consumers, but perhaps none more than expectant mothers. Now, researchers from Seattle Children's Hospital are exploring how smoking during pregnancy can lead to fatal consequences.
According to the study, mothers who smoke while pregnant -- even one cigarette per day -- double their risk of their newborn dying from sudden unexpected infant death (SUID).
"With this information, doctors can better counsel pregnant women about their smoking habits, knowing that the number of cigarettes smoked daily during pregnancy significantly impacts the risk for SUID," said Dr. Tatiana Anderson.
"Similar to public health campaigns that educated parents about the importance of infant sleep position, leading to a 50 percent decrease in sudden infant death syndrome (SIDS) rates, we hope advising women about this risk will result in less babies dying from these tragic causes."
Smoking risk
To see how smoking while pregnant affected the likelihood of SUID, the researchers examined data from nearly 20 million births between 2007 and 2011 while also taking into consideration mothers' smoking habits.
The researchers found a direct link between smoking and SUID risk, as those who smoked during pregnancy -- even just one cigarette per day -- doubled their risk of their newborn dying due to SUID.
The study revealed that 19,000 of the 20 million births resulted in SUID-related deaths, and the researchers traced all of those cases back to SIDS. Medical experts are unsure why infants develop SIDS, as the babies are healthy before encountering fatal breathing trouble while sleeping.
The researchers did find ways for women to reduce their risk of SUID. Quitting smoking before pregnancy reduced the risk of SUID by over 20 percent, while scaling down the cigarette habit during pregnancy reduced the risk by over 10 percent.
The researchers posit that SUID deaths would decrease by over 20 percent if all women stopped smoking during pregnancy, preventing approximately 800 infant deaths every year. Moving forward, the team hopes these results inspire lawmakers to get women the support and encouragement they need to quit smoking before becoming pregnant.
"The most important takeaway is for women to understand that quitting smoking before and during pregnancy by far results in the greatest reduction in SUID risk," Dr. Anderson said. "For pregnant women unable to quit entirely, every cigarette they can eliminate will reduce the odds of their child dying suddenly and unexpectedly from SUID."
Dangerous effects of nicotine
For children of smokers, the risks don't end just because they've grown past their infant and toddler years. Researchers have found that early exposure to nicotine can affect babies' brain chemistry.
The study found that babies are at risk in the womb when their mother is either exposed to secondhand smoke or smokes herself; there are several serious health risks, including pregnancy complications, miscarriage, or development of ADHD or other conduct disorders.
Another recent study found that fathers' smoking habits can affect cognitive abilities in their children and grandchildren.
"Doctors may not warn men that their smoking could be harming their unborn child even if the mother never smoked," said researcher Pradeep Bhide. "I believe our study brings this to the fore."