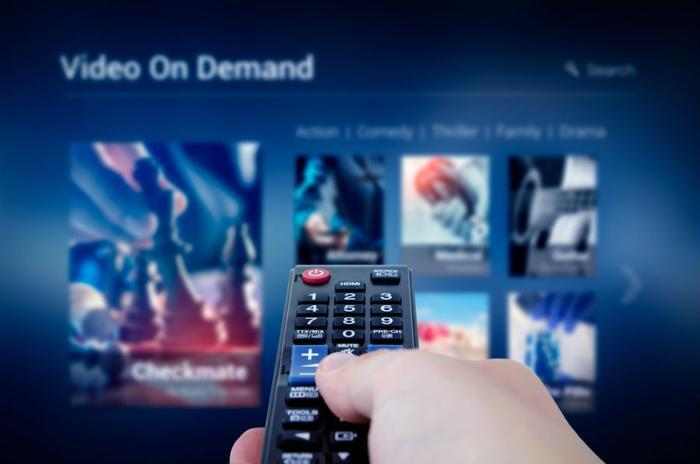 No one has pinned the disruptor tag on Roku, but its newest effort to give users free access to live TV has to be concerning to cable systems and larger streaming aggregators and is likely to be a magnet to even more consumers looking to cut the cord.
On Wednesday, in an email to users, Roku inched a little closer to the others by announcing "easy, instant access to more than 200 free, always on Live TV channels." 
Finding its place 
The company may not get the ink that Disney+, Peacock, or Hulu get, but it's quietly grown its audience to be worthy of some attention.
As of June 2021, Roku had a total of nearly 55 million monthly active users in the U.S. — a high-water mark and double the number of users it had in 2019, possibly caused by the millions of remote-clicking consumers who left cable and satellite for other pastures. 
A lot of those additional users likely came from deals Roku has in place with JVC, Philips, RCA and others to be part of their smart TV's interface. But, like a knight on a chessboard, Roku's real magic may be that it's free and able to move into positions others can't — or haven't — yet. Plus, it has deals in place with major streamers like NBCUniversal's Peacock that let it offer Peacock as both a free (ad-supported) channel and premium (paid-for) channel. However, Roku and YouTube squared off recently over YouTube TV being part of Roku's channel line-up, but both sides say they're trying to work things out to the viewer's benefit.
Roku devices start at around $30. Once a consumer purchases one, everything is free— short of content providers think is special enough to charge for. Nscreenmedia went as far as calling Roku the "new pay TV." "They can even let Roku manage all their channel subscriptions through The Roku Channel and pay a single bill for it all if they want. A Roku box is pay TV for the next generation."
What's in the upgrade
When ConsumerAffairs looked at its new program guide, it looked just like the channel guide on a typical cable network. Clean, compact, and easy to read. 
Yes, there's a number of services — many niche'y — that aren't on the tip of the viewer's tongue, such as Cheddar News and Newsy for the newshound; FUBU Sports Network, PAC-12 channel, and ACC Digital for the sports junkie; and something for cinema fans courtesy of the Samuel Goldwyn Classics channel and Cinevault. But, for brand-sensitive consumers, Roku also has deals in place for ABC News Live, NBC News Now, AccuWeather, Hallmark Movies & More, and This Old House.
Is Roku's move the best thing since sliced bread? Jared Newman of CordCutterWeekly gave Roku's move some applause but held back from calling it a complete game changer.
"It's a nice feature, but I still wish they'd integrate with live TV streaming sources other than themselves, akin to how Amazon's Fire TV guide works," he told ConsumerAffairs.
Viewers must like what they see
At the end of the day, the only things that count in the content streaming arena are eyeballs and customer satisfaction. Roku seems to be getting both.
According to Statista, Roku users spend close to four hours daily on the service. While ConsumerAffairs didn't find a perfect apples-to-apples survey comparing Roku to the rest of the field — Netflix, Hulu, and others — a recent Nielsen survey showed those streaming platforms trailing behind Roku.
On ConsumerAffairs, reviewers give Roku 3.9 out of 5 stars — the same as Hulu and within spitting distance of Netflix's 4.1 stars.
"Roku TV has been the best thing ever," wrote Jamie of Arkansas in their review. "I'm able to add channels and apps like Netflix, Amazon Prime Video, IMDb and so many others. I use my Roku every single day. It's so easy to use. It is so much better than TiVo. And I really loved my TiVo."
Nonetheless, when it comes to customer service, Roku might have some work to do. Examining ConsumerAffairs reader reviews of Roku further, we found everything from Veronica of California's anguish — "I tried to contact customer service, but they said they no longer provide customer support for the Roku Express" — to Seth from Colorado's claim of "Absolutely horrendous customer service." Seth said, "buyer beware… Any transaction you do through Roku will potentially cost you and they will run you around in circles with no chance of a refund! Fortunately, this lesson didn't cost us more."