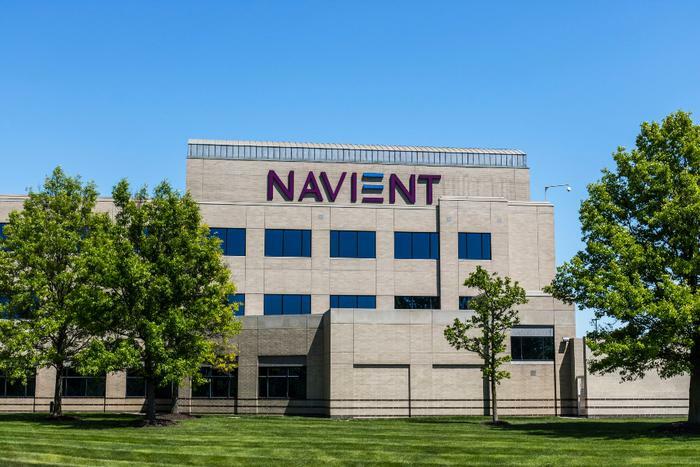 The way the U.S. government collects student loan payments may be about to change. Navient, the nation's largest student loan servicer, has told the Department of Education that it wants to get out of that business.
The company is currently negotiating its exit with the Department of Education and said it plans to turn over its student loan servicing business to Maximus, another government contractor.  
Navient said it is consulting with the Department of Education's Office of Federal Student Aid (FSA), and both companies have signed off on a preliminary request for review. The contract transfer will be subject to the consent of FSA.
"Navient is pleased to work with the Department of Education and Maximus to provide a smooth transition to borrowers and Navient employees as we continue our focus on areas outside of government student loan servicing," said Navient CEO Jack Remondi. "Maximus will be a terrific partner to ensure that borrowers and the government are well served, and we look forward to receiving FSA approval."
Mixed reviews and legal issues
Navient is a spin-off from Sallie Mae and began servicing student loans in 2014. Almost from the beginning, it was accused by many consumer advocates of mistreating student loan borrowers. An analysis of reviews posted on ConsumerAffairs reveals a mixed picture.
Overall, the company scores 3.8 out of five stars. In June, Patricia, of Alexandria, Va., gave Navient a 5-star review.
"Love working with Navient, ease of use, guided steps and helpful all the way," Patricia wrote. "Also they are really good at keeping the user updated not just on anything pertaining to one's loan, but also any information that they see useful or that could have an impact on the user."
But Denise, of Johnson City, Tenn., gave Navient a 1-star review in July, telling us that she never selected the company as her servicer.
"I had no discussion with this company but my loan was sold to them and they are very high in interest and you can never talk to anyone and they do not answer emails," Denise wrote in her ConsumerAffairs review. "They are under some kind of investigation due to their shady dealings."
The Consumer Financial Protection Bureau (CFPB) sued Navient in 2017 over charges that it deceived some of its clients. The company was unsuccessful in its efforts to settle the case, and it is still pending in court.
According to Navient's most recent financial statement, the company manages the federal student loan accounts of around 5.6 million borrowers, servicing approximately $283 billion in student loan debt.