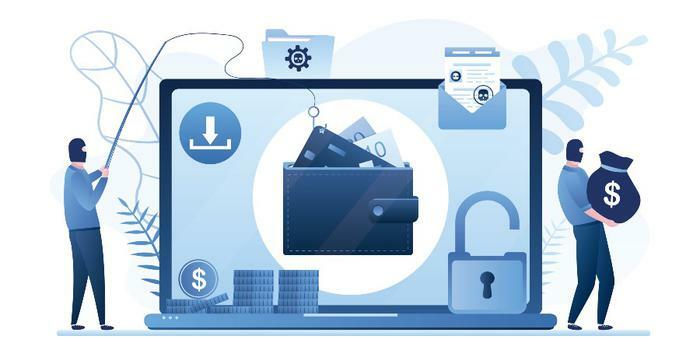 The vaccinations of millions of Americans against the coronavirus (COVID-19) made this past weekend a huge one for travel. Government data shows that Friday was the biggest day for air travel in more than one year.
But while travelers may have less to fear from the virus, the Better Business Bureau (BBB) warns that they face increasing threats from scammers. Specifically, criminals are creating websites that appear to be the ones that frequent travelers use to sign up for expedited airline boarding.
These phony websites mimic those of Trusted Traveler programs, such as TSA precheck or Global Entry in the United States and NEXUS in Canada. According to the latest BBB Scam Tracker reports, scammers are using these websites to gain access to consumers' personal information and, in some cases, take their money.
The scam works because so many people need to renew their participation in these programs, which have been largely unused for the last 12 months. To do that, most people go to their favorite search engine to find the program's website.
Fake sites show up with the real ones
Included in the search queue are the new sites that scammers have created. The official site is undoubtedly included in the list, but it may not be at the top. If you click the link for one of the bogus sites, you could become a victim.
According to the BBB, these sites may charge you the cost of the application fee, plus a large service fee. Worse still, you'll have to fill out a form that contains sensitive, personal information that may include your full name, passport number, and home address.
"When I clicked on the link, it appeared to be an official TSA Precheck site," one victim posted on BBB's Scam Tracker site. "This company asked for all the information as I would expect to provide in the process… including your full name, passport number, and home address. Then, you are prompted to pay $140, making it seem I was paying for TSA fee."
The BBB says people who end up on one of these scam sites not only lose money and reveal sensitive information that could result in identity theft, but they aren't enrolled in any travel program, resulting in a rude surprise the next time they arrive at a crowded airport.
How to protect yourself
As long as search engines don't screen the links that show up in searches to weed out scams, consumers have to remain vigilant and do the job themselves.
Don't assume any company that appears in your search is legitimate. When looking for a federally-run Trusted Traveler program, look closely at the URL in your browser's address field to make sure it is a secure link.
You can tell that a site is secure if the link starts with "https://" and includes a lock icon on the purchase page. In the United States, all government websites end in ".gov." In Canada, government agency websites are under "gc.ca."