---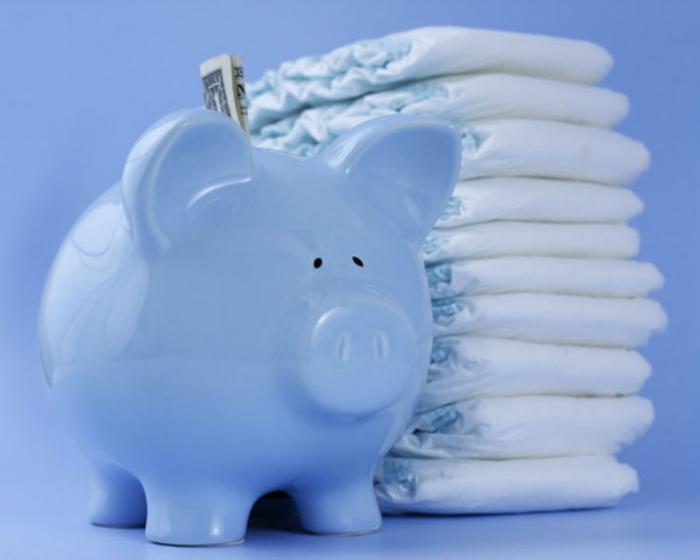 Diapers fall under the "necessary, but expensive" category. They're an ongoing expense that can put a strain on any budget.
But while middle-class and wealthy parents have seen diapers become a little more budget-friendly thanks to sites like Amazon Prime, parents in the lower-income bracket haven't been as fortunate.
Low-income families receive no federal assistance for diapers. Neither medicaid nor food stamps can step in to help with costs, and special nutrition benefits for mothers and infants do not include diapers.
With no federal aid being granted, what happens to the lives and budgets of those who can't afford this parenting essential?
Middle-class pay less
There's a "diaper loophole," said Luke Tate, a special assistant to the president for economic mobility in a statement to the Washington Post.
Diapers are an essential item -- as vital to the health of a baby as the roof over its head. But while federal aid may help with the roof, it's not helping with the cost of diapers.
Tate says a poor family could spend $1,000 per child per year on diapers. He, on the other hand, estimates that he's paying half that amount as a result of having the money to enjoy the benefits of the digital age.
"I'm able to order in bulk," said Tate, "because I have the capital, the Internet, the device, and I'm able to receive packages in the place where I live."
Government data from 2014 proved that families of different incomes do, indeed, have very different financial experiences when it comes to buying diapers. The data showed that families in the lowest-income quintile spend nearly 14% of their after-tax income on diapers, while families in the middle quintile spend less than three percent.
Health consequences
For baby, a lack of clean diapers could mean diaper rash, urinary tract infection, and even hospital visits, according to Megan Smith, an assistant professor of psychiatry at the Yale School of Medicine.
For mothers, Smith notes there is a psychological component to not having enough diapers. The inability to soothe a crying child, she says, "really decreases your sense of being a good parent."
It goes without saying that keeping families stocked with new diapers is essential. But the road to relieving the financial burden of diapers has been slow -- and even laced with ridicule. 
What's being done
In 2011, Rep. Rosa DeLauro's (D - Conn.) Diaper Investment and Aid to Promote Economic Recovery (DIAPER) Act sought to provide financial assistance for diapers, as did her more recently introduced Hygiene Assistance for Families of Infants and Toddlers Act.
Both have yet to gain traction and have been mocked by conservatives who see no merit in giving away diapers. 
However, a new White House initiative, called the Community Diaper Program, hopes to mitigate the surge pricing that poor families experience when buying diapers.  Jet, an e-commerce company, has offered use of its warehouse to sell diapers in bulk to nonprofit groups. More than 15 million diapers are expected to be bought through the program this year.
---