---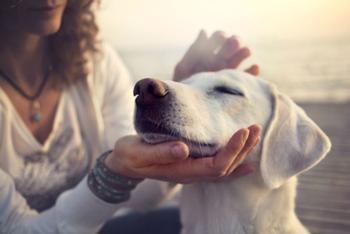 From doggy day spas to air conditioned dog houses, pets are getting the royal treatment these days. Case in point: Americans spent upwards of $60 billion on pet products last year, and that number is expected to climb by $2 billion this year.
But dropping dough isn't the only way we show love to our favorite felines and prized pooches. A pet parent's love can often be seen in what they would be willing to do for their dog or cat.
The website Adobo recently set out to see just how far pet owners would go for their pets. In a survey, 2,000 dog and cat owners were asked what they would sacrifice for their pet's health and happiness. As it turns out, the better question might have been, 'What wouldn't a pet owner do for their pet?'
Big sacrifices
The results of the survey showed that pet parents would do just about anything for their cat or dog, even if it meant giving up a big part of their life.
Sixty-three percent of participants said they would choose their pet over a significant other. What else would pet parents be willing to give up for their pets? Here are some more interesting findings from Adobo's infographic:
89% would save their pet in a fire over a priceless family heirloom

85% would starve for a day so their pet could eat

78% would give up their favorite food if it meant their pet could live forever

58% would rather keep their pet and live in a shack than give up their pet for their dream home

54% would lose a finger so their pet could keep a limb

51% would rather eat a person instead of their pet
Why we love pets
When asked to describe why they love their pets so much, participants used the words sweet, companion, comfort, and happiness. "Unconditional" also made the list of top ten terms used to describe reasons for pet love.
"He shows unconditional love. Dogs don't judge, they just love," said one participant.
Another participant expressed similarly fond feelings for her cat, stating: "My cat gives me unconditional love, joy, and companionship every day."
Pets are furry bundles of love and loyalty, and it's clear from Adobo's survey that pet parents want nothing more than to return some of that devotion.
---