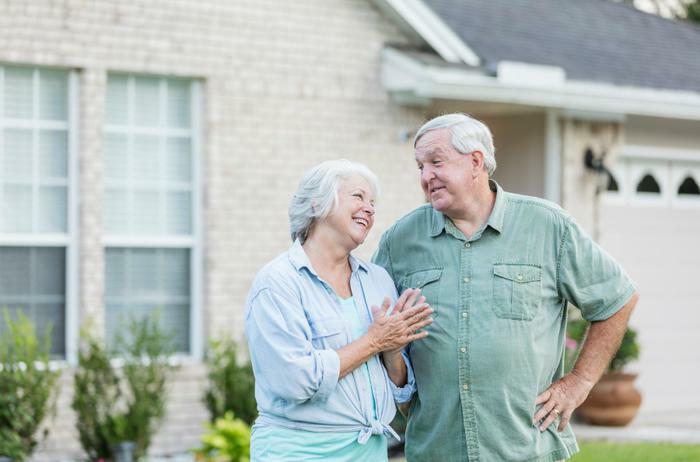 A new study conducted by researchers from the University of Michigan explored a trend common among older consumers – "aging in place." The idea is that older adults are able to stay in their current homes for as long as possible, living independently, safely, and comfortably regardless of age. 
According to the researchers' poll, most older adults have reported an interest in aging in place. However, many consumers are struggling to prepare to make this a reality for themselves as they begin to age. 
"AARP research consistently shows that the majority of older adults want to stay in their homes and communities for as long as possible," said researcher Indira Venkat. "Unfortunately, most houses weren't built to support the needs of people across the many stages of life. The best way to continue living in the home you love is to plan ahead and make changes that will accommodate your needs today and in the future." 
Older consumers want to stay in their homes
For the study, the researchers analyzed data from 50- to 80-year-olds who completed the National Poll on Healthy Aging. Participants answered questions about what they hope their living situations will look like in their older years, as well as their preparedness for that transition. 
Ultimately, nearly 90% of the participants said they wanted to remain in their homes for as long as possible; however, nearly 50% said they haven't even begun to consider how their homes might need to change to accommodate them as they get older. 
The participants were also asked about securing assistance for basic life tasks in older age, such as grocery shopping, paying bills, or doing chores around the house. Overall, less than 20% of the group felt confident that they could afford that kind of support if they needed it down the road. 
Nearly 30% of participants reported that they live alone, and nearly 50% struggled when it came to having someone close to them in their lives to help them with personal care needs. For those who lived with others, less than 30% felt they didn't have someone to assist them with personal care issues. 
Making improvements to the home
As consumers age, it's important to keep their homes up-to-date and update any potential safety hazards or security measures. The study found that less than 35% of the participants said their homes were currently in shape to allow them to age in place, while roughly 10% said the main rooms of their homes were too cluttered to be of use. 
Moving forward, the team hopes these findings encourage consumers to begin the process of preparing to age in place. Doing so can help them establish a plan for themselves and their homes into older age. 
"Taking steps to understand what's available in the community, through the national Eldercare Locator, the Area Agency on Aging that serves your region, nonprofit organizations, and other sources that could help older adults be more prepared," said researcher Pretti Malani. 
"Family members can help encourage older adults to find out what's available, to invest in home improvements, and to aid them in installing safety and devices and technologies that can help them keep them aging in place. Think of it as a positive investment toward current safety and future independence – that can help older adults get past the temptation to put it off for another day."