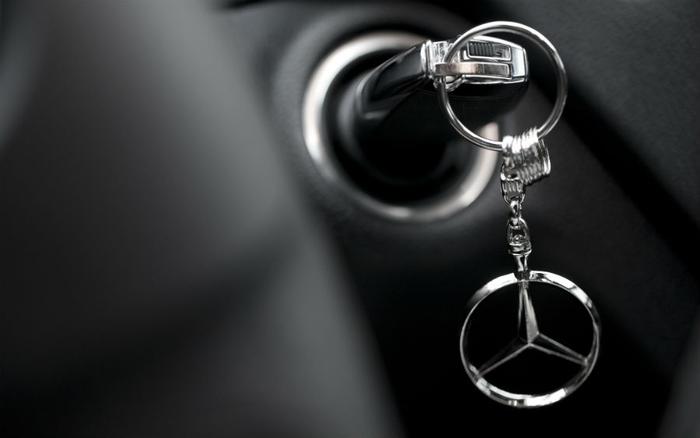 Mercedes-Benz is launching a pilot car subscription service in two U.S. cities, joining BMW, Porsche, and other manufacturers in what may be a trend among luxury nameplates.
Subscribers in Nashville and Philadelphia will have access to 30 different Mercedes-Benz models, which can be summoned through an app. The monthly cost begins at $1,095 and goes up to nearly $3,000.
If that sounds steep to use a car you don't own, it's relatively cheap compared by BMW's recently announced plan. During its pilot phase, BMW is offering two membership tiers, ranging from $2,000 to $7,000 per month. The tiers determine the models a subscriber may access.
Why would a consumer choose to subscribe to a car instead of purchase or lease one? After all, the lease payment on a luxury car runs in the hundreds, not the thousands of dollars each month.
Includes a lot of costs
With many car subscriptions, the consumer doesn't keep possession of any one vehicle for a long period of time. They drive it and turn it in. Consumers don't pay for insurance or maintenance – costs that have to be added to the monthly car payment under a purchase or lease.
There's also the element of flexibility. When you lease a vehicle, you pretty much have to keep it for the term of the lease. Under most subscription plans, you can cancel at any time. You pay for that flexibility.
But primarily, you are paying for the privilege of driving a very expensive, high-performance luxury car whenever you want, without the hassles of ownership.
Affordability issues
Automakers have turned to subscriptions as an alternative to purchase and lease, in part because they worry that prices have gotten so high consumers can't afford them.
"If the cost of a new car continues to rise at rates it has been, it will stop sales," Wes Lutz, chairman of the National Automobile Dealers Association, recently told The Wall Street Journal. "It's just more than the consumer can handle."
But who can afford $2,000 a month for limited use of a car? High income consumers who have a passion for driving and enough disposable income to support it. But for the model to become mainstream, it would seem costs would have to come down. And there's evidence they'll do that.
Volvo's Care program will offer the Volvo XC40 SUV on a subscription basis, starting at $600 a month. That includes insurance and maintenance and gives the subscriber up to 15,000 miles a year.