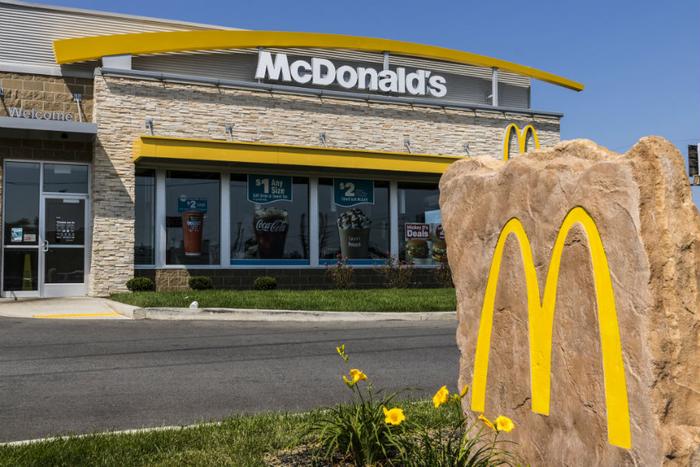 Last month, news broke that over 100 people in Iowa and Illinois had gotten sick due to a parasite found in McDonald's salads. A week later, that number jumped to 163 sick individuals in 10 states, with three hospitalizations.
Now, the number of people who have reported illness in response to the parasite continues to grow. The Food and Drug Administration (FDA) reported an additional 105 cases -- bringing the total number to 395 affected individuals across 15 states. Sixteen people have been hospitalized. Patients in Connecticut, Tennessee, and Virginia bought their contaminated salads in Illinois while traveling.
While the FDA linked the illnesses to the Cyclospora parasite -- a foodborne contamination associated with fecal matter -- Fresh Express, based in Salinas, California, is now also on the hook. The company supplied McDonald's in the Midwest with bags of mixed lettuce that had been tainted with cyclospora.
"The Fresh Express food safety team, along with our outside food safety experts, have collaborated closely with the FDA, the US Centers for Disease Control [CDC] and Prevention, and public health agencies in their outbreak investigations, and we continue to do so," Fresh Express said in a statement. "As of now, there is no clear understanding about the contamination pathway or the definitive source of the infection."
Numbers on the rise
The FDA reported that the issue was likely to get worse before it got better. It can take people up to a week after ingesting the contaminated food to start feeling symptoms, and many cyclospora infections take weeks to manifest.
According to the CDC, symptoms of a cyclospora infection include diarrhea, with frequent -- sometimes explosive -- bowel movements, loss of appetite, weight loss, fatigue, stomach cramps/pain, bloating, increased gas, and nausea. Symptoms can last a few days or several months.
When the number of sick McDonald's-goers began to rise, the fast food chain pulled salads from 3,000 restaurants across 14 states. The company is currently in the midst of switching to a different lettuce-mix supplier.
"We have removed lettuce blend provided by Fresh Express' Streamwood, Illinois facility," a McDonald's spokesperson said in a statement. "Many restaurants already have a new lettuce blend supply, while we expect all identified restaurants will have new supply in the new few days."
"McDonald's is committed to the highest standards of food safety and quality control," the company said. "We are closely monitoring the situation and cooperating with state and federal public health authorities as they further investigate."