---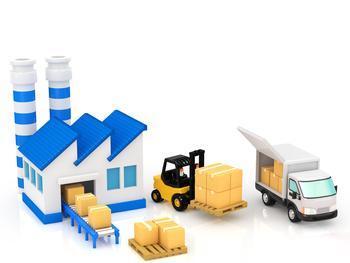 The manufacturing sector of the economy expanded in April for a second straight month -- but just barely.
According to the Institute for Supply Management (ISM), the Purchasing Managers Index (PMI) registered 50.8%, down 1.0% from March. A reading above 50% indicates the manufacturing economy is generally expanding; below 50% suggests contraction.
The two months of growth followed five consecutive months of contraction.
A closer look at the PMI shows the New Orders Index was down 2.5%, the Production Index dipped 1.1%, and inventories of raw materials were off 1.5%. The Employment Index, meanwhile, was up 1.1%, and the Prices Index surged 7.5%.
Industry performance
Of the 18 manufacturing industries, 11 reported growth last month:
Wood Products;
Printing & Related Support Activities;
Paper Products;
Plastics & Rubber Products;
Primary Metals;
Fabricated Metal Products;
Chemical Products;
Machinery;
Computer & Electronic Products;
Nonmetallic Mineral Products; and
Food, Beverage & Tobacco Products.
The four industries reporting contraction were:
Petroleum & Coal Products;
Transportation Equipment;
Miscellaneous Manufacturing; and
Furniture & Related Products.
---