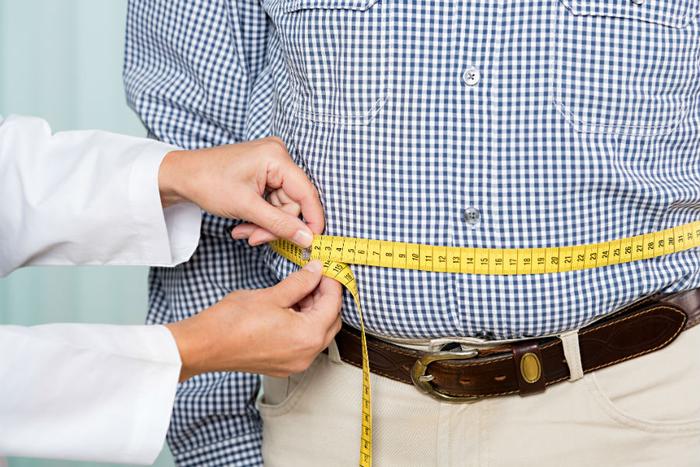 Many consumers work hard to maintain healthy lifestyles by both eating right and hitting the gym in an effort to avoid any health complications.
However, based on new research, even those of normal weight could be at a higher risk of developing heart disease or stroke because of excess belly fat.
Based on results from the European Society of Cardiology (ESC) EUROASPIRE V survey, more fat in the belly area is an indicator of an irregular fat distribution, which the researchers note can put a strain on the heart -- regardless of whether or not the person is of normal weight.
"General practices [GPs] should proactively look for cardiovascular risk factors so that comprehensive treatment and advice can be given," said researcher Kornelia Kotseva. "GPs need to go beyond treating the risk factors they know about, and always investigate smoking, obesity, unhealthy diet, physical inactivity, blood pressure, cholesterol, and diabetes."
Survey results
The EUROASPIRE survey was conducted over this past year, and its goal is to find solutions to help prevent heart disease and promote better heart health. In this most recent iteration, nearly 80 general practices across 16 countries were involved in the study.
The survey respondents were all under 80 years old, and they were selected because of their risk of developing heart disease; this was characterized by either diabetes, high blood pressure, or high cholesterol, though none of the participants had a history of any heart conditions.
All of the participants were interviewed to determine what their lifestyles looked like -- including physical activity, smoking, blood pressure, and diet -- and then had their vitals taken.
Of the nearly 2,800 participants, just about two-thirds of them had excess belly fat, while approximately 40 percent were both overweight and failed to meet the recommended daily exercise goal of 30 minutes.
"The survey shows that large proportions of individuals at high risk of cardiovascular diabetes have unhealthy lifestyle habits and uncontrolled blood pressure, lipids, and diabetes," Kotseva said.
The researchers also found that though many of the participants were on medication to either control high blood pressure, high cholesterol, or diabetes, many still weren't meeting recommended health targets. These patients remained at a high risk of later developing more serious heart issues.
Kotseva and her team encourage healthcare providers and patients to stay committed to this fight, as preventive measures could prevent nearly 80 percent of all cardiovascular diseases.
"These data make it clear that more efforts must be made to improve cardiovascular prevention in people at high risk of cardiovascular disease," Kotseva said. "Our analysis highlights the need for health care systems to invest in prevention."
Working on belly fat
For consumers looking to shed some weight around their waistline, a recent study conducted by researchers at King's College in London might have the answers.
The scientists found that what we eat -- as opposed to genetics -- is more of a factor in determining how our guts distribute fat. The findings were exciting to the researchers -- and should be to consumers -- as it means that changes can be made to be healthier and leaner.
"This new knowledge means we can alter the gut environment and confront the challenge of obesity from a new angle that is related to modifiable factors such as diet and the microbes of the gut," said Dr. Jonas Zierner.
Diet is so important to losing belly fat that the Federal Trade Commission (FTC) recently went after companies selling diet pills marketed as a get thin fast alternative to consumers.
"The most effective way to lose weight is to eat fewer calories and exercise more," the FTC said. "Claims that you'll lose weight without changing your habits simply aren't true."
Experts say consumers should focus on foods that are low in saturated fats and high in fiber, and anything that's considered heart-healthy.