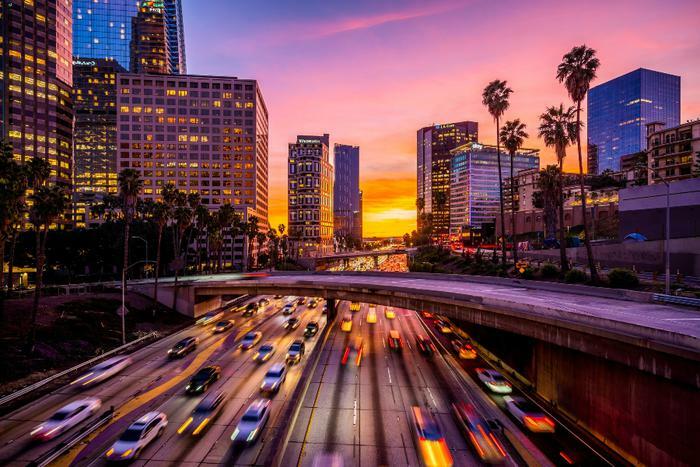 Los Angeles, California is setting out to establish itself as the largest U.S. city with a guaranteed income program for poor residents.
On Tuesday, Mayor Eric Garcetti said he will ask the L.A. City Council to appropriate $24 million in next year's budget to guarantee monthly payments of $1,000 to $2,000 for low-income families. That fund could grow to $35 million with additional capital from council districts and other sources.
The program is not a lifelong guarantee, but rather a one-year program focused on helping households with at least one minor that may have suffered hardship relating to the COVID-19 pandemic. Candidates will be chosen from all 15 of the city's districts and disbursements are based on each district's share of those living below federal poverty guidelines. Earlier during the pandemic's spread, Garcetti was also able to get a moratorium on evictions passed.
"How many decades are we going to keep fighting a war on poverty with the same old results," Garcetti said. "This is one of the cheapest insertions of resources to permanently change people's lives."
Garcetti has made affordability a centerpiece of his administration during the COVID-19 pandemic. Previously, 105,000 LA residents whose total household income fell below the pre-pandemic poverty line were provided prepaid debit cards of $700 to $1500. 
The movement continues
The guaranteed income movement is spreading nationwide. Similar programs are already in place in other U.S. cities, many driven by local mayors who are part of the Mayors for a Guaranteed Income initiative. Cities taking part in the program include Richmond, Va., Columbia, S.C., Pittsburgh, Pa., Patterson, N.J., St. Paul, Minn., Gary, Ind., Stockton, Calif., Oakland, Calif., Hudson, N.Y., Chelsea, Mass., Jackson, Miss., Gainesville, Fla., and Tacoma, Wash.
Each city has its own method and requirements. For example, qualified residents in Pittsburgh receive $500 a month for two years from the city in what Mayor Bill Peduto is calling the "Assured Cash Experiment of Pittsburgh." In Stockton, California, the city offers $500 a month to 125 eligible residents. And in Jackson, Mississippi, 20 African-American mothers receive $1,000 a month. 
Pundits say a safety net like guaranteed income is a double-edged sword. It can help narrow the gap for people who don't qualify for public assistance because they earn over the threshold, but critics say guaranteed income can also become a disincentive to work. They also say guaranteed income might allow recipients to abuse the free money for drugs or alcohol since the checks are usually written with no strings attached.
On a national level, the Biden White House is also working on narrowing the gap between poverty and a sustainable income. During his second day in office, President Joe Biden put forth an effort focused on expanding food assistance and delivering stimulus checks to low-income Americans, as well as another directive asking federal agencies to bump the minimum wage for federal workers to $15 an hour.