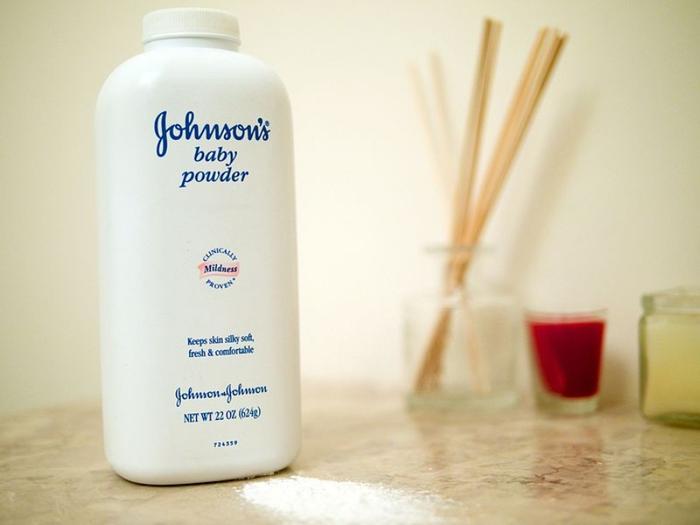 A New Jersey state court jury has ordered Johnson & Johnson to pay $750 million in damages to four plaintiffs who claimed asbestos in the company's talc powder products caused their lung cancer.
The judge in the case said she will lower the amount of the damages, but it will still be the most ever awarded to claimants suing Johnson & Johnson over their illness. The company said it will appeal.
The damages award was the final phase of a trial that began last year. The jury initially awarded the plaintiffs $37.3 million in compensatory damages. Judge Ana Viscomi of New Jersey Superior Court said state law limits punitive damages to five times the amount of compensatory damages, therefore the punitive damage award would be lowered to around $186.5 million.
The trial focused on the safety of two of the company's powder products, Johnson & Johnson Baby Powder and Shower to Shower.
Plaintiffs claim the products contained asbestos
This was the latest case in which consumers of Johnson & Johnson powder products brought an action against the company, claiming the powder contained small amounts of asbestos, a cancer-causing substance.
Johnson & Johnson has vigorously denied that is the case. In the trial, Johnson & Johnson CEO Alex Gorsky took the stand and testified that the company took extensive measures to make sure that its powder products containing talc were safe and did not contain asbestos.
In rendering its punitive damages verdict, the jury found otherwise. It found Johnson & Johnson was responsible for causing the plaintiffs to suffer from mesothelioma, a form of lung cancer.
Basis of appeal
Attorneys for Johnson & Johnson immediately served notice that they would appeal the court's verdicts in both phases of the trial. They point to what they called "numerous legal errors" that prevented the jury from hearing "meaningful evidence."
Johnson & Johnson insists that it has always acted responsibly and points to more than 40 years of testing that it says has confirmed that Johnson's Baby Powder is safe, doesn't contain asbestos, and doesn't cause cancer.
But in a report last year, Reuters quoted officials of the Food and Drug Administration (FDA) as saying it isn't accurate to say the powder products have always been free of asbestos. The officials noted that Johnson & Johnson had already recalled nearly 33,000 containers of baby powder after the FDA said it found trace amounts of asbestos in powder taken from a container the agency purchased online.
Consumers might rightly wonder how asbestos, a known carcinogen, could end up in a commercial talc powder product. According to Mesothelioma.com, a site sponsored by a law firm handling mesothelioma cases, talc is often naturally found near asbestos in the earth. It says the talc can easily become contaminated by the toxin while being mined.