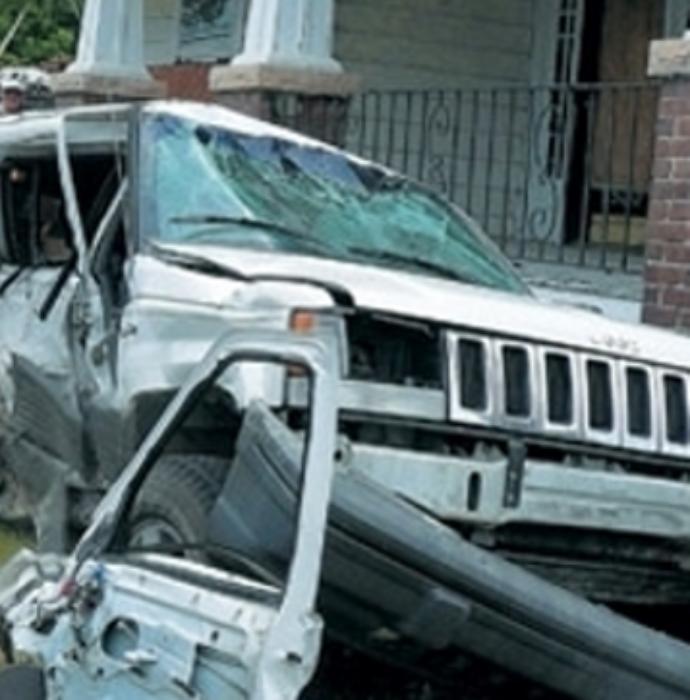 General Motors is currently in the hot seat over charges that it should have acted sooner to replace defective ignition switches. But some chronic automobile safety problems never seem to capture the attention of consumers and safety regulators.
Take the "Jumpin' Jeep" reports that have been filling our in-box since at least 2000. The general theme is that a Jeep Grand Cherokee takes off at high speed seconds after being started and put into gear.
Last October, a 15-year-old girl was killed in Yonkers, N.Y., when a 2000 Grand Cherokee plowed into a crowd attending a street fair. A police report attributed the accident to brake failure rather than unintended acceleration, USA Today reported. In 2006, a Connecticut man was killed when a Grand Cherokee suddenly accelerated at a car wash. In both cases, the Jeeps took off seconds after they were started and shifted into gear.
Car wash owners, in fact, have grown to be especially wary of the popular SUVs.
"My family has owned and operated automatic car washes for nearly 50 years. Over the past 10 years, we have had half a dozen incidents with Jeep Grand Cherokees accelerating out of control," a Pennsylvania car wash owner said in a 2011 ConsumerAffairs posting. "Every time it has happened, our employees have maintained that the vehicle took off on them and they could not stop it. The first few times it happened, we assumed it was driver error but not anymore."
Driveway mishap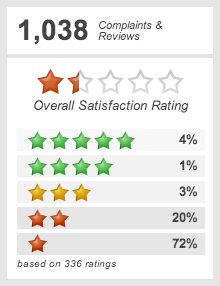 The most recent report comes from Sandra of Waltham, Mass. She was moving her 2006 Grand Cherokee from the street in front of her house into her driveway a few nights ago.
"I started up the Jeep and had my foot on the brake, then put it into Drive. I kept my foot on the brake while it glided forward about 10 feet past our driveway, then I pushed down more on the brake to stop. I never touched the gas pedal ... no need to, it just idled forward," she said.
"Next I put the Jeep into Reverse, still holding down the brake. ... That's when this Jeep just roared and peeled out going backwards. ... I could not stop the Jeep. Believe me, I was standing on this brake pedal. I had adjusted my foot to be sure I was on the brake and it would not stop at all," Sandra said.
She hit 3 other vehicles, knocked down a fence and ended up in a neighbor's yard, also damaging their parked vehicle.
"I never heard of sudden acceleration," Sandra said. "That evening I was looking on the Internet ... and couldn't believe how many other stories sound just like mine," she said.
Attention but no action
There's been a lot of talk about the situation over the years -- much more than about the GM ignition-switch problems -- but so far, talk is all there's been. 
Chrysler has denied the problem exists and the National Highway Traffic Safety Administration (NHTSA) has found no smoking gun, although it should be noted that in its public statements, NHTSA tends to lump all unintended acceleration crashes together, treating them as a single problem, the notable exception being the massive Toyota recalls of a few years ago.
NHTSA has estimated that there are at least 15 "pedal misapplication" crashes in the United States every month. It has said that drivers in almost two-thirds of the crashes are women and the crashes most often occur in parking lots. It said drivers involved in the crashes tend to be shorter.
Critics say that dodges the question of whether there's a specific problem with the Grand Cherokee.
"More than simple coincidence"
Back in 2006, Richard Blumenthal -- who was then Connecticut Attorney General and is now a U.S. Senator -- urged federal regulators to look into the problem and asked Chrysler to release any information it might have collected.
"The rate and severity of these sudden acceleration incidents suggest a severe structural flaw -- certainly more than simple coincidence," Blumenthal said at the time. "These incidents -- in one case killing a Connecticut man -- call for aggressive and vigorous action to prevent another needless, preventable tragedy."
More recently, Chrysler said there are "few motor vehicle defect allegations that have been more exhaustively investigated or more thoroughly refuted than claims of sudden unintended acceleration (SUA)."
"Comprehensive studies by safety regulators at the U.S. National Highway Traffic Safety Administration (NHTSA), Japan's Ministry of Transportation, Transport Canada, plus dozens of independent analyses all reached the same conclusion: these incidents are caused by driver error, specifically drivers who believe they are applying the brakes when they are actually pressing the accelerator," Chrysler's Michael Palese told ConsumerAffairs last November."No study has ever identified any specific defect in any vehicle that would cause sudden, unintended acceleration." 
That explanation doesn't fly with Sandra.
"I know this is a real problem," she said. "The accidents are mostly in driveways or parking lots, and car washes, [and] it seems to happen when we first start up and shift the Jeeps. I wonder how Chrysler is getting away with this."