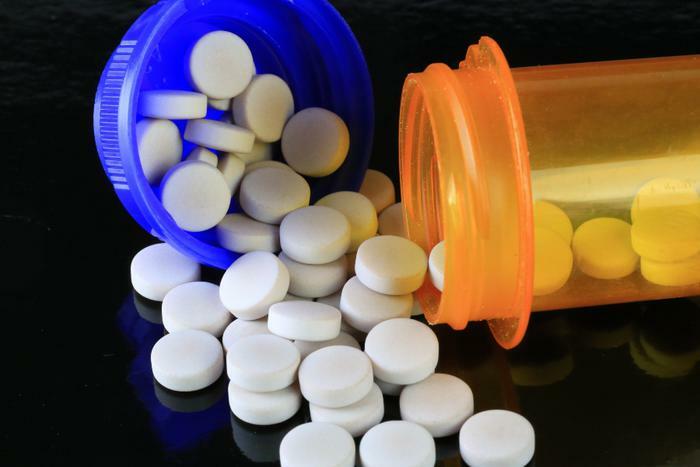 Johnson & Johnson has reached a settlement with New York Attorney General Letitia James, resolving charges that it helped fuel the opioid crisis. The company will pay $230 million to the state of New York.
"The opioid epidemic has wreaked havoc on countless communities across New York state and the rest of the nation, leaving millions still addicted to dangerous and deadly opioids," James said in announcing the agreement. "Johnson & Johnson helped fuel this fire, but today they're committing to leaving the opioid business — not only in New York but across the entire country."
Under the agreement, James said Johnson & Johnson subsidiary Janssen Pharmaceuticals will no longer manufacture or sell opioid drugs in the U.S. In its own statement, Johnson & Johnson said it decided in 2020 to stop producing painkillers in the U.S.
"The settlement is not an admission of liability or wrongdoing by the company, and it is consistent with the terms of the previously announced $5 billion all-in settlement agreement in principle for the resolution of opioid lawsuits and claims by states, cities, counties and tribal governments," the company stated. 
The settlement also removes Johnson & Johnson as a defendant in a larger opioid suit brought by the state that is scheduled to begin this week.
How the money will be used
James said the $230 million dollars to be paid by Johnson & Johnson will fund a program to prevent opioid abuse, provide treatment for those who are addicted, and support drug education efforts.
"While no amount of money will ever compensate for the thousands who lost their lives or became addicted to opioids across our state or provide solace to the countless families torn apart by this crisis, these funds will be used to prevent any future devastation," James said.
The settlement is the latest chapter in a decade-long battle by states and local governments to hold pharmaceutical companies accountable for the epidemic of opioid addiction in the U.S. State and federal actions are pending against a number of companies.
In March, bankrupt Purdue Pharma, which made the opioid painkiller Oxycontin, proposed a payment of $4.28 billion. The offer was an increase from the $3 billion in the original settlement proposal. To date, the offer has not been accepted.