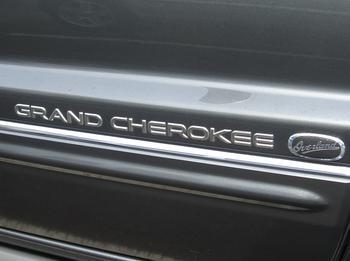 Jeep is one of those brands that has an unusually loyal following, perhaps harkening back to its days as a military vehicle. But that doesn't mean everybody's happy with their Jeep of the moment.
For years, ConsumerAffairs has been on the receiving end of complaints about stalling in various Jeep models, both high-speed stalling at freeway speeds and the kind of low-speed stalls that are a fairly common affliction for gas-powered vehicles.
Consider Jaime of Long Branch, N.J. He bought a new Jeep Grand Cherokee in 2008. After about 76,000 miles, the car began stalling at highway speeds, he said.
"The engine failing while driving 70 miles/hour is scary – I lose power steering, along with control of the car," Jaime said in a posting to ConsumerAffairs.  The only way to get the engine started again is to get off the road and shift into "Park," he said.
Software glitch 
Similar complaints have been rolling in since at least 2008, when Chrysler recalled 1.3 million Jeep Grand Cherokee and Commander SUVs that had stalling problems. Way back then, owners of older Jeeps said they had the same problem even though their trucks weren't included in the recall.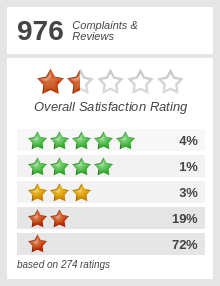 The National Highway Traffic Safety Administration (NHTSA) attributed the problem to a software glitch in most of the recalled models. In a smaller group of 2008 Grand Cherokee and Commander models, the agency said the "front control module may have been incorrectly manufactured."
For its part, Chrysler says it's not aware of a specific stalling problem.
"Chrysler Group takes seriously all complaints. We are unaware of any stalling reports that can be connected to each other or to a particular model," Chrysler spokesman Eric Mayne told ConsumerAffairs. "Allegations of vehicle stalling are made against all manufacturers' vehicles and can have multiple causes unrelated to design or production."
A likely suspect
Some consumers have pointed to recalls of other Chrysler products in their search for a cause and solution. They've noted that recently Chrysler recalled 2013 Dodge Dart cars to recalibrate the powertrain control module (PCM) to address stalling complaints. 
On a CNET forum, a consumer who identified himself as an aircraft mechanic and Jeep Grand Cherokee owner said he traced his Jeep's stalling problem and found that "the outboard PCM cover screw was shorting out the circuit board." He recommends backing out the screws about a quarter of a turn but cautions it may not be the one-size-fits-all fix.
"Now, will this fix a bad crank sensor or idle air motor? No. But it is an easy trick to try before going to the dealer and having them throw expensive parts at your Jeep and seeing if any of them stick," he said. You can find his detailed instructions online.
There are plenty of other online solutions offered by well-meaning shade tree mechanics. Some may work in some cases but some may also make things worse.
Scattered complaints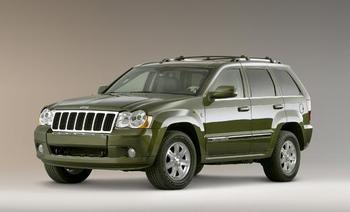 Chrysler's Mayne says it's impossible to pin down a cause or offer a solution because of the large number of models and circumstances involved in the complaints. 
"Chrysler Group has not identified a pattern of vehicle behavior that warrants a singular response to these complaints," he said. "The Grand Cherokee has seen more than a dozen powertrain configurations over a history that spans three decades and two major redesigns. Stalling, if it occurs, can have multiple causes beyond engine design."
While researching ConsumerAffairs' inquiry, Mayne consulted the complaint database maintained by the National Highway Traffic Safety Agency (NHTSA) and found no open investigations regarding a stalling problem in Jeeps.
"Regardless, Chrysler Group – as a matter of policy – continues to track these and other complaints as part of its ongoing commitment to safety and customer service," he said.

Mayne said Chrysler recommends that consumers who have problems take their cars to a dealer. Of course, this doesn't always produce the immediate results consumers would like.

"I wanted to bring to your attention that Chrysler is now having stalling issues with their 2014 Grand Cherokee.  My parents have owned two 2014 Grand Cherokees and both have stalled while driving," one reader told us.  "On the recent Grand Cherokee, Chrysler was unable to find an issue and actually instructed them to continue driving the vehicle until it happened again."
Mindy of Brooklyn, N.Y., said her 2007 Jeep Grand Cherokee Overland has stalled "a number of times." And Angie of Monmouth Beach, N.J., said her 2010 Jeep Commander "has been stalling while driving."
"Car completely shuts down without warning. ... It is very scary when this happens and I'm afraid for my life and my children," she said.
As Chrysler's Mayne notes, stalling can have any number of causes and, in an older car, can be due to factors that may not be directly related to the car's design and manufacturing process. 
Obviously, any consumer whose vehicle stalls regularly should try to get to the bottom of the problem. Clogged fuel lines and injectors and fouled spark parks are often to blame, especially in older cars, as are software and electronic problems. For cars that are out of warranty, a highly-rated independant garage is often a good alternative to the dealer's service department.