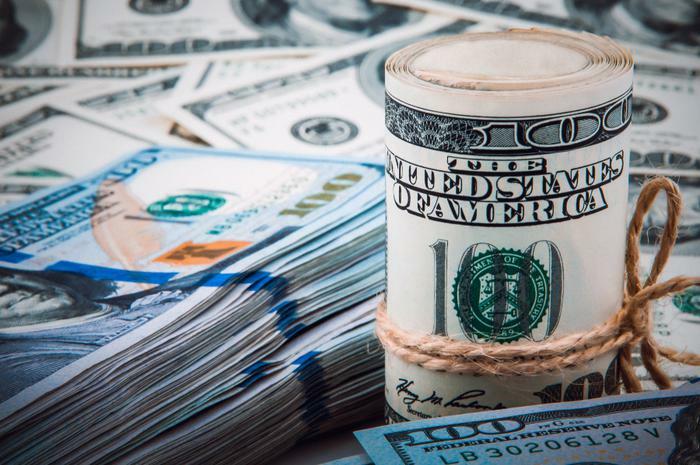 It looks like hourly wage workers could be in for a good 2022 if a new report on salary budgets comes true. According to the latest Conference Board Salary Increase Budget Survey, a 3.9% jump in wage costs for firms is expected next year. Hitting that prediction would make the wage increase in 2022 the highest since 2008. 
The report suggests that growth in wages for new hires is the main driver. Almost half of the respondents (46%) said the increase in wages of new hires played a factor in salary increase budgets for 2022, while 39% said the bump in inflation was the defining factor.
Workers under the age of 25 and people who changed jobs in the past year are the real winners in the wage hike game. 
"The faster wage growth of new hires has led to pay compression, which is when wage premiums for work experience shrinks," said Gad Levanon, the founder of the Labor Market Institute and in charge of the Help Wanted OnLine program for The Conference Board. 
"When more experienced workers feel that their pay advantage is no longer significant, they may seek new jobs in the tight labor market, which leads to high labor turnover of more experienced workers. Indeed, the quits rate is now the highest in recorded history. Employers faced with extensive departures of experienced workers will raise wages faster for current employees in order to maintain an effective workforce."
Does this mean the Great Resignation is over?
Will rising wages stem the flow of resignations or accelerate job-hopping? Ira Wolfe, President and Chief Googlization Officer at Success Performance Solutions, said yes and no.
"Throwing money at the problem is not a long-term solution," Wolfe told ConsumerAffairs. "For some jobs, it's simply supply and demand. Companies will dangle money to entice scarce top talent to flip jobs. For other jobs, it's strictly doing what it takes to attract warm bodies to fill positions. But in neither case, does that address resignation, turnover, brain drain, and morale especially at the front line."
Wolfe cited the example of his granddaughter, who has been working part-time for a grocery store while going to school. After five years, Wolfe said she makes $12 per hour, the same wage that new hires are making. So, what did she do? She resigned to accept a job for several dollars more. 
"Raising wages to attract new talent also requires raising wages significantly for current employees, otherwise, they will leave. Replacements will come with a higher price tag and less loyalty - a terrible trade-off and bad business decision," Wolfe said.
"Wages also don't address the #1 and #2 worker demands - flexibility and purpose. In other words, will wages rise? Yes. Will it open a pandora's box without proactively and aggressively addressing pay equity, compensation, benefits, company culture, and employment brand? Absolutely."