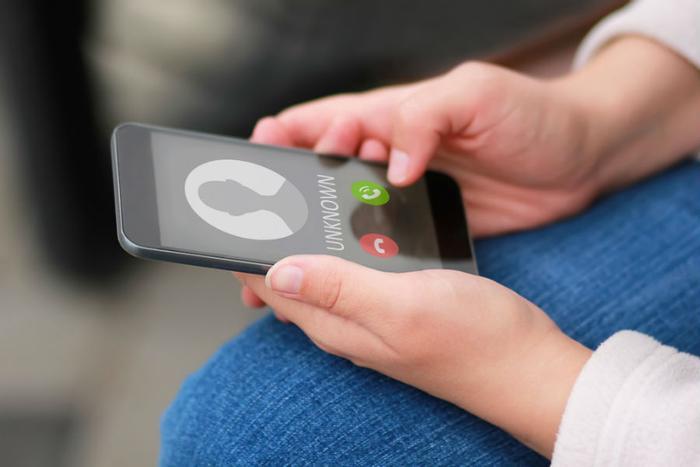 Robokiller, a spam call and text blocker, has released new data on the number of spam texts consumers across the country received during the month of November -- and it's a lot! 
The company learned that spam texts skyrocketed 160% from October to November. In October, consumers received 18 billion spam texts for the entire month. In November, that figure jumped to 47 billion spam texts – which translates to about 173 spam texts for every person in the country. 
It was also a huge jump in the number of spam texts between last year and this year. In December 2021, Robokiller reported under 5 billion spam texts across the country. 
Experts are pointing fingers towards the biggest shopping holidays in November – both Black Friday and Cyber Monday. Many stores rely on text messages to customers to help bring in more sales, and delivery services like FedEx, UPS, or Amazon, send customers text messages to update them on their orders. 
Though these strategies are effective at their intended goal, they can also lead to a number of scams and spam messages. The Robokiller report found that fake delivery text updates increased by 156% between October and November. 
Breaking down the numbers
Robokiller found that over 1.5 billion spam texts were sent out each day for the month of November. The weekends were the most popular, with over 2.3 billion spam texts sent out during each weekend of the month. Overall, there were nearly 1.1 billion spam texts sent out each minute of November. 
The report also picked out which states received the most spam texts during the month of November. Here are the top 10: California (6.9 billion), Georgia (6.8 billion), New York (5.6 billion), Illinois (4.2 billion), Virginia (4 billion), Washington (2.7 billion), Texas (2.4 billion), Florida (2.3 billion), New Jersey (1.6 billion), and Pennsylvania (1.3 billion). 
Identifying and avoiding spam messages
Robokiller and the Federal Trade Commission (FTC) have issued guidance on how consumers can spot spam texts and what to do to avoid them. 
For starters, any legitimate business or retailer will need your permission before sending you a text message. If you haven't provided your phone number or opted in to receive text messages, then it's most likely a scam. 
These messages often contain urgent notices to make payments, participate in a sale, or provide personal information through a URL – that often doesn't look like a legitimate link. If the message contains typos or other grammatical errors, these are other signs that it's coming from a sketchy source. 
If you receive any messages like this, the biggest piece of advice is to not respond. Don't click on any links, don't provide any personal information, and don't engage with the message in any way. 
Experts urge consumers to block the phone number, report it to their phone carrier or the FTC, and mark the number as spam. Spam texts can be reported by forwarding the message to 7726 (SPAM), or directly in the Messages app on Android or Apple devices.